Cruising with kids
By Ashley Burnett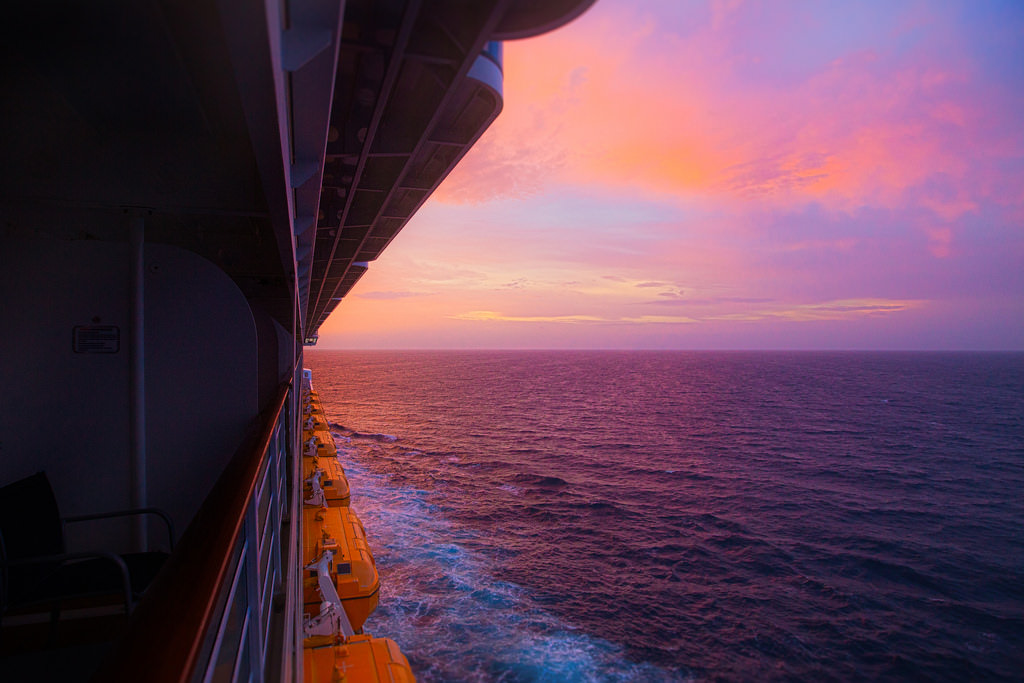 Booking a family cruise prove too confusing? This guide is a great way to start. (Flickr: David Nitzsche)
A family cruise is one of the absolute best ways to spend time together as a family. Cruises are safe and provide access to all sorts of sights you can't plan on your own. They also have something for everyone. From kids to adults, there are excursions and activities for all ages.
Does that sound good to you? Then it's time to plan a family cruise. But before you do, there are a few things to keep in mind. You'll need to figure out what you're looking for in a cruise. Is it great food? Cool excursions? Awesome ports of calls?
Depending on what your family's wants are, you need to figure out which cruise line is right for you. Luckily our guide to cruising covers all that and more. So read on and get ready to book the trip of a lifetime. You and your family definitely deserve it.
(MORE: Guide to Finding the Best Family Cruise Deals)
Choosing a cruise
This is by far the most important step in your path to a family cruise. Choosing a cruise comes down to several factors. These all depend on what your family is looking for. Below our guide to cruising covers some of these important factors.
Most expensive to least expensive
How expensive do you want your family cruise to be? The most expensive cruises include: Disney Fantasy, Disney Dream, and several ships from Royal Caribbean. On the flip side, some of these ships boast the most family-friendly amenities. It can often be worth it to shell out more for a more luxurious experience.
Meanwhile, many cruise lines let kids cruise for free on select itineraries. These options include MSC Cruises and CroisiEurope. Many also offer third and fourth passenger discounts, or overall discounts, for children. This includes the aforementioned Royal Caribbean, Norwegian Cruise Line, Holland America Line and Crystal Cruises.
Kid-friendly cruises
There are certain cruise lines that frequently top the lists of family cruise options. These include the Disney cruises, Carnival, Princess and Royal Caribbean. Meanwhile, many river cruise options are not as family-friendly and skew older. But there are exceptions like AmaWaterways, Tauck and Uniworld.
Always check before you book whether there are kid-friendly activities and options. It also depends on the age of your child. Older kids might fare well on river cruises oriented more for adults, for example.
Adult-friendly cruises
Older vessels are your best bet for more adult-friendly experiences. These often have limited kids' amenities due to their age. If you're looking for a more adult-friendly family cruise, check out some of their older ships. Lines like Princess and Holland America have options like this. The aforementioned river cruises are also an option as they skew older. You can also book trips with lines that have kid-free spaces.
But if by "adult-friendly," you mean boozy, check out options from Celebrity. Several of their ships offer multiple highly-rated bars and lounges.
Best meals
Food is an important component of any family cruise. Looking for variety? Disney Fantasy offers rotating eateries every night. Looking for something gourmet? Check out Crystal Serenity, which features dishes from top restaurants like Nobu.
Looking for something adult-friendly? Check out the bars on Crystal Reflection. Cruise lines have come a long way when it comes to food. Most will offer tons of dining options for kids and adults alike.
Best excursions
Carnival is known for great family cruise excursions. From snorkeling to swimming with animals to relaxing on the beach, there's something for everyone. Other excursion standouts include Princess and Royal Caribbean for their sheer breadth.
Best ports of call
Before you book your family cruise, check your ship's ports of call. These can often make or break a trip. Caribbean cruises are known for their amazing ports of call. From St. Kitts to Barbados to St. Maarten, it's hard to go wrong. However, the best ports of call truly depend on your family's interests. Are they interested in urban life? Natural beauty? See what cities are listed and what kind of activities you can do in each one before you go.
Booking your cruise
Ready to book your family cruise? First, check out our guide to finding cheap cruise deals. That guide to cruising covers several tips that'll nab you great deals. Next, if you're booking over the phone, ask a few important questions. Check how many credits each passenger earns, if there are dining bonuses for groups, and more. Many cruises cater toward group travel and can provide a few perks if you simply ask.
When booking, also consider how much space you'll need. If money is an issue, one stateroom is fine. But if you want more space, consider booking two that can be connected. Also consider where your stateroom is located. If you need babysitting, for example, try booking near the kids' club.
Lastly, book early if you're going during the busy season. During summer, cruises are packed full of families. Don't let a good deal slip through your fingers by waiting too long.
(MORE: A Guide to Cruising with the Family: 10 Reasons Why it Works for Parents)
What to remember before you go
Before you head on your family cruise, remember the following.
Arrive a day early before your cruise leaves
Every guide to cruising will mention this. Never arrive the day of your cruise, as flights can always be delayed. Plan to be in the area the day before so you're not in a rush or panicked.
Remember cash
A guide to cruising will often mention this tip as well. Bring cash along to tip cruise workers. From dealing with your luggage to waiting on you during meals, cruise workers deserve a good tip. You'll also want to bring some money with you in case you want to buy anything during your ports of call. Make sure to check what currency you'll need.
Bring a personal bag
Make sure everyone has a personal bag as well as their luggage. This should have all the family cruise necessities. Think: your cellphone, swimsuit, sunscreen, a change of clothes, etc. Luggage can take awhile to get to you, so make sure everyone has what they need to start vacationing immediately.
Go over emergency prep with your kids
Possibly the most important tip in our guide to cruising. Pick out a spot where the kids can go if everyone gets separated. Make sure they know where the room is. And lastly, go over what to do in case there is a natural disaster or other emergency. Make sure they have a list of emergency numbers, including your own and any other pertinent adults.
Ashley Burnett contributed this to MiniTime.