Cruising with kids
By Holly Rosen Fink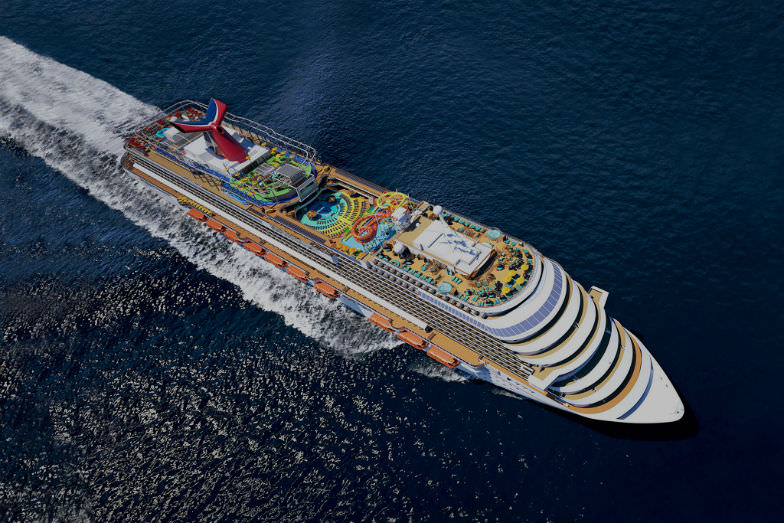 Carnival Cruise ship (Courtesy Carnival Cruise Line)
There are many reasons cruising is a good choice for traveling families, including everything from value to activity choice to exposure to new parts of the world. The experience can also be a complete break from reality.
There are a number of cruise lines to choose from – Disney Cruise Line, Carnival Cruise Lines, Royal Caribbean, Norwegian Cruise Lines and Holland America. Once you're chosen your cruise and get on board, you leave the world behind you – work, school, routine – and everyone in the family can breathe and take a real break.
Wondering if cruising is a good choice for you and your family? Fresh off the Carnival Freedom and using that as our example of a family-friendly cruise, we have a list of 10 reasons why it just might be.
(MORE: Tip Sheet: Cruising with Kids)
Affordability
Cruising can be an affordable vacation option. Many cruise lines have very low boarding fees, particularly during off-peak times of the year. Carnival Cruise Line is a budget cruise line, and is known for but is good value. Prices start at $189 per person for interior staterooms during their five-day cruises. Freedom, one of its older ships, has been renovated and has completely overhauled its kids' program, entertainment, waterslide, spa and restaurants. Once you're in the ship, control your kid's expenses by limiting what they are allowed to spend on the boat to keep overall costs down.
No Housework or Routine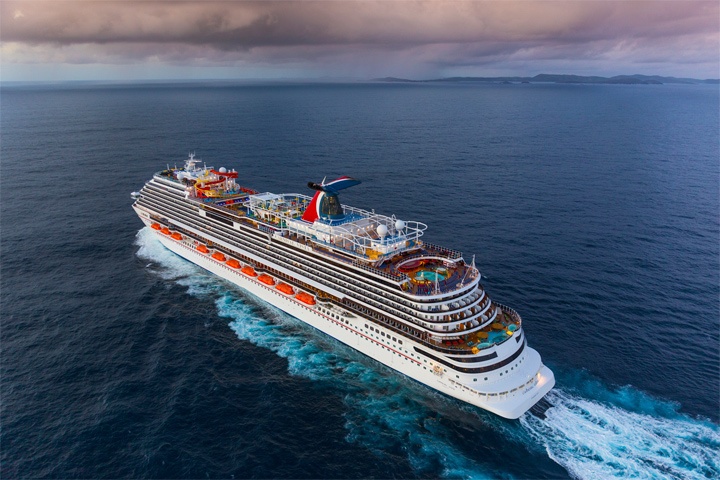 Accommodations aboard Carnival Vista (Photo: Danny Lehman)
Imagine not having to clean your house for a week. A room steward comes several times a day to service your room, refresh your towels, make beds and clean up after your kids. It's nice not to have to lift a finger. Staterooms are spacious, with lush linens and outlets to charge phones. . On several boats like the Carnival Freedom, room service is complimentary so you can truly relax with breakfast in bed or a cup of tea.
Someone Else Does the Cooking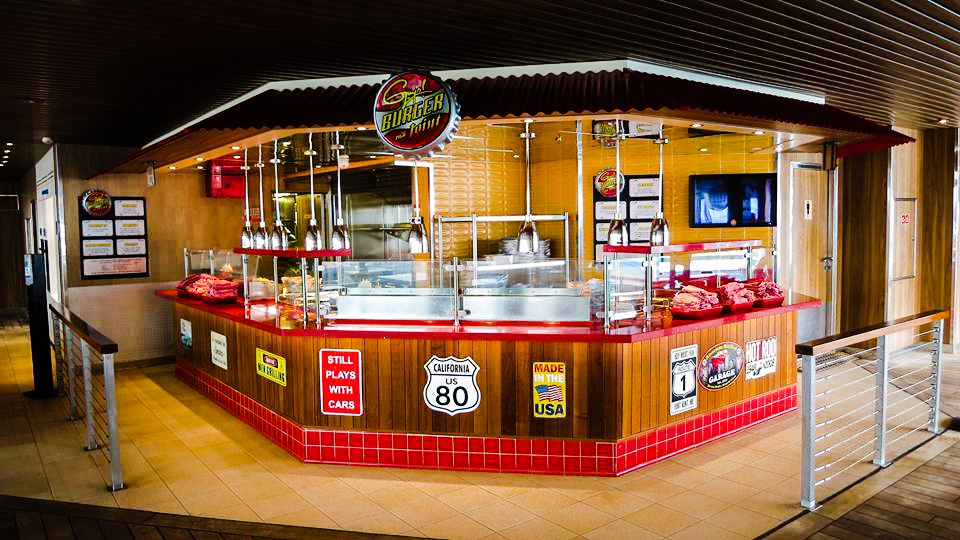 Guy's Burger Joint aboard the Carnival Freedom Cruise Ship (Courtesy Carnival Cruise Line)
Someone cooks your meals for you, so the kids can't complain and ask for something else to eat. There are many options – from buffets to various restaurants and food on the deck like 24/7 pizzas. Dinner is served nightly in a fancy restaurant with the same wait staff nightly so you develop a real rapport. Parents will appreciate a break from doing dishes and having to come up with a weekly menu. Ships are now bringing in famous chefs with inspired menu planning, like Guy's Burger Joint on Carnival Freedom.
Plethora of Activities
A child can't say they're bored. There is so much to do on a ship. There are kid's clubs, for all ages up to 17, where the ships cater to their every interest offering video games, dance parties, sports games and a chance to have meals together. They can chill out with kids their own age and escape their parents. If kids have too much energy, send them to the sports area to burn steam – most ships have basketball courts, miniature golf and volleyball nets. Ships have special events for kids, too, which you can enjoy as a family, like Carnival Freedom's Hasbro, the Game Show and their Green Eggs and Ham breakfast with characters from the famous books.
Parent's Night Out
On the flip side, parents can also get away to have a night out by popping the kids into the kid's club. There is no hassle of getting and paying a babysitter. Make a reservation in advance, plan your night, and experience one of the ship's specialty restaurants. On Carnival Freedom, have a date night in the Steakhouse and enjoy a bottle of wine, upscale meats, fish and out-of-world desserts, for an additional fee. But remember, you are not paying a babysitter! Every ship offers piano bars, dance clubs and nightclubs with entertainment for parents who can hack late nights.
Show Your Kids Different Parts of the World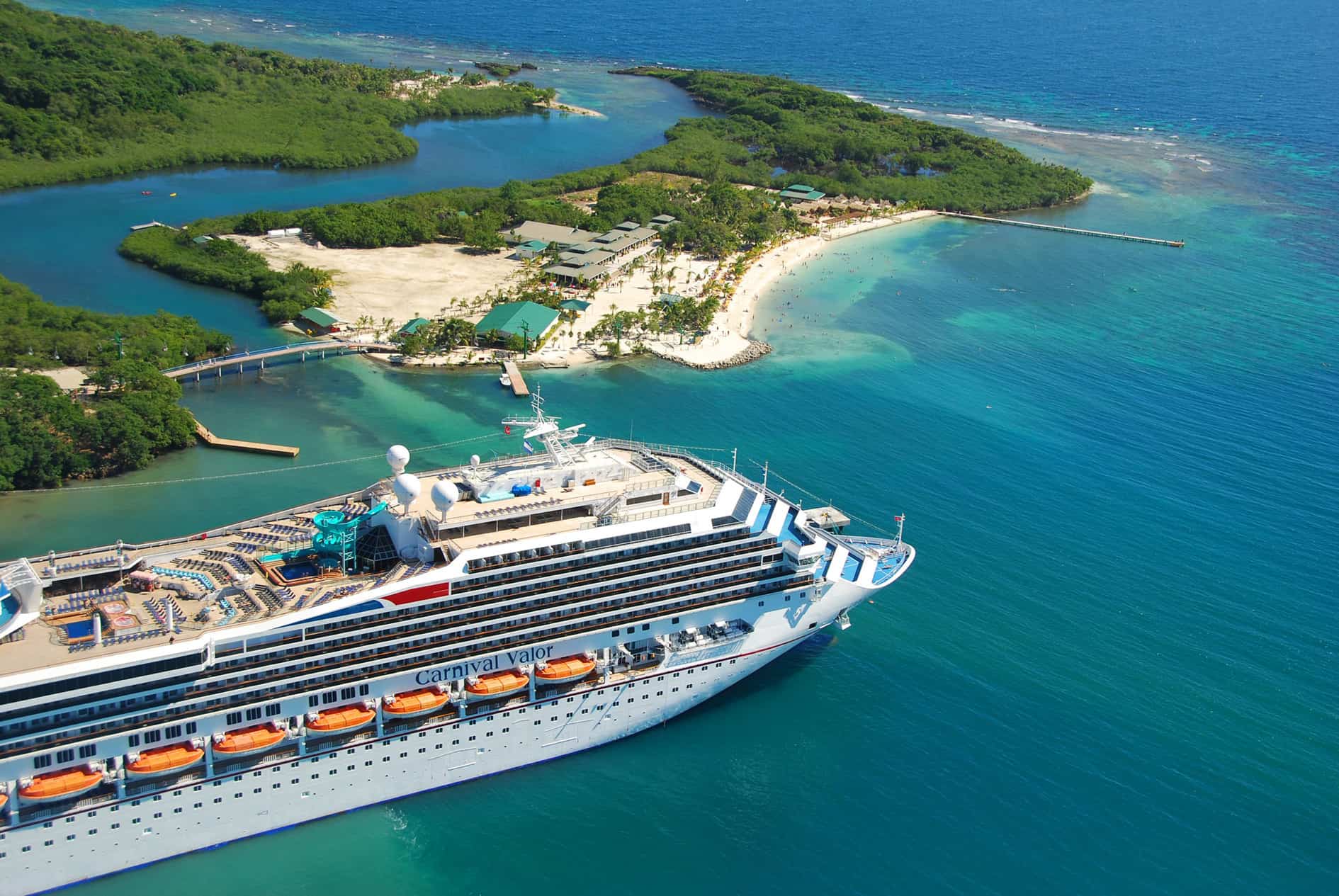 Belize (Courtesy Carnival Cruise Line)
The beauty of cruising is the stops. Pick a ship that stops at ports of call that interest you, or where you have never been. Many venture to the Caribbean, sail a few days and let you off for 8 or 9 hours in various destinations. You can take the kids snorkeling in Mexico, go jet skiing in the Honduras or parasailing in Belize.
You and the Kids Can Disconnect
Wifi isn't cheap on cruise ships, — all the better reason to spend a few days as a family, truly connecting over unique experiences. As soon as the ship departs the port, everyone has to put their phones in airport mode, carving the schedule out for pool time, waterslides and other planned ship activities.
Staying Healthy
Cruise ships are known for an abundance of food. There is free food offered 24 hours a day, with non-stop dessert and other high calorie cuisine. However, you can encourage your kids to make healthy choices. There is plenty of fish, fruit and salads, and it's possible to get plenty of exercise. Every ship offers a ship with a sauna and steam room, in which you can burn calories.
(MORE: Set Sail: 5 Summer Cruises for Non-Cruisers)
Meeting People From Around the World
Depending on where you cruise from and where you're going, you will meet people from around the country. Conversation is easy to start up and people are happy to talk to others outside their family. Even more interesting are the people you meet off the ship in the destination ports. Hire a local to take you on a tour of the port of call and find out how people live. Talk about the life there and expose your kids to other standards of living and cultures.
Create Your Own Schedule
Every night while you're at dinner, a schedule for the next day will be delivered to your room, listing every activity one by one for the next day. You and the kids can choose what you want to do the next day. Not having to be anywhere, not having a routine or calendar to check, not having a meeting or soccer game to be at, is a genuine breath of fresh air for any parent.
Holly Rosen Fink of The Culture Mom contributed this to MiniTime. She is the founder of Pivoting Media who blogs about her love of culture and travel.