Best things to do in San Luis Obispo without breaking the bank
By Mimi Slawoff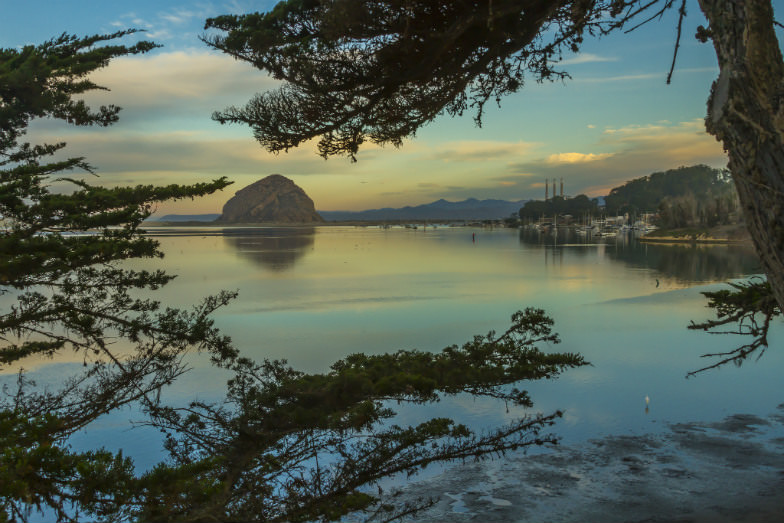 Dawn at Morro Bay in California's Central Coast (Flickr: Fred Moore)
Why go: Central California beach towns are as pretty as those in San Diego, Orange County, and Los Angeles, but can be enjoyed at a fraction of the cost.
Stay in oceanfront accommodations for about $200 a night and savor meals under $10 per person in charming San Luis Obispo County (SLO), composed of several coastal communities. Among them: Cambria, San Simeon, Avila Beach, Pismo Beach, and Morro Bay. These small towns are nestled in quiet, natural settings away from crowds and traffic (especially the further north you go). Temperatures are cooler than SoCal, so bring a sweater.
Here's a sampling of fun things to do in San Luis Obispo County with kids.
Cambria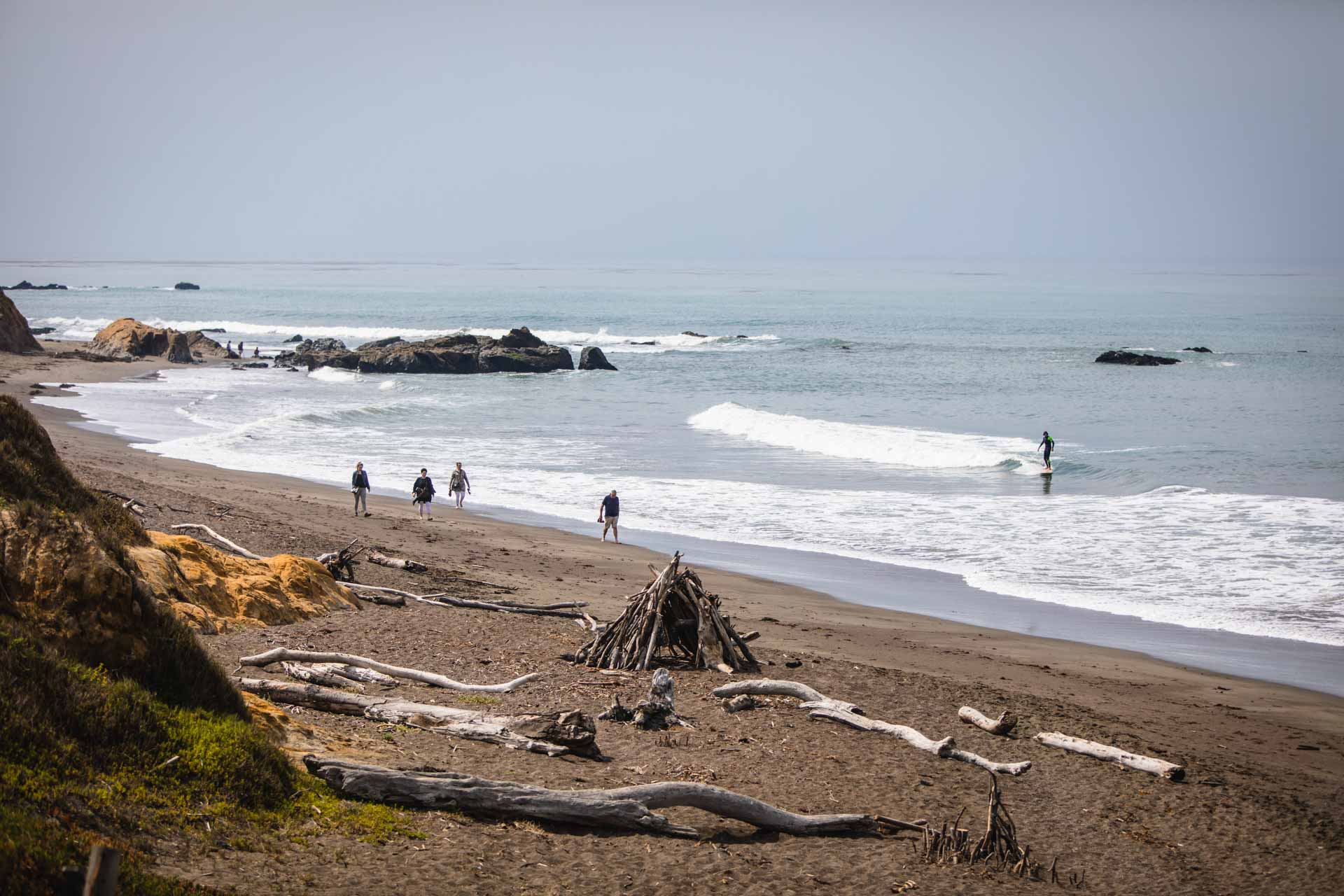 Moonstone Beach in Cambria, California (Flickr: Ian)
Best family-friendly hotel: Best Western Fireside Inn (6700 Moonstone Beach Drive Cambria; 805/927-8661). Prime location just steps from scenic Moonstone Beach. Amenities include complimentary breakfast, fireplaces and private patios.
Best family-friendly oceanfront restaurant: Moonstone Beach Bar & Grill (6550 Moonstone Beach Dr.;805/927-3859), a family-run, oceanfront restaurant serving seafood, steaks and pasta. There's also a children's menu.
Most scenic beach: Towering pines frame picturesque Moonstone Beach. Walk along a network of wooden walkways and steps leading to the rocky shoreline where sea lions can usually be seen on rocks.
(MORE: Need more options? Find other wonderful kid-friendly hotels in Cambria.)
San Simeon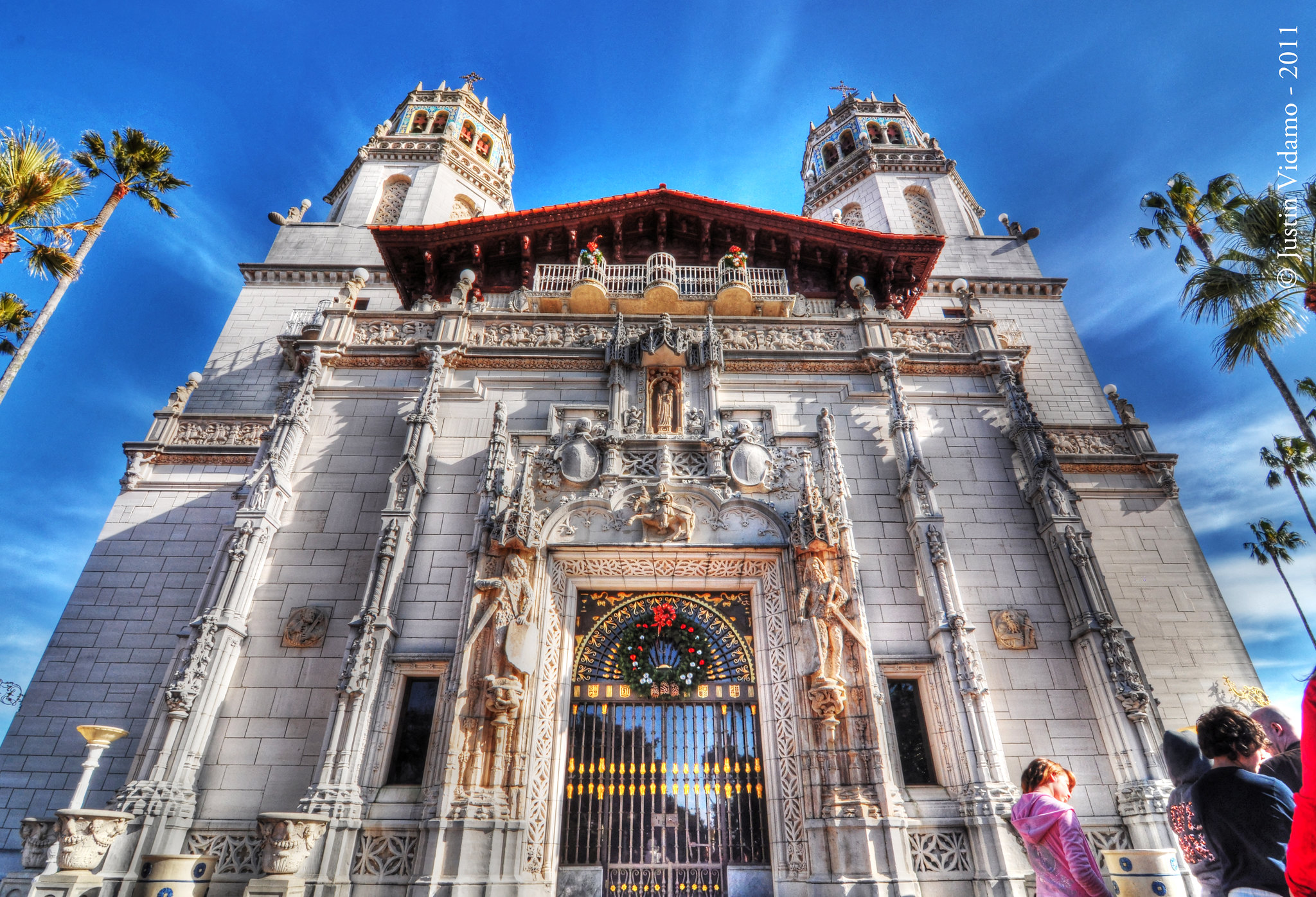 Casa Grande at the Hearst Castle (Flickr: Justin Vidamo)
Most famous local historic attraction: Hearst Castle (750 Hearst Castle Rd.; 800/444-4445), the former estate of newspaper tycoon William Randolph Hearst, is a National and California Historic Landmark. Take a tour of the mansion and learn about Hearst, who was renowned for hosting lavish parties for the rich and famous and the inspiration for Orson Welles' Citizen Kane movie.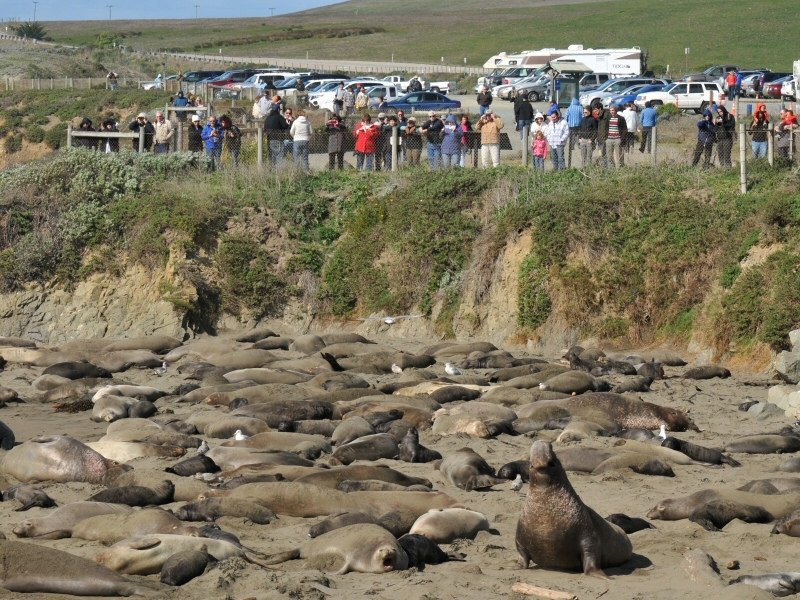 Piedras Blancas Elephant Seal Rookery (Flickr: Kevin Cole)
Best kid-friendly wildlife attraction: Located about four miles north of San Simeon, the Piedras Blancas Elephant Seal Rookery is home to about 20,000 seals, which can be seen year-round on the beach. It's an amazing sight to see these sand-colored seals flopping around. Free public viewing from the boardwalk.
Avila Beach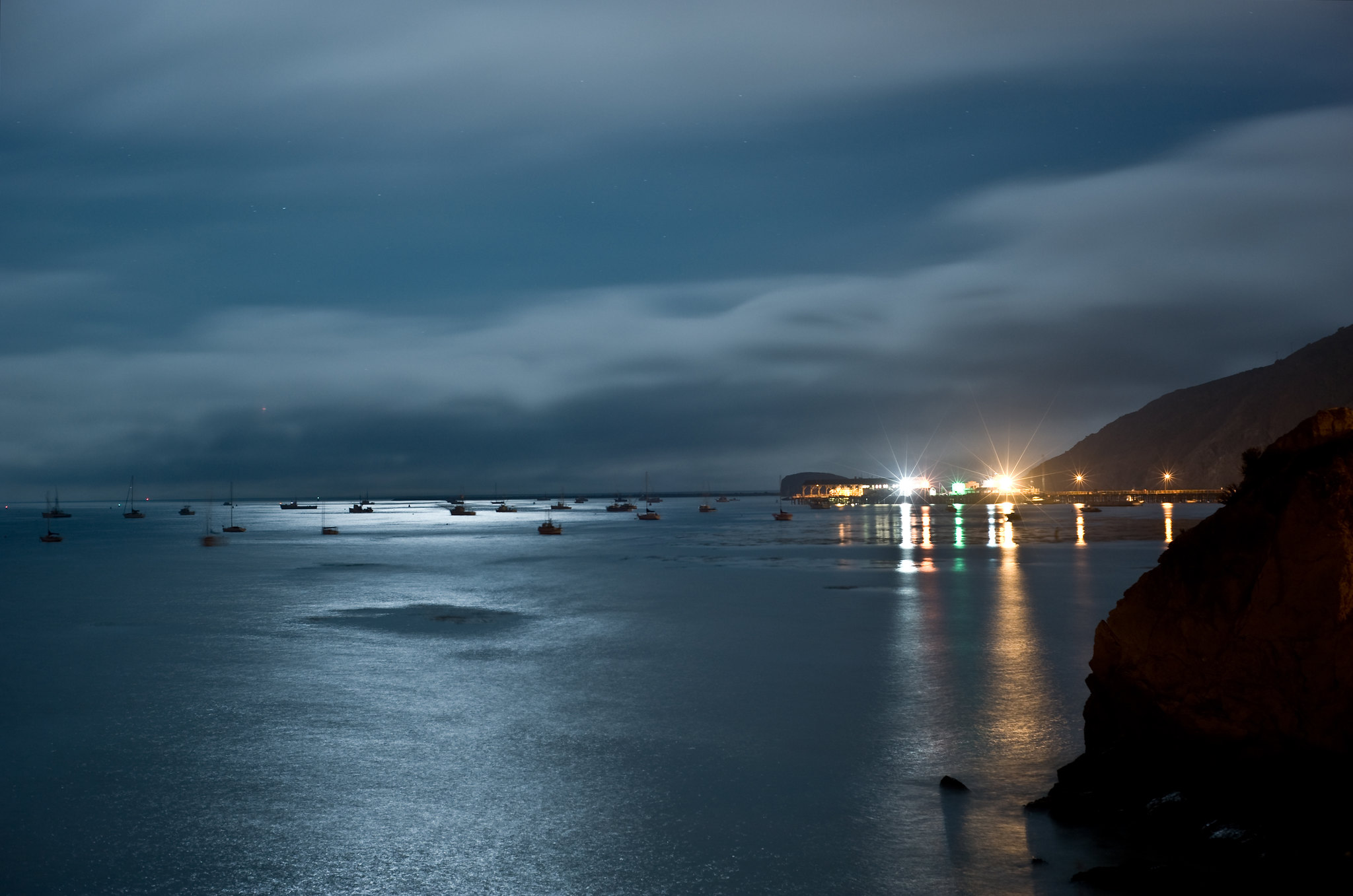 Avila Beach at dusk (Flickr: Anita Ritenour)
Best kid-friendly oceanfront hotel: Avila Lighthouse Suites (550 Front St.; 805-627-1909). As if being located on SLO's most kid-friendly beach weren't enough, the hotel is adjacent to a pirate-themed park and pristine boardwalk with shops and restaurants. Hotel amenities include a heated swimming pool and outdoor play deck. Nightly rates from $229.
Best sea life center: Central Coast Aquarium (50 San Juan St.; 805/595-7280) staff and volunteers interact with children one-on-one about local marine life. The aquarium's 14 tanks contain sea stars, urchins, sea slugs, a kelp forest and much more.
Pismo Beach
Best kid-friendly oceanfront hotel: Pismo Lighthouse Suites (2411 Price St.; 805-773-1508). Kids rule at this bluff-side hotel overlooking Pismo Beach. The hotel's heated swimming pool and outdoor play deck with giant checkers, ping pong tables and a mini golf course will compete with the beach. Spacious accommodations include two-bedroom, two-bath suites, with some dog-friendly units available on the first floor. Nightly rates from $229.
Best kid-friendly indoor attraction: Pismo Bowl (277 Pomeroy Ave.; 805/773-2482), an original bowling alley from 1939.
Best family-friendly dining: Splash Café Pismo Beach (197 Pomeroy Ave.; 805/773-4653) is popular for its award-winning clam chowder, but the varied menu includes breakfast items, fish and chips, seafood tacos and much more. Find two more Splash Café restaurants in pedestrian-friendly downtown SLO.
Another dining option: Old West Cinnamon Rolls (861 Dolliver St.;805/773-1428). No visit to Pismo is complete without a stop for freshly baked cinnamon rolls available with various toppings.
Best kid-friendly park: The 11-acre, bluff-top Dinosaur Caves Park has fun climbing structures, which include two concrete dolphins, Oreo the Orca Whale, a boat, three large dinosaur eggs and three seals. There's also a tire swing and tot swing. From the park, it's a short jaunt to tide pools at Shell Beach.
(MORE: Explore more of California's Central Coast and its kid-friendly hotels and attractions.)
Morro Bay
Most fun way to get around: Farmer's Kites and Surreys (1108 Front St.; 805/772-0113). Rent bikes or surreys to peddle along a picturesque path to the beach and giant Morro Rock jutting from the ocean.
Best seafood restaurant: Tognazzini's Fish Market and Restaurant (1245 Embarcadero; 805/772-8100). Burgers, sandwiches, pasta and other palate-pleasing dishes are all on the menu.
Mimi Slawoff, a Los Angeles-based journalist, contributed this to MiniTime.