Baby-friendly hotels
By Katrina Brown Hunt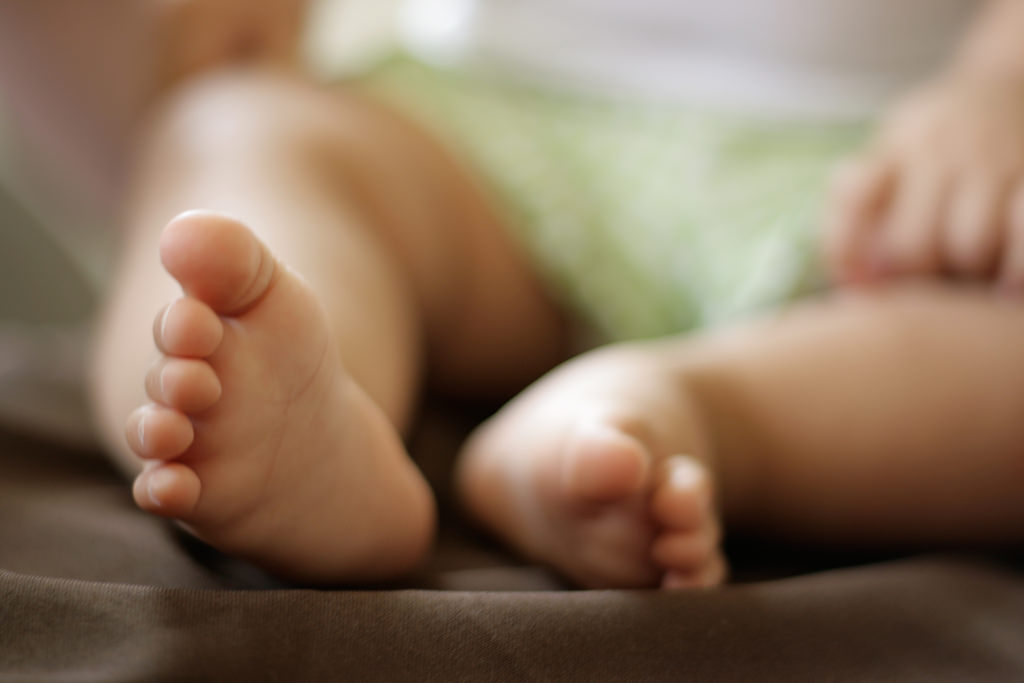 These baby-friendly hotels will treat the under-2 set like VIPs. (Flickr: Robert Valencia)
It's time to take baby on a trip.
Once school is back in session, the hotel landscape can feel extra-welcoming to families with very small children: prices have dropped in many family-vacation destinations, and the crowds have dissipated nicely. And while many hotels don't offer many perks for tots under the ages of 4 or 5, some hotel coddle babies nicely—which makes for very happy parents. Here are 7 baby-friendly hotels around the U.S. that treat the under-2 set like VIPs:
(MORE: 7 California Hotels that Woo Parents and Kids)
Loews Royal Pacific, Orlando, FL
Autumn offers one of the few lulls in Orlando's year, and as a chain, Loews deserves special credit for being baby-friendly all year long (and pet-friendly, too). Its hotels offer baby-proofing kits for the room, as well as access to the Kids Closet, where you can borrow strollers, car seats, baby tubs, books and toys. At this South-Seas-themed Loews resort, right by Universal Studios, babies will also love playing in the sand at the lagoon-style pool, or spotting the Cat in the Hat in the flesh at one of the Sunday morning character breakfasts. Babies will also be stimulated by the hotel's nightly Torch Lighting Ceremony and fire dancers at the Wantilan Luau Pavilion.
Omni La Costa Resort & Spa, Carlsbad, CA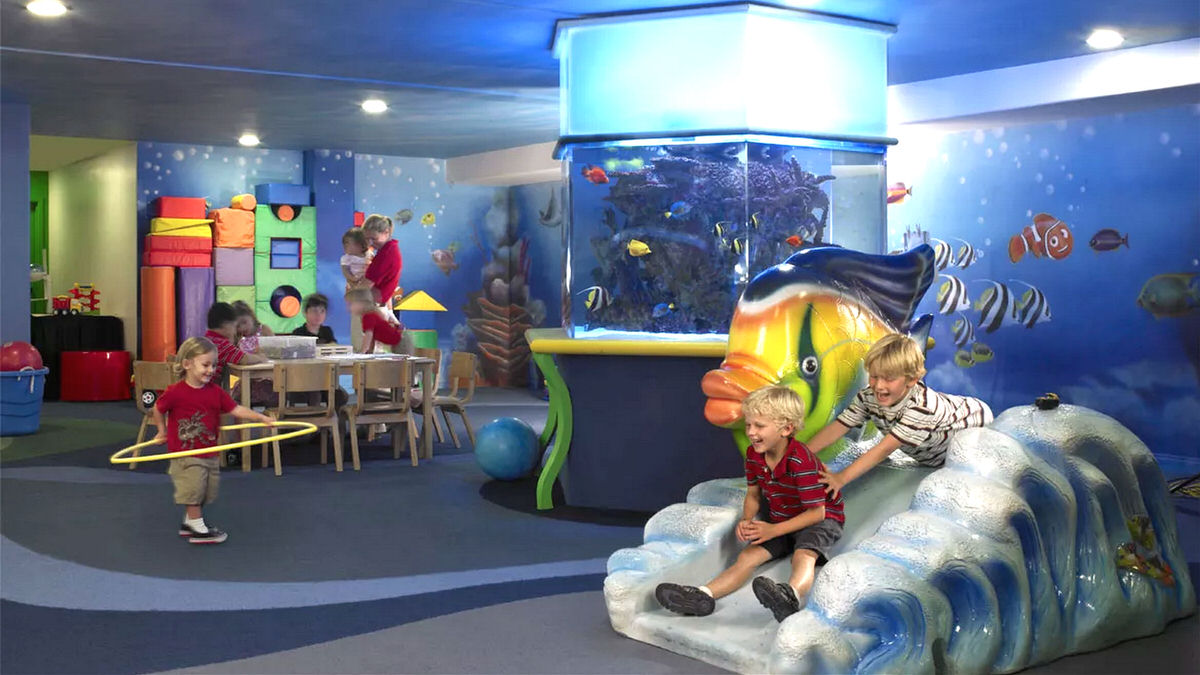 Omni La Costa's Kidtopia Kids Club welcomes little ones as young as 6 months. (Courtesy Omni Hotels)
This classic family-vacation resort north of San Diego has plenty to entice worn-out parents, like the legendary spa and the yogi-friendly Chopra Center (as in, Dr. Deepak Chopra). But its Kidtopia Kids Club welcomes little ones as young as 6 months in two-hour stretches, and its Sandy Beach Family Pool is all-over-shallow enough that you can easily take a tot for a relaxing dip. Plus, the hotel can baby-proof the room, and, if you give the concierge a heads up, puree regular menu items for your junior foodie. As a bonus, Legoland is just a few miles away; during fall, the park is closed on Tuesdays and Wednesdays, but on other days, is blissfully more quiet than summer—and year round, tots 2 and under get free admission. October is an especially good time to visit San Diego, with the Kids Free Month offering more than 100 freebies, including free rides for kids 12 and under on Amtrak, and free admission (with purchase of an adult ticket) to the San Diego Zoo.
Aulani, Ko Olina, Oahu, Hawaii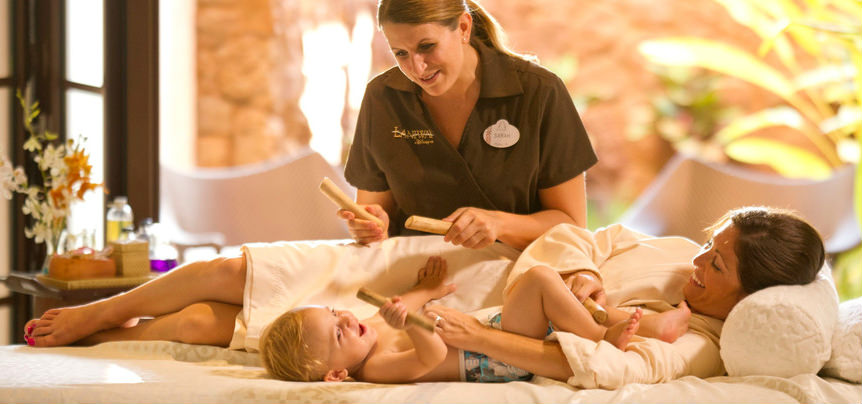 Even a spa day is a baby-friendly affair at Aulani. (Courtesy Aulani, a Disney Resort & Spa)
Your infant won't be savvy (yet) to the animated references at this Disney resort, but they will appreciate the little-kids' amenities. The pool area includes two zero-entry pools, baby life vests and a mellow beach with calm waters that offer a nice introduction to the ocean. And while they're not yet big enough to snorkel, babies will enjoy fish-watching at the windows that look into the Rainbow Reef. For older kids, the Aunty's Beach House kids club is free for ages 3 to 12, and you and baby can still go in and play there together. The spa also has a treatment that you can do with your baby—Ka Makana (The Gift)—in which you can learn some baby massage basics that will help everyone sleep better back at home.
The Mark and The James, New York City
For a little autumn-in-New York magic, it's hard to argue with the Mark, which is a short walk from Central Park. The hotel on E 77th also lets you live like one of the well-strollered moms wheeling around the Upper East Side: there is a fleet of Maclaren strollers for you to choose from, and a see-where-I-shop tote bag and teddy bear from posh baby shop Zittles. For bigger kids, the Mark will conduct tours of the Metropolitan Museum of art, or set up your room with a kid-friendly tent and treats for an in-room slumber party.
If you're more of a downtown type, go to The James in Soho, where the Lil' James programs offers free use of cribs, baby tubs and— for bigger kids—bikes, bike seats, helmets and all manner of games and toys.
Club Med Sandpiper Bay, Port St. Lucie, Florida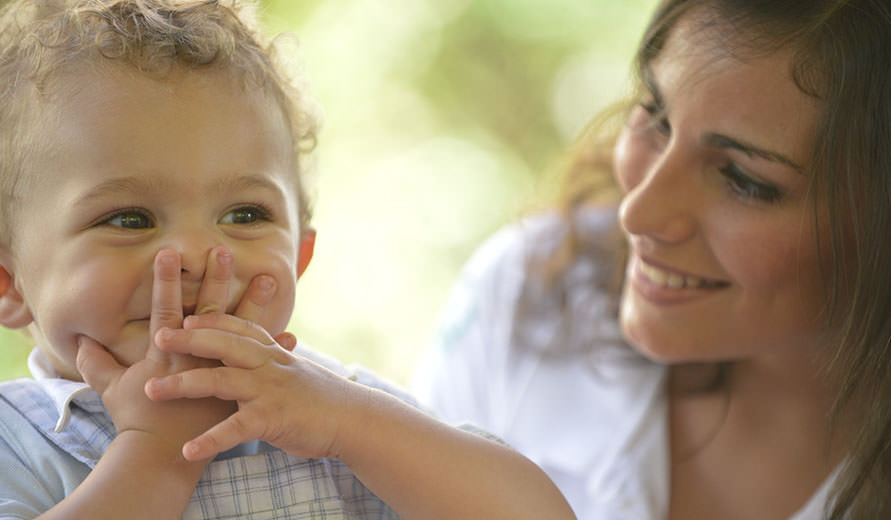 Baby Club Med at Club Med Sandpiper Bay is perfect for babies 4 to 23 months. (Courtesy Club Med)
Club Meds also gets brand-wide kudos for treating babies and toddlers well—ages 4 and under stay and eat free—but this is the only Club Med option if your baby doesn't have a passport yet. Its Baby Club (which does incur a daily cost) is available most of the day for ages 4- 23 months and features a Baby Gym, music and dexterity games; you can also ask for a crib, changing table, stroller, high chair and baby tub to be left in your room. Plus, the onsite Baby Care Center gives you round-the-clock access to niceties like a sterilizer or fresh fruit. The family-friendly resort along the St. Lucie River also has a children's pool with water chutes and, for bigger kids, such classic Club Med activities as the Flying Trapeze Academy.
(MORE: 7 Fabulously Unusual Hotels Both Kids and Adults Will Enjoy)
Tyler Place Family Resort, Highgate Springs, Vermont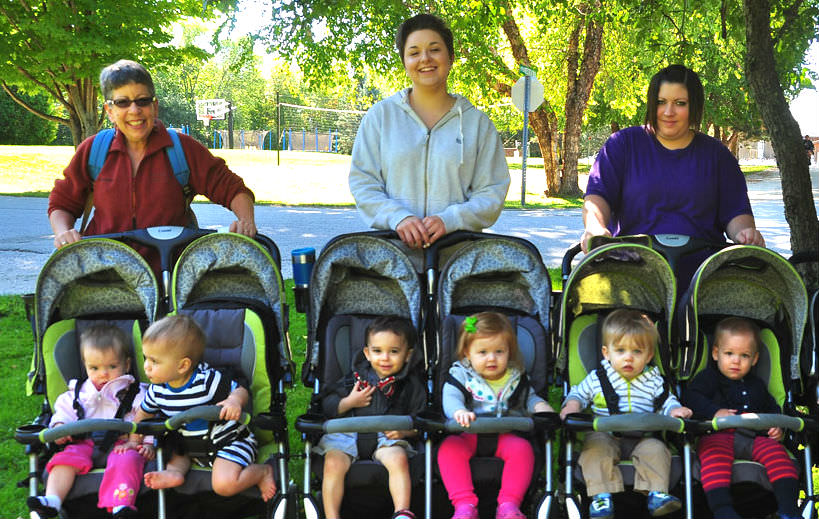 You know the litle ones will be taken good care of at Tyler Place Family Resort. (Courtesy Tyler Place)
It's only open from May through mid-September, but this all-inclusive resort is worthy of early planning for next summer: Not only does the longtime family-vacation resort offer free care for the 2-and-under set at its Infant Center, but they even break down that age frame into three segments for specifically age-appropriate activities: from tummy time and crawling mats for 0-to-12 month-olds to watering radishes and worm-searching for the 19-to-30-month-olds; plus, all three age brackets get use of one-on-one "Parents Helpers" in the evening, so that the folks can enjoy their dinner uninterrupted. For other ages, the 165-acre (and TV-free) resort has all manner of outdoor activities, like kayaking, ziplining and mountain biking.
Katrina Brown Hunt contributed this to MiniTime. Katrina is based in San Diego and writes about travel, business and lifestyle for publications and websites.