Higher, faster and certainly crazier: here are the hottest new rides at U.S. theme parks.
By Katrina Brown Hunt on Jun 17, 2013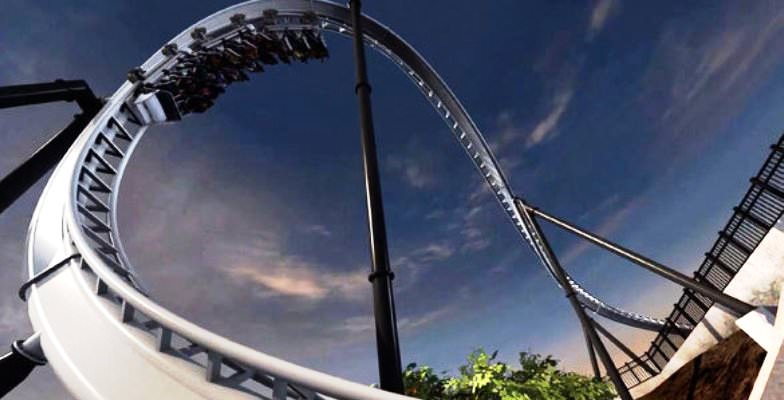 Six Flags
Happy days are here again in the theme park industry, as business is booming after a long recession. More than 300 million people will visit U.S. theme parks this summer, according to the International Association of Amusement Parks and Attractions (IAAPA), and revenue for the parks should hit a record-breaking $13.4 billion, according to market researcher IBISWorld.
Families may feel a bigger pinch this summer when paying hiked-up admissions at some parks (such as Disneyland and Disney World, which now charge $92 and $95, respectively, for a single day adult ticket). But the upside is that parks all over the nation are also ratcheting up their ride offerings, offering more twists, heights and technological dazzlers, from a wooden roller coaster with steel-coaster-style loops to a whizzing swing ride that allows you to see two city skylines (assuming you keep your eyes open).
( MORE: Planning a trip to Disney World? Start planning here. )
Here are the six rides we're most excited to try—including a few that cater nicely to kids who haven't yet met the big coasters' height requirements as well as their Dramamine-chewing parents.
Full Throttle
Hold onto your churro: This new coaster at Six Flags Magic Mountain, which goes up to 70 mph, has a 160-foot loop that you'll travel twice: first inside and then outside the loop, before capping it off with a backward launch. Six Flag is marketing it as "Sensory Overload." Height requirement: 54 inches. Opens June 22.
The Gatekeeper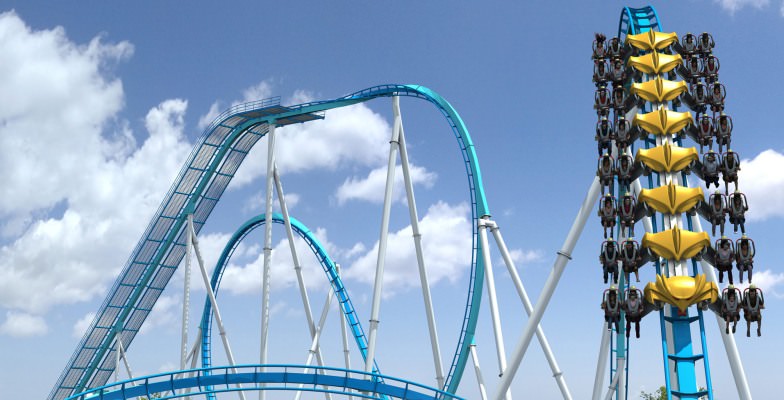 Cedar Point
As the name suggests, the big new ride at Cedar Point in Sandusky meets you right at the entrance gates. Among winged coasters—where riders are perched on either side of the track—this one boasts of being the tallest, fastest and longest, as well as claiming the tallest inversion (a 170-foot loop) of any coaster in the world. Height requirement: 52 inches
( MORE: Read reviews of kid-friendly hotels and attractions in Sandusky. )
Hades 360
Wooden coasters may seem a little retro, but this vintage-style ride at Mount Olympus in Wisconsin Dells recently got a 21st-century update: a new barrel roll, making it the first all-wooden coaster that goes upside down. It also features an 800-foot tunnel with a 90-degree underground turn in total darkness. Height requirement: 48 inches
Texas SkyScreamer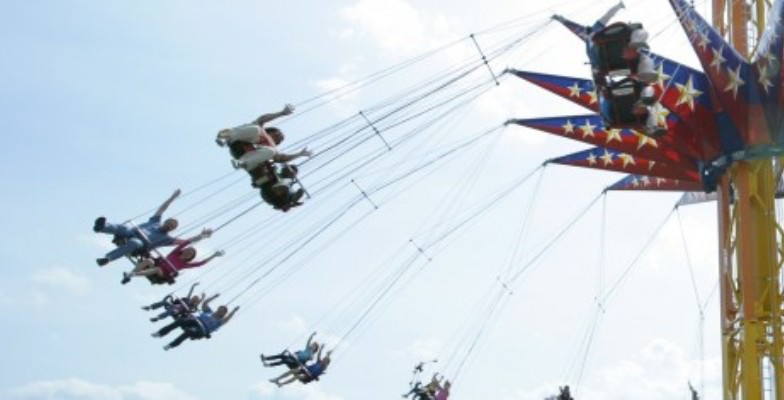 Six Flags
Six Flags over Texas is flying noticeably higher this summer. At 400 feet high, the Texas SkyScreamer is now the tallest swing ride in the world, and promises to send you flying in a 124-foot-wide circle at 35 mph. Ride it at night and you'll get city-lights views of both downtown Dallas (to the east) and Fort Worth (to the west). Height requirement: 48 inches
Transformers: The Ride 3-D
Universal Studios Florida has a new thrill for folks who like rides that only seem to leave the ground: This 3-D motion simulator ride offers faux smash-'em-up fun as the Autobots battle the Decepticons, who are reportedly intent on taking over Orlando. Height requirement: 40 inches. Opens June 20.
Blazin' Buckaroo
For little kids who can't ride the big coasters yet (and for parents who quietly prefer the kiddie rides), we're always thrilled (and, okay, a little relieved) to see a new mini coaster: This new 360-foot steel coaster in Denver's Elitch Gardens goes no faster than 15 mph, but promises a just-exciting-enough first drop. Height requirement: 36 inches