Take a big bite of burger history
By Katrina Brown Hunt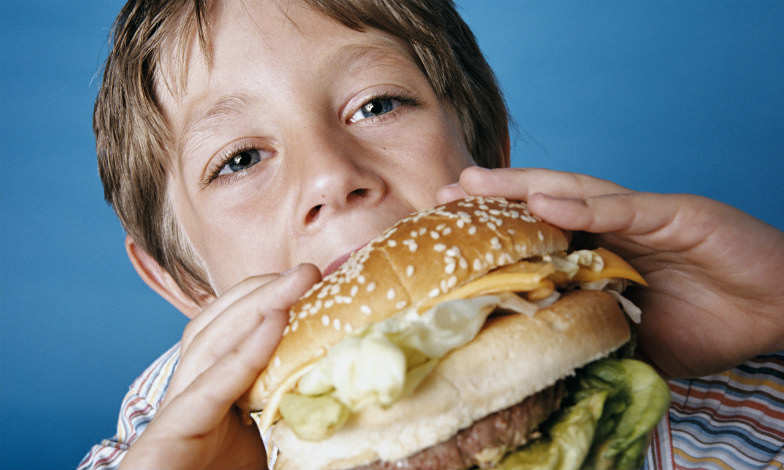 Credit: Jean Michel Foujols/Corbis
These lunch counters and pioneers of fast food can boast of shaping American culture, one patty at a time.
As Memorial Day kicks off the summer season, the Great American Burger comes into its own yet again, both at cookouts and as a key part of family road trips. On your summer travels this summer, give the kids a cultural education by way of the burger, showing them how much the fabled sandwich predates the Happy Meal. Here are eight family-friendly burger joints where you can take your hungry ones for an education in burger history:
Louis' Lunch (New Haven, CT)
Louis' Lunch
For many burger-philes, the history of the American hamburgers starts here in the year 1900, when a customer asked the owner for a quick lunch that he could take to go, and got an improvised sandwich of steak trimmings between two pieces of toast. The hamburger patty sandwich still looks roughly the same today—and you can even see the cool vintage toaster in action. Order it with a side of potato chips or potato salad. The Original Burger costs $5.75.
Dyer's Burgers (Memphis)
This Memphis burger joint dates back to 1912, and its "secret sauce," as it were, seems to be the so-dubbed "ageless," strained-daily cooking grease in which the burgers fry. Even as the restaurant has moved over the years, so has the grease, with armed police escorts, no less. At the current Beale Street location, you can get a single for $3.99 or a Triple Triple (three patties, three slices of cheese) for $6.99.
(MORE: Looking for other kid-friendly attractions in Memphis?)
White Castle (Indianapolis)
The oft-maligned chain gets the last laugh in burger history: When the first location opened in 1927, it was the first to offer a hamburger bun as Americans know it today, as opposed to just sliced bread. The third-ever location dates back to 1927 and is still standing in Indianapolis—at the intersection of Ft. Wayne, Walnut and Delaware—though it's no longer a restaurant. Luckily, the city has nine other locations to choose from, alongside still-thriving White Castle locations in 11 other states. A single slider is $.69.
Matt's Bar and 5-8 Club (Minneapolis)
In the Twin Cities you can try dueling versions of the locale legend, the Juicy (or Jucy) Lucy, a burger with the cheese melted inside the patty. The two leaders are Matt's Bar and 5-8: Matt's claims to be the first creator of the Jucy Lucy (with the more streamlined spelling) while the 5-8 is a former speakeasy that also offers a Saucy Sally, a $5.99 half-pounder with the house secret sauce stuffed in the patty's center. Juicy Lucys start at $8.99 at 5-8 Club and $5.99 at Matt's Bar.
Umami (Los Angeles)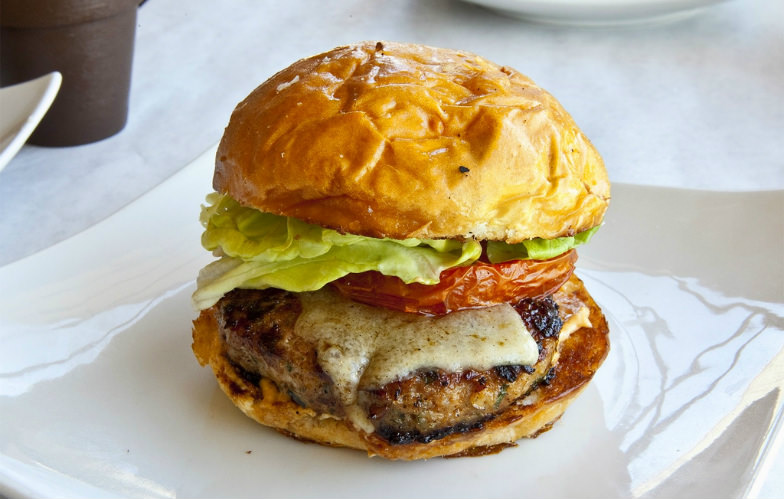 Umami Burger (Flickr: GM)
For a lesson in 21st century burger science, head to this L.A.-based chain that now has nearly two dozen locations, including San Francisco, NYC and Las Vegas. Chef Adam Fleischman took burger science to a new level in 2009 when he embraced the concept of "umami," or savory in Japanese; the medium-rare patties are infused with a secret sauce and placed on a toasted brioche bun. Kids may initially balk at the notion of the accompanying "truffled" cheese or fries, but they are still great cheese and fries. A basic burger starts at $12.
(MORE: Find great kid-friendly hotels in Los Angeles.)
The Billy Goat Tavern (Chicago)
This burger joint in the Windy City can't claim any major contributions to burger technology, but it still has have a firm place in burger pop culture: This was the place that inspired the famed Saturday Night Live skit in which John Belushi famously shouted, "Chee-borger, chee-borger, Pepsi, Pepsi! Cheep! Cheep!" The Billy Goat Tavern also has a complicated relationship with the city's sports mythology—beginning in 1945 when the Tavern's owner tried to take his pet goat to a Cubs game and, after the goat was turned away, issued a curse that has been hard to lift ever since. Curse or no curse, your basic chee-borger there sells today for just $2.85.
Katrina Brown Hunt contributed this to www.MiniTime.com.