Archaeological sites to visit with kids
By Rowena Carr-Allinson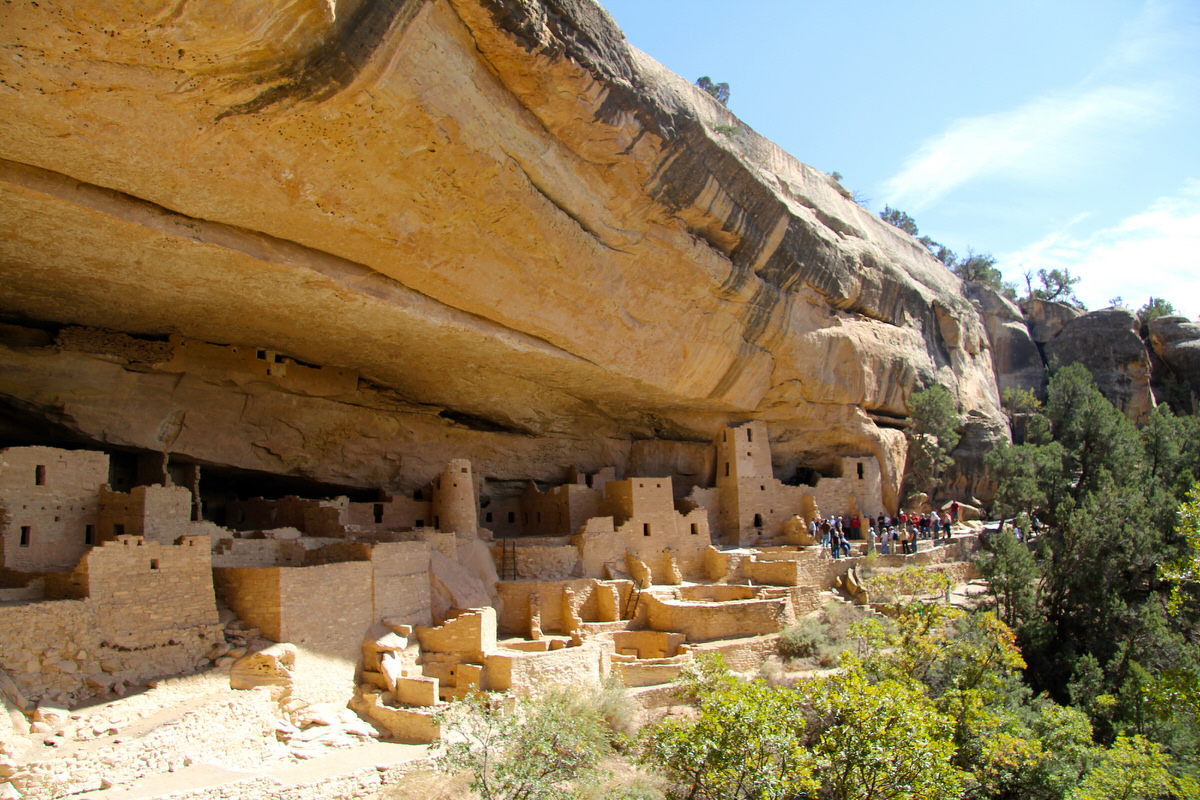 Mesa Verde National Park (Flickr: benito roveran)
With tens of thousands of American Indian sites spread all over the Southwest alone, it's easy to find a great family-friendly archaeological site to visit with the kids in the country. From amazing cliff dwellings to fascinating Native American petroglyphs, the kids will have an amazing time exploring these great vestiges of American history.
We rounded up five of the best sites in the US to visit with the kids.
(MORE: 20 Oldest Cities in the US for Young History Buffs)
Mesa Verde National Park
Mesa Verde is the best preserved cliff dwelling with relics in the United States, spanning four archaeological periods from A.D. 600 to A.D. 1300. Communities in this area lived in intricate villages in the alcoves of the canyon walls, sheltering themselves from the weather. Visit the "cliff dwellings" that show the last 75 to 100 years of development at Mesa Verde, the Visitor and Reaserch Center or the Chapin Mesa Museum. To catch scenic views, try the Mesa Top Loop Road. There are no restrictions but access to the uneven terrain can be tricky. In addition to camping, kid-friendly activities include the Junior Ranger Program (ages 4-12) with plenty of activities where kids get special badges for a job well done! Entrance fees from $5. Family-friendly hotel recommendation: Best Western Turquoise Inn & Suites
Chaco Canyon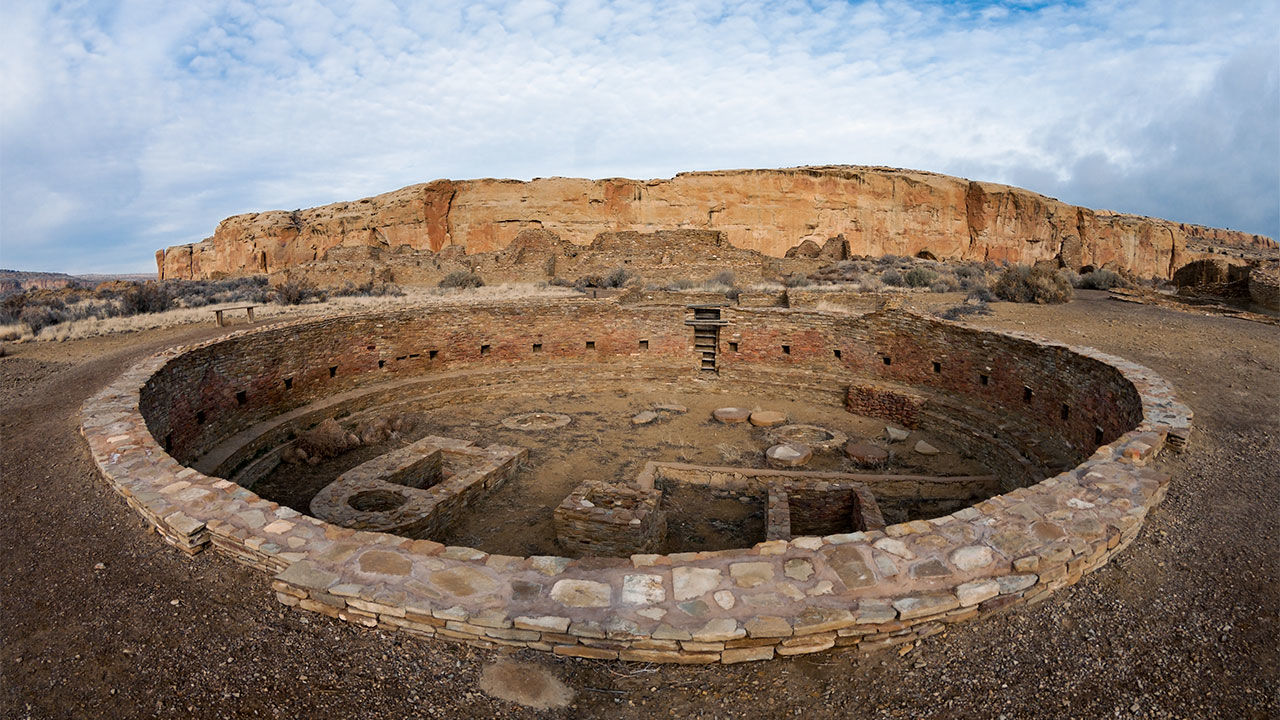 Chaco Culture National Historical Park (Photo: Kojihirano)
Remote and isolated, Chaco Canyon is the place to discover ancient Puebloan culture from A.D. 850 to 1250. The one time heart of ceremony, trade and administration for the prehistoric area known as the 'four corners,' it's best known for its monumental public and ceremonial buildings and awesome architecture. The Chacoan people built spectacular structures, thanks their architectural designs, astronomical alignments, geometry and engineering! Part of the sacred homeland of Pueblo Indian people of New Mexico, Hopi Indians of Arizona and the Southwestern Navajos. A great place to get back to nature, you can camp here but there are no hotels or food outlets available. Activities include self guided tours or ranger-led walks of Pueblo Bonito. For something kid-friendly, try the Chaco Night Sky Program with its astronomy programs, daytime solar viewing, and telescope viewing. Perfect for budding astronomers! Entrance fees from $6 for 7 days.
Cahokia Mounds State Historic State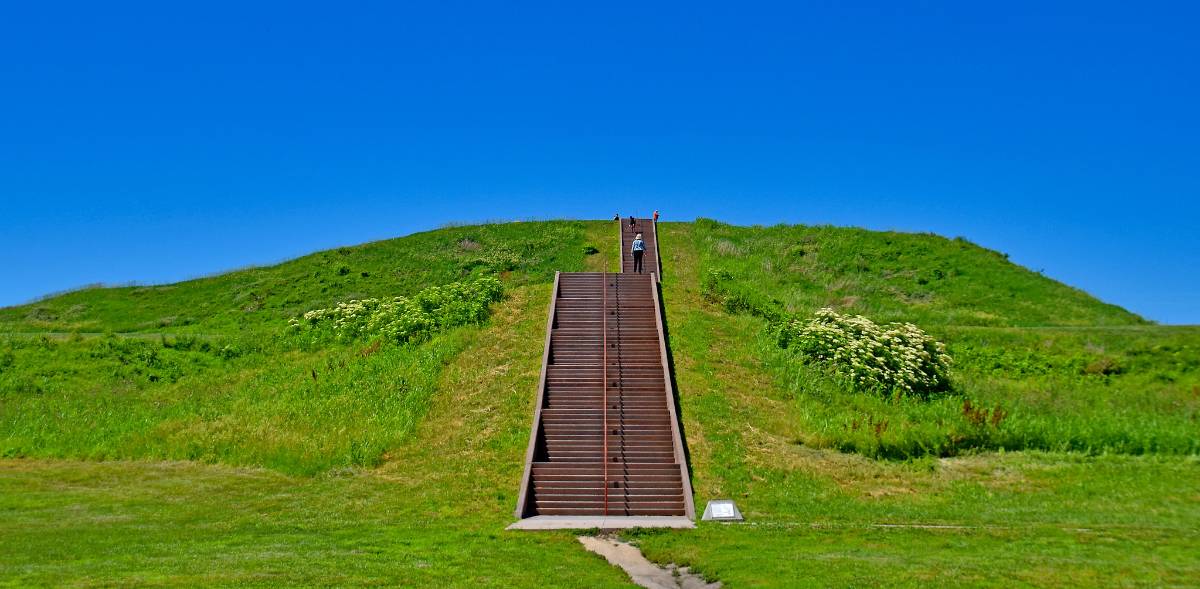 Cahokia Mounds State Historic State (Photo: Tim Vickers)
Visit the remains of the most sophisticated prehistoric native civilization north of Mexico at Cahokia Mounds State Historic Site. Set on 2,200 near Collinsville, Illinois, this ancient settlement was larger in AD 1250 than London! Today, it's the largest group of mounds north of Mexico, constructed by village dwellers who lived in this fertile river-bottom area from c.1300 to c.1700. Families will love the Interpretive Center with museum exhibit galleries, the show theater, shop and snack-food service, as well as the educational programs for kids. There's also a kids' day in May every year where activities include everything from making arrowheads, grinding corn to face painting. There's also kid-friendly Kahok Dancers and storytelling. Admission is free but donations are welcome. Family-friendly hotel recommendation: DoubleTree by Hilton Hotel Collinsville
Montezuma Castle National Monument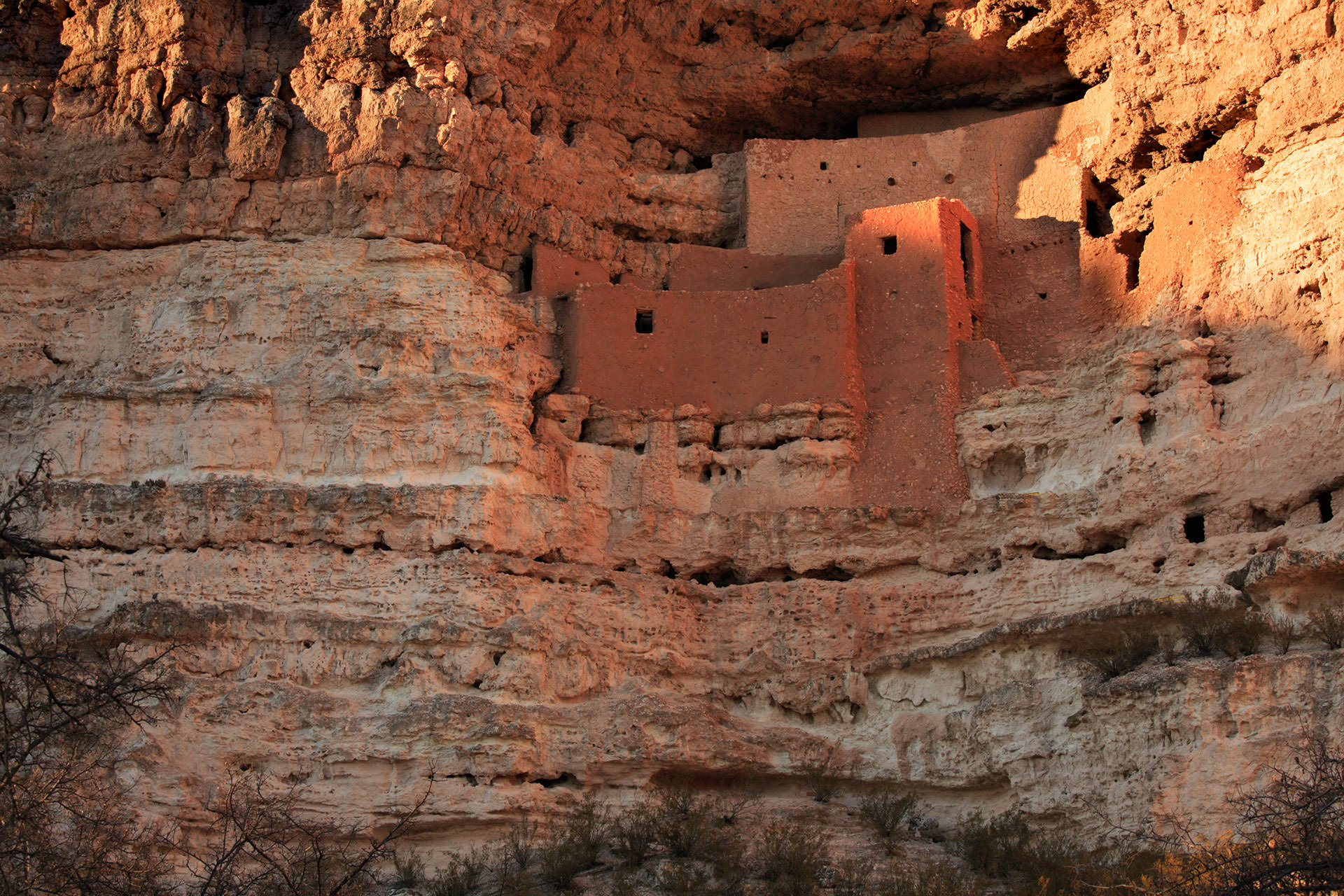 Montezuma Castle National Monument (Photo:The National Park Foundation )
High above the floodplains of Beaver Creek in the Verde Valley, this limestone site was believed to have been built by the Aztecs. However history tells us that this site was forsaken a hundred years before the famous Emperor Montezuma was even born! An impressive five floor, 20 room castle, it was home to Sinagua Indians over 600 years ago. One of the nation's national monuments, it's been dubbed one "of the greatest ethnological and scientific interest". As well as the trails, the rangers have set up a kid friendly Junior Ranger program with educational activities! Junior Rangers get badges for completing the activity packs. Junior Ranger Day Camp is also available for kids 8-13 where you can even excavate for artifacts, build walls like the Sinagua, or go bird watching! Fees from $10. Kids go free.
(MORE: 10 Heritage Sites to Visit with Kids on Oahu)
Canyonlands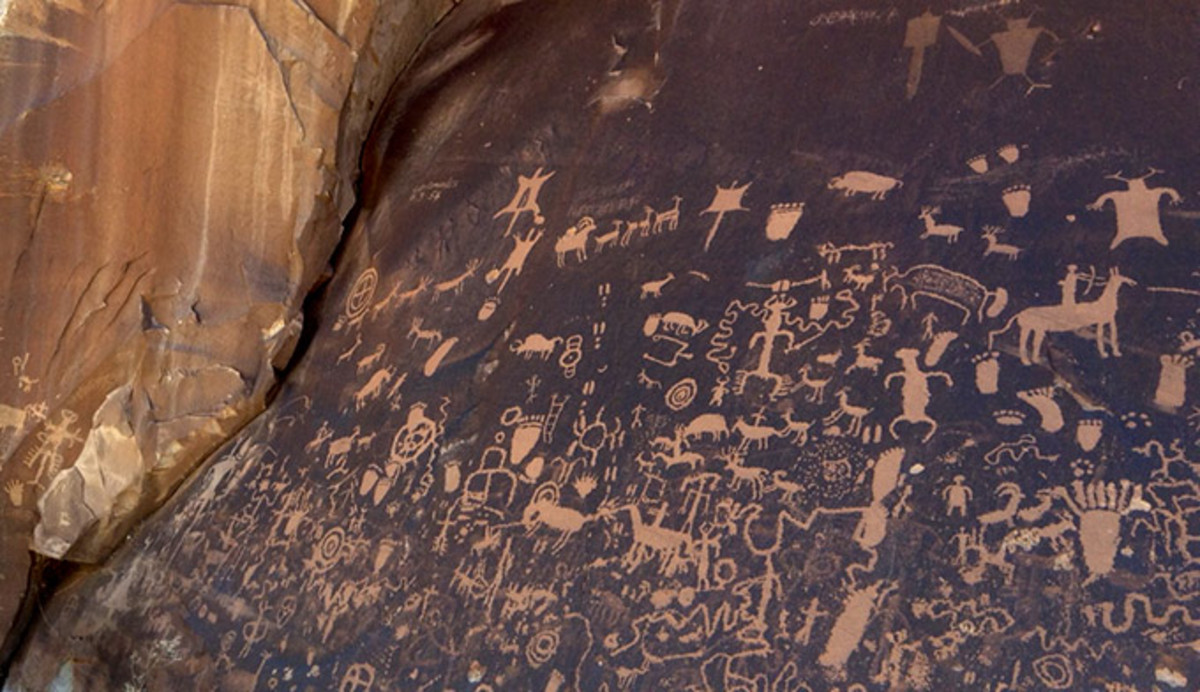 Canyonlands petroglyphs (Flickr: Susan Glairon)
In the heart of the Utah desert, Canyonlands National Park is home to a maze of deep canyons carved by wind and water. Don't miss Cataract Canyon, where the wild waters of the Colorado and Green rivers flow. The Island in the Sky plateau with its 2,200 ft drops is also a sight to behold. You'll also find Native American petroglyphs drawn on rocks about 1,000 years ago, bighorn sheep, mule deer, and beaver in the park. Go touring, camping, biking, boating or climbing or even horseback riding, or try the kid friendly programs such as the shorter hiking trails, cowboy camp at the Needles Cave Spring Trail or arm yourself with a Discovery Pack, a great exploring tool kit with everything you'll need from binoculars to a nature guide. Junior Ranger booklets are also available for kids ages 6-12. Entrance 10$ for 7 days.
Rowena Carr-Allinson contributed this to MiniTime. Since the arrival of her son in 2011, she has taken him everywhere from Bangkok to NYC, writing family friendly articles en route.