Caribbean with kids
By Rowena Carr-Allinson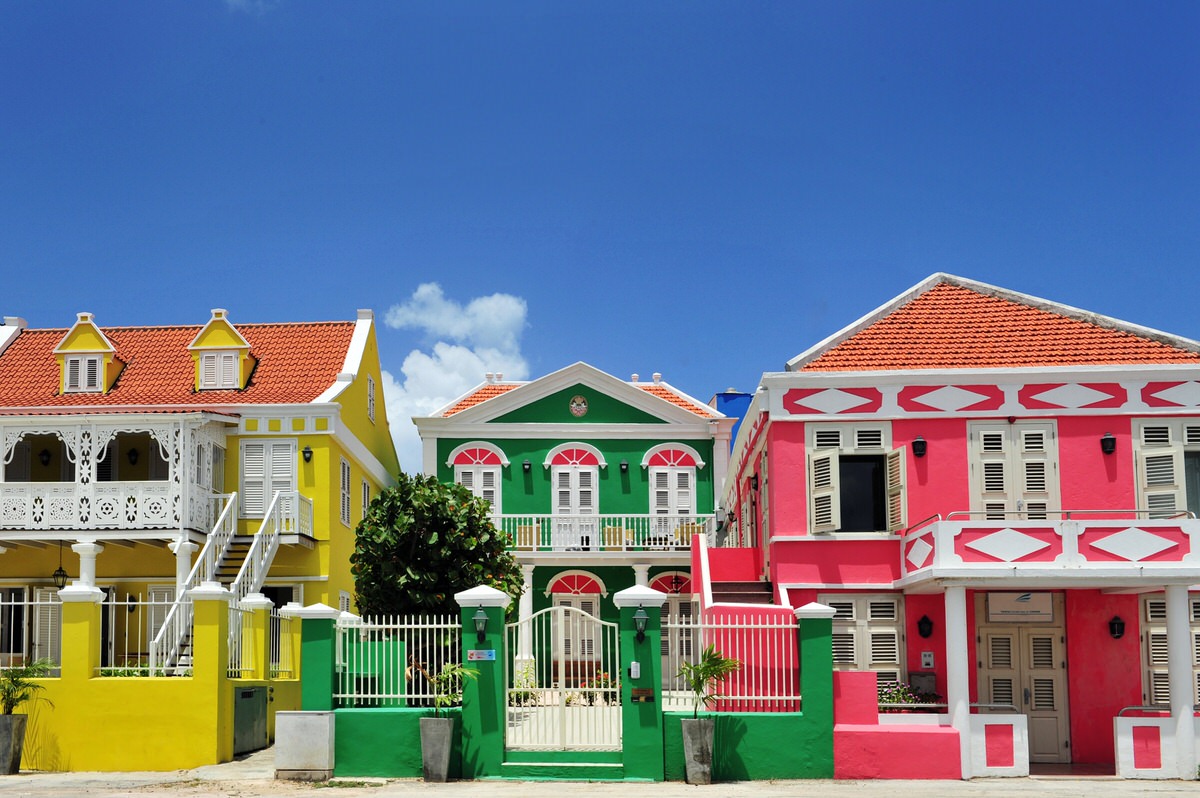 Willemstad, Curacao (Courtesy Curacao Tourist Board )
It's not easy picking the best family-friendly cruise so we've investigated the best port cities for families in the Caribbean to make choosing that vacation a little bit easier. Our favorite five ports of call? San Juan in pretty Puerto Rico, Philipsburg in sunny St Maarten, Willemstad in cool Curacao, Cozumel in magnificent Mexico and Havana in colorful Cuba. Our list includes the best kid-friendly attractions and a quick list of things to do when you stop in the city. What more could you ask for?
(MORE: Caribbean's Most Charming Cities)
San Juan, Puerto Rico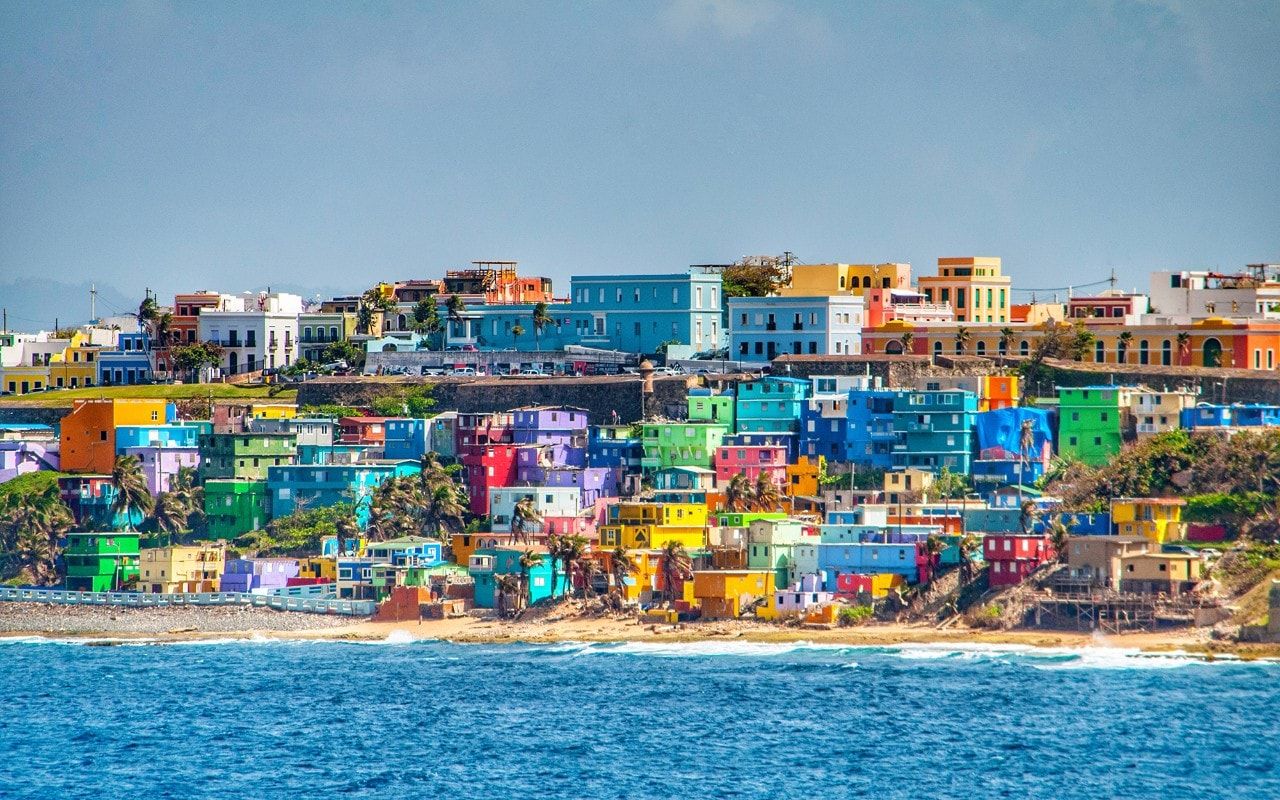 San Juan, Puerto Rico (Photo: wallpaperaccess)
When looking for the best port cities for families, one must include San Juan in Puerto Rico. With so many things to do with kids, the historic city has it all. There's a UNESCO World Heritage Site—El Castillo San Felipe del Morro, a 16th century citadel, lively neighbourhoods like Old San Juan, and beautiful Spanish colonial buildings. It's also got Botanical Gardens, fantastic beaches like Playa Escambron, and fun activities like EcoQuest Adventures just outside town for hiking, zip-lining or even kayaking. For those who like to go wild in the water, try the Coqui Water Park at the El Conquistador Resort, also outside of town.
Philipsburg, St Maarten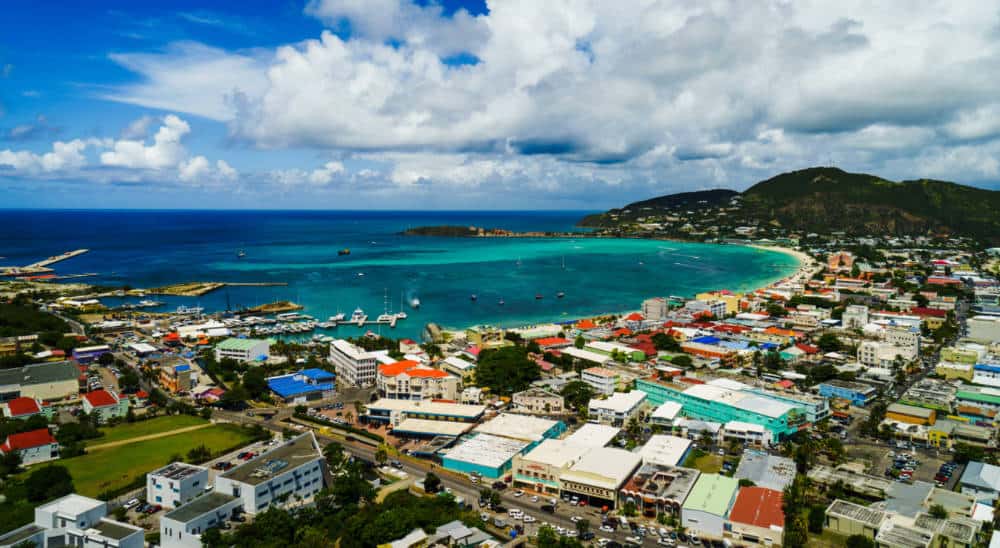 Philipsburg, St Maarten (Photo: Haiyan Ma)
Even if the kids aren't natural born shoppers, they will appreciate a quick scoot around Old Street in Philipsburg. Here, the family-friendly atmosphere, pretty pastel buildings and lively sidewalks make visiting the city a fun experience. And let's not forget the option of a good Caribbean lunch and some tasty deep fried Johnny cakes or an ice cream. To hit the water, you'll find plenty of companies that have charter boats for quick excursions. Go to one of the 37 beaches like the aptly named, unspoilt Happy Bay; go snorkeling to spots like Creole Rock, or go even further afield to Pinel Island where you can visit the iguanas. Don't want to get your hair wet? Sea Trek offers a half hour 'trek' or helmet diving, 20 feet down for over 8 seconds. It's quite a novel experience.
Willemstad, Curacao
A UNESCO World Heritage site packed with outdoor cafes, stores and a fun market, there are plenty of things to do with kids on a day trip to Willemstad. Attractions include Fort Amsterdam's stalls, the floating market (which isn't really floating but is named after the vendors who sail in from afar), Christoffelpark for a scenic stroll, and the famously long Queen Emma bridge, which sways from the Punda to Otrobanda sides. Watch the ships go in as the bridge swings out. If you can get out of town, explore the many coves, beaches and clear waters that offer everything from snorkeling to kayaking, and of course, a little lazing. If you wanted to extend your stay and book into a hotel, the Royal Sea Aquarium has its own resident dolphins! And it's the perfect place to learn about the corals and local sea life. At Ocean Encounters, you can even dive with stingrays. Prefer birds? Head out to the Ostrich Farm for a different kind of encounter.
Cozumel, Mexico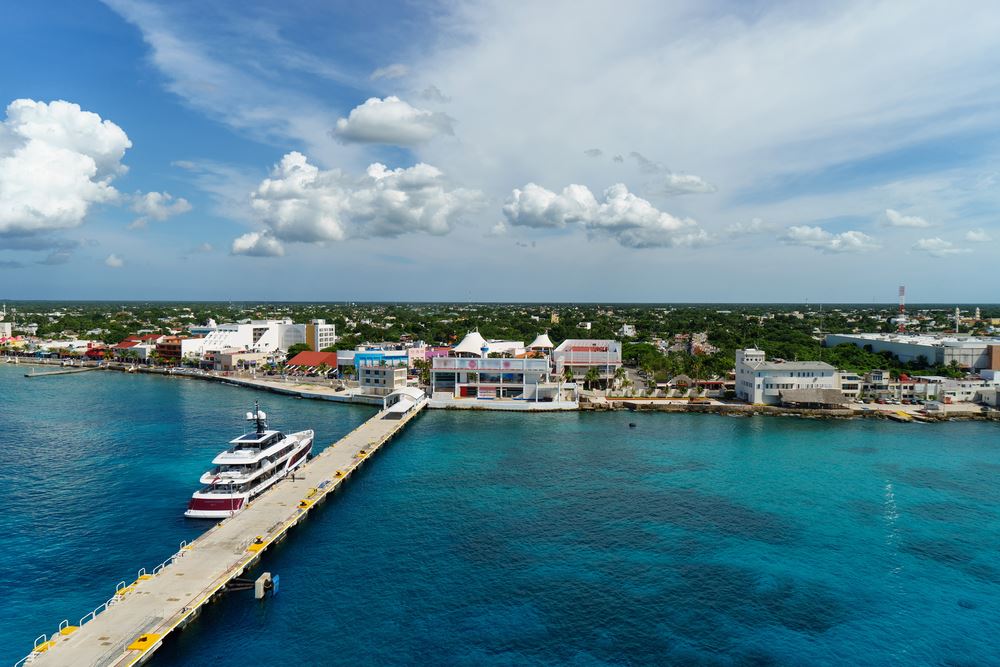 Cozumel, Mexico (Photo: Shutterstock)
Oozing Mayan history, Cozumel is a family-friendly destination that offers top notch diving, snorkeling, great beaches and tropical jungles, as well as Mayan ruins. It will suit all family types, from the adventurous to the most relaxed! Don't miss water-based activities like snorkeling in the National Marine Park's Palancar Gardens and Columbia Shallows. It's the best spot to see a rainbow of tropical fish. Underwater, try the kid-friendly Atlantis submarine that will take you down below to see stingrays, turtles and sharks up close and personal! On dry land, head to the Chankanaab Adventure Beach Park, an eco-friendly Mayan-themed park that features animals, zip lines and a lagoon to swim in. To take in a little history, stop by the San Gervasio Mayan Ruins, home to prehistoric looking iguanas.
(MORE: Best Snorkeling Spots in the Caribbean)
Havana, Cuba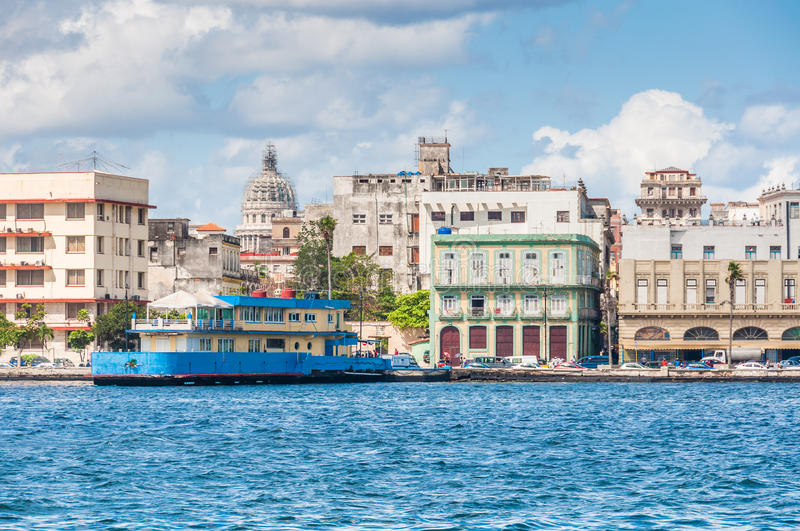 Havana, Cuba (Courtesy dreamstime)
Take a trip in time in Cuba's Havana! The kids will love the feel of this authentic, family-friendly city and all there is to see and do. Take in the architecture and the city's history by taking a stroll in Old Havana. You'll be charmed by the pastel coloured colonial buildings and cobblestone streets. To step back in time, why not take a ride in a horse and buggy? It's a classic way to see the city. Don't miss the unusual artwork at Callejon de Hamel where you'll find everything from murals to bizarre sculptures; and of course, gawp at the classic vintage cars. You can even get a tour in one, so book a cool convertible tour. It's definitely one of the best port cities for families to visit in the Caribbean.
Rowena Carr-Allinson contributed this to MiniTime. Since the arrival of her son in 2011, she has taken him everywhere from Bangkok to NYC, writing family friendly articles en route.