Flying with kids
By Jody Halsted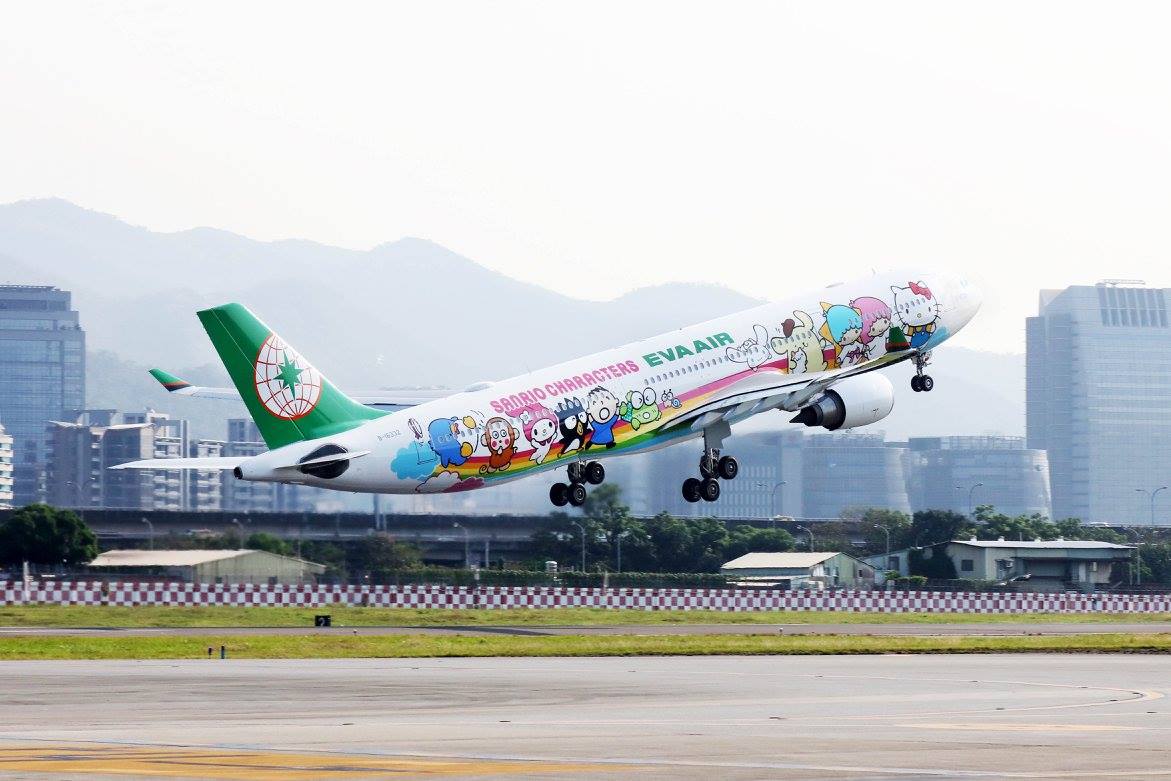 EVA Air's Hello Kitty plane (Courtesy EVA Air)
Is booking a flight for your family vacation a dreaded activity? As you peruse the available options, do you wonder which are the best family-friendly airlines? Are they worth the extra money over budget-friendly flights? What airlines offer the best service for families? Are there any airlines that really welcome children? And which airlines do the experts choose to fly?
With these questions in mind, I reached out to a few well-known family travel bloggers and editors, all frequent travelers, to get their insight on the best airlines—both domestic and international—for families. The answers speak for themselves; service matters and a few kid-friendly perks are much appreciated.
Choose these family-friendly airlines for your next vacation.
(MORE: Best Domestic Airlines for Kids Traveling Solo)
Best Family-Friendly Airlines, Budget
Southwest Airlines
"Although frequent flyers avoid Southwest because of the airline's lack of first class seating and 'cattle call' boarding, the airline has become a favorite for family travel," explains Leslie Harvey, mom of two and the writer behind Trips with Tykes. "Its unique rules cut families a break in an U.S. airline industry known for charging extra for everything. On Southwest, families with children ages 6 and under can board early in the open boarding process, making it easy to find seats together- without extra seat assignment fees. Southwest is the only major U.S. airline that does not charge fees for the first two checked bags, a money saving perk for families."
This Texas based carrier also does not charge change fees, which gives family travelers flexibility, making it one of the best family-friendly airlines when a sick child derails trip plans. The addition of the airline's quirky corporate culture and friendly staff bring fun back to flying.
Best Family-Friendly Airlines, Mid-Range
EVA Air
MiniTime editor and frequent flyer Michelle Rae swears by the Taipei-based airline for her trip to Asia. "EVA Air has to be one of the best airlines to fly to Asia with. They do a fantastic job combining affordability with comfort, quality amenities, and excellent service, making those long haul flights a lot more tolerable. For such an affordable airline, their flight crew are very attentive and accommodating, which is great help to parents traveling with small kids, and the amenities are top notch. There's a great selection of complimentary movies and games to entertain the kids, delicious food that even the pickiest eaters will love, and even toiletries like dental kits, eye masks and face mist for added comfort. Families will find the airline's award-winning Elite Class an excellent choice—extra space for the kids and additional amenities for the parents. And both kids and adults will certainly get a kick out of their Sanrio jet, which boast Sanrio character-themed features. I recently took the Hello Kitty Shining Star jet, now currently based in Chicago's O'Hare International Airport, flight to Taipei in Elite Class, and it was the most fun, comfortable AND luxurious flight I've had in Economy. It certainly brought out the pampered child in me."
Eva Air is most well known for their fun Hello Kitty Jets which fly routes within Asia, as well as to Paris, Chicago, and Houston. Promising 5-star service from the ground up, Eva Air has topped the 'Youngsters' Favorite Brands Survey and is consistently ranked as one of the World's Top 20 Safest Airlines.
Alaska Airlines
Seattleite Kimberly Tate, publisher of StuffedSuitcase.com and author of Wanderlist, chooses Alaska Airlines as "one of my favorite airlines to fly, especially with my daughters. They always had a great Disney coloring book and crayons available for the kids. Inflight entertainment is perfect for family travel, featuring a Kids & Family section on their free entertainment listings. A fabulous Kids' snack box is available for purchase with fun treats like Pirate's Booty and WikiStix. Kids can also score a pair of wings to remember their flight- real metal pins, not just stickers. Two final perks that make me love Alaska Airlines for families is their priority boarding for families with kids under 2, and their wonderful flight crews who might even be able to give your kiddos a chance to peek into the flight deck."
Based in Washington state, Alaska Airlines has long been known for flights along the West Coast and great deals to Hawaii. With more gateways to the Midwest and East Coast being added in 2017, and the benefit of no baggage fee for car seats and strollers, expect to see Alaska Air ranking high among best family-friendly airlines.
(MORE: 6 Secrets to Scoring a Cheaper Airfare)
Best Family-Friendly Airlines, Luxury
Cathay Pacific
As an expat in Hong Kong, luxury travel writer Katie Dillion of LaJolla Mom was fortunate to have Cathay Pacific as her home airline. "I often traveled alone as a new mother from Hong Kong to see family in the United States. Traveling with a small baby or toddler on a plane isn't the easiest thing to do, but I found the flight attendants particularly helpful and kind. Babies receive a helpful diaper amenity pack, which I have had to use several times inflight when my own stash proved insufficient. Older kids receive an adorable kids' pack with stickers, small games and little pages to color and more. Kid's meals, served both on long and short haul flights, include fun straws and kid-friendly food. In-flight entertainment is quite robust for all ages featuring an enormous selection of Disney programming in addition to lots of kid-friendly movies."
Based in Hong Kong, Cathay Pacific delivers passenger and cargo service to 180 destinations in 44 countries. A multi-award winning company often listed among best in service, cleanliness, and in-flight entertainment, you'll find Cathay Pacific ranked among best family-friendly airlines across the globe.
Lufthansa
"Lufthansa makes families feel welcomed immediately," says Anne Bell, publisher of Kids' Travel Books. "It starts during the planning process and continues through to the actual flight and beyond. Sign kids up for JetKids, Lufthansa's kid's frequent flyer program. Then let them check out the JetKids Club website to start getting familiar with the airline via games and fun cartoons. Parents can utilize the family travel tips on the main website, which incorporate both general information and Lufthansa-specific tools. Once on the flight, the inflight entertainment options emphasize how much they love their little flyers. The best part, though, is the age-appropriate variety of toys and activities they offer during their flights. Another highlight? An airline logbook which, when completed, can be exchanged for a pilot certificate."
Headquartered in Germany, Lufthansa Germany's largest airline. At their main hubs you'll find special check-in counters just for kids. The airline's free app is a wonderful family travel tool to introduce kids to the world of flying.
Jody Halsted of JodyHalsted.com contributed this to MiniTime.