See what's coming to Hollywood Beach, Florida this summer.
By Michelle Rae Uy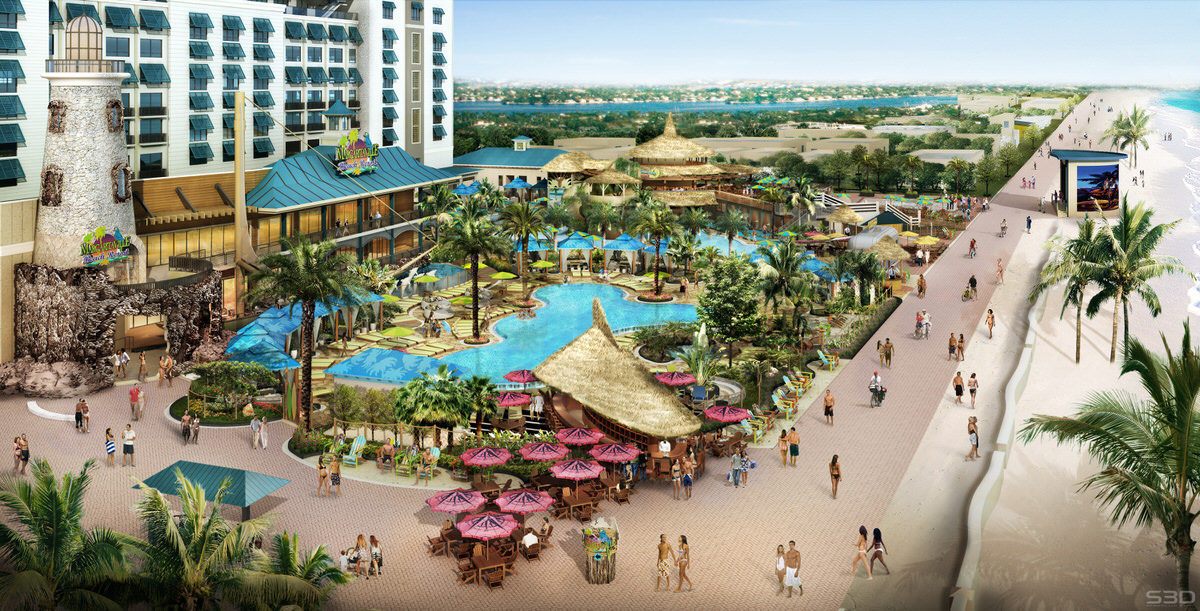 Margaritaville Hollywood Beach Resort opens this summer of 2015. (Margaritaville Hollywood Beach Resort)
Nibble on delicious seafood, watch the sun bake from your lounge chair by the pool, and later strum your six string on the beach. Whether you're a big fan of Jimmy Buffett or you simply enjoy indulging in that laid-back Floridian vibe with the family every now and again, you'll be excited to know that Margaritaville is taking to Hollywood Beach in Florida this summer.
Inspired by Jimmy Buffett's work and the "island escapism" lifestyle, the family-friendly 349-room oceanfront Margaritaville Hollywood Beach Resort is coming to the Hollywood Beach Boardwalk to offer families with kids a truly vacation spot to unwind and simply enjoy life without worries.
Location
The new resort, slated to open in the summer of 2015, features fantastic kid-friendly amenities and a coastal design with thoughtfully-selected details and pieces – from the crisp white bedding to the aqua trimmings to the nautical accents, making for that perfect tropical getaway. Its centerpiece is a modern, 17-story hotel flanked on both sides by the Atlantic Ocean and the Intracoastal Waterway, offering every guestroom and suite a balcony that opens to the relaxing sight and sounds of water – an amazing way to start and end your day.
Guestrooms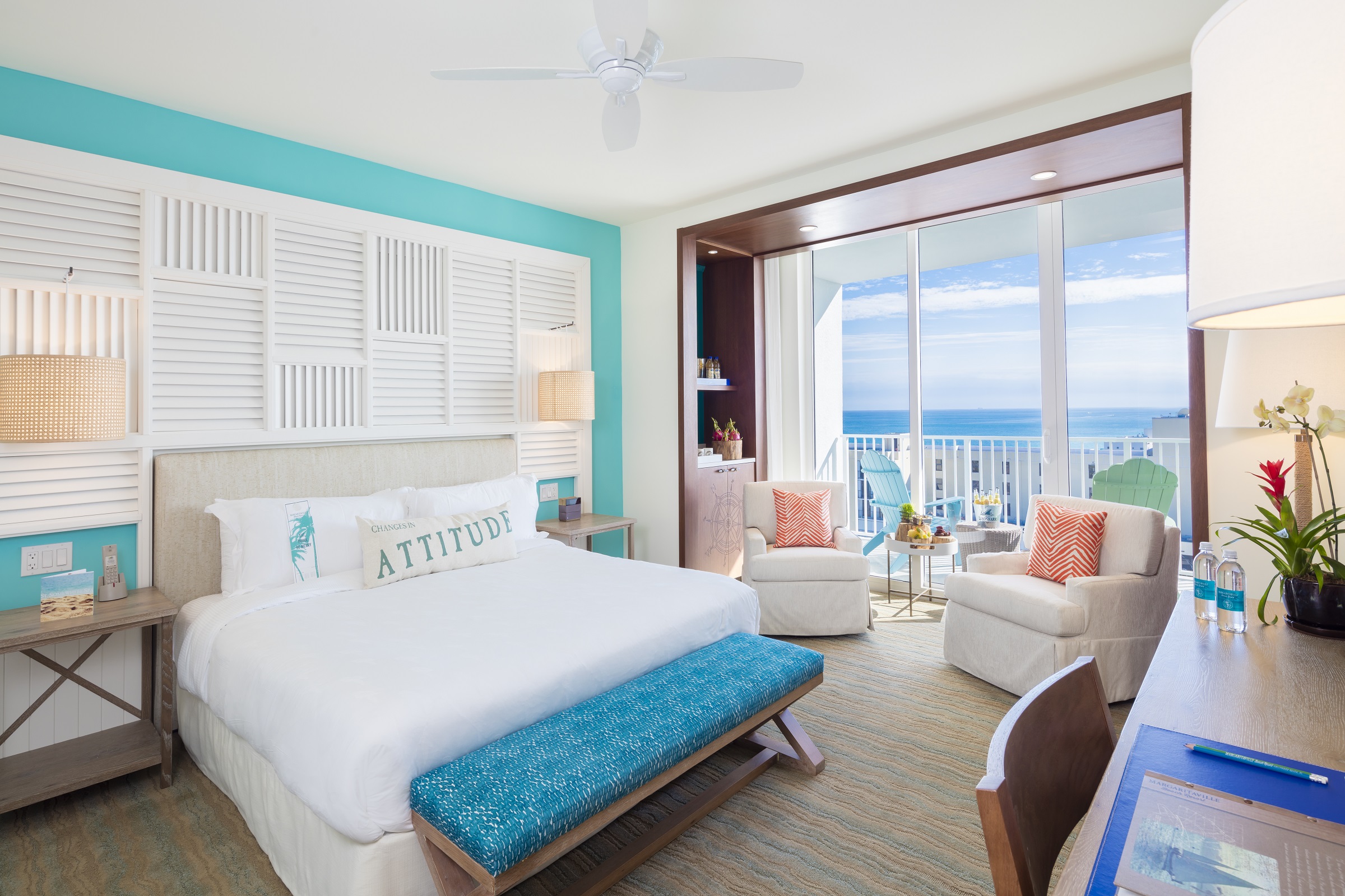 Guestroom with view of the water (Photo: Eileen Escarda)
With families in mind, the resort is designed to accommodate small and large groups with its diverse selection of guestrooms and suites, from the standard King or Double Queen rooms to its 840 to 2,649 square-foot suites and, of course, The Jimmy Buffett Presidential Suite that lets families spread out in 2,834 square feet of space. Each room and suite in the resort is bathed in luxury, featuring deluxe bedding, a spacious, modern walk-in shower, a 42" LCD TV, WiFi and in-room safes.
Activities and Entertainment
Beyond the guestrooms are a plethora of fun activities, dining options, and opportunities to de-stress. Not only will guests have easy access to the beach for swimming, tanning, paddle boarding or simply unwinding while the kids build sandcastles; but retail shops, the Hollywood Beach Bandshell and Great Lawn Entertainment Venue, cabanas, and a 11,000 square-foot spa with a thermal lounge, monsoon showers and a cascade pool are also on hand so kids stay entertained while parents are able to squeeze in some R&R. Let's not forget the resort's two pools – LandShark and Lone Palm – to cool off and take a dip in, as well as the thrilling beachfront FlowRider Double so both kids and adults can learn and master the art of surfing without having to face the dangers of an actual wave just yet.
Dining
Dining options include the JWB Prime Steak and Seafood, Jimmy Buffett's Margaritaville Restaurant, License to Chill Bar, 5 o'Clock Somewhere Bar & Grill, and the Margaritaville Coffee Shop, to name a few, while shopping choices include the Margaritaville Surf Shop and the Live Life Like a Song Margaritaville Store so you never have to venture far.
(MORE: Best Family-Friendly Beaches in Fort Lauderdale)
Nearby Local Attractions
If you're in the mood to explore Hollywood Beach, the resort also has convenient access to many of the local kid-friendly attractions including Las Olas Boulevard for more shopping and the historic Downtown Hollywood. Learn why Hollywood Beach is dubbed the "Venice of the Americas" on a water taxi ride along the Intracoastal Waterway or visit the Gulfstream Park for a day out with the family.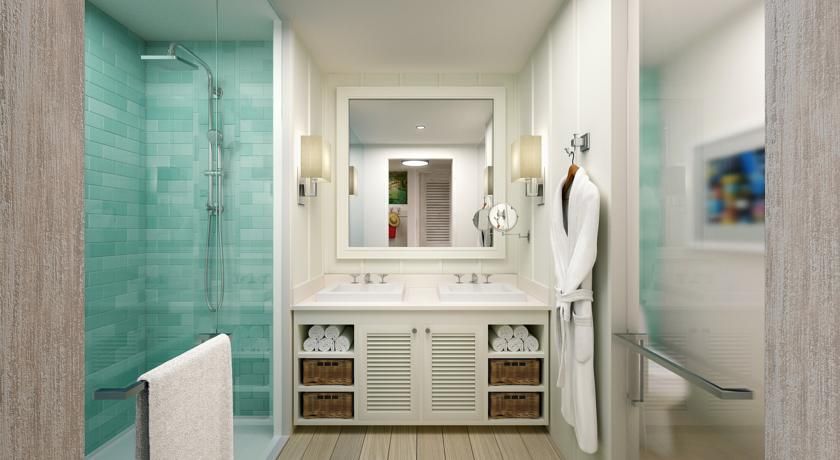 Nautical-themed bathroom (Margaritaville Hollywood Beach Resort)
With rooms starting at only $299, it's a fantastic and affordable vacation destination for families this summer. At the Margaritaville Hollywood Beach Resort, there will never be a dull moment during your family vacation.
Michelle Rae Uy contributed this to MiniTime. She is a travel writer based in Los Angeles and MiniTime's Head of Content, who spends her free time on adventures and film photography.