Great Dominican Republic hotels for families with kids
By Rowena Carr-Allinson
Casa de Campo La Romana (Courtesy Casa de Campo)
The Dominican Republic conjures up images of dreamy Caribbean beaches, palm trees galore and soft white sands… And so it should. We've taken a look at the best family-friendly hotels and resorts on the island, picking out the ones with the most kid-friendly amenities to combine family and the ultimate in relaxation vacations!
Casa de Campo La Romana (La Romana, Dominican Republic)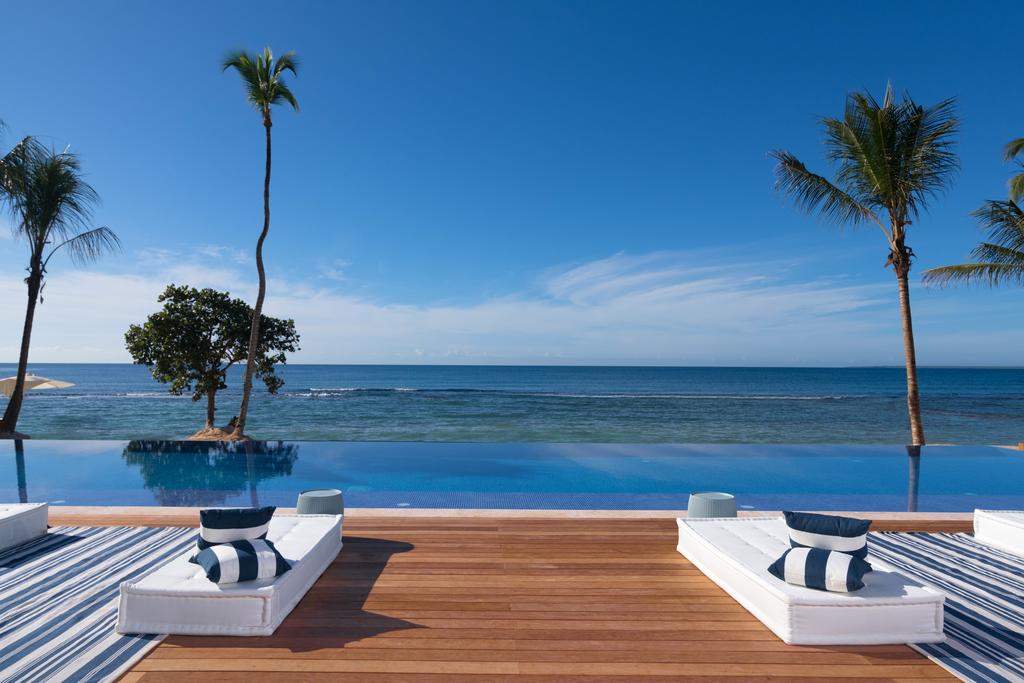 The family-friendly Casa de Campo La Romana is a veritable paradise of kid-friendly activities with 2 swimming pools (one kid's pool) and 13 tennis courts, as well as 200 horses! Older kids will love canoeing, sailing, fishing and clay pigeon shooting, while parents will no doubt appreciate the gym and 3 fabulous 18-hole golf courses! Book an individual villa for more independence or one of the 150 apartments. Useful amenities include the 24-hour reception, a bank, hairdressing salon, café, shops and 10 air-conditioned a la carte restaurants. It's just like a village! The good news? Kids stay free, the hotel can organise babysitting and there is a kid's club for the youngest on site too.
Iberostar Grand Hotel Bavaro Punta Cana (Punta Cana, Dominican Republic)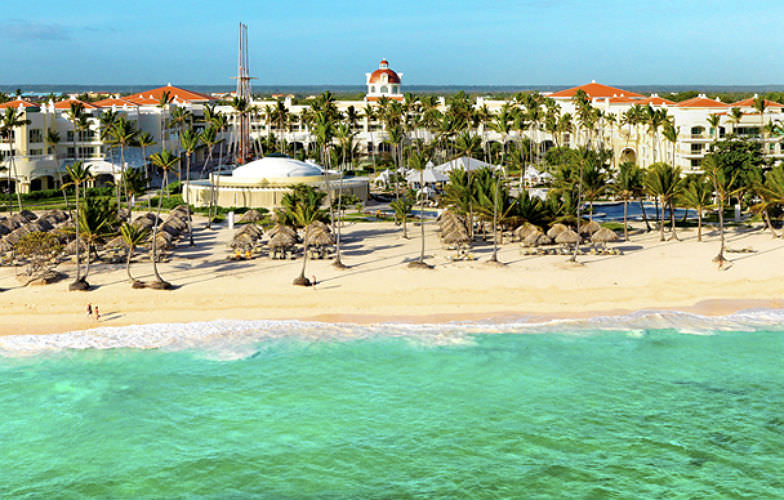 Iberostar Grand Hotel Bavaro (Courtesy IBEROSTAR Grand Hotel Bávaro)
Set in beautiful Punta Cana near the beach, the Iberostar Grand Hotel Bavaro is all about spending time at the seaside. Try swimming, get some action scuba diving or take the kids for a ride on the glass bottom boat ride. Other amenities for kids include the kid's club, kid's pool, sleeper sofas and video game systems in the room. Indeed, the rooms have all the perks you'd expect from a five star family-friendly hotel, from air conditioning to cable and satellite TV, CD players, private bathrooms, and bathrobes, as well as four restaurants to choose from. Don't miss a romantic dinner at the seaside restaurant, since the hotel also provides babysitting services!
The Reserve At Paradisus Palma Real Resort Punta Cana (Punta Cana, Dominican Republic)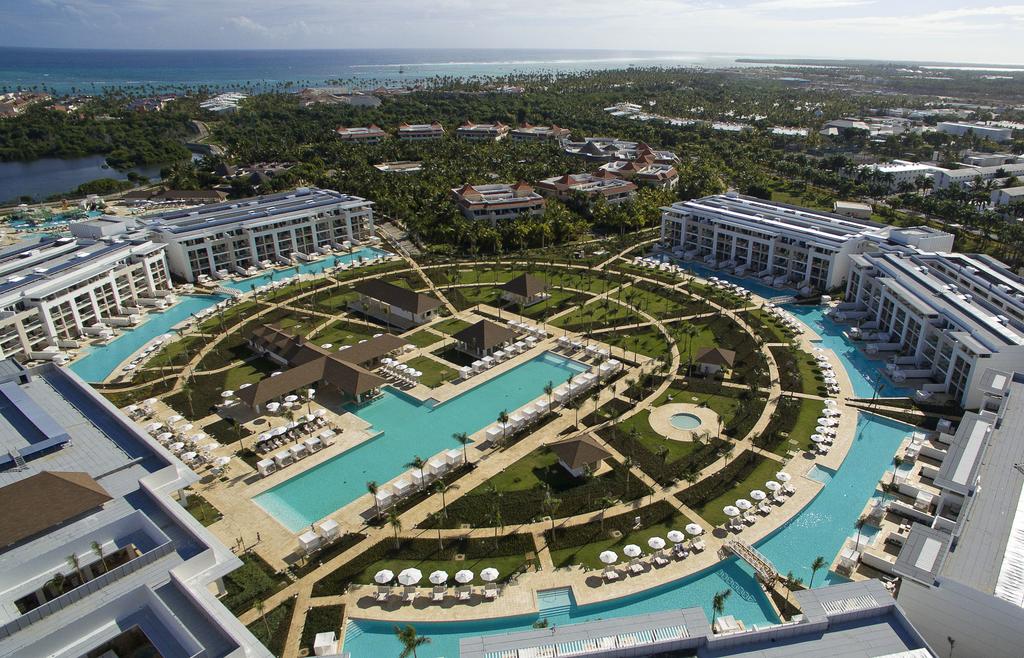 The Reserve At Paradisus Palma Real (Courtesy Melia)
With families in mind, this new boutique resort within a resort is a first-class tropical escape in the Caribbean. Definitely family-friendly, it's got three pools, a la carte restaurant, and a YHI Spa and gym, as well as unlimited Golf at Cocotal Golf and Country Club for dad! Those who are coming for the water will be spoilt with the amazing 'Swim up Suites' that have direct access to the pool. To experience the ultimate family-friendly vacation, the Reserve even has Signature Family Concierge Suites! Treats in store for the kids include an enormous 'kids zone,' the kids 'splash' pool and lovely gifts like the adorable Kids beach kit! What's not to love?
Paradisus Palma Real Resort Punta Cana (Punta Cana, Dominican Republic)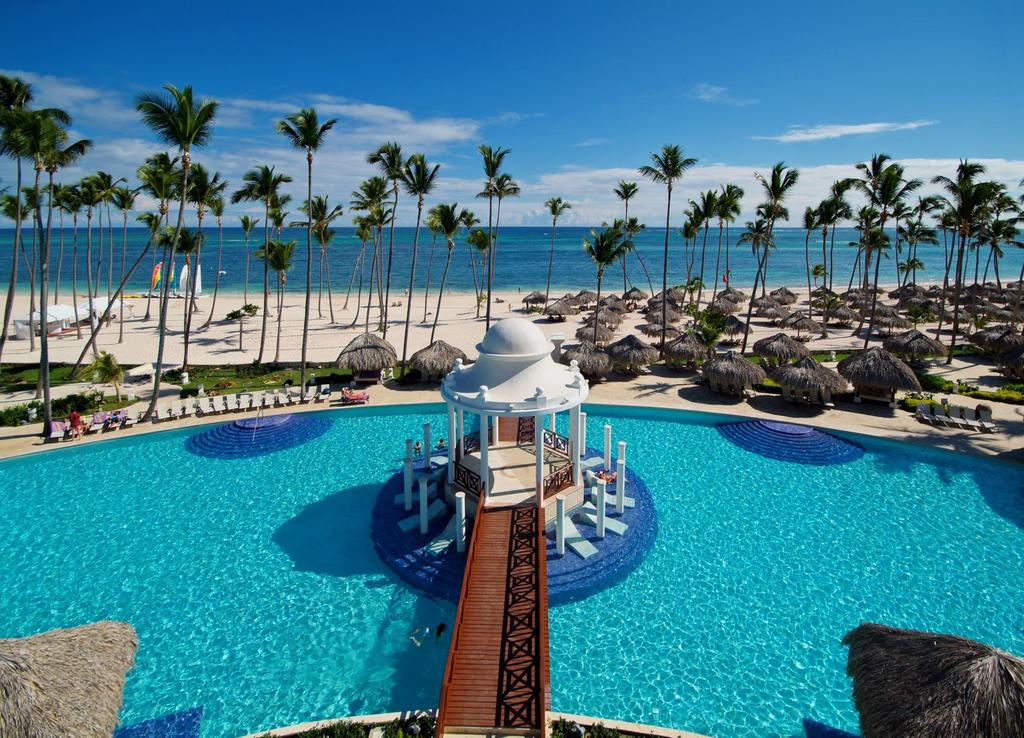 Paradisus Palma Real Resort (Courtesy Melia)
A stone's throw away from Bavaro Beach, the Paradisus Palma Real Resort Punta Cana offers its families plenty of relaxation and fun. Make the most of the available water sports, the beach and the nightly entertainment (thanks to the babysitting services!) or just kick back by the pool. In the rooms, kid-friendly amenities include rollaway beds, cribs or sleeper sofas, while for fun, a kid's pool, waterslide, playground and kid's club are available. What more could you wish for? Oh yes – we almost forgot – kids stay free! Mom and Dad will enjoy the in-room extras like cable TV, bathrooms, air conditioning, and the choice of dining options as well as the available snorkelling equipment, bikes and complimentary breakfast!
(MORE: Find great things to do in the Dominican Republic with the kids.)
Albachiara Hotel (Las Terrenas, Dominican Republic)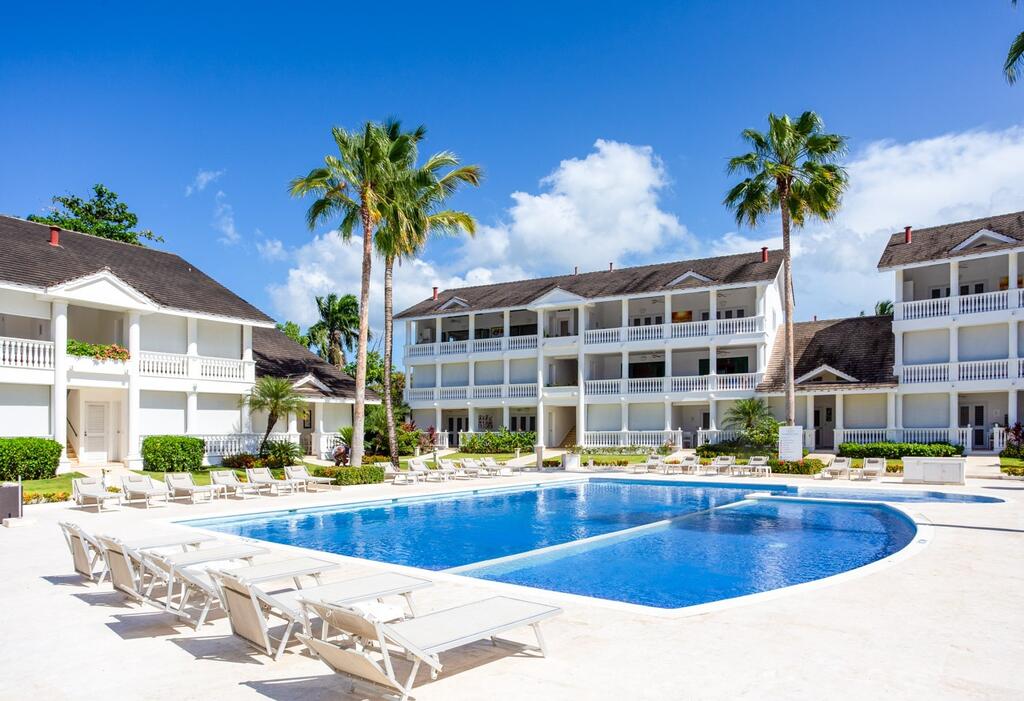 Albachiara Hotel (Courtesy Albachiara)
Set in Las Terrenas, just across from the beach, the Albachiara Hotel is an ideal family-friendly hotel for those looking for a little independence while traveling on a tighter budget or with kids! Book a room with its own full sized fridge, microwave and kitchenette to give you more freedom. With the complimentary breakfast and 24hr room service, there's a nice balance between self-catering and hotel service. Rooms come with air conditioning, televisions and showers as standard as well as safety deposit boxes and laundry services. Babysitting can be arranged, as can tours, while those looking for some extra relaxation can book a massage or make the most of the Jacuzzi.
Rowena Carr-Allinson contributed this to MiniTime.