America's 9 top ice cream sandwich shops
By Michelle Rae Uy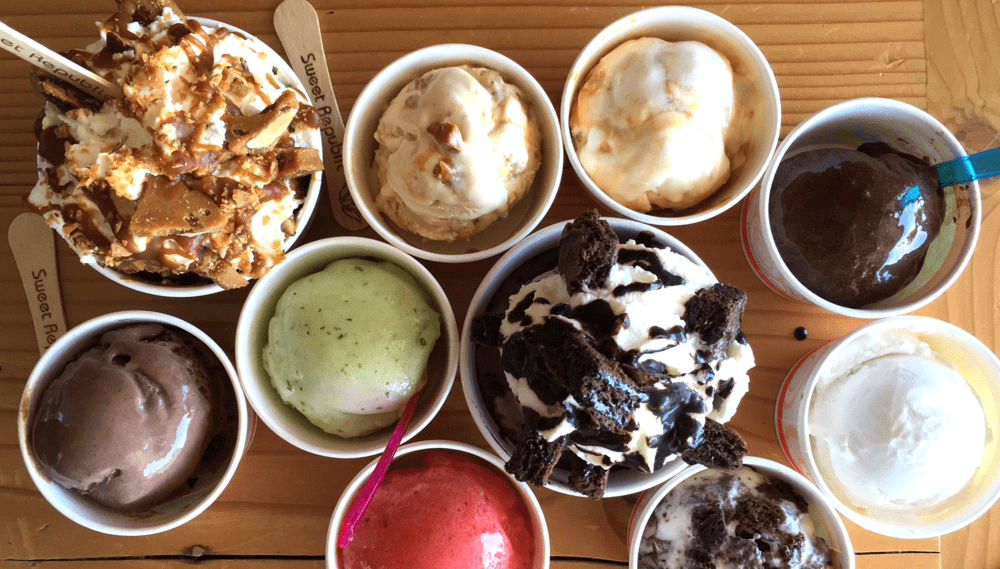 Sweet Republic's assortment of ice cream sandwiches in Scottsdale (Sweet Republic)
Ice cream is arguably the one dessert that everybody, adults and kids alike, cannot help but love – maybe it's because not only does it cool you down on hot summer days, it's also very comforting. Or perhaps it's partly because whatever dessert flavor your taste buds fancy, you'll most likely find that flavor in ice cream – whether it be vanilla, chocolate, or something more unusual like honey lavender or even bacon.
With National Ice Cream Sandwich Day taking place on August 2, we've selected 9 of the best ice cream sandwich parlors in the country so you can properly celebrate the occasion:
MOOmers Homemade Ice Cream. Moomers has been name-dropped by many as one of the best ice cream shops in the US, and that's hard to argue with, especially when this Traverse City ice cream paradise milks its own cows. Its cowpie ice cream sandwich, either with chocolate chip or sugar cookies, is to-die for. 7263 N Long Lake Rd. Traverse City, MI 49685; 231-941-4122.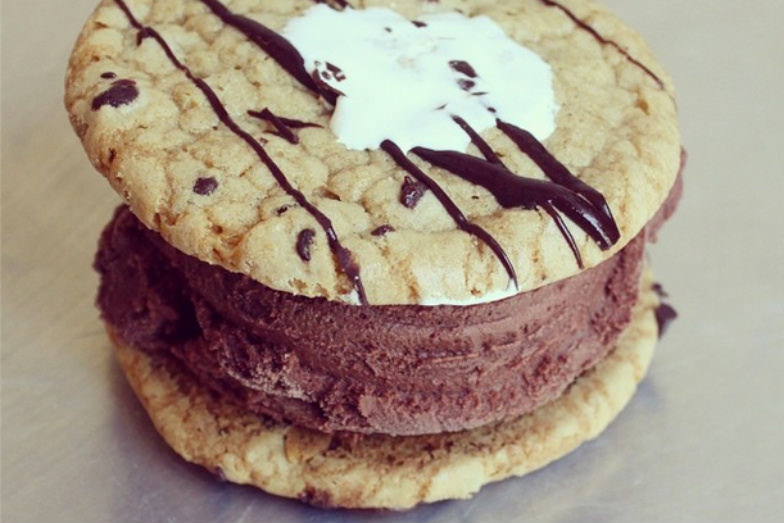 S'mores ice cream sandwich at Coolhaus in Los Angeles (Coolhaus )
Coolhaus. This delicious LA haunt started as a food truck, but mixing unusual flavors (blueberry sweet corn, brown candied bacon) with popular cookie flavors (chocolate chip, red velvet) all wrapped into edible wrapping paper apparently works since Coolhaus blew up into a successful ice cream sandwich shop that's a favorite with Angelenos. 8588 Washington Blvd, Culver City; 310-424-555.
(MORE: Look for more food-related travel ideas on MiniTime for the entire family.)
Magnolia Bakery. The ice cream sandwiches are seasonal here and only available during the summer months so hurry up to this New York City bakery, which offers Ronnybrook Dairy ice cream packed between delicious cookie "buns" that come in different types, including double fudge brownie, lemon bar, and red velvet. These sandwiches are a sure treat for those humid NYC months. 11 Fulton Street, New York City; 855-MBAKERY.
Sweet Republic. This all-natural, handmade artisan ice cream shop is an institution. It prides itself in using the purest local ingredients and recipes that set it apart from all the rest. And its ice cream sandwiches? Well, they're made to order with freshly-baked cookies so that the experience of eating them is as delightful as the flavors themselves. 9160 E Shea Blvd, Scottsdale; 480-248-6979.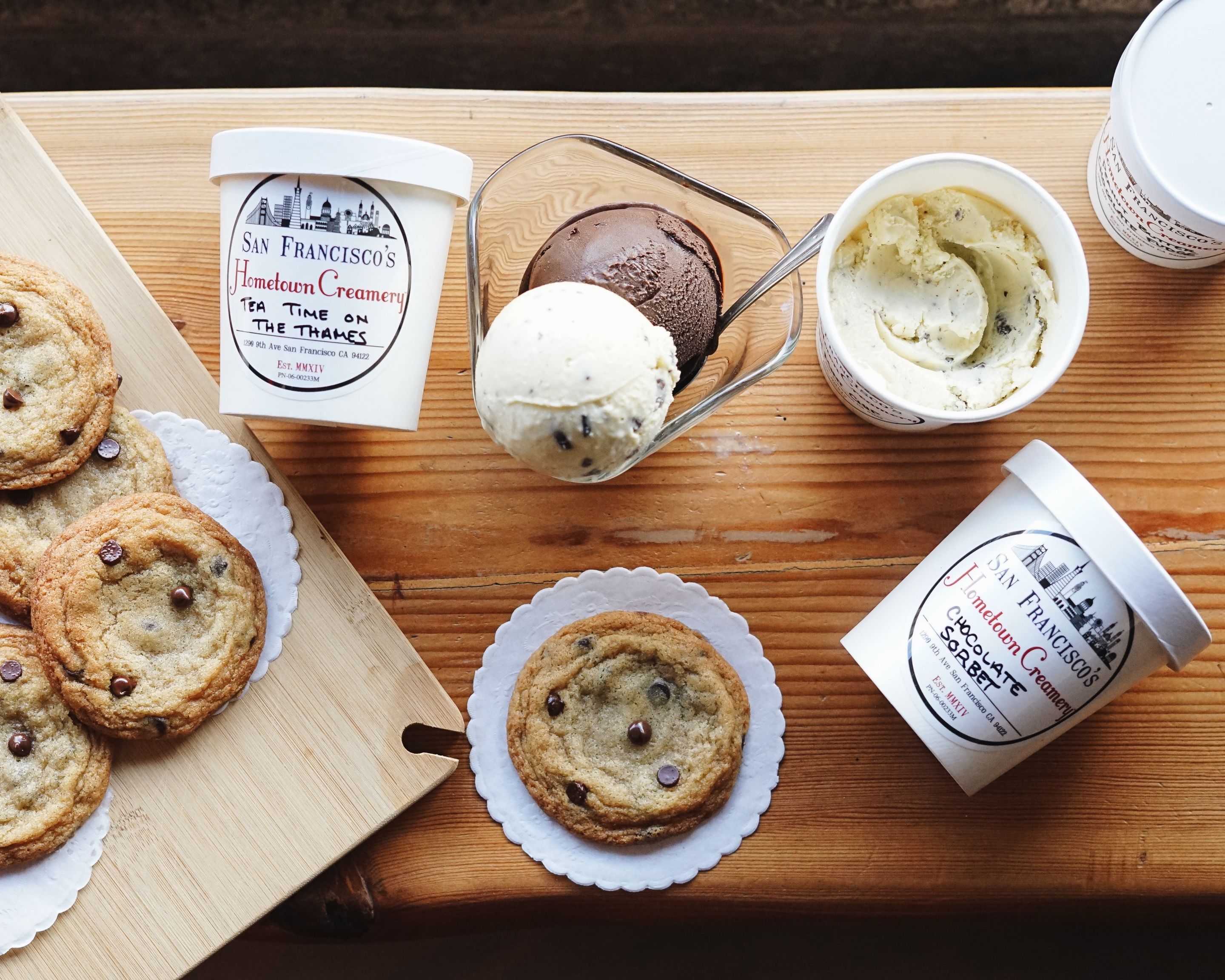 Fresh delivery from San Francisco's Garden Creamery (Garden Creamery)
Garden Creamery. "Sweet cold treats made fresh," is San Francisco's Garden Creamery's slogan. Much like LA's Coolhaus, it made a name for itself in the streets as an ice cream truck. Garden Creamery's handcrafted dairy delights are made from the freshest local ingredients; and its Classic Vanilla Mouse Oatmeal Cookie Sandwich, half dipped in chocolate, will keep kids as well as adults coming back for more. Check out the truck's weekly schedule on their website.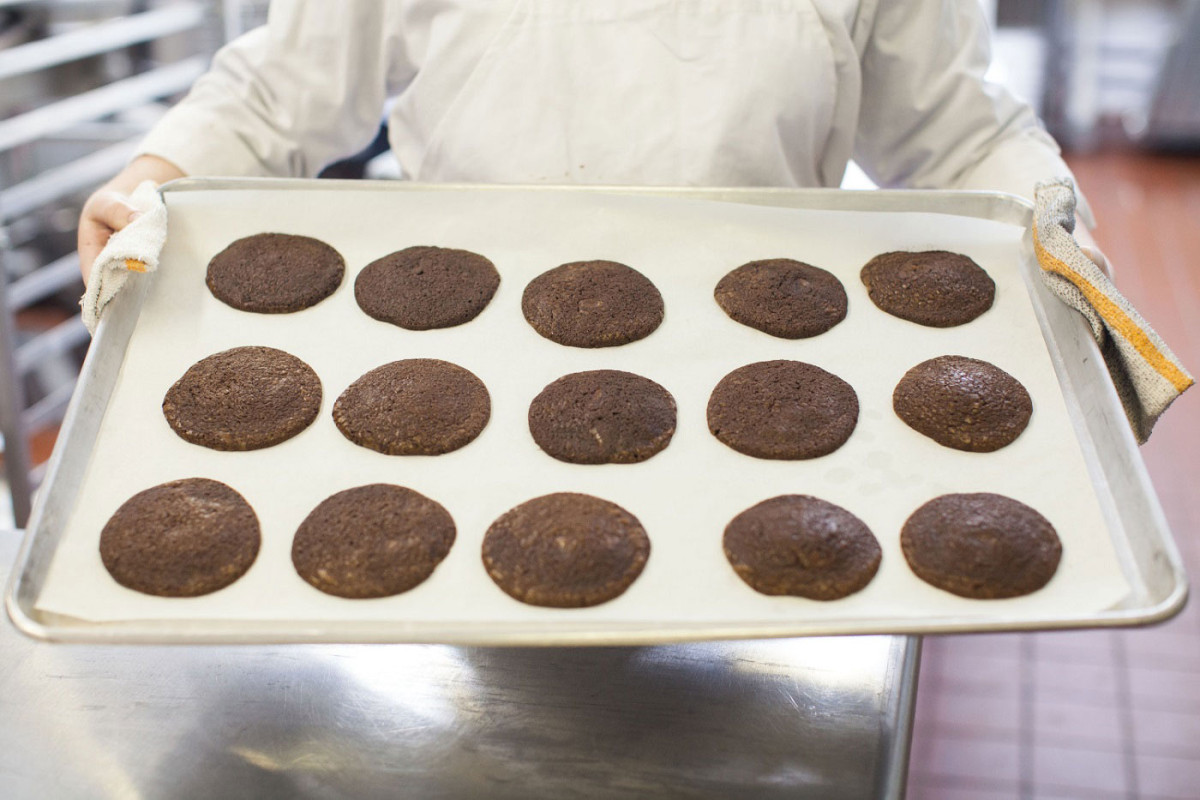 Chocolate truffle with backyard mint sandwich at Jeni's in Columbus, OH (Jeni's Splendid Ice Creams)
Jeni's Splendid Ice Creams. This Columbus, Ohio ice cream shop indeed has a splendid and surprising collection of flavors – from brambleberry to goat cheese to saison with sunflower seeds and flax. And their ice cream sandwiches come in chocolate hazelnut, chocolate truffle and mint, oatmeal, salty caramel, and even orchid vanilla. If that doesn't make your mouth water, then what will? Find a shop near you on their website.
Diddy Riese. Dreaming of building your own ice cream sandwich? Dream no more. LA's Diddy Riese, an ice cream and cookie shop, has been the City of Angels' go-to tasty treat shop since 1983; and for less than $2, your kids can make their own ice cream sandwiches with the freshest cookies, mixing and matching them any way they want. With ice cream flavors like Strawberry Cheesecake Chunk and Mint Chip as well as several types of cookies including chocolate with white chocolate chip and peanut butter, the possibilities are practically endless! 926 Broxton Avenue, Westwood; 310-208-0448.
Payard. French macarons are heavenly enough on their own, but somebody had the brilliant idea of combining them with ice cream. Chef Francois Payard created the culinary innovation that is the macaron ice cream sandwich as a fusion of the American and French food cultures. Even better, they come in delightful flavors like coconut mango and raspberry pistachio. 1293 Third Ave, New York; (212) 717-5252.
(MORE: Find more kid-friendly things to see and do in New York City.)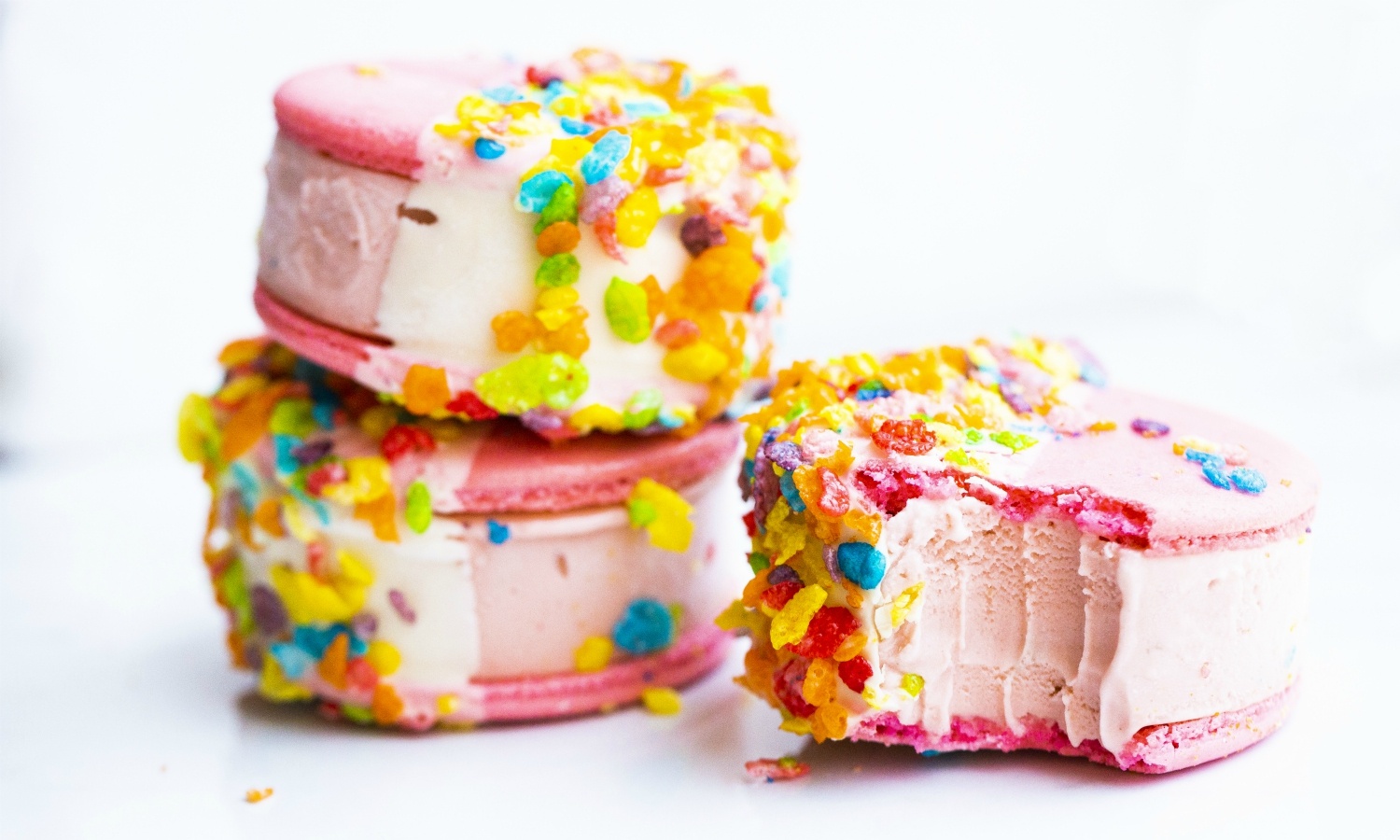 MILK's macaron ice cream sandwiches in Los Angeles (MILK)
MILK. And speaking of these ingenious inventions, LA's MILK isn't just about cookies and sundaes. Their macaron ice cream sandwiches that come in different MILK ice cream flavors, made with seasonal ingredients, are not only to-die for, they are also massive. No wonder it's become one of the favorite dessert haunts in Los Angeles. 7290 Beverly Blvd, Los Angeles; 323-939-6455.
Michelle Rae Uy contributed this to MiniTime.