Follow our guide to the best places to ice skate outdoors in Boston.
By WhereTraveler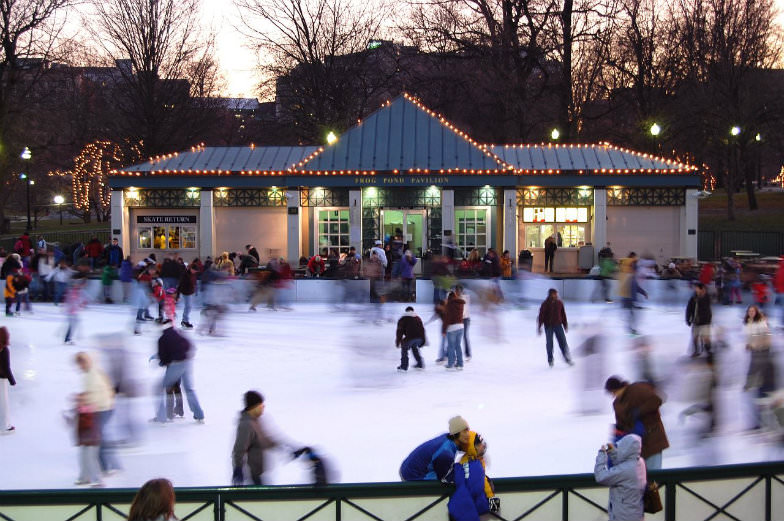 Frog Pond Skating Rink in Boston (©Alan Huett)
Lightly falling snow, the soft glow of gas lamps at dusk and certain winter repose. We do live in the 21st century, but catch Boston at the right moment and you'll get the impression of having stepped into a Currier & Ives print.
This season, take the time to capture this Victorian-era vibe at our city's enchanting open-air skating rinks.
Frog Pond Skating Rink
At the heart of the city's nearly 50-acre central park Boston Common, sits the picturesque Frog Pond Skating Rink under shelter of white-light laden trees. Leave honking horns and cranky commuters behind to spend an afternoon skating here. Bobby the Skating Seal aids the unsteady crowd, by which we mean kids and learners—so save the hot toddies for later!
The Rink at the Charles Hotel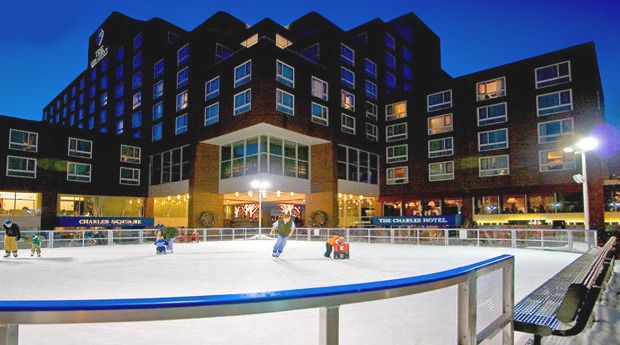 Rink at the Charles Hotel (Courtesy Charles Hotel)
With its token Ivy League university and a plethora of shops and restaurants, Harvard Square is a bustling location any time of year. Watch this world go by from the terrace of the Charles Hotel, where its rink serves as a playful past time in a scholarly, fun-loving 'hood.
Rotunda Ice Skating Rink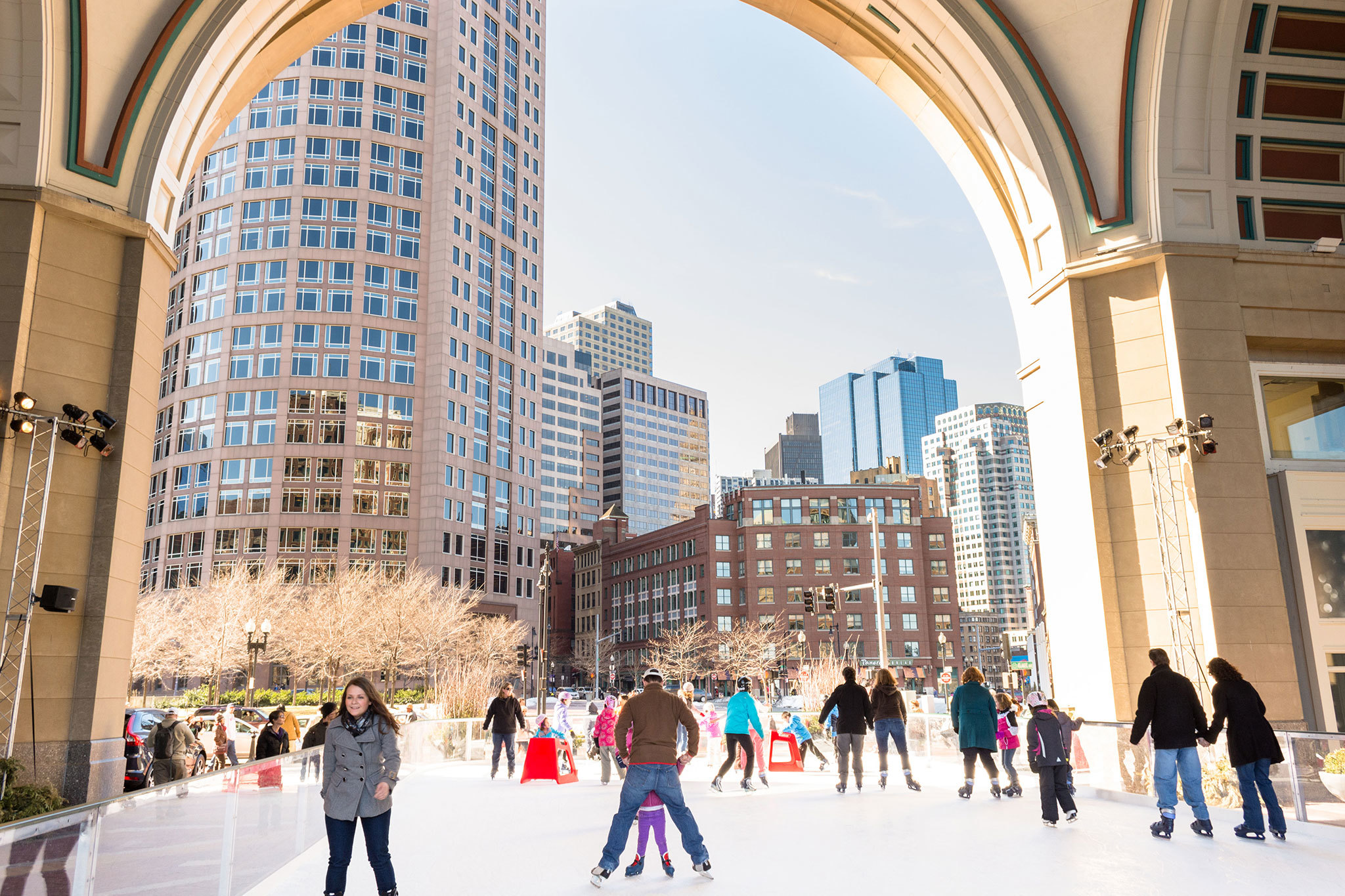 Rotunda Ice Skating Rink beneath Boston Harbor Hotel (©MOTT)
Take in spectacular views of Boston Harbor and the waterfront stretching from the Seaport all the way to Charlestown while spinning triple Salchows—or trying to—on this rink beneath Boston Harbor Hotel's central archway.
(MORE: Find more winter travel ideas for your next family getaway.)
Ice Skating at Kendall Square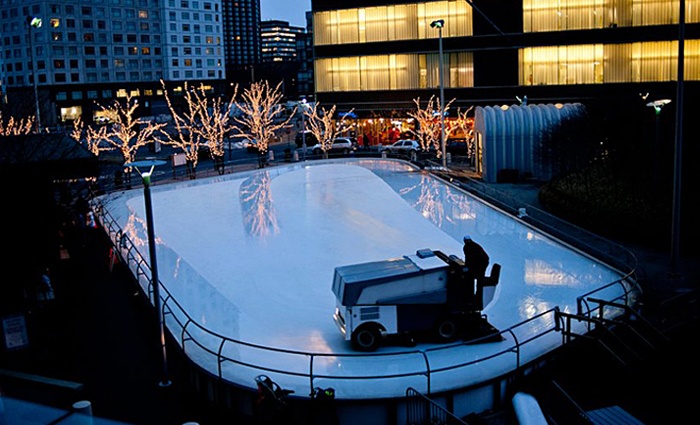 Ice Skating at Kendall Square (©Dan Smith)
Cantabrigians and students from MIT are regular customers at this rink located in the heart of Kendall Square. The vibe is decidedly less Victorian than Boston's other rinks thanks to the shiny surrounding buildings of biotech companies, but the experience is no less charming.
(Author Leigh Harrington is Boston editor for WhereTraveler.com.)
More from WhereTraveler.com: