Boston, Massachusetts
By Diane Geils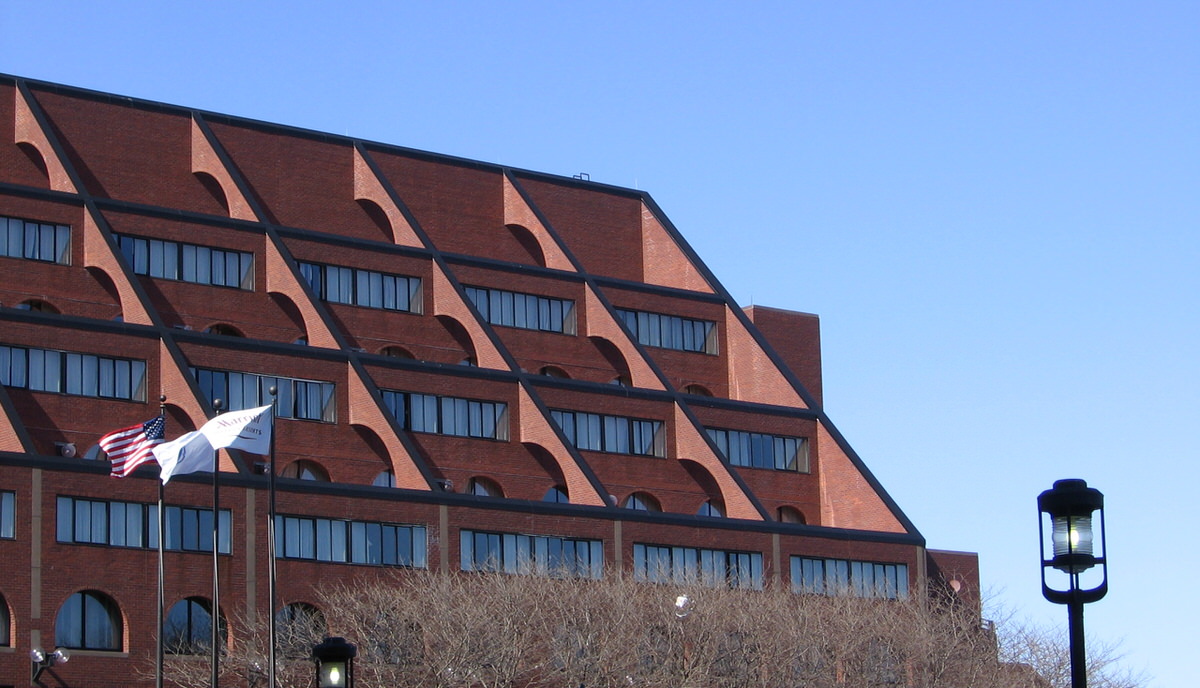 First Impressions: Classy yet comfortable. Friendly, tasteful, and relaxed. Caters equally well to a mixed clientele of couples, business travelers, and families. Our correspondent, Diane Geils, and her family liked what they saw from the moment they stepped into the soaring atrium lobby. ("The architecture and design of the hotel are very nice. You are able to look down from any floor through the atrium to the ground-floor lobby.") But no doubt about it, the hotel's star attraction is its stellar fitness facility. ("The gym and indoor pool area leads out to an awesome outside verandah overlooking all of Boston harbor.")
Location: 296 State Street, on Long Wharf, directly on the harbor within spitting distance of the New England Aquarium. It's a quick two-block walk up State Street to the Faneuil Hall Marketplace (a.k.a. Quincy Market), a bustling enclave filled with myriad restaurants and shops. The hotel is within walking distance of both the Italian North End and downtown Boston. The Geilses found getting around to be a snap. ("Because the hotel is on the wharf, there are taxi cabs constantly driving by to look for passengers. However, the Mass Transit System is so accessible and convenient that we had no need for taxis.") There is both a T (subway) station and a bus stop right outside the hotel.
The Geils family loved being based on the wharf. ("On the night we arrived, the hotel's valet offered to take us over to see the seals in the outdoor tank at the aquarium. We loved being so close to Quincy Market because we could walk around, shop, eat, and soak up the atmosphere. We also enjoyed a ride on a bicycle built for eight that departed from the aquarium. You could take a scenic tour, or request to be dropped off at a local destination for just a tip.")
Rooms: The Mariott's 400 guest rooms are tastefully appointed with traditional furnishings and a warm palette of earthtones. The Geils family stayed in a corner standard room, which was slightly larger than the average standard. ("Plenty of room for a family of five.") The room featured large windows on two sides that looked inland. ("The room with harbor views would definitely be the most desirable.") The room featured two queen beds, an armoire with large TV, a small sitting area with a sofa and one armchair, and a large bathroom with travertine tile and an oversized shower-and-tub unit. The sink area was tucked into an alcove off the main suite, allowing for a more private bathroom when needed.
Each room at this hotel features a small fridge and a coffee maker. There is also cable TV and the option of pay-per-view movies ($5.99-$12.99 each for children's titles).
The Marriott's VIP-level rooms are on the "Concierge Level" floor. Guests in these rooms have access to a semi-private lounge where complimentary food and beverages are served throughout the day.
Just For Kids: When the Geils were getting settled into their room, a tray of milk and cookies arrived for the children. ("My kids were thrilled!") If you need a crib or a cot, the hotel will provide one for free.
There are many ways for a hotel to be family-friendly. Some properties woo families with kids' gifts or fun activities. The Boston Marriott Long Wharf comes through with its money-saving packages. Get ready to pinch yourself. The "Escape! Family Time" package costs exactly the same as the normal room rate but includes free meals for kids 12 and under. (See Price Tag, next page.)
Babysitting: Like most Boston hotels, the Marriott neither provides a babysitting service nor will the staff make arrangements for you. The concierge can, however, recommend outside babysitting agencies that are fully licensed, bonded, and insured. It's then up to you to contact the agencies yourself.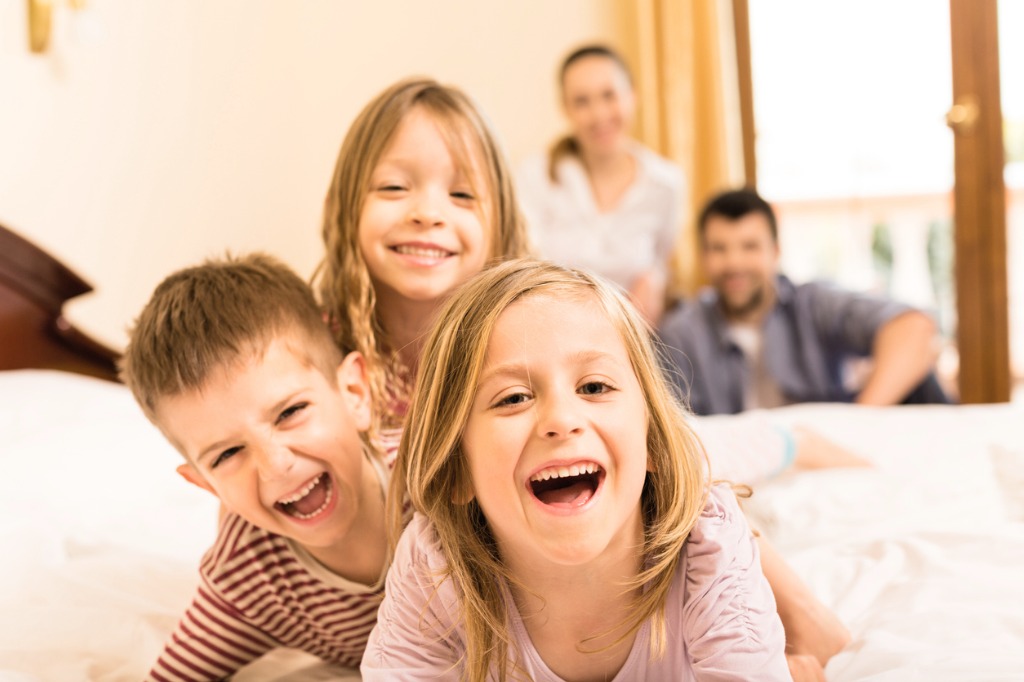 Recreation: This hotel boasts one of the nicest fitness centers in the city, and guests are welcomed free of charge. The facility includes the pool area, a large aerobics room, and a good-sized weights room. A floor-to-ceiling wall of glass separates the pool area from the harbor. Sliding glass doors lead out to a verandah where guests can relax on lounge chairs or sit at tables and grab a bite to eat. ("Very nice! The whole facility is very clean. Plus, there are large, very clean changing rooms with lockers and saunas. There's no need to bring supplies with you, because the changing rooms are equipped with virtually anything you could possibly need, including shampoo, conditioner, body wash, lotions, hairspray, toothpaste, deodorant, hairdryers, cotton balls, Q-tips, razors, and mouthwash dispensers with individual cups. All of this was free of charge!")
The pool is small and triangular in shape, with both steps and ladders for entering and exiting. The depth ranges from three feet to five feet, so parents of small tykes might consider bringing their own swim vests or bubbles from home. There are kickboards available to guests at no charge, as well as thick towels and lounge chairs around the deck. There is a hot tub (minimum age 16) in the pool area.
If your kids absolutely have to sink some quarters into a machine, the hotel has a small arcade room with a half-dozen games.
Service: Excellent housekeeping, speedy front desk personnel, and a friendly concierge desk. The check-in time is 4pm, and check-out is at noon. Late check-out can sometimes be accommodated if the hotel is not at full occupancy. ("Every staff member we encountered was courteous and efficient. Check-in and check-out were a breeze.") Express check-out is available for an extra-quick getaway.
("Everyone at the hotel was friendly. On our day of departure, they even allowed us to keep our car in the garage after checkout until 6pm, which was very nice and allowed us a whole extra day to see the city.")
Where to Eat: The Marriott has one restaurant, and it's a showstopper. If you want something more casual, there are numerous fun eateries at nearby Faneuil Hall Marketplace.
Oceana has a dining room shaped like a ship's bow and a menu that's heavy on seafood and steaks. The setting is plush and the view superb, thanks to floor-to-ceiling windows that overlook the harbor. (Open daily for breakfast, lunch, dinner, as well as for Sunday brunch.)
Concierge's Picks: A quick five- to 10-minute walk will bring you into the historic North End, which is chock-full of great Italian restaurants. The concierge recommends Ristorante Fiore (250 Hanover St.; 371-1176), an atmospheric, multi-story eatery that serves up a wide array of delicious dishes, from elegant pasta creations to spaghetti and pizza. In the summertime, you can dine al fresco on the patio or rooftop deck.
If your crowd prefers a wider choice of menu options, try Joe's American Bar & Grill (100 Atlantic Ave.; 367-8700), a branch of a popular chain that's located right on the water. The menu includes burgers, crab cakes, quesadillas, club sandwiches, tasty salads, steaks, pasta, and much more.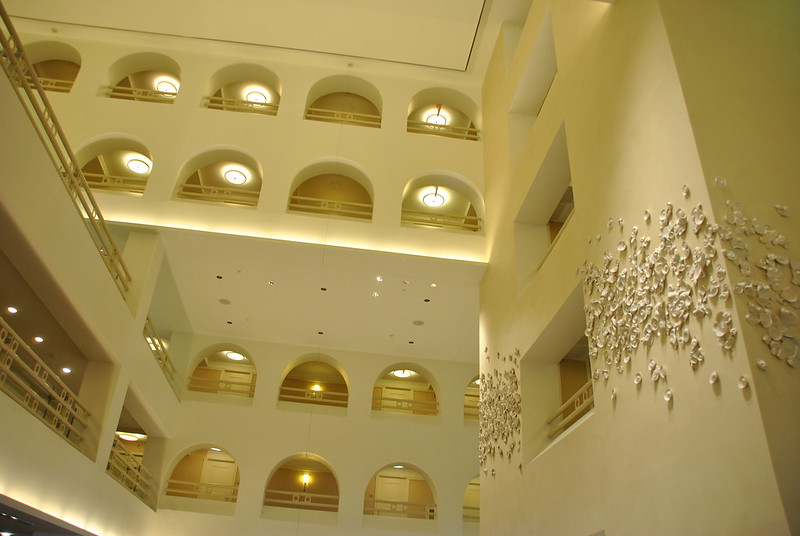 Price Tag: Staying at this hotel will set you back big bucks if you travel during peak periods, but prices are quite affordable during the off-season. For a standard room with two queen-size beds, rack rates range between $169 and $549, depending on time of year and whether you visit midweek or on a weekend.
To lower your sightseeing costs, ask the concierge for discount coupons for local attractions and tour buses.
Additional Costs: You're in Boston, which translates to parking fees and hotel taxes. Figure on paying a minimum of $40/night in extra charges. Double that if you bring your car.
$40/night for valet parking. The charge is automatically billed to your room when you check your car.
Dining: 5% meal tax. For parties of six or more people, add in 18% service charge. Otherwise, tipping is discretionary.
Room service: 5% meal tax, plus 20% service charge, plus $3 delivery charge.
5.7% Massachusetts state hotel tax.
4% City tax.
2.75% City convention center tax.
Insider Tips:
For a tremendous view, ask for a room on an upper floor facing the harbor.
If you will have special needs, such as a babysitter or a dinner reservation at a specific restaurants, contact the concierge prior to your trip.