Kid-friendly destinations for spring break.
By Holly Rosen Fink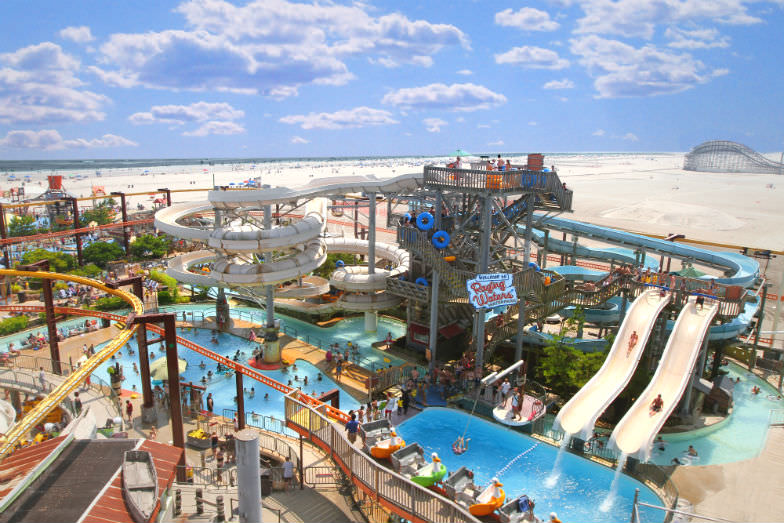 Morey's Piers Raging Waters Waterpark (Courtesy Morey's Piers)
If you're looking for a destination in the Northeast to take your family to this spring, you have many options. Whether you're interested in outdoor activities, theme parks, cooking classes, kayaking, or an-inclusive resort, there are many adventures to be had in this diverse and beautiful part of the United States. Here are five family-friendly spring destinations in the Northeast to consider this year:
Morey's Pier, New Jersey
Two full days of old-fashioned rides offering repeated thrills, over and over and over again – what kid wouldn't love that? Morey's Piers & Beachfront Waterparks has over 100 rides and family-friendly attractions and includes three amusement piers and two beachfront water parks. A $3 tramcar ride connects everything. Between the three piers you'll find touristy shops, tattoo parlors, arcades and a smorgasbord of junk food joints (everything from pizza to french fries to ice-cream and more).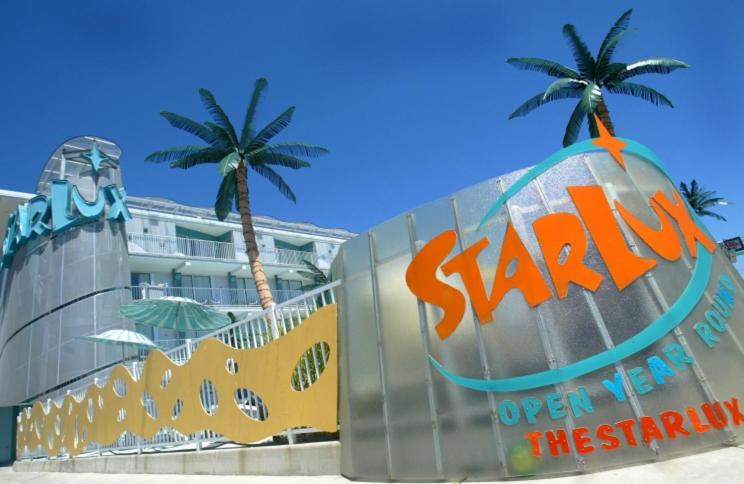 Starlux Boutique Hotel (Courtesy booking.com)
The Starlux Boutique Hotel is a clean and kid-friendly option. It's also within walking distance to restaurants, beach and the famous Boardwalk. It's part of the official 2-mile Doo Wop strip of 50 retro hotels and motels in Wildwood. You can book rooms/suites or Airstreams, mini trailers, all equipped with a mini-fridge, microwave, coffee maker, cable TV, free Wi-Fi and a lava lamp.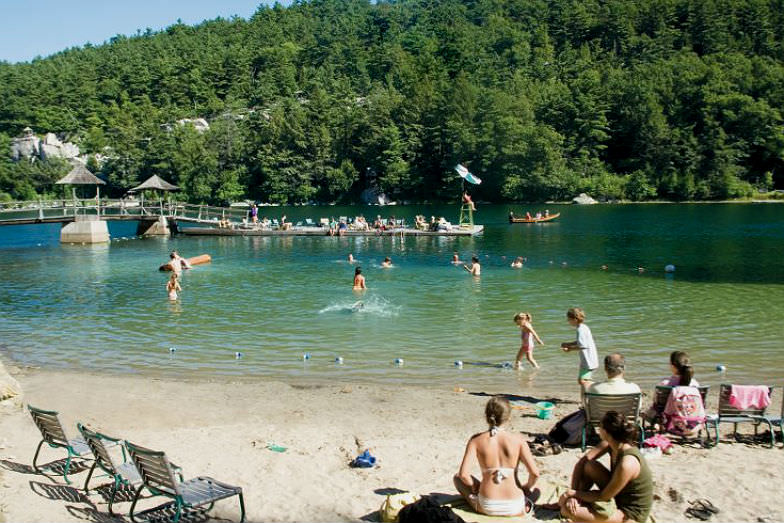 Family beach at Mohonk Mountain House (Courtesy Mohonk Mountain House)
The Hudson Valley is glorious in the springtime, when the trees and flowers are blooming. There are walks to take, villages to stroll through and mountains to hike down beautiful trails.
Mohonk Mountain House in New Paltz is a kid-friendly, all-inclusive resort in the mountains. Families have an immense amount of activities to choose from: from hiking around the Eagle Cliff, boating in the Mohonk Preserve, swimming in the indoor heated pool (with music for underwater swim), riding a horse and carriage (at extra cost), playing in the game room and enjoying afternoon tea. There's also a kid's club for kids from 2-12 years old.
If you're looking for a bit of rest combined with a dose of culture and life and a different kind of family vacation, head to Beacon – a town sprinkled with art, culture, Victorian architecture, good food, boutique shopping and the outdoors. You can take a stroll on the waterfront, explore modern art galleries and the Dia Art Museum of Modern Art, hike up a mountain, and enjoy buskers playing live music on the street or shop on Main Street. Plan to stay the night at Roundhouse at Beacon Falls. This family-friendly hotel is an old gun factory housed in a series of 19th and 20th century red brick industrial buildings. It hosts 14 chic hotel rooms, two restaurants – one inside, one outside – both facing the waterfalls, a yoga studio and spa.
Vermont
Vermont is an ideal destination in the springtime. From berry picking to hiking down majestic trails, canoeing or kayaking on a lake, you'll have your share of options.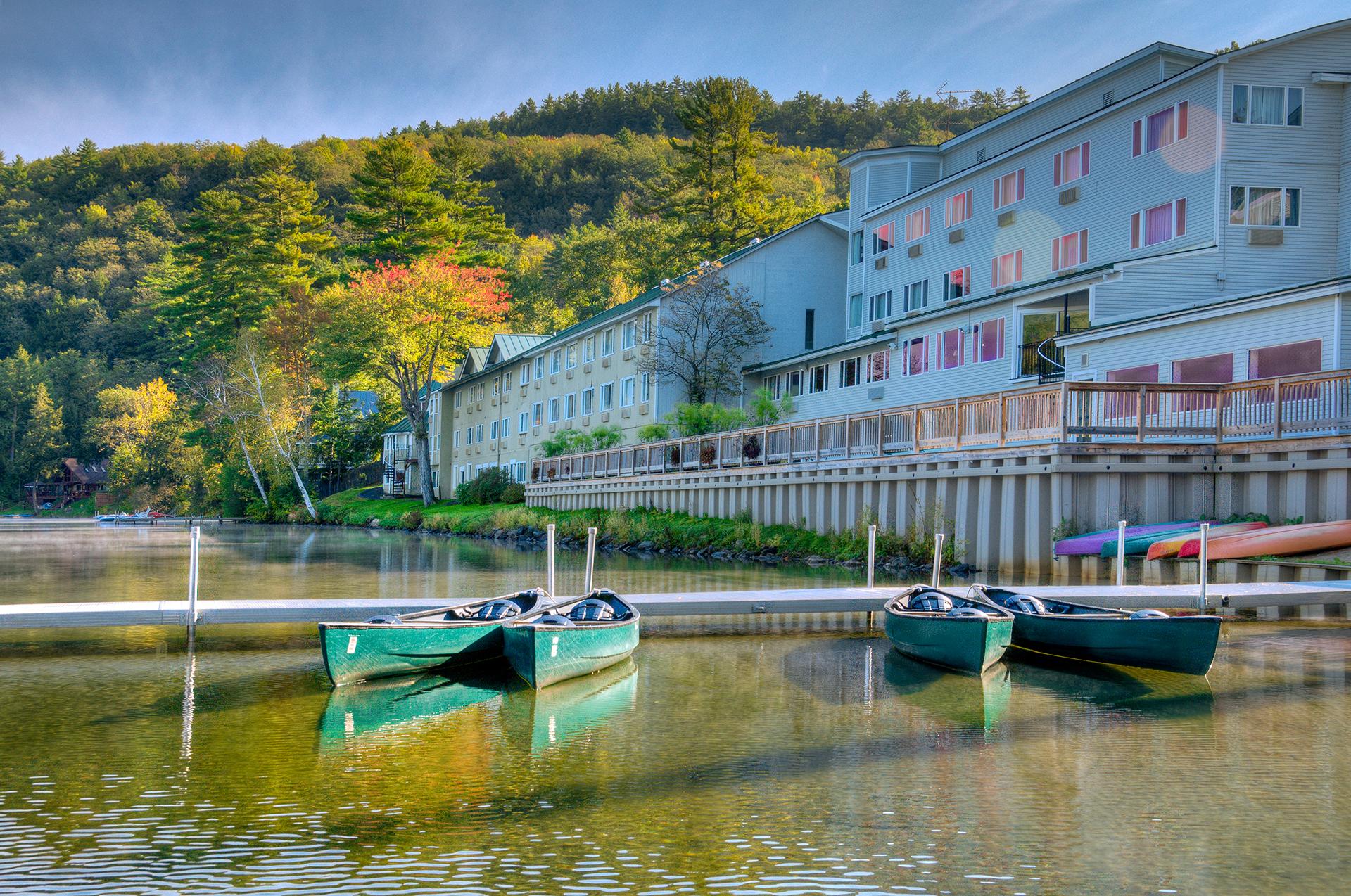 Lake Morey (Courtesy Lake Morey Resort)
Lake Morey Resort sits on a tranquil, beautiful lake, has excellent service and a great appeal to families with adults and children of all ages. It's rustic yet elegant at the same time and offers a bit of old time family resort fun that you can't find in many places any longer. From kayaking to paddle boarding to berry picking in nearby orchards, there is something for everyone in the clan and no one will be disappointed.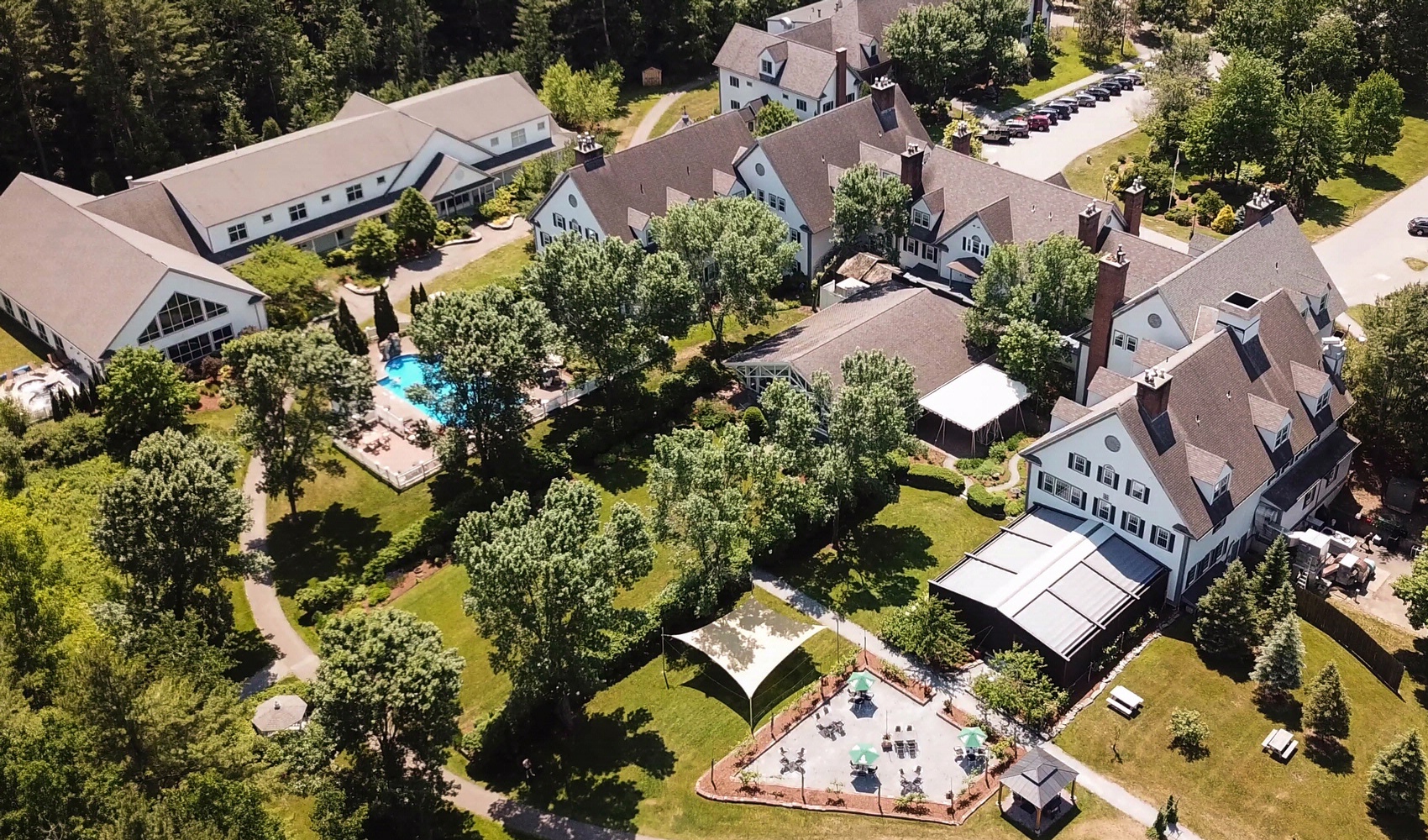 Essex Culinary Resort & Spa (Courtesy Essex Culinary Resort & Spa)
If you're looking for a unique family trip in the northeast this season, head to Vermont's Essex Culinary Resort & Spa. The resort offers a plethora of activity choices for adults and children alike, from cooking classes to swimming (there are outdoor and indoor pools with Jacuzzis), bicycles and basketball to Frisbee, a life-sized checkerboard and tennis. Off-site activities include horseback riding, boating and hot-air ballooning.
Philadelphia, PA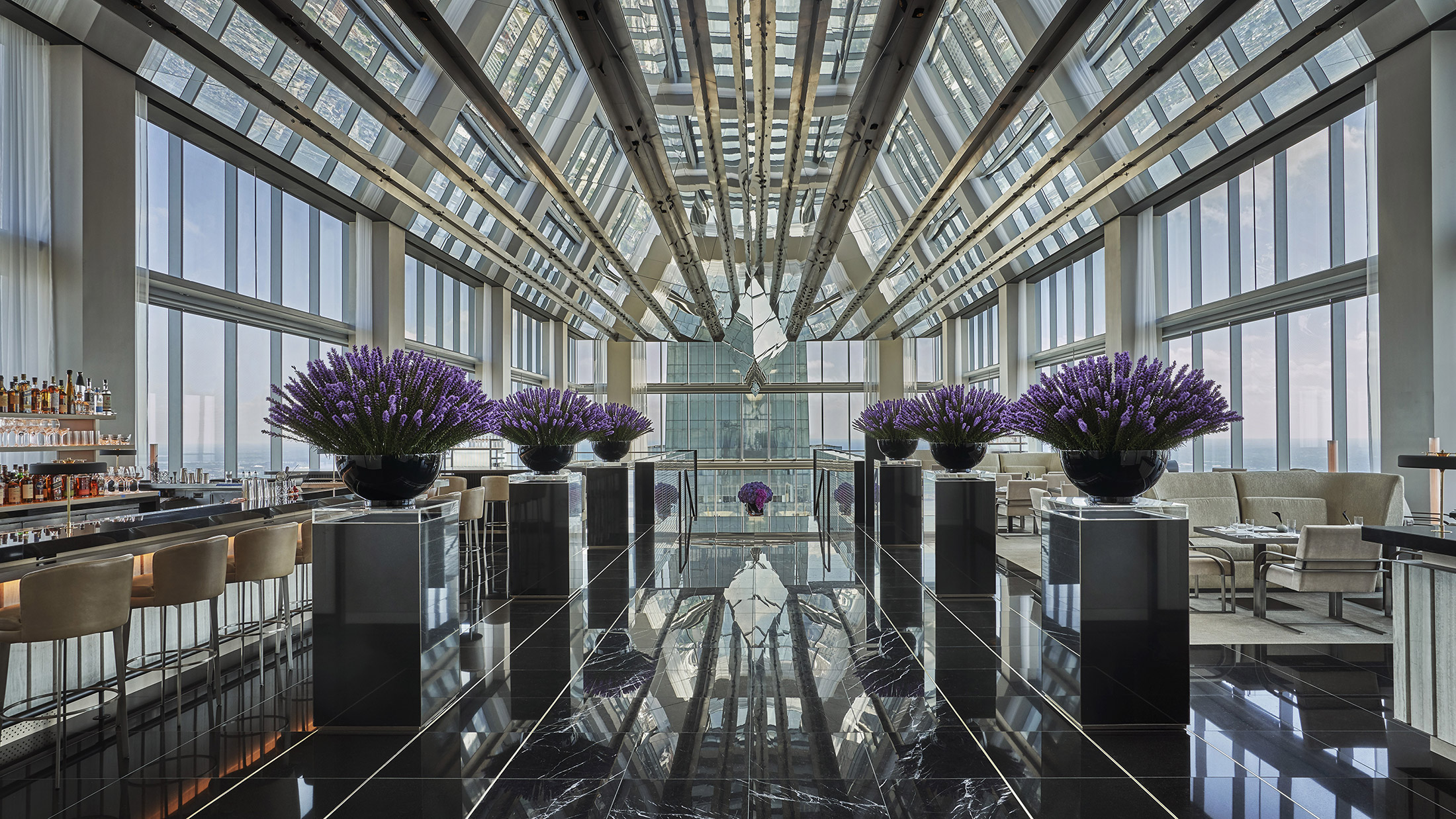 Four Seasons Hotel Philadelphia at Comcast Center (Courtesy visitphilly.com)
Philly is a simple weekend trip any time of the year and spring is no exception. There is so much to do within the city limits, and it's an extremely stroller-friendly, walkable town. Everything is accessible and it's relatively inexpensive for a family vacation.
When it comes to a family hotel, you really can't beat staying at Four Seasons Hotel Philadelphia. Kids are indulged as soon as they enter the establishment. They get afternoon and bedtime snacks. They even offer pint-sized robes for little tykes. The rooms were made with comfort in mind and extremely spacious for families traveling with children (or pets, which they allow and offer fresh-baked dog biscuits and bottled water served in a silver bowl to).
The Hotel Monaco, a Kimpton Hotel, is a boutique hotel that's knee deep in history and culture and caters to families. The hotel offers so many special touches for kids – from giraffe print bathrobes to walls papered with images of clocks and peacocks to a whimsical color scheme. The beds are big and cozy with Frette sheets, standing in front of a 4-inch flats screen TV housed inside a funky armoire.
(MORE: Find more family-friendly spring break ideas for your spring vacation with the kids.)
Maine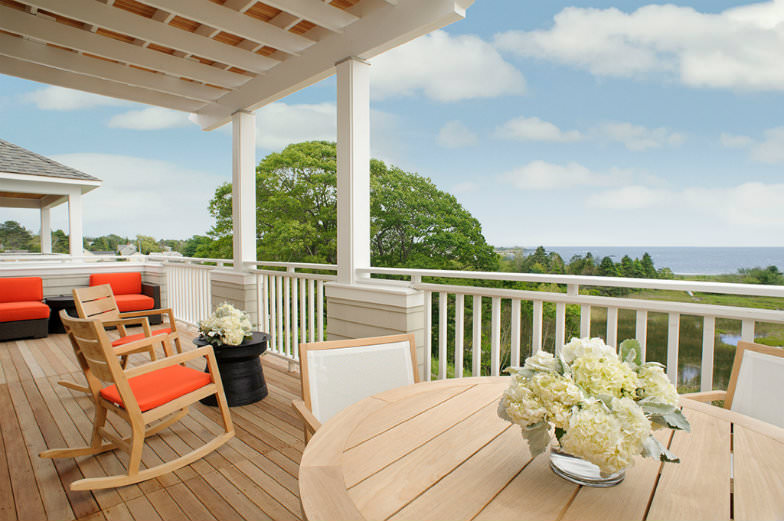 Inn by the Sea in Maine (Courtesy Inn by the Sea)
Maine is full of wonderful family vacation spots. You can visit lighthouses, take strolls on the beach, eat homemade ice-cream in local shops, munch on lobster or hike in national state parks.
Inn By the Sea in Cape Elizabeth offers family-friendly, spacious, modern, sleek suites with views of the ocean, gorgeous food served on the premises, children's activities, a full-service spa and an extremely attentive staff. You will feel right at home as soon as you walk through the door and remain in a zen state until you leave. The hotel is a combination of everything a family looks for – luxury, personalization and sustainability.
Tucked away in a secluded part of this famous seaside town is Lodge on a Cove, a simply sublime and stylish, family-friendly resort. It's also extremely welcoming to families with its spacious rooms spread throughout a property that edges a tidal cove one mile from the center of town as well as its activity offerings.
Holly Rosen Fink of The Culture Mom contributed this to MiniTime.