Aruba with kids
By Michelle Rae Uy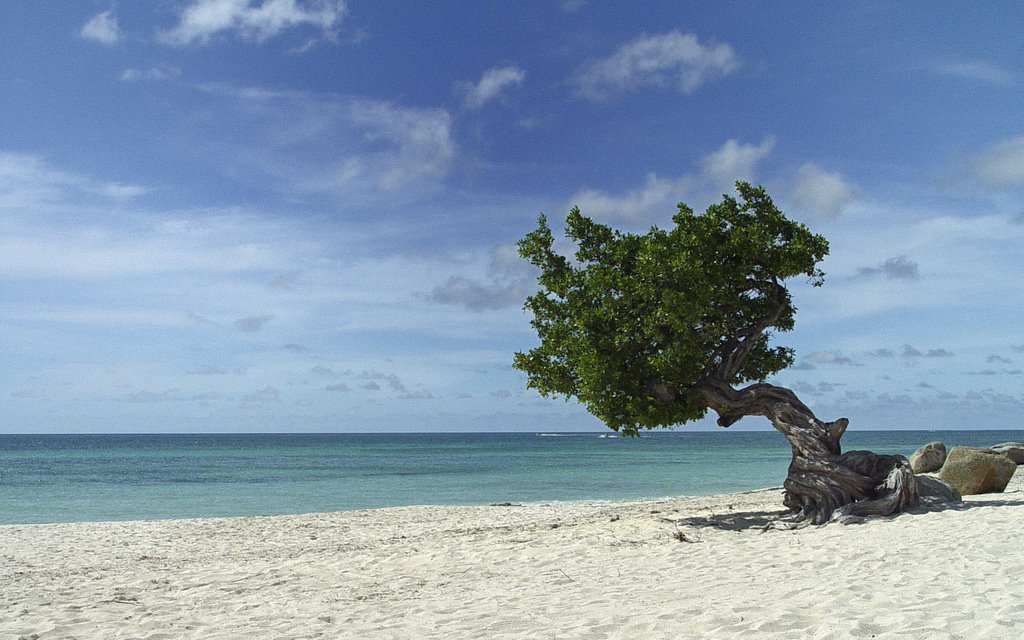 Aruba's Eagle Beach is one of Aruba's best family-friendly attractions. (Flickr: Serge Melki)
Unlike its neighbors in the north, the Dutch Caribbean island of Aruba is known for its dry yet sunny weather and its gentle waves. It's a prime destination, therefore, for families traveling with younger kids. It has a trove of kid-friendly sights too, attractions that not only welcome adults but also show kids a fun-tastic time. Here are five of the best ones.
(MORE: Best Snorkeling Spots in Caribbean for Families)
Eagle Beach
It's one of Aruba's best beaches, a low-key spot located northwest of the capital. Pristine, blue waters gently lapping against gloriously white sand await families with kids here, as do the occasional fofoti trees and palapas that offer shade and perfect photo opportunities. The beach is a turtle nesting spot as well so families can watch precious hatchlings climb out of their nests and make their way out into the ocean. It's also home to family-friendly hotels such as the Aruba Marriott Resort & Stellaris Casino.
National Archaeological Museum Aruba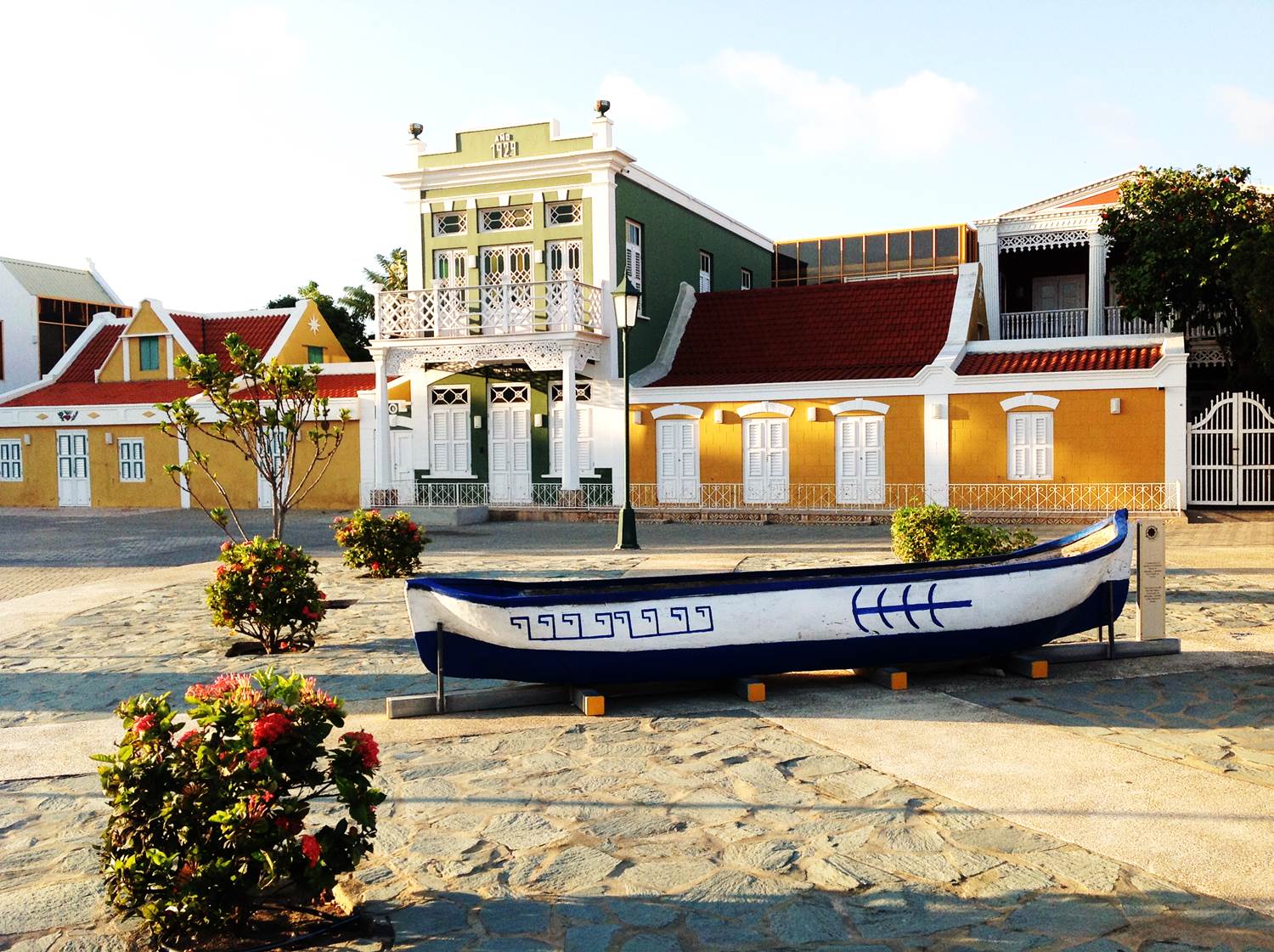 Visit the National Archaeological Museum Aruba for an educational experience. (Photo: visitaruba.com)
Located in Oranjestad, the National Archaeological Museum Aruba is one of Aruba's best attractions. More importantly, it's family-friendly and provides the perfect learning opportunity for the kids. The renovated museum is home to a large collection of Amerindian/Arawak artifacts dating all the way back to 2500 BCE—showcasing over 5000 years of Amerindian culture, as well as some colonial era exhibits and several interactive ones that the kids will appreciate. While there, take time to appreciate the green and yellow historic home it's housed in.
Arikok National Park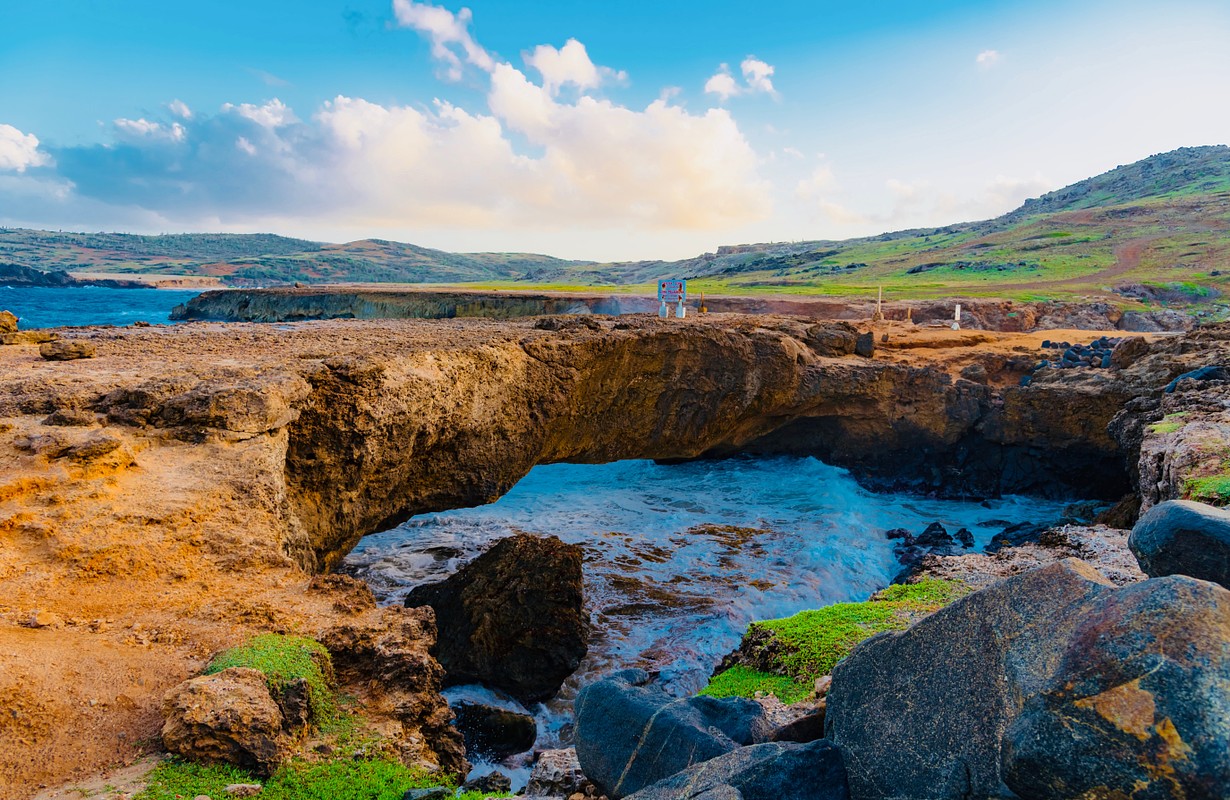 Visit Aruba's desert land, Arikok National Park. (Photo: DiegoMariottini)
National parks offer a diverse number of activities for visiting families, making them a fantastic place to spend a day in. Aruba's Arikok National Park is no different. With its desert-like landscape, the park is home to sand dunes, caves, hiking trails, and different types of flora and fauna. Keep an eye out for the divi-divi trees and the hubadas as well as the Aruban rattlesnakes and the wild donkeys, and make sure to visit the Fontein cave for its rock drawings by the Caquetio Indians that are centuries old.
Baby Beach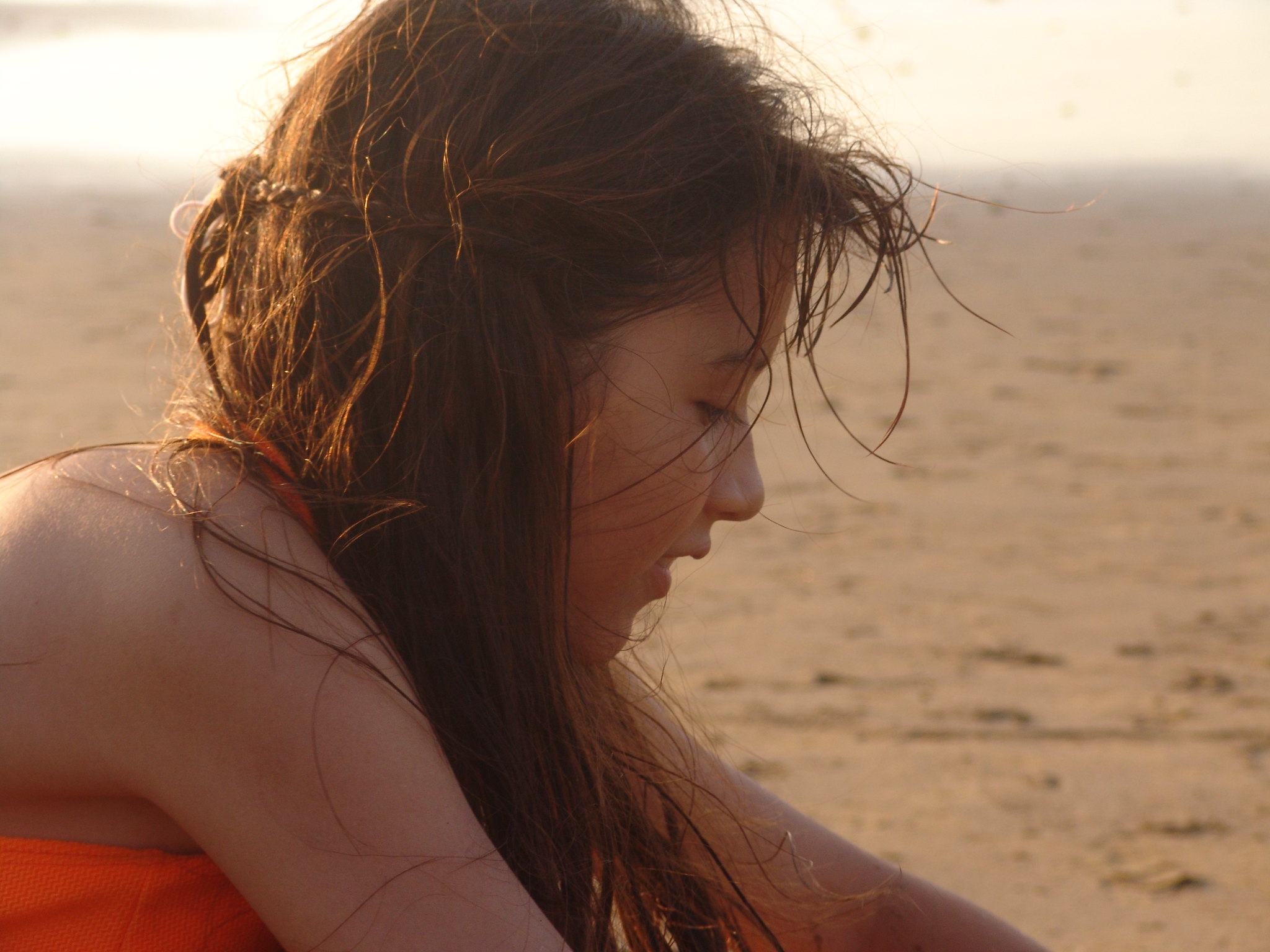 Baby Beach is perfect for families with younger kids. (Flickr: Ian Mackenzie)
Nestled in the island's southernmost lagoon, Baby Beach is another one of Aruba's top beaches thanks to its super calm and super shallow waters. With still waters only about 5-feet deep that extends farther than usual, it's the best beach on the island for families with younger kids. It offers great snorkeling opportunities for all ages too; the inexperienced and young ones can stay within the lagoon while the more experienced ones can head out closer to where it opens out to the Caribbean. A refreshment stand is found on site, as are palapas and beach gear rentals.
(MORE: Best Things to Do in Cabo with Kids)
Butterfly Farm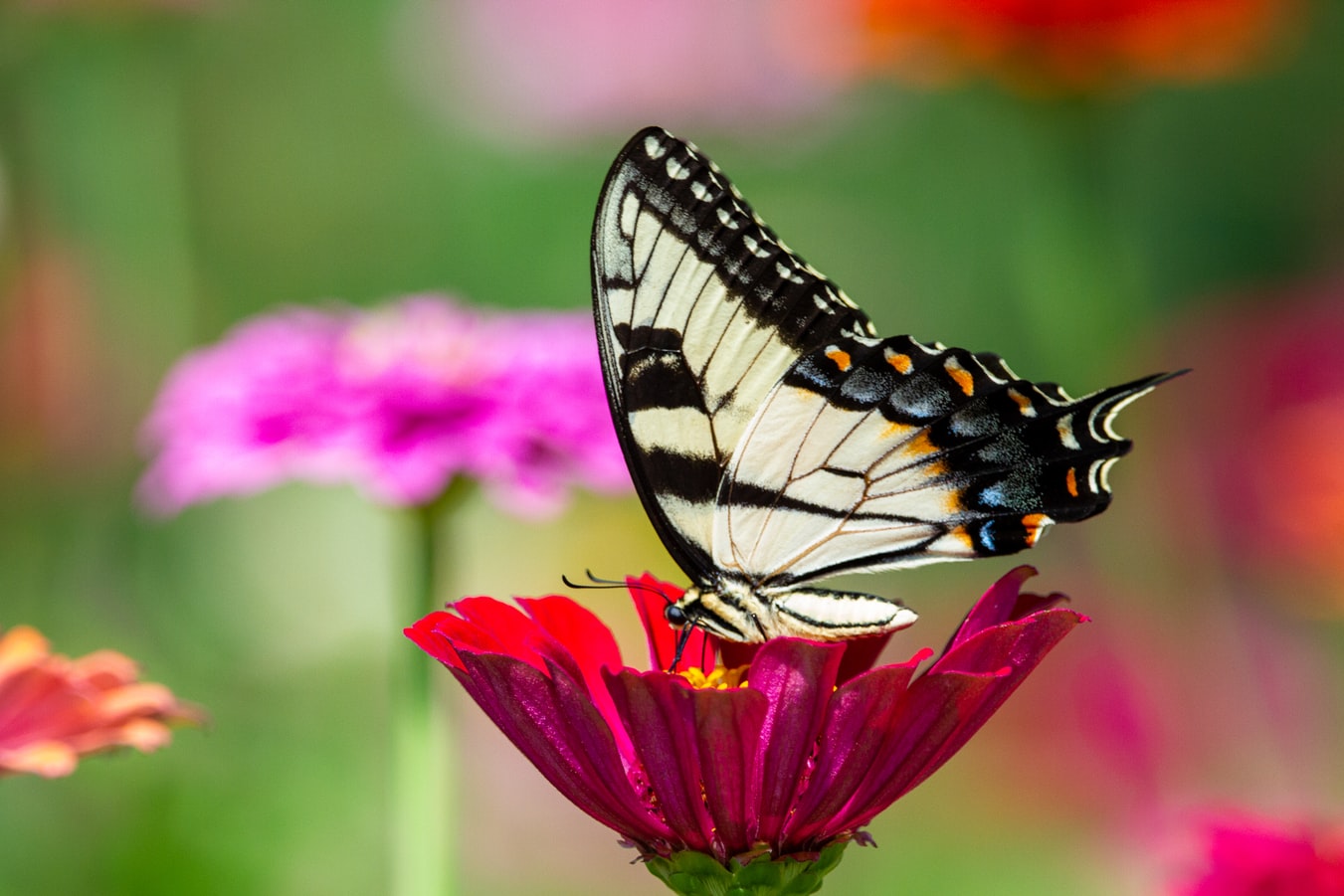 See and touch the hundreds of butterflies at the Butterfly Farm. (Photo: Joshua J. Cotten)
Bug and animal lovers in the family will enjoy a visit at Aruba's Butterfly Farm, where visitors can have a truly magical experience. Open every day from 8:30 am, this kid-friendly attraction in the northern part of Oranjestad is one to hundreds of butterflies of different species, from Blue Clippers and the Scarlet Swallowtail to other exotic species from all over the world. Visit in the morning when the butterflies are more active and some are emerging from their chrysalis, and take the 20-minute guided tour to learn more about these fascinating creatures before exploring the sanctuary by yourselves.
Michelle Rae Uy contributed this to MiniTime. She is a travel writer based in Los Angeles and MiniTime's Head of Content, who spends her free time on adventures and film photography.