Mexico with kids
By Michelle Rae Uy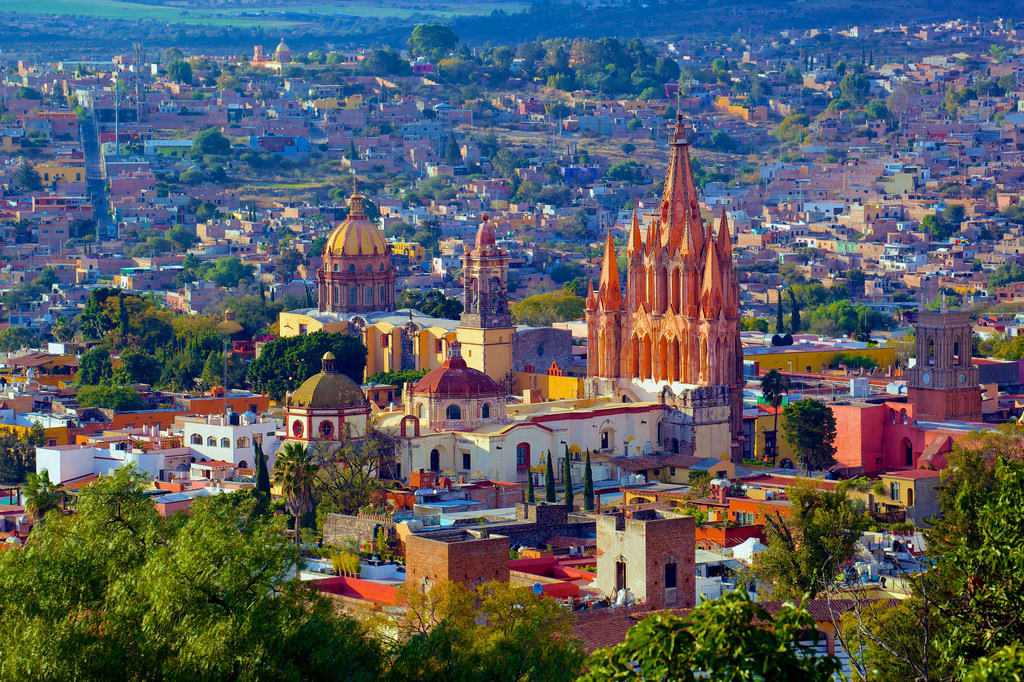 San Miguel de Allende (Flickr: Jiuguang Wang)
Mexico often elicits thoughts of over-crowded resort meccas like Cancun and Cabo. However, the country offers much more for travelers, and there are quite a few other destinations that are more ideal for those traveling with families. In fact, for those looking for family-friendly vacations, a smaller, more idyllic setting may be the better choice.
Up in the mountains or on the beach, picturesque towns are easy to find, whether one is looking for colonial architecture, activities for young adventurers or gastronomical treats. Here are a handful of must-see picture perfect towns to consider:
(MORE: Costa Rica's Best Spots for Families Looking for Adventure)
San Miguel De Allende
A couple hours north of Mexico City, nestled in the Bajio Mountains, San Miguel De Allende offers a chance to travel back in time. San Miguel was founded in the 16th century and, having been declared a national monument 90 years ago, has been largely unchanged since then. Whether you're won over by the colorful facades, the multitudes of art galleries or museums (including some very kid-friendly options), or the relaxed way of life, this is a multi-faceted town is ripe for a family vacation. You can also visit thermal pools outside of town as well as indulge in such activities as horseback riding and hot air balloon rides.
Guanajuato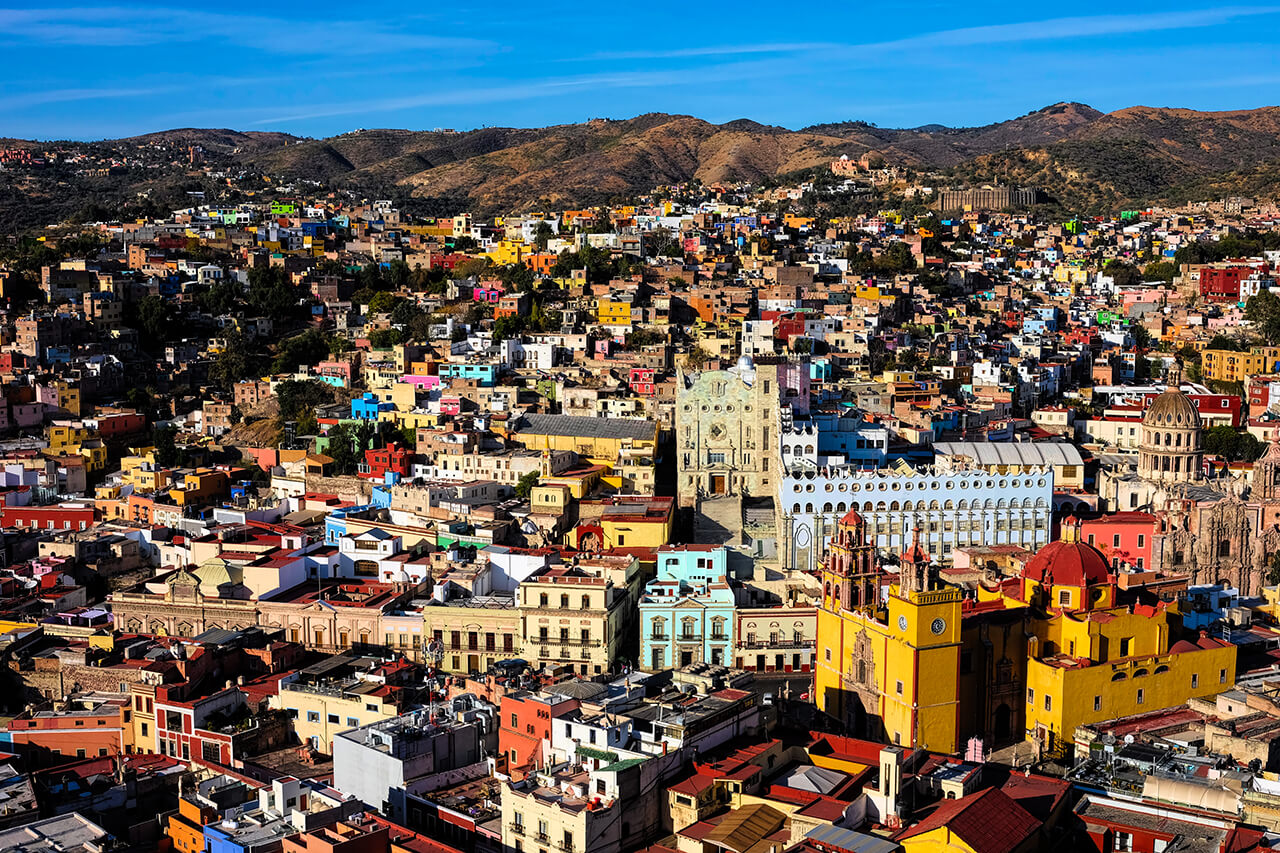 Guanajuato from the El Pipila monument (Flickr: Jiuguang Wang)
Known as the "Place of Frogs" locally, Guanjuato is a great off the beaten path destination for a great cultural adventure. Guanjuato is an hour away from San Miguel De Allende and, like San Miguel, is a UNESCO site. Visit El Pipila, a large historical statue on top of San Miguel Hill and, while up there, take in panoramic views of the town. Go visit the silver mines and take in its history. Between wandering alleys, taking in sights like the Greco-Roman Teatro Juarez, or driving an ATV, there's something for everyone.
Todos Santos
Todos Santos, not too far away from Cabo, near the base of the Baja peninsula, exudes a quiet charm. A Spanish mission anchors the center of town. A couple hundred years old, this sleepy town may be more defined by its natural beauty than any architectural style. Sandwiched between beaches and backed by mountains, there's an abundance of choice. With this abundance come quite a few activities. Everything from hiking and horseback riding to fishing, surfing and other water activities are available. Eco adventures like snorkeling, whale watching and volunteering to protect sea turtles are perfect for family-friendly outings. Once you're done, know that Baja California and, by extension, Todos Santos, is the perfect place to indulge in fish tacos.
Sayulita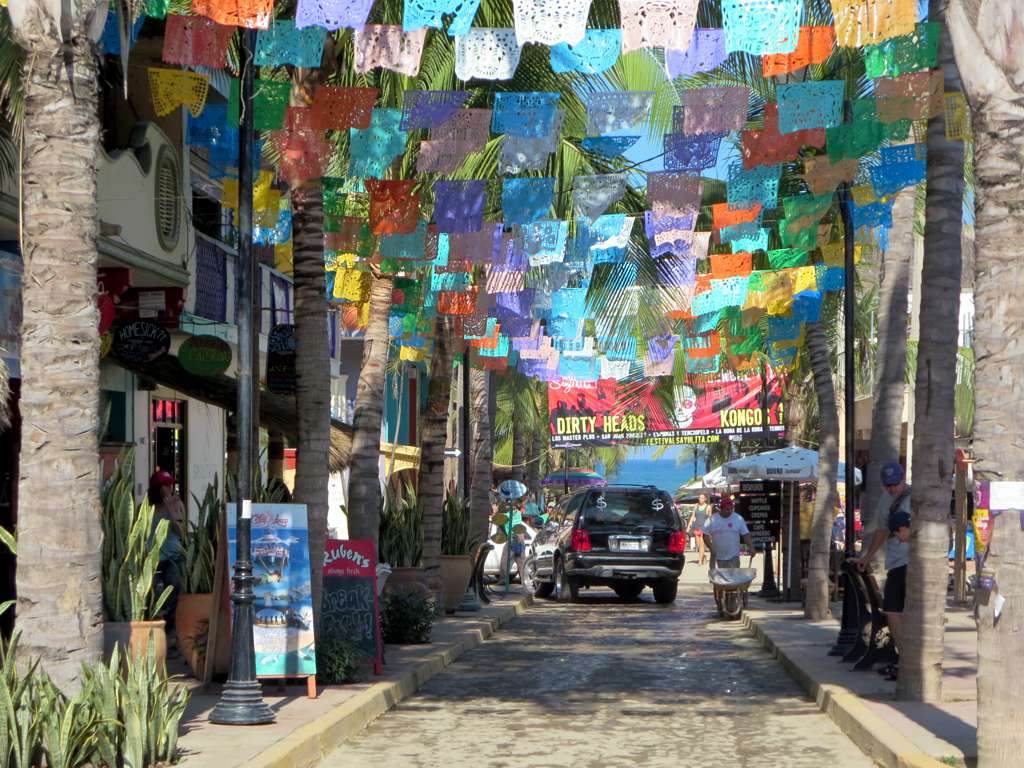 Calle Delfines, the main drag in Sayulita, Mexico (Flickr: David Stanley)
Kid-friendly Sayulita sits on the Pacific Ocean just a short ride through the jungle north of Puerto Vallarta. Quaint and brightly colored, this town is the ultimate destination in tranquility. Take a yoga class, go whale watching or paddleboarding. Or spend your days whiling away on the beach eating fish tacos or paletas. Either way, there will be something for everyone in the family. Sayulita also has plenty of jungle to explore and is a great place for people to learn surfing, great for smaller ones interested in learning.
(MORE: Best Things to Do in Belize with the Kids)
Bacalar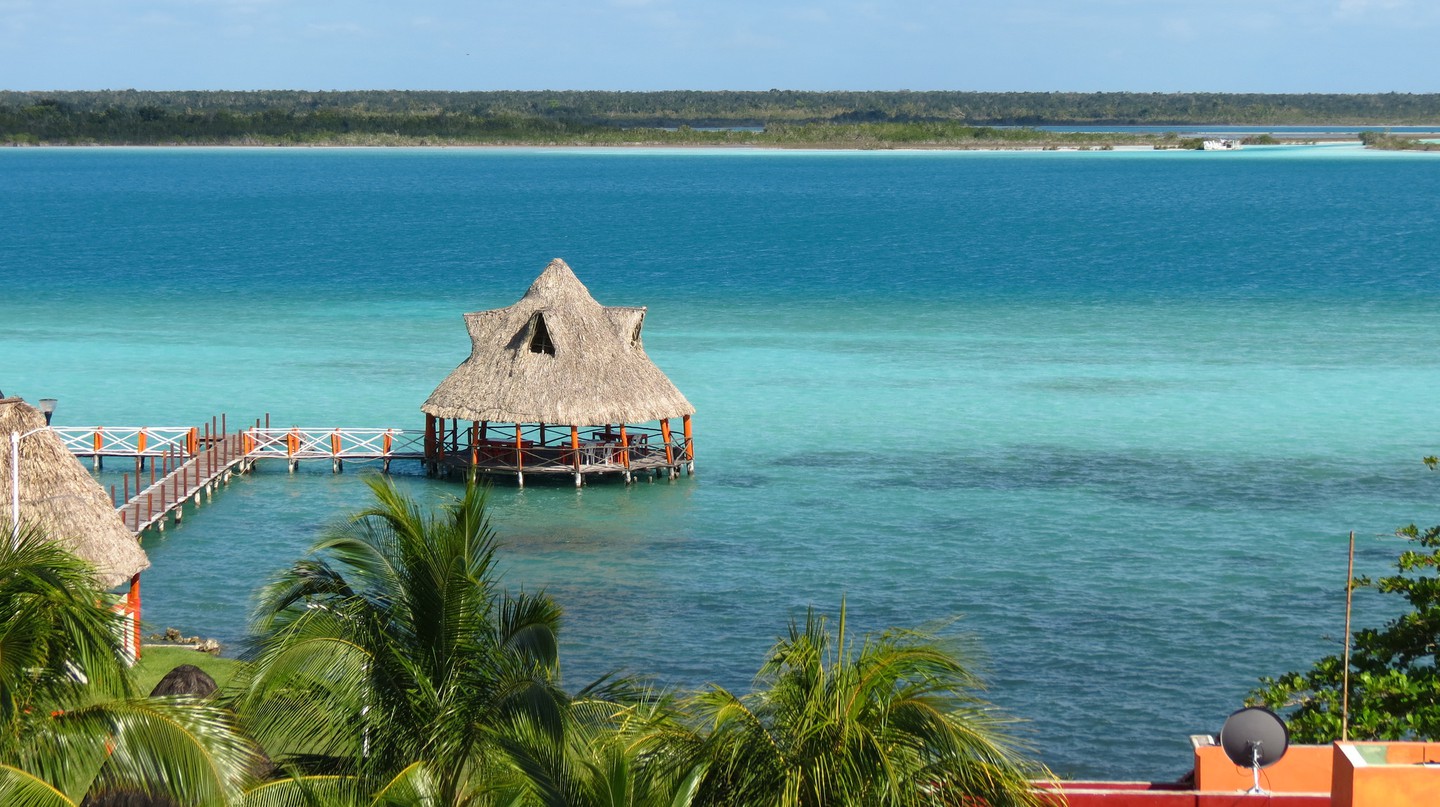 Bacalar, Mexico (Flickr: Lara Danielle)
Designated a "Pueblo Mágico" in 2006, this Mayan town dates back to pre-Colombian times. Sitting on some of the bluest waters in Lake Bacalar on the Yucatan Peninsula, a vacation here will find the whole family spending more time in the water than out. You can also visit cenotes and explore the lake on kayak or through the surrounding jungle. Check out the fortress in the center of town, and make sure to check out the less trafficked Mayan ruins such as Chacchoben nearby.
James Holland of Another Spur on the Road contributed this to MiniTime.