Best things to do in NYC with kids
By Jessica Lohan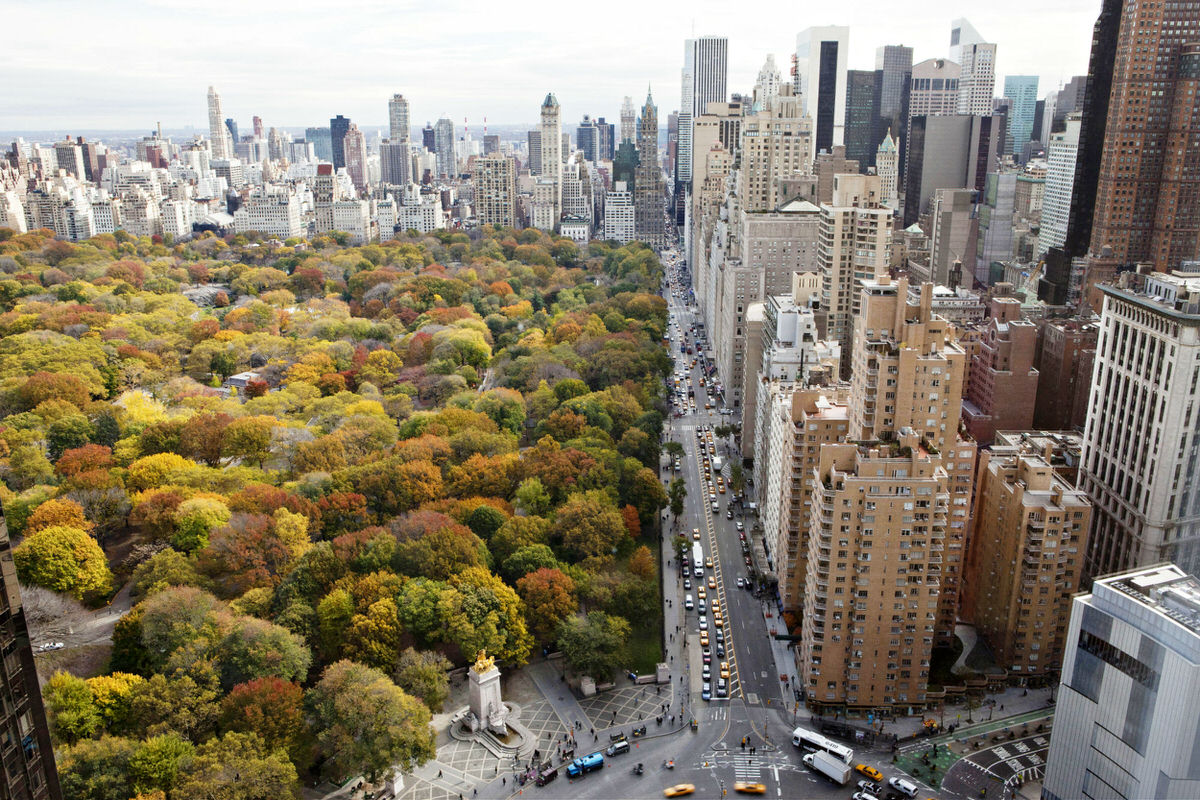 Central Park view from the Mandarin Hotel (Courtesy Marley White courtesy NYC & Company)
Planning on taking a bite of the Big Apple this summer? Family vacations to NYC should include excursions beyond the Manhattan borough to the outer boroughs easily reached by car or one of the many mass transit offerings.
Here are some of the best kid-friendly things to do with kids – from Brooklyn to Queens to Bronx – to complete an unforgettable visit in New York City with the kids.
Brooklyn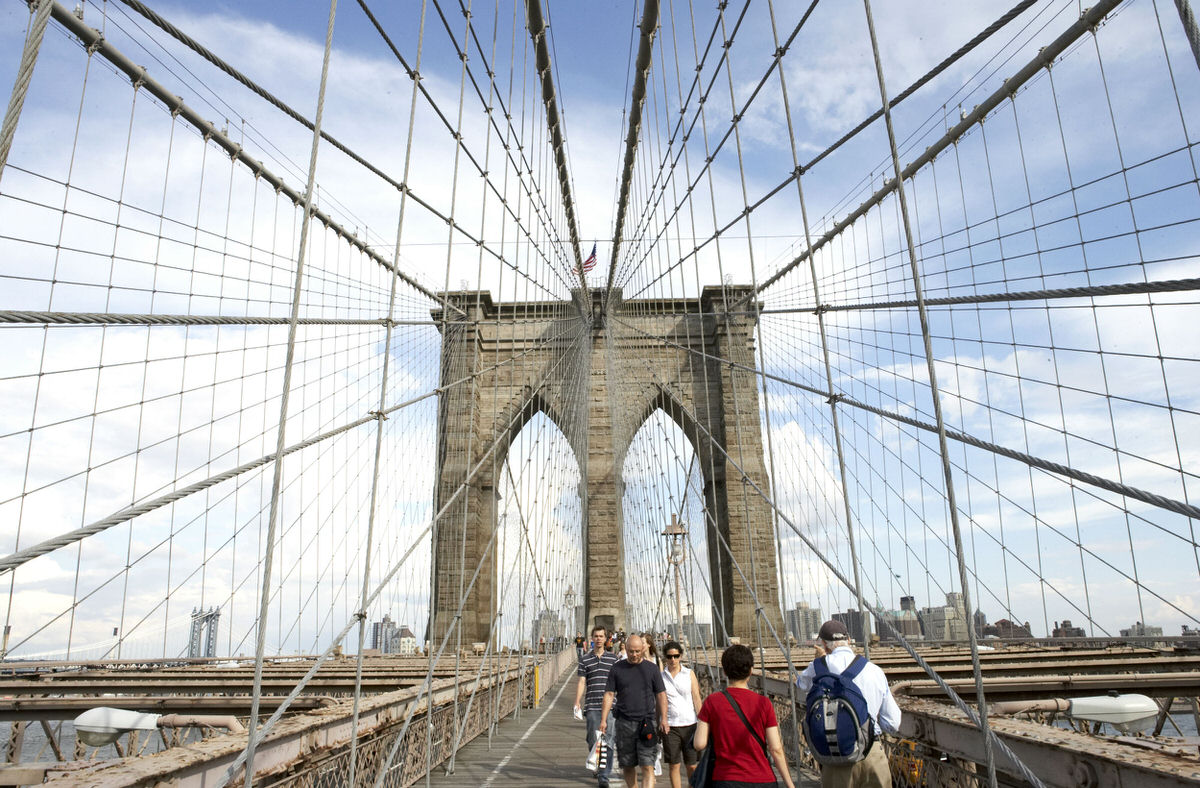 Brooklyn Bridge (Courtesy Alex Lopez courtesy NYC & Company)
To begin your borough tour, take a leisurely stroll across the Brooklyn Bridge. This slightly over one mile walk will be the start of your expedition, and once across you will be minutes from DUMBO. Brooklyn Bridge Park, located in the artsy Brooklyn neighborhood of DUMBO (Down Under the Manhattan Bridge Overpass), includes two kid-friendly playgrounds. Kids will have fun sliding and swinging while enjoying world class views of NYC and the Brooklyn Bridge.
Jane's Carousel is a beautiful, historic family attraction with elegant horses and a waterfront view, located in Brooklyn Bridge Park.
Discover your sweet spot at the Brooklyn Ice Cream Factory located on the Fulton Ferry Pier (opened seasonally). Children will enjoy their ice cream cone while watching the ferries cross the mighty river.
Rest for the evening at the New York Marriott at the Brooklyn Bridge. This hotel, recommended for the location and convenience of the Brooklyn Heights neighborhood, is kid-friendly with its many great amenities.
While in Brooklyn Heights, head over to the family-friendly New York Transit Museum. The little ones will be wowed climbing into an authentic city bus or sitting aboard a subway car. This kid-friendly, hands-on museum has a spot to play for every age. A trip to Brooklyn would not be complete without a Grimaldi's brick oven pizza.
Queens
New York Hall of Science (Credit Julienne Schaer courtesy NYC & Company)
Travel to the Easternmost borough of Queens and dabble in a little science experiment at the New York Hall of Science. This multi-level, kid-friendly interactive experience will allow children to discover bubbles, sounds, motion and even astronomy. A visit to this museum is educational fun.
Located directly across the park is Citi Field – Home of the New York Mets. Citi Field offers a world class baseball experience (April – Sept) and has an exceptional family-friendly Fan Fest packed with fun, including the running of bases. Stop by one of the many concession stands with many choices sure to be favorable with the kids. The Shake Shack is a must for a delicious burger and shake.
Queens also offers many nearby airport hotel options, which are convenient and family-friendly including the Sheraton LaGuardia East Hotel, steps from the subway as well as minutes from Flushing Meadows-Corona Park.
(MORE: Four Affordable Family-Friendly Hotels in NYC)
Bronx
Bronx Zoo (Credit Jen Davis courtesy NYC & Company)
Accessible by Metro North, subway or parkway, the animals await in the 265-acre Bronx Zoo, a landmark zoo with over 6,000 animals including polar bears, seals, giraffes, lions, elephants and more. Enjoy the Wild Asia monorail and stop over for a visit with the camels who will offer you a ride. Don't forget to stop by the kid-friendly children's zoo and feed the animals. To feed your little animal, stop by one of the many cafés located within the zoo.
Visit New York's most recognizable team along the river – the New York Yankees. The iconic Yankee Stadium on River Ave provides kids with the legacy and history of baseball's legends. Walking through Monument Park and the New York Yankees Museum allows for your children to be transported back into history. Line up for Don Larsen's perfect game or crouch down in Yogi Berra's stance to catch the fastball. Children will leave the stadium with a sense of reverence for some of baseball's greats in pinstripes.
Hop on the #4 train to the Bowling Green/Battery Park station and, for an up-close view of Lady Liberty and Ellis Island, take a leisurely ride along the Hudson River on the Staten Island Ferry. This free, relaxing ride is approximately 25 minutes each way, providing unimaginable views of the skyline and the very bridges you crossed on your 5 borough tour. Circle through to Staten Island and the return trip back to lower Manhattan.
Jessica Lohan contributed this to MiniTime. When she's not researching her next road trip and writing travel stories for MiniTime, Jessica may be found photographing her memories, reading, baking cookies, and cheering on her favorite teams with her family.