Animal adventures go spooktacular
By Katrina Brown Hunt on Sep 24, 2014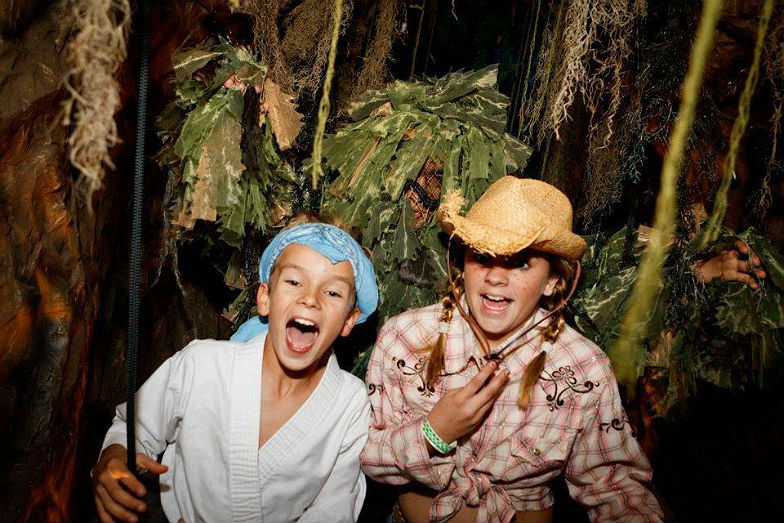 Kids at ZooBoo at Lowry Park Zoo (Lowry Park Zoo)
When your kids love dressing up and trick-or-treating but they're still too young for zombies and gorey sights, consider planning a trip to the zoo this fall. At scores of zoos across the country, the focus is on fun instead of fright. Here's how they celebrate Halloween where the wild things are:
ZooBoo (Lowry Park Zoo, Tampa, FL)
When: September 26-27 (Shriek Peek Preview Weekend), October 3-4, 10-12, 17-19, 23-26 & 30 – November 1. Opens nightly at 7 p.m.
What to expect: This "family-friendly fright zone" offers up darkened haunted houses, spooky trails, and things that go bump in the night. The littlest trick-or-treaters can look forward to free, unlimited zoo rides all evening, including a kid's roller coaster, mini train, and carousel. This year, little ones can also check out the Boogie Monster Bounce House and amusement park-style games with a scary twist, while older kids can explore a creepy Egyptian tomb. Best for: 6 to 12.
Tickets: $18/ages 12 & up, $14/ages 3 – 11, FREE/children under 3.
Boo at the Zoo (Little Rock Zoo, Little Rock, AR)
When: October 18 & 19 and 24 – November 1. Open from 6 to 9 pm.
What to expect: This year, the Little Rock Zoo is going all out to make Boo at the Zoo a truly theatrical event, with special lighting and eerie fog, ghost stories by the firelight, and a brand new haunted house. Kids and parents can ride the haunted train, get their fortunes read, conquer the hay maze, or take part in a costume contest. Be sure to catch Frankenstein's wedding, where zombies will take lead on the dance floor. Trick-or-treating starts at 6pm when volunteers hand out candy at 14 different stations throughout the zoo. Best for: 3 to 11.
Tickets: $10/person (general admission), $20 all-inclusive armband.
Spooky Sleepover (San Diego Zoo, San Diego, CA)
When: Saturdays, October 18 and 25, 2014. From 4 pm to 9 am.
What to expect: This popular, one-of-a-kind overnight is offered two Saturdays in October. It starts with an arts-and-crafts workshop followed by a private bus tour to a campsite for dinner, while families learn how animals adapt to their environment through their "creepy body parts." Later, there's an up-close visit from some animal ambassadors, trick-or-treating in the Children's Zoo, s'more roasts, and a costume parade. After a morning breakfast there will be more animal encounters, and kids can watch the elephants enjoy eating a pumpkin breakfast. Reservations are required and space is limited, so book well in advance. Best for: 5 to 12.
Tickets: $139 & up.
HallZOOween (Cincinnati Zoo & Botanical Garden, Cincinnati, OH)
HallZOOween at the Cincinnati Zoo (Cincinnati Zoo )
When: October 4 – 5, 11 – 12, 18 – 19 and 25 – 26. From noon until 4 pm.
What to expect: While kids are trick-or-treating their way around the zoo, they can discover how animals "celebrate" Halloween. Don't miss the very popular Snow Monkey Pumpkin Hunt, Orangutan/Bonobo Pumpkin Fun, Elephant Pumpkin Smash and the Polar Bear Pumpkin Fun. There's also a scare-ousel, illusion show, spooktacular train ride, and pumpkin-carving demonstrations, and a scavenger hunt. Best For: 2 to 12.
Tickets: Included with zoo admission of $15/adult, $11/child.
Boo at the Zoo (National Zoo, Washington, DC)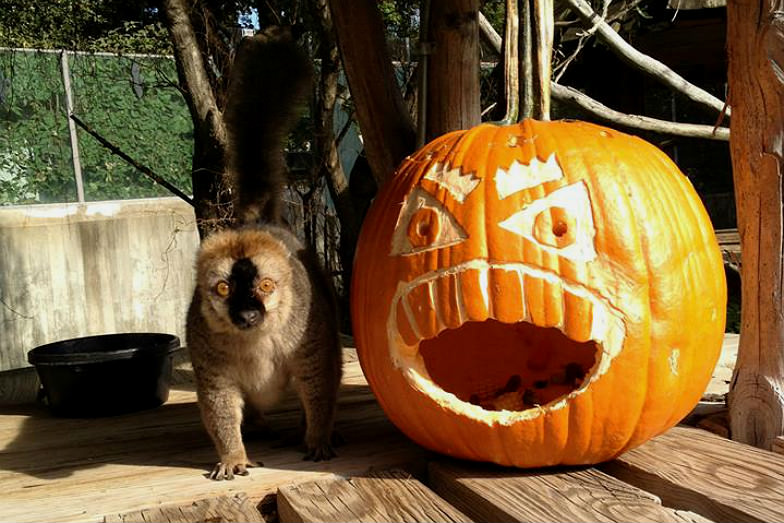 Boo at the Zoo at National Zoo (National Zoo)
When: October 24, 25, and26, 2014. From 5:30 to 8:30 pm.
What to expect: Arrive in costume with your goodie bag so you can visit the over 40 treat stations in the zoo. As a bonus, you can learn more about zoo animals during special zookeeper presentations. Best for: 2 to 10.
Tickets: $30/person.
Wild Zoo Halloween (Fort Wayne Children's Zoo, Fort Wayne, IN)
When: October 17-19, 23-26 & 30-13. From 12 noon to 5 pm.
What to expect: This highly-rated zoo goes wild with Halloween activities like pumpkin decorating contests, costume parades, and cartoon-themed days with everyone's favorite characters. Kids can the join the Monster Mash dance party, get lost in the maze, and take a free train ride around the zoo. And of course, there will be plenty of candy. Best For: 2 to 8.
Tickets: $5/person.
Little Boo & Pumpkin Path (Toledo Zoo, Toledo, OH)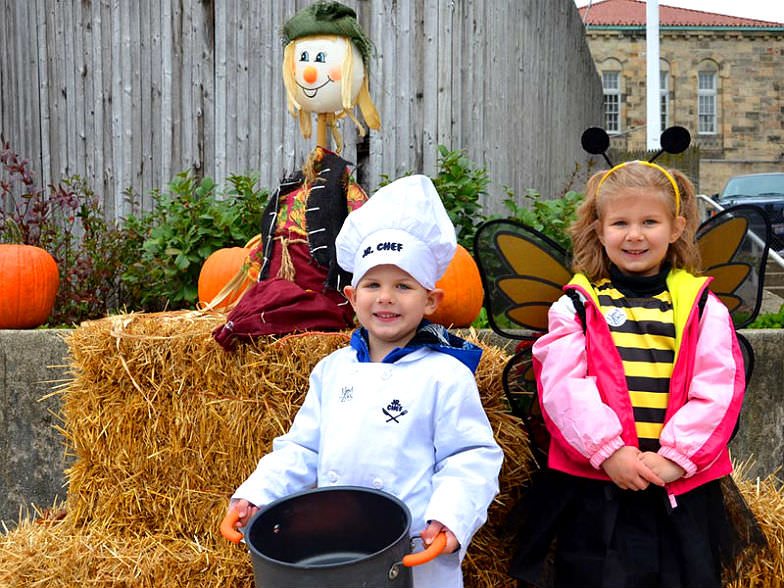 Tiny trick-or-treaters at Toledo Zoo's Little Boo (Toledo Zoo)
When: October 23-26. Opens at 10 am.
What to expect: This celebration is two parties rolled into one. Bring your small fries to Little Boo, a just-for-todders party with trick-or-treat stations, games, and a giant Fisher Price play area. Preschoolers and school-age kids will love the Pumpkin Path, with its "mystifying performances," carnival-style games, and 20 themed trick-or-treat stations. Best For: 2 to 8.
Tickets: $12/person.
Boo! at the Zoo (Brookfield Zoo, Chicago, IL)
When: October 18-19, 25-26.
What to expect: Visit during the last two weekends in October, and your little goblins can march in a parade, play in a corn maze, show off their costumes, and get up close to wolves, owls, snakes, and other creepy critters at Brookfield Zoo's Boo! at the Zoo. Kids can also make arts and crafts to take home. Best For: 2 to 8.
Tickets: Included with zoo admission, $16.95/adult, $11.95/child age 3-11.
The World's Largest Halloween Party (Louisville Zoo, Louisville, KY)
When: October 3-5, 9-12, 16-19, 23-26 & 30, 2014. From 5 until 8:30 pm.
What to expect: Throughout October, "the sweetest party in town" enchants little ones with over a dozen themed attractions, including Mumpkin the Talking Pumpkin, a zipline, Ogre Swamp, a new Toyland, and an antique carousel that mysteriously runs backwards. Best For: 2 to 10.
Tickets: $9/person online, $10/person at the windows.
Basha's Boo! at the Zoo (Phoenix Zoo, Phoenix, AZ)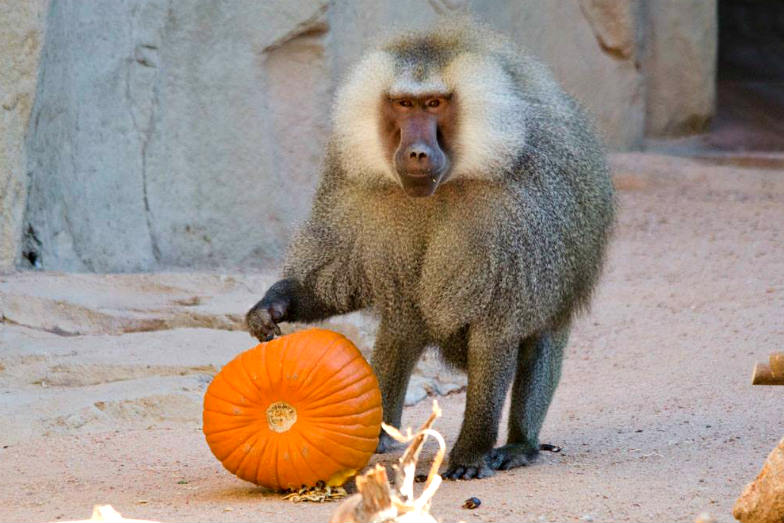 Animals get their treats too at the Phoenix Zoo's Boo! at the Zoo. (Phoenix Zoo)
When: October 20-26, 2014. From 9 am – 5 pm.
What to expect: It's easy to see why this popular two-day event is in its 21st year, with a maze full of scarecrows, pumpkin patch, and parade with more than two dozen cuddly storybook friends. Mark your calendar for the weekend before Halloween. Best For: 7 and under. Older kids can check out Howl-O-Ween on October 29 and 30 with live music, headless horsemen, and the Dungeon of Terror.
Tickets: Included with regular admission, $20/adult, $14/child.
Click to rate this post!
[Total:

0

Average:

0

]