A Disney World/Orlando vacation entails a lot of planning and research, and ensuring a great vacation depends a lot on where you're staying during your visit.
By Sonia Esther Soltani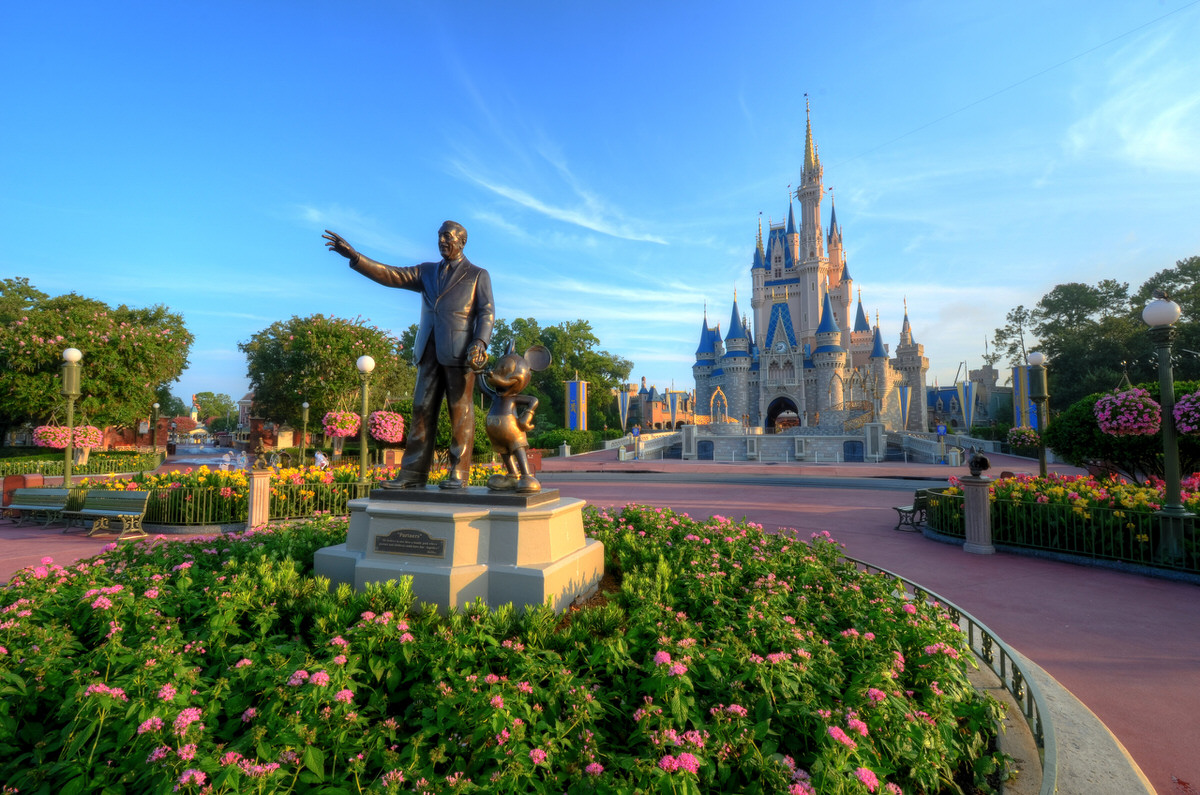 Walt Disney World Resort (Flickr: Atiq Nazri)
Traveling to the Walt Disney World Resort with your family this summer and not sure whether to stay at an on-site hotel or off-site resort? You might prefer a location slightly outside the hustle and bustle of the popular theme parks, but still within easy access. Renting a villa, like the ones at kid-friendly Holiday Inn Club Vacations® at Orange Lake Resort, is a great option for added comfort and privacy, especially if you're traveling with a large family.
Need help planning and booking your Disney World vacation? Chat with a MiniTime Travel Specialist now and book the best deals and vacation packages.
Location, location, location Villa at Orange Lake Resort (Courtesy Holiday Inn)
Being on the doorsteps of Orlando's key family-friendly attractions is one of the most important requirements for families that don't want to spend most of their vacation time commuting from one spot to the next. Located next to the Walt Disney World Theme Parks, Holiday Inn Club Vacations at Orange Lake Resort offers a wonderful 1,450-acre complex split into four distinct villages and comprising 2,478 villas. Once you've explored the theme parks, there is much more fun to be had within walking distance of your accommodations here, from varied dining options to sporty activities and shopping.
The benefits of renting a villa Spacious villa bedroom (Courtesy Holiday Inn)
For large families, renting a villa and enjoying the experience of a home away from home often comes up cheaper than staying in a hotel. Holiday Inn Club Vacations at Orange Lake Resort's three-bedroom villas can host up to 12 people within their 1,700 square feet. These spacious accommodations offer luxurious amenities such as a private screened porch for intimate family gatherings and an oversized spa tub. Parents will appreciate having a fully equipped kitchen to make the kids their favorite food—saving some bucks on meals—as well as a washer and dryer, as vacation time doesn't mean an end to laundry chores! Entertainment is taken care of too, with every room having its own TV and DVD player. Smaller groups can stay in two-bedroom villas accommodating up to eight guests. There are also one-bedroom villas, studios and one-bedroom suites available to match your family's circumstances and budget.
On-site activities Pool and waterslide at Orange Lake Resort (Courtesy Holiday Inn)
The great range of activities offered at Holiday Inn Club Vacations at Orange Lake Resort seriously rivals the excitement of Orlando's most popular attractions. Kids will love the 1,200-foot lazy-river style pool—one of the resort's seven pools—and its waterslides. There's also a kids' wading pool, interactive fountains, mini golf courses, tennis, basketball, racquetball and volleyball courts. Parents and grandparents will enjoy the fabulous food offerings, and if they're into golf, the resort has 54 holes, including The Legends—an Arnold Palmer Signature Course. Add to this fitness centers, a lake with a beach and complimentary Internet throughout the resort, and you can keep every member in the family happy. Age-specific events such as magic workshops and ping-pong tournaments are held daily for children, while adults can join bingo and quiz nights. Finally, the Disney Planning Center and Tickets & Transportation Desk enable you to plan your perfect day at the nearby theme parks.
(MORE: Looking for an educational vacation for the kids instead? Here are some great ideas for you.)
Where else?
Fancy exploring other family-friendly resorts around the U.S. this summer? Here are some suggestions:
Science and sun lovers: So close to the Kennedy Space Center's launch pads that you can almost check the rocket schedule, Holiday Inn Club Vacations Cape Canaveral Beach Resort is perfect for families that love educational vacations under the sun.
Florida fun: For watersports and relaxation, head to Panama City Beach, home to Holiday Inn Club Vacations Panama City Beach Resort and Holiday Inn Club Vacations at Bay Point Resort.
Luxury travels: Holiday Inn Club Vacations Sunset Cove Resort in Marco Island features three-bedroom Signature Collection villas for an upscale holiday with the kids.
Beach bums: Holiday Inn Club Vacations South Beach Resort in Myrtle Beach, SC and Holiday Inn Club Vacations Galveston Beach Resort on the Texas Gulf Coast are perfect if you want to spend the holiday chilling out on the beach in beautiful surroundings.
Laidback style: For families that prefer a tranquil retreat this summer, consider Holiday Inn Club Vacations Smoky Mountain Resort in Gatlinburg, TN, Holiday Inn Club Vacations at Lake Geneva Resort in Lake Geneva, WI, Holiday Inn Club Vacations Williamsburg Resort in Williamsburg, VA or Holiday Inn Club Vacations at Ascutney Mountain Resort in Brownsville, VT. These destinations might be calmer than some of the coastal spots, but they offer loads of activities to keep the kids entertained.
Kid-friendly Las Vegas: Located behind the Strip but sheltered from its most raucous parts, Holiday Inn Club Vacations at Desert Club Resort is a great base for exploring the area's family-friendly attractions, including day trips to Hoover Dam and the Grand Canyon.
Sonia Esther Soltani contributed this to MiniTime. She's traveled to over 30 countries and specializes in food, wellbeing and culture.