Costa Rica with kids
By Mimi Slawoff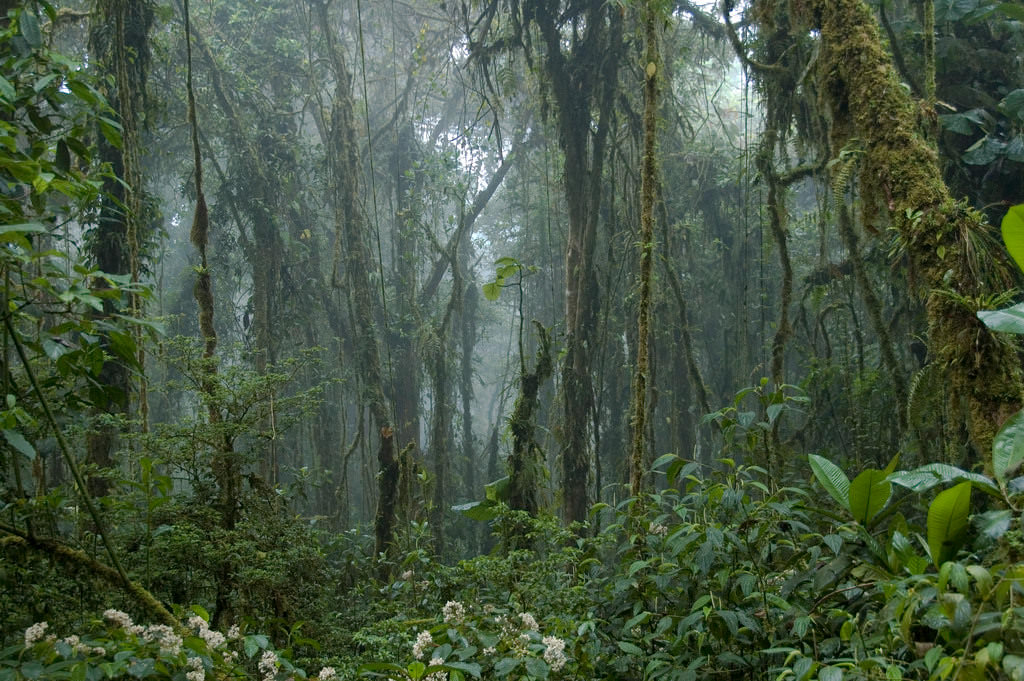 Monteverde Cloud Forest (Flickr: travelmag.com)
If your family thrives on exciting outdoor adventures, then Costa Rica is for you. Bordered by the Pacific Ocean on the western side and the Caribbean Sea on the eastern side, Costa Rica is among the most bio-diverse regions in the world with about 30 percent of its land protected by national parks, wildlife refuges, and preserves. Ready for an action-packed trip? Navigate Costa Rica's rivers, volcanoes, and rainforests with these five thrilling adventures.
(MORE: Costa Rica's Natural Treasures to Visit with Kids)
White Water Rafting, Pacuare River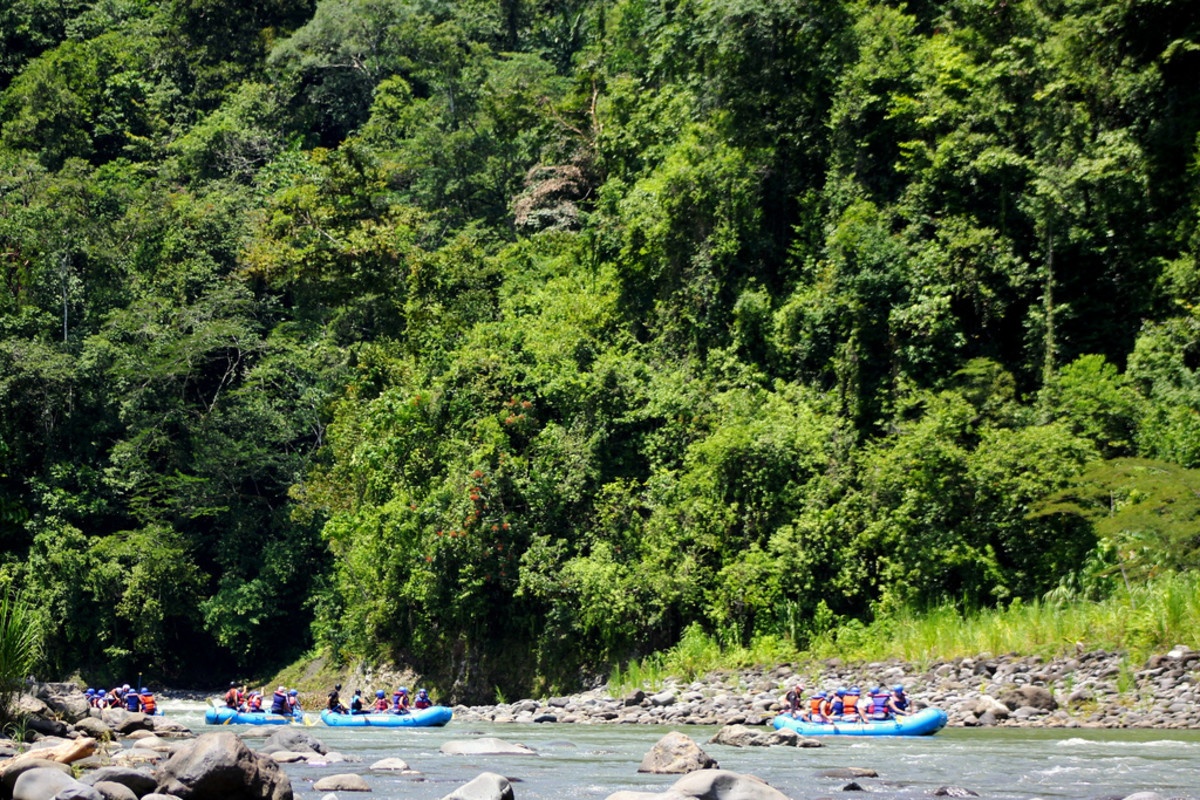 Pacuare River (Flickr: Manal Khan)
For an adrenaline rush there's nothing more thrilling than whitewater rafting on the Pacuare River, Costa Rica's longest river. Rios Tropicales leads one- to six-day family-friendly rafting trips through class III and IV rapids. Ideal for families is the two-day rafting trip, which includes white-knuckling paddling, swimming in a calm part of the river and spending one night in a jungle lodge. This trip is packed with lots of exciting activities. Imagine sliding down a small (albeit rushing) waterfall, enjoying a traditional Costa Rican meal under the stars, and falling asleep to the soothing sound of the beautiful Pacuare River. Minimum rafting age depends on the season and river conditions.
Zip Lining, Rincon de la Vieja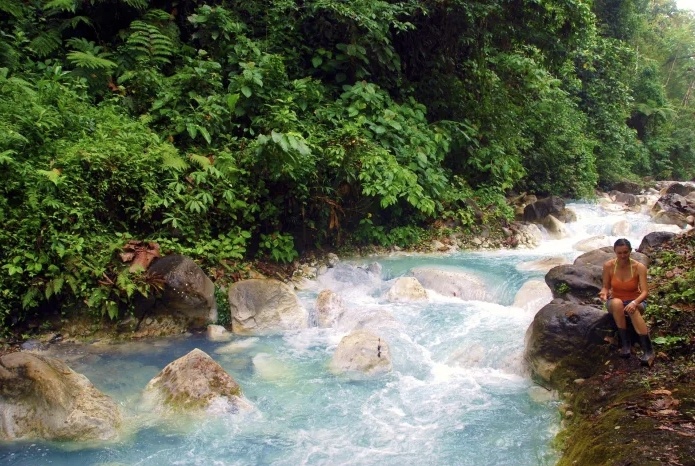 Rincon de la Vieja (Courtesy Blue River Resort)
Zip line tours are a signature Costa Rican activity and are available throughout the country. Many family-friendly resorts offer zip lines on or near their property. The Blue River Resort, located on the north side of the Rincon de la Vieja volcano, offers an exhilarating nine-line zip tour through a rainforest and over a river and waterfalls. At the end, there's a Tarzan swing that will have your family yelling like the famous character. Though optional, don't miss an opportunity to jump off a platform, and swing back and forth over a river.
Hanging Bridges, Monteverde Cloud Forest
Explore the rainforest and cloud forest from sturdy metal hanging bridges in the misty mountaintop in Costa Rica's Central Highlands. Located at 5,900-feet elevation, this natural sanctuary is home to more than 2,500 different types of plants and animals, including 400 species of birds. Join a guided tour to walk on bridges that soar above canyons, and meander by towering trees, moss and vines. Tours are family-friendly and give kids an opportunity to learn about local wildlife while exploring the rainforest from bridges high in the sky.
Cerro Chato Hike, Arenal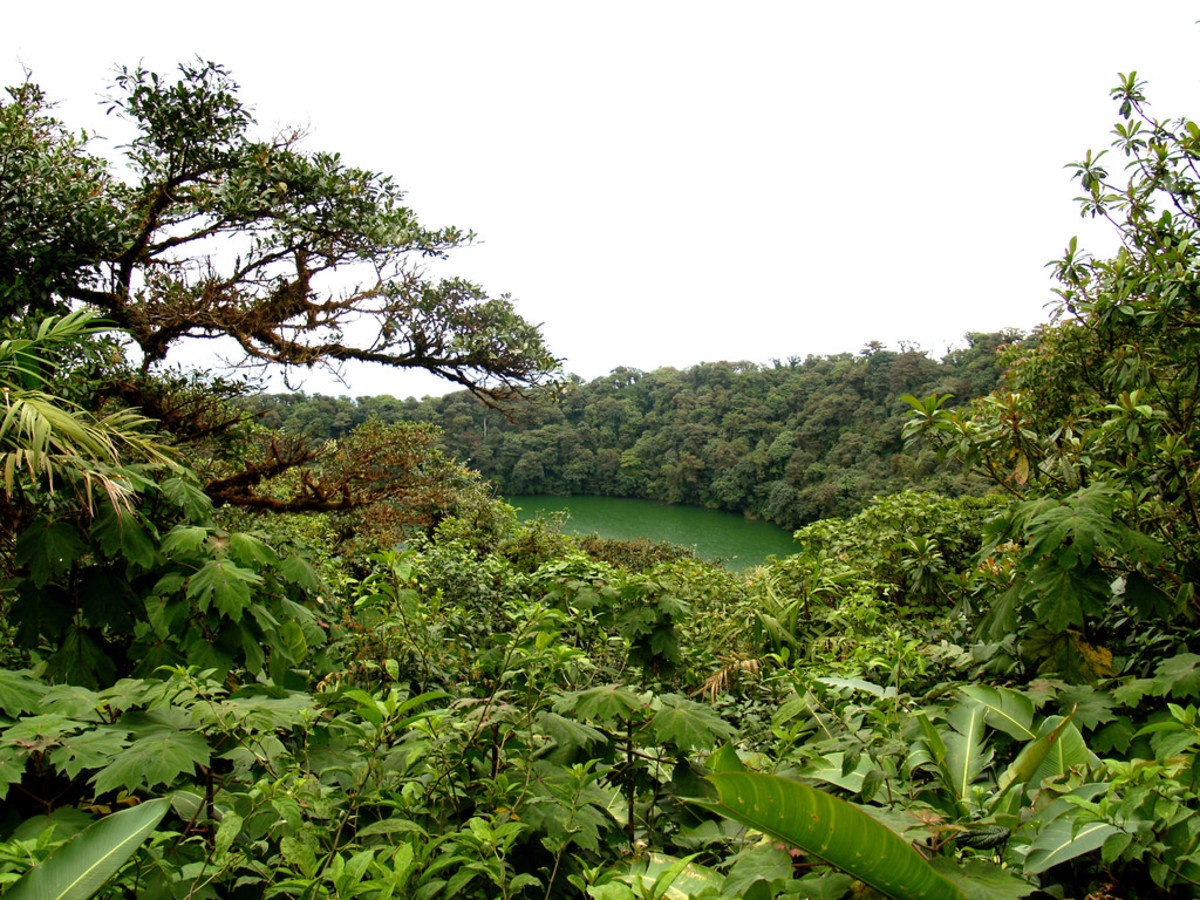 Cerro Chato volcanic crater (Flickr: Patrick Fulton)
No ordinary walk in the woods, this steep and sometimes muddy trek brings you to the top of the dormant Cerro Chato Volcano, which faces the Arenal Volcano. Plan on a four- to five-hour challenging but thrilling hike, where at times you'll hoist yourself up on vines and tree roots. Along the way, look for birds and Costa Rica's tiny blue-jean frogs. From the top you'll see the emerald pool that fills Chato's hollowed crater. After resting, hike down the eastern slope that ends at the popular La Fortuna Waterfall. Take a refreshing dip in the cool water but watch for currents. Bring snacks and plenty of drinking water.
(MORE: Best Things to Do With Kids in Aruba)
Mountain Biking, Reventazón River Valley
Mountain biking is a great outdoor family activity for exploring Costa Rica's lush landscape at your own pace. Among the many beautiful places for an adventurous family ride is the Reventazón River Valley. On guided tours, which are ideal for learning about Costa Rican culture and wildlife, trails are selected based on your family's bicycling ability. Work up an appetite as you peddle through pineapple fields, rainforest and creeks.
Mimi Slawoff of Planetfamilytravel contributed this to MiniTime. She is a Los Angeles-based journalist and a seasoned family travel expert who explores the world with her three children and writes about their journeys.