Holidays with kids
By James Holland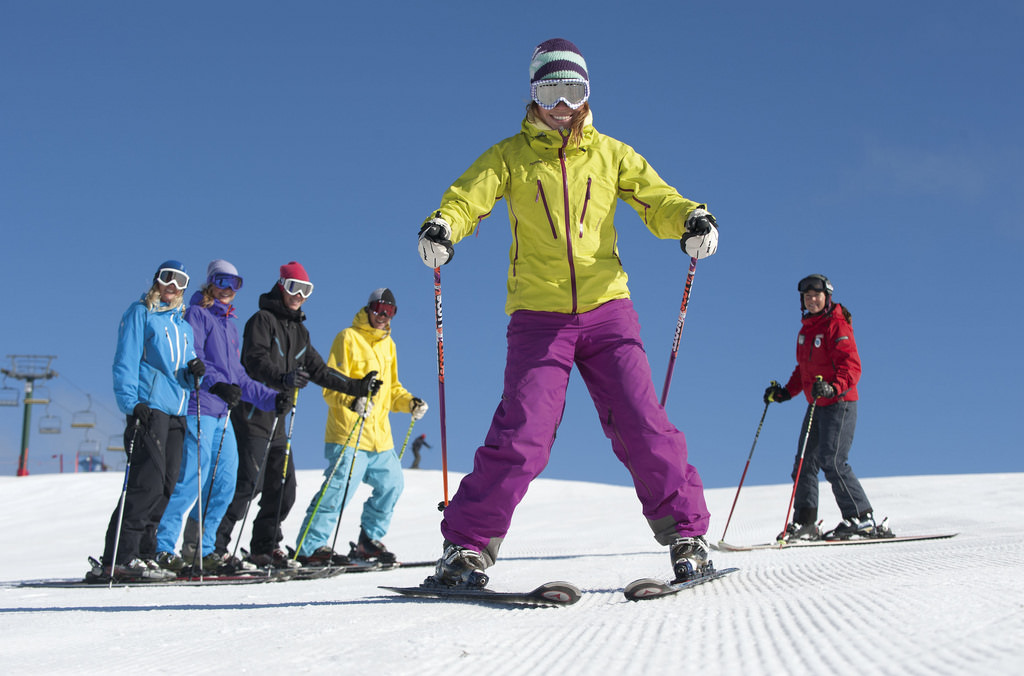 A ski vacation is a fantastic option for a family vacation with teens. (Flickr: Roderick Eime)
Family vacations are already complicated before teenagers enter the picture. Not quite kids and not quite adults, teens inhabit a special place that requires a different approach. Though they're not quite ready to be set free, despite what yours might tell you, there are teen-friendly options out there that offer a little more freedom or at least more activity.
Instead of focusing on particular destinations, we've decided to focus on ten types of vacations that would be good for teens. These types should span the spectrum since not all teens are the same. So whether you and your family want to zip line through Central America or explore a historic city, there should be something here for you. Here are ten ideas for a holiday vacation with teens.
(MORE: Most Teen-Friendly Resorts in the Caribbean)
Stay at a Teen-Friendly Resort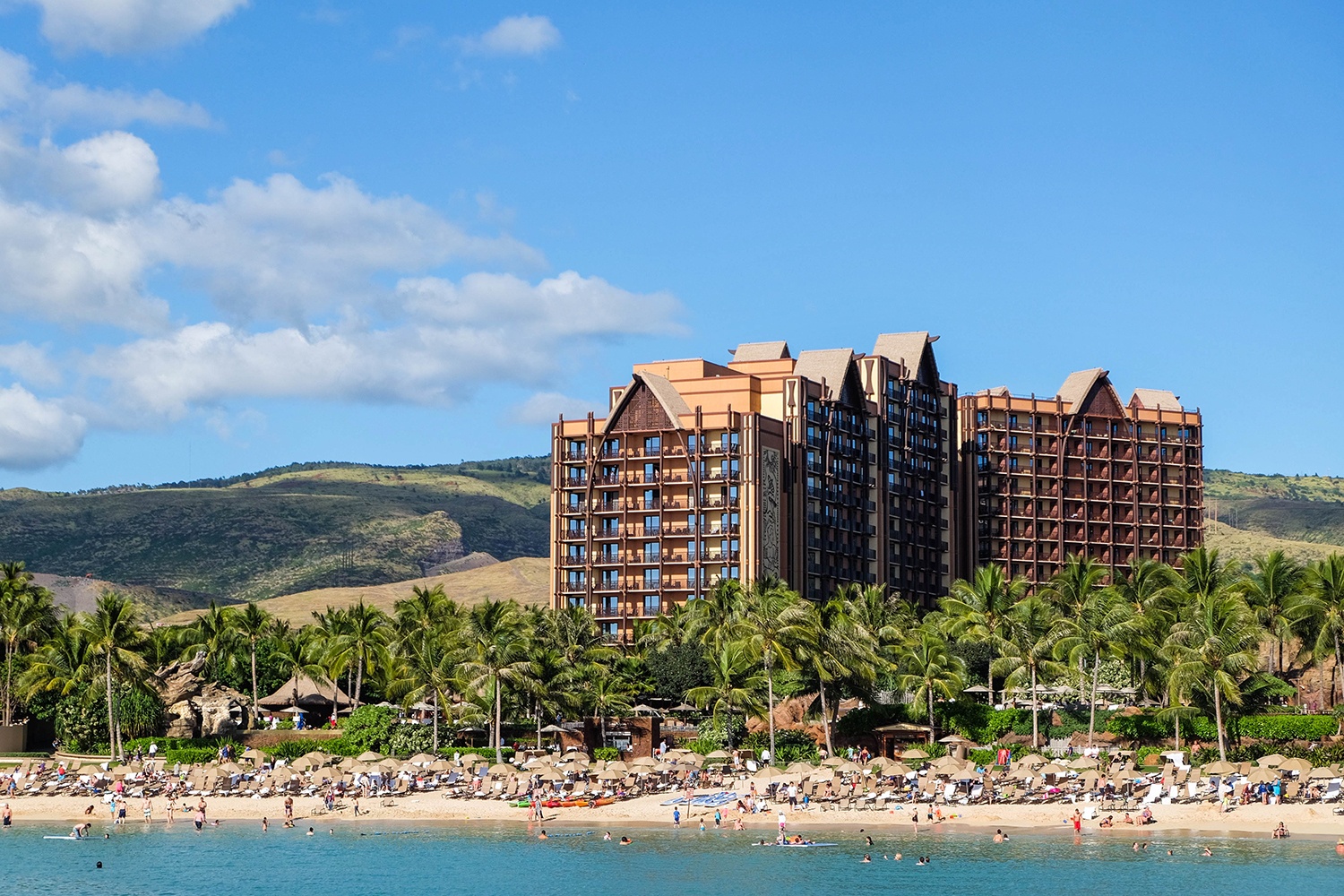 Disney's Aulani is a great resort for teens. (Photo: Michelle Rae Uy)
Resorts are probably one of the easiest options for a family-friendly vacation. Whether the teen-friendly resort of your choice is all-inclusive or more a la carte, they provide a multitude of on-site activities. Aulani, for example offers paddle-boarding, kayaking, its own bay to swim in, a teen spa and most importantly, a teen club. There are quite a few other great resorts out there. Boca Raton Resort, for example, offer a scavenger hunt, Frrrozen hot chocolate, several sports like tennis and surfing. Most importantly for teens, they have the wave simulator known as FlowRider.
Go on a Cruise with Teen-Friendly Activities
Cruises are also great all-in-one options for a holiday vacation with teens. Teens can run around as much as they want without getting lost. Additionally, most cruises not only offer great amenities but include some great port of calls. The Disney Cruise Line offers several cruise options including the stunning Disney Dream. The ship offers stops in Nassau and their private island Castaway Cay as well as an awesome teen club that's open from 8 am to 2 am. The Royal Caribbean is another great family vacation option. Their ships have surf simulators as well as two different teen clubs, separating the tweens from the teens for more age appropriate activities.
Theme Parks are Always on the Table
Another great option for a family vacation with teens is to head straight to Southern California or Orlando. Amusement parks can be a wonderful option with their family-friendly on-site hotels and days-long list of activities. Let your teens indulge in your Harry Potter fantasies or take the 17-foot Hollywood Rip Ride Rockit at Universal Studios. Or dare them to tackle the nearly vertical Wolf Tail water slide at the Great Wolf Lodge's indoor water park. There's something for most tastes at theme parks.
Take Your Teens to the Beach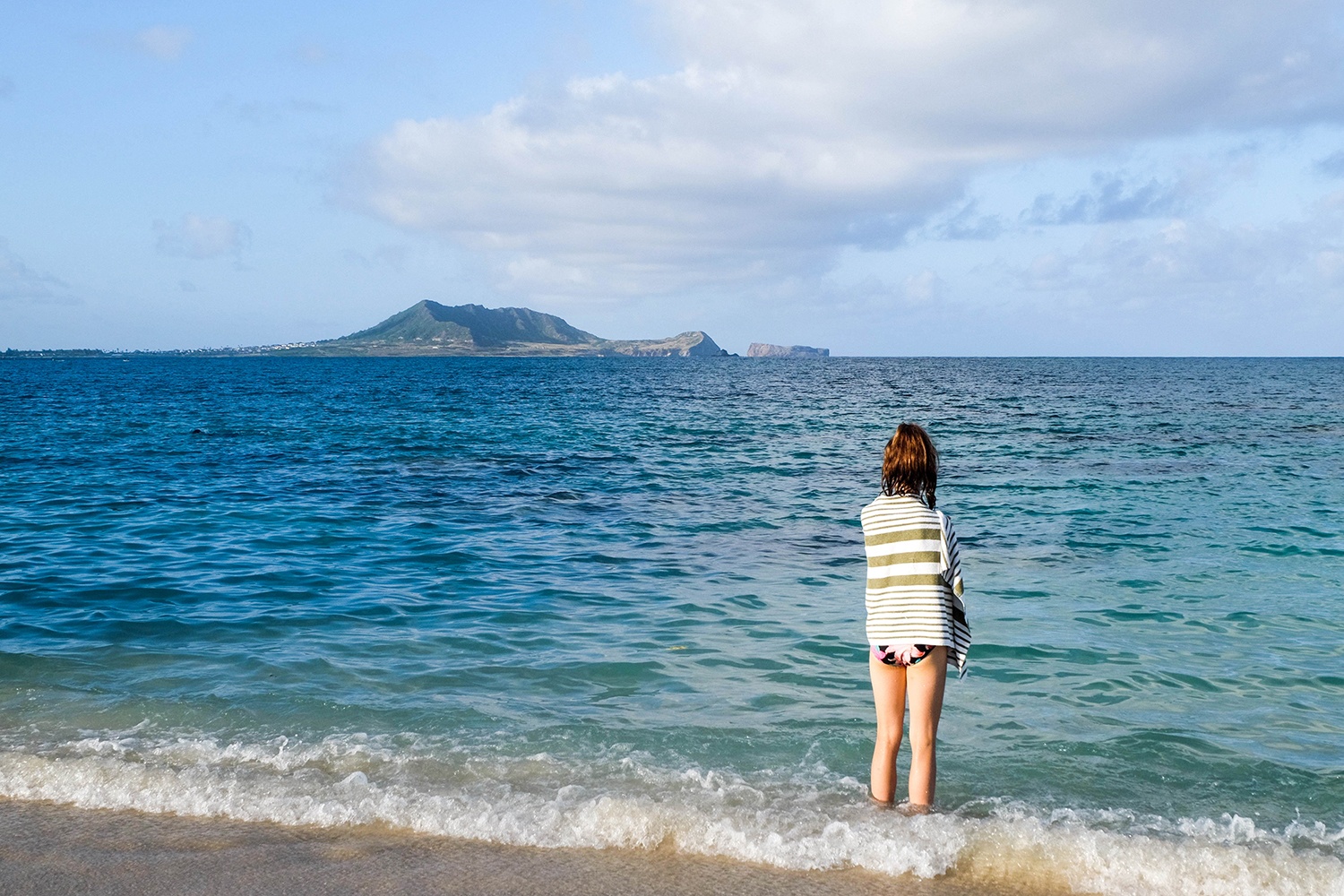 A beach vacation in Hawaii will be enjoyed by teens. (Photo: Michelle Rae Uy)
One of the main natural draws of most family-friendly vacations is the beach. Younger kids can build sand castles and splash in the shallow waters. Teens, on the other hand, can laze by the beach, bodyboard or surf. The more curious and cerebral ones can enjoy the marine delights of a tide pool. One of the best, most family-friendly beaches is Siesta Beach in Florida with its almost completely pure-quartz sand. Also, just about any beach in Hawaii (though you can start with the peaceful, picturesque Lanikai Beach in Oahu) is a mind-blowing option.
Go Snorkeling
Speaking of Hawaii, Hanauma Bay is a destination in its own right. Why? It's a snorkeling paradise, and snorkeling is one of those activities that is kid-friendly regardless of how young or old the snorkeler is. A day spent looking for all the different underwater creatures is a day well spent. Don't stop there though. Xel-Ha in the Riviera Maya is a treasure trove of marine life, a bay in the form of an amusement park. The Sea of Cortez, also in Mexico, offers one of the most spectacular snorkeling opportunities. It also makes for one of the best holiday vacations with teens.
Take Them Backpacking
Let's get a little off the beaten path now. Backpacking is a great holiday vacation with teens. It's an especially fantastic option for those that enjoy the outdoors and want a little more responsibility. And the US is a mecca for hiking, trails, and the wild country. It's hard to know where to begin. Yosemite is a very established and very family-friendly national park. You can rough it or stay in a lodge, see quite a few natural monuments, or hike into the wilderness. Other fantastic options to explore include Yellowstone, Big Bend and Poconos. With 58 national parks in the states alone, there's so much to explore.
Go on Ziplining Tour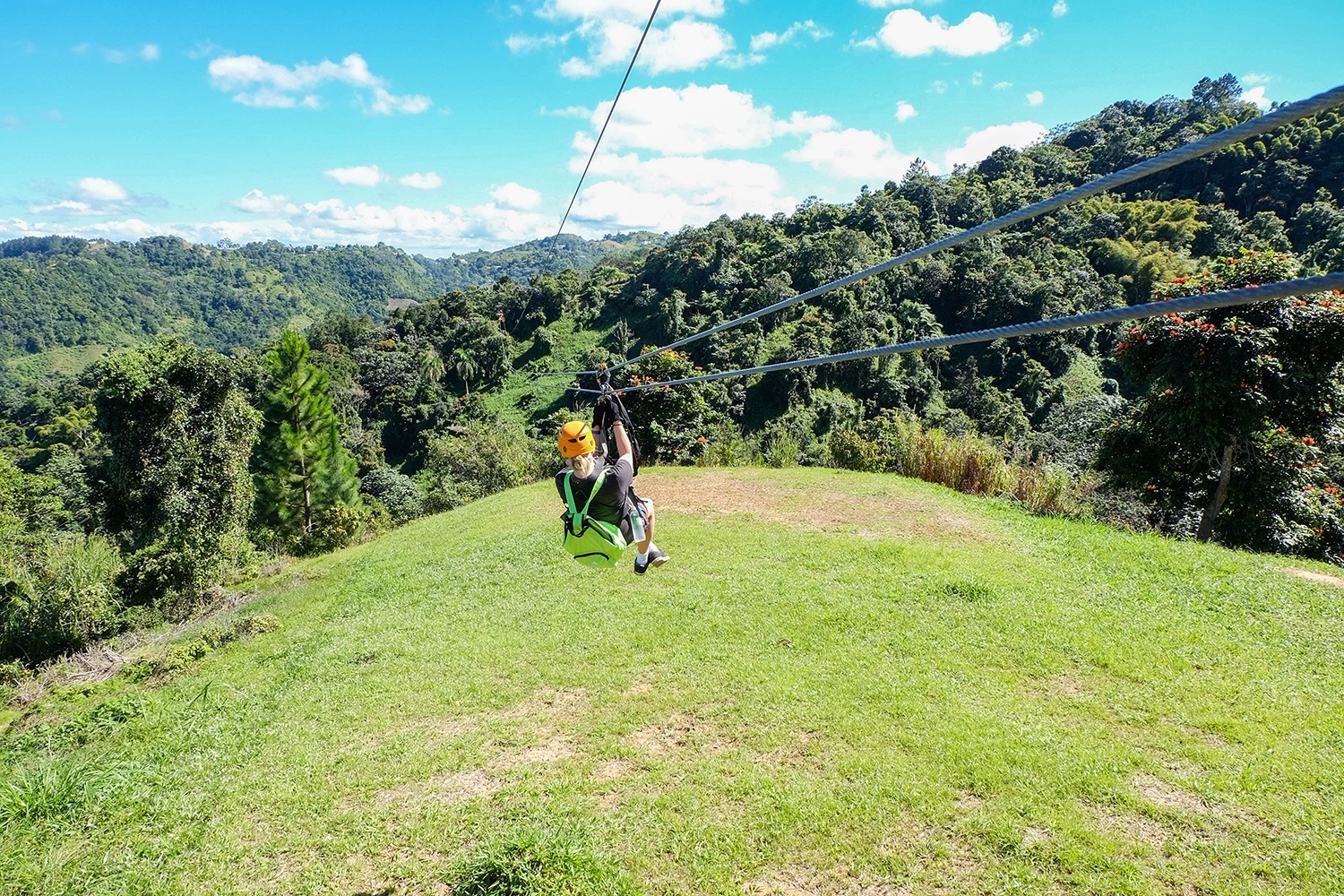 Teens will love a zip line tour during their family vacation. (Photo: Michelle Rae Uy)
There are other active teen-friendly vacations besides backpacking available. Ziplining tours make an exhilarating holiday vacation with teens. And it has the added bonus of being a great way to take in some spectacular views. Zipline at Utah Olympic Park, the site of the 2002 Winter Olympics. Or do your best superman impression through the Costa Rican animal-rich tropical forests.
Explore the Big City with Your Teens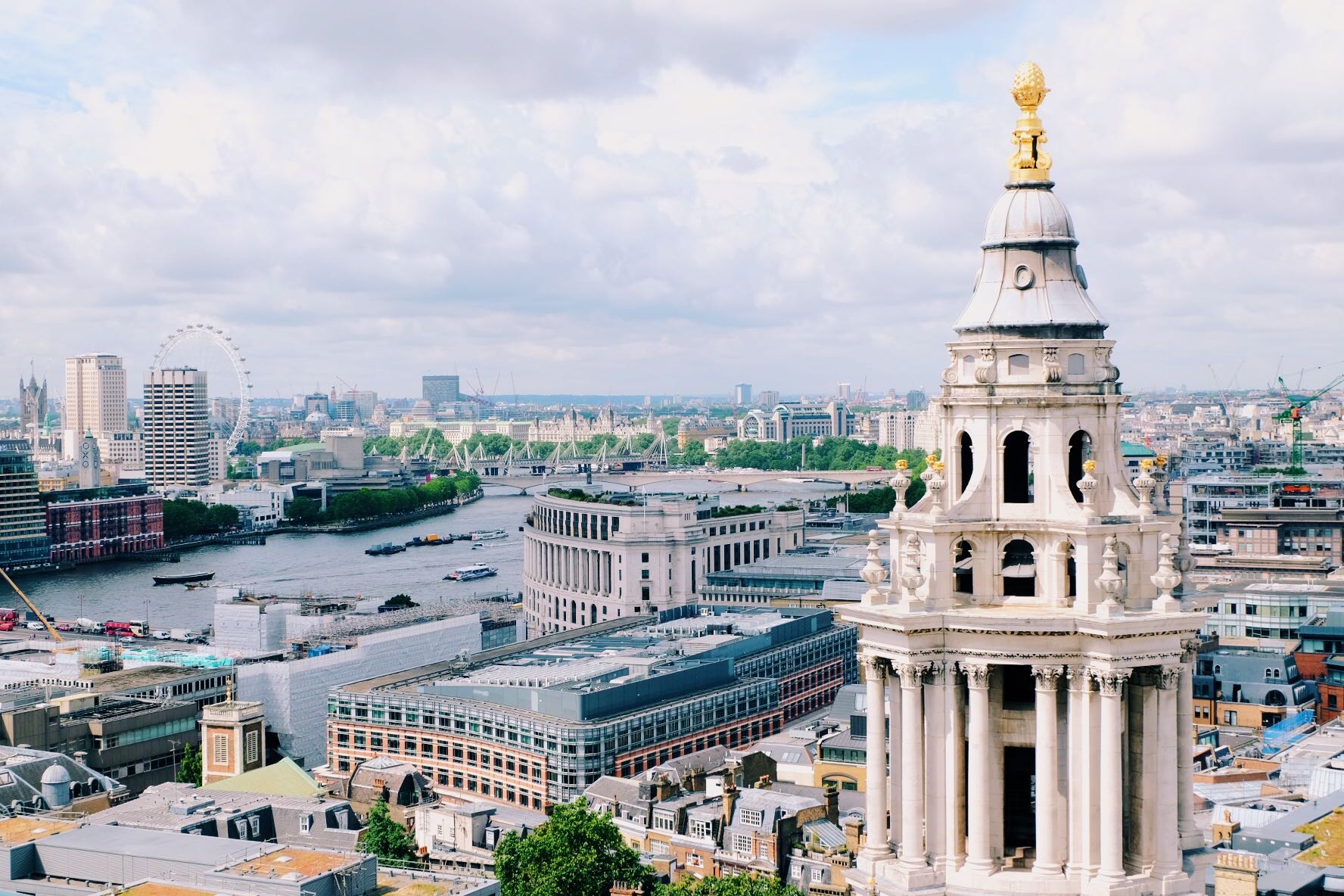 Cities like London is another fantastic destination to spend a family vacation with teens in. (Photo: Michelle Rae Uy)
Sometimes nothing will excite a teen than a trip to the big city. Watch a theater production such as in Broadway in New York. Visit museums like the Smithsonian in Washington DC. Or just enjoy a shopping excursion. These can make a family vacation teen friendlier. Cities like New York, London and Paris offer a certain multi-cultural or at least different cultural perspective to make a visit invigorating.
(MORE: Festive Family Vacation Ideas for the Holiday Season)
Tick Off the Bucket List
There are just some destinations that are guaranteed to fill your teens with wonder whether they're the Seven Wonders of the World or UNESCO sites. Teens are more prepared to see the world. And a family-friendly vacation is a perfect to experience wonders such as the Pyramids of Giza, the Taj Mahal or the Great Wall of China.
Hit the Slopes
One of the pastimes of American family-friendly vacations is a trip to the ski resort. Whether just for a day or overnight stay, most ski resorts offer different trails for different skill levels. Every now and then, you'll find snow sledding and tubing in the area as well. There are so many ski destinations to visit. If you're looking for a bit of a snow oasis, Big Bear, California, is a good one. If you're looking for stalwart ski destinations, Whistler and Aspen are the way to go.
James Holland of Another Spur on the Road contributed this to MiniTime.