Family vacation ideas for New Year's Eve
By James Holland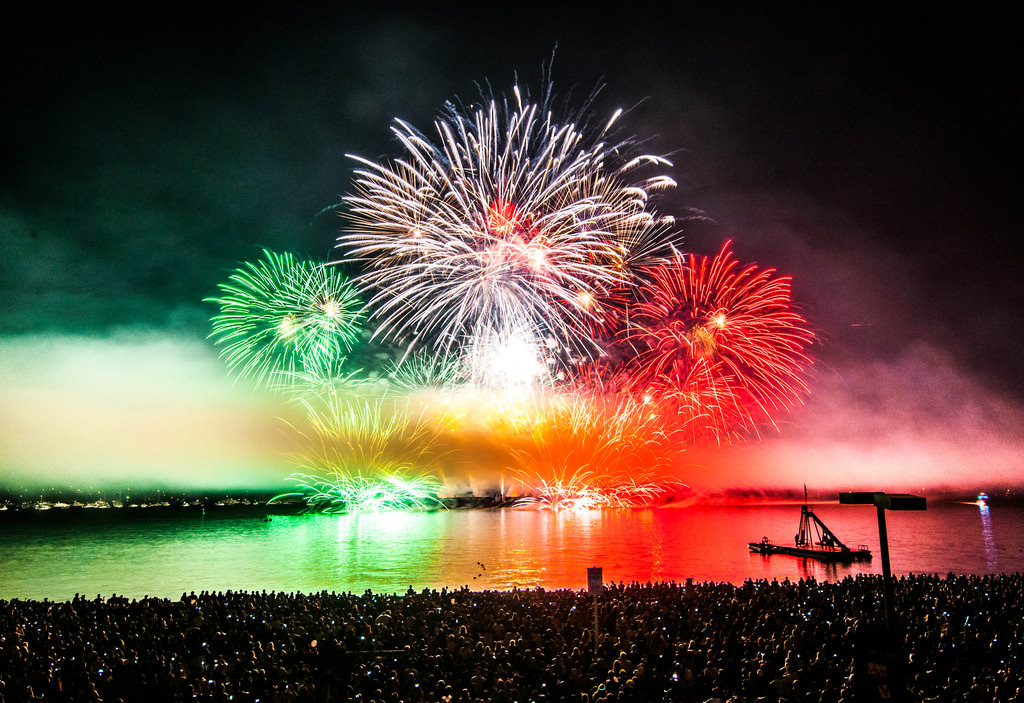 These five family-friendly New Year's Eve destinations are guaranteed to show you and the kids a great time. (Flickr: Colin Knowles)
2016 is almost over. Even with only a few weeks left in the year, there's still plenty of opportunity for travel and family vacation. Though you may not think it, a family-friendly New Year's Eve may be one of the best times to squeeze in one last trip.
Are you looking for budget options or do you want to splurge to bring in the new year? Do you want to count down from ten in warm Florida, classic Italy or exotic Bali? There are more than one place to go for New Year's Eve with kids. Start 2017 right with these New Year's Eve celebrations.
Ideas for Celebrating a Family-Friendly New Year's Eve
(MORE: Get Outside: 5 Perfect Winter Activities for Kids)
NYE at Trellis Bay, BVI
The beach is the perfect place to go for New Year's Eve with kids. One of the best options, not far from Puerto Rico in the British Virgin Islands, is Trellis Bay. This community on Beef Island has an amazing New Year's Eve planned for your family vacation. Expect lots of dancing and dancing troupes, where you'll learn and experience such music styles as "fungi" and Calypso. Fill your bellies with a West Indian buffet. And if the kids can stay up, watch an amazing fireworks display to light up the family-friendly New Year's Eve.
Puerto Vallarta, Mexico
If Mexico is on your bucket list, head to CasaMagna Marriott Puerto Vallarta Resort & Spa. Their family-friendly New Year's Eve celebration includes a smorgasbord of food with a dinner buffet. It has everything from traditional Mexican to a pasta station, mouthwatering desserts and more. For this special day, the banquet includes a 5-course meal, live music and dancing to keep the party going. And, of course, a special countdown complete with champagne (for the adults) is also included. And while you're there, you'll find that their infinity pool and beach access might just make this the perfect place to go for New Year's Eve with kids. Tickets are $32 per adult, $16 per child (5-12 years old). For more information and to book, visit the hotel website.
Tuscany, Italy
For those that hear the call of the Old World, head to Renaissance Tuscany Il Ciocco Resort & Spa. The resort is offering an exclusive "New Year's Eve in the Serchio Valley" package. It includes breakfast, a welcome drink, a Gala Dinner for the special night and a concert. This package offer is valid for a two-night stay just between December 30, 2016 to January 1, 2017, and start at $346 USD/night. Use promo code P51 to book the package on the hotel website.
Bali, Thailand
The Indonesian island of Bali may make an unusual choice for a family vacation but it also makes a great one. Visit the Hilton Bali Resort. It's not only a great place to go for New Year's Eve with kids, but also an amazing destination in its own right. This cliff-top getaway set in a 28-acre garden compound not offers picturesque views and access to the beach and the Indian ocean. It also offers four interconnecting pools. There's a sand lagoon, a massive water slide, Jungle Kid's Club for extra family-friendly activities as well as tennis and golf for active parents and families. Beyond the Balinese charm and modern amenities you'll find, if you can spring for a Villa, expect private plunge pools and 24-hour butler service.
(MORE: Must Avoid Popular Winter Destinations… And Where to Go Instead)
Margaritaville, Florida
Margaritaville Hollywood Beach Resort in Florida is offering something very special for a family-friendly New Year's Eve. Onsite JWB Prime Steak and Seafood is offering a five course prix fixe dinner for $175. Or eat one of the other onsite restaurants such as LandShark Bar & Grill where there will be live music, party favors and a champagne toast at midnight. Everyone is welcome at Lone Palm Pool Deck for $25 a person and may be the most family-friendly option. Whether you splurge on a private cabana (at $500 a pop) or just enjoy the DJ and party favors, this will be a night to remember. If you really want to splurge on your family vacation, book the "It's a Thin Line Between Saturday Night and Sunday Morning" suite package. This $22,500 per night package includes luxurious stay at the top of the resort. Among this package's amenities and perks are round-trip limousine transfers, a fully stocked suite with premium bar, en-suite five course dinner with wine pairings (up to 8 people), private poolside cabana, and a private and stocked yacht charter (up to 12 people).
James Holland of Another Spur on the Road contributed this to MiniTime.