Reasons why you should enlist the help of a travel agent for your next vacation.
By Karen Hayoun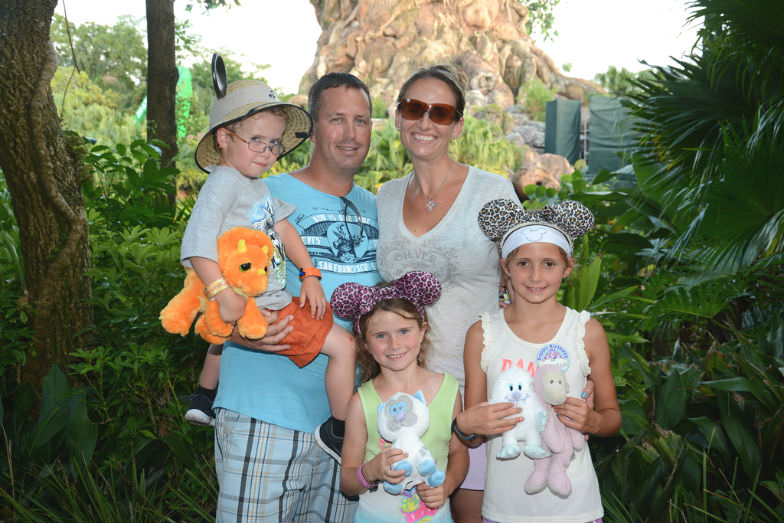 Family vacation planning is tricky and travel agents can help. (Flickr: Julie, Dave & Family)
When planning a family vacation, there are many things to take into account. You'll need to search for kid-friendly hotels and attractions, flights, restaurants, deals, etc; and that's not always an easy feat on your own. That's where travel agents come in, to help you plan a family vacation and take some of the stress off.
We are here to ease your mind about working with travel agents by debunking 6 myths about them.
1. All Travel Agents and Agencies are the Same
Travel agents are all different, they all specialize in different locations and vacations. When searching for a travel agent, you'll want someone who is experienced, highly recommended, and specializes in the type of vacation you want to have. For example, booking a family vacation in Paris with a travel agent that usually books business trips is not a good idea. You'll want someone who knows how to find Paris hotels that are in line with your budget and are family-friendly.
2. No One Uses Travel Agents Anymore
That is a very common misconception, and one that is very wrong. A lot of people use travel agents, not just for business trips. According to a report by the American Society of Travel Agents (ASTA) in 2011, travel agents still sell 51% of all airline tickets, 87% of all cruises, 81% of tours, 45% of rentals, and 47% of all hotels. It's no surprise, there are many things that travel agents can do for you to make your vacation easier, like looking for specific hotels that have amenities for kids or locations perfect for a honeymoon or anniversary.
3. I Don't Need a Travel Agent
If all you need to do is book a flight or hotel, maybe you can manage just fine on your own. But is that really the case? And if you are just looking for a flight, do you know for sure which airline has the perfect flight for you based on their services, flight times, and your budget? Probably not, and that's why you may need a travel agent. Let them do the search for you, they have the experience and tools to find exactly what you need even if it's "just" a flight, not to mention more complicated things like hotels, tickets to attractions, booking vacations in your desired destination with kids, etc.
4. Travel Agents Have Been Replaced by the Internet
There are a few things you're not considering that can easily ruin your trip if you book without a travel agent. Yes, travel agents, like all other humans, don't know everything that the internet "knows", but they have all of the tools and experience to do the research faster and more efficiently than you. Another very important thing to keep in mind that the internet won't help you with is something called "the little details". Travel agents can give you inside information like what not to do in the country you're visiting, where to find that perfect boutique family-friendly hotel, what to eat and not to eat, the local laws and traditions, and many more things that will keep you out of trouble and help you avoid misunderstandings.
5. Travel Agents Are Expensive
No, they're not. Some think that travel agents are expensive because they take commissions. Some even go as far as believing that travel agents will only offer deals that get them the best commissions and that is not true! The commissions they earn come from the hotels, airlines, attraction sites, etc., not you, and most of these commissions are the same so it doesn't matter to them where they book. They're interest is to help you plan the perfect vacation within your budget so that you'll be happy with their services and come again! If they offer you a certain kid-friendly hotel, it's because that hotel was the best one in terms of price and quality, not because they'll get more out of it, and you won't pay extra because a travel agent did all of the work.
(MORE: Top 3 Reasons for Families to Use a Travel Agent)
6. Travel Agents Only Book Flights and Hotels
This is a very common misconception and one that leads many people to painstakingly plan their own trips without help. The fact is, from start to finish, a good travel agent will take care of everything, not just the flight and hotel. Travel agents take care of everything, from booking your kid-friendly hotel and searching for attractions to helping you in emergencies or with delays, taking care of your insurance, and more. They can assist you when something goes wrong anytime during your trip – whether its re-booking cancelled flights or moving to a better hotel – as most travel companies have a 24-hour help desk to call. Plus, they can assist you with other things like upgrading your stay to a VIP experience, asking for a late check-out, early check-in, or room upgrades, and requesting special amenities.
Karen Hayoun contributed this to MiniTime.