New Year's Eve getaways
By Mimi Slawoff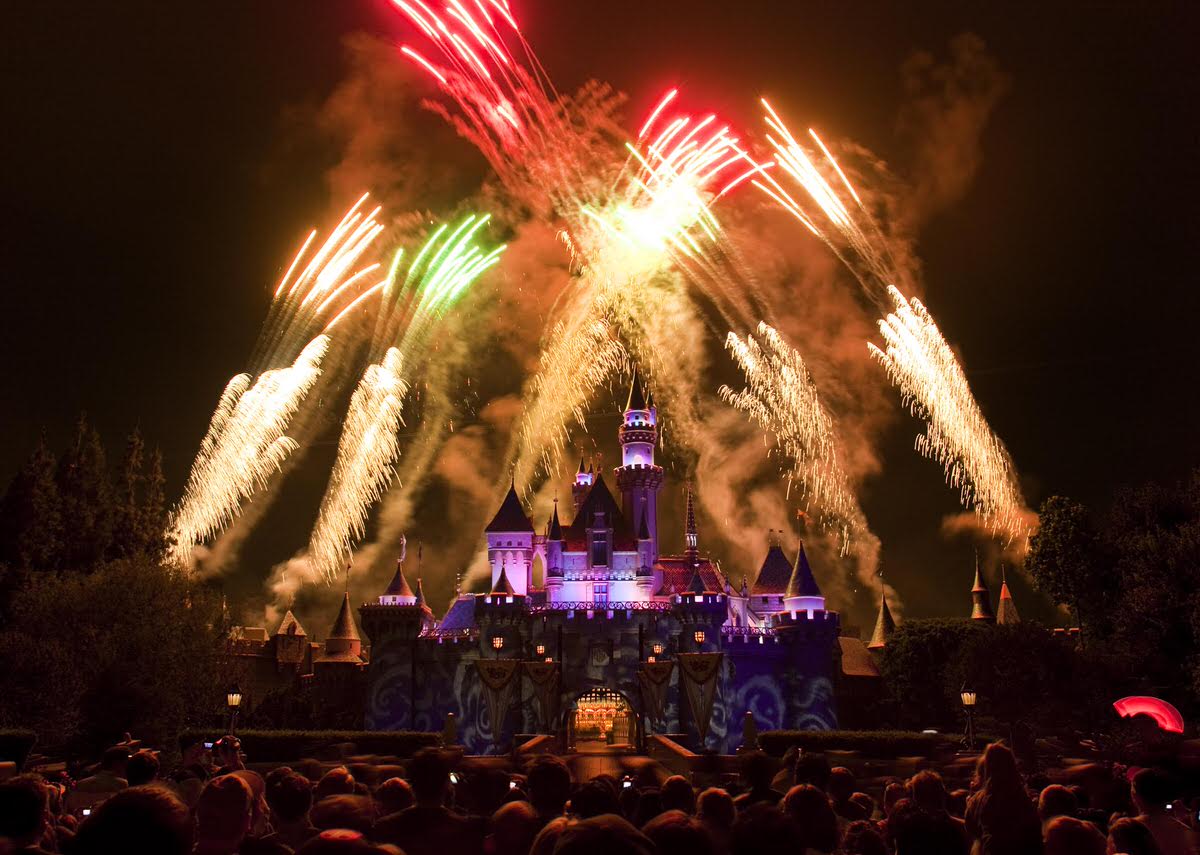 Disneyland is a wonderful destination for a New Year's Eve getaway with kids. (Courtesy Disney)
If staying home to watch the countdown to midnight sounds a little ho-hum, you'll be glad to know there are numerous and diverse New Year's Eve getaways to ring in the New Year with kids. While Times Square in New York may first come to mind, you may want to consider a more kid-friendly destination such as a Florida beach, indoor water park or a night at a zoo. Kid-friendly destinations such as these offer parades, face painting, live music and fireworks. A little more exciting and kid-friendly than standing out in the cold waiting for a ball to drop, right?
(MORE: Ring in 2017 with These Family-Friendly New Year's Eve Destinations)
Fun-tastic New Year's Eve Getaway Ideas for Families with Kids
Hershey's Kiss Drop, PA
This kid-friendly destination touts itself as the sweetest place on earth. And as home to the famous Hershey chocolate factory, it certainly is! Each year, Hershey rings in the New Year with a 12-foot high aluminum kiss weighing 300 pounds. The family celebration takes place in Hershey square from 9 p.m. to midnight and includes concerts and fireworks. Free admission. The Hotel Hershey takes the cake and tops off this family vacation.
Great Wolf Lodge Snowland, Grapevine, TX
Among the more unique New Year's Eve getaways is a kid-friendly indoor waterpark. How kid-pleasing of a destination is that? Twinkling lights and indoor snow showers take place throughout the holiday season, culminating in a family fun New Year's Eve snowball party. Family karaoke and a countdown take place in the hotel's grand lobby.
First Night Boston
This 40-plus year tradition is going strong with free family entertainment and special attractions in Copley Square, and the Boston Common. This kid-friendly destination is among the top New Year's Eve getaways with many families. Join the fun with the People's Procession at 6 p.m., amazing ice sculptures, light displays and fireworks. In addition, arts and musical performances will take place in numerous inside and outside venues around the heart of the event from noon to midnight. Party on the next with kid-friendly entertainment from noon to 4 p.m.
New Year's Eve Beach Ball Drop, Panama City, FL
When considering New Year's Eve getaways with kids, you can't go wrong with a beach party. Come for one or two free beach parties featuring live music and fireworks. For young revelers there's face painting, entertainment and an 8 p.m. countdown with more than 10,000 inflated beach balls dropped from nets above Pier Park Drive. Live music keeps the party going until the midnight countdown with an 800 pound LED lighted beach ball.
FAMILY NEW YEAR'S EVE, Los Angeles Zoo
Some New Year's Eve getaways come at a price but are well worth it, especially if your kids love animals. Festivities begin at 6 p.m. and include "skip-the-line" express entry to L.A. Zoo Lights, dinner buffet, soft drinks, complimentary champagne for adults, sparkling apple cider for kids, dessert and a ride on the conservation carousel. More family fun includes games, a DJ dance party, cash bar and live broadcast of New York's Times Square ball drop at 9 p.m., after which guests are welcome to experience L.A. Zoo Lights until closing. FAMILY NEW YEAR'S EVE tickets are $69 for adults and $45 for children.
(MORE: Get Outside: 5 Perfect Winter Activities for Kids)
Disneyland Resort, CA
Count on Disney for a magical New Year's Eve getaway. Both Disneyland and California Adventure will celebrate New Year's Eve by distributing hats and noisemakers to guests for countdown moments and fun with DJs. In Disneyland these take place at the castle, Small World, Rivers of America, and Tomorrowland Terrace (band, not DJ). California Adventure rings in the New Year on Buena Vista Street, Hollywood Land and Paradise Bay. Expanded fireworks displays light up the sky in both parks. Meanwhile, Festival of Holidays at California Adventure, and Holiday Magic at Disneyland continue through Jan. 8, 2017. In addition, the Disneyland Resort Presents Lunar New Year Celebration, Jan. 20 through Feb. 5. The Year of the Rooster celebration features colorful live performances, fun-filled activities, beautiful decor, Disney characters in their Lunar New Year costumes, and special food and merchandise offerings. The Disneyland Hotel is a great home base during this family vacation.
New Year's Eve, Walt Disney World Resort, FL
To celebrate New Year's Eve getaways at this merry bunch of Disney parks, more than half a dozen restaurants will serve holiday feasts with all the trimmings. For a more fancy party, make your reservations for the Disney Countdown to Midnight at the Disney Contemporary Resort starting at 8 p.m. Dec. 31. Food, drinks and music precede the Fantasy in the Sky fireworks display in the Magic Kingdom. $225 per guest. If you don't mind crowds, this obvious choice for a kid-friendly destination has an array of economy to upscale hotels to choose from.
Mimi Slawoff of Planetfamilytravel contributed this to MiniTime. She is a Los Angeles-based journalist and a seasoned family travel expert who explores the world with her three children and writes about their journeys.