3 ways to get in on the Disney vacation secret
By Suzanne Rowan Kelleher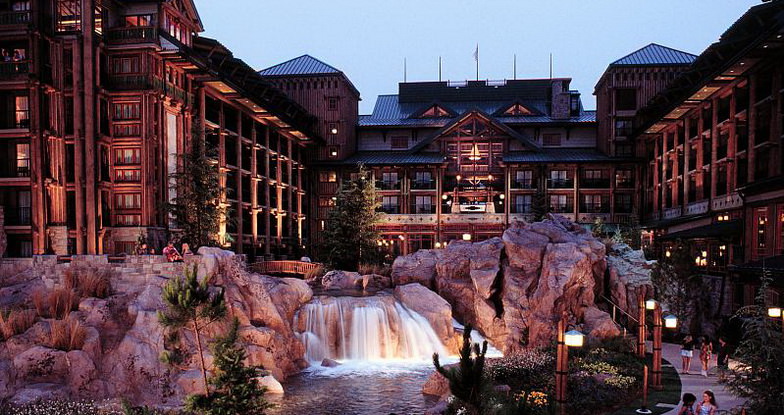 BestofWDW
Mouse-loving aficionados have a secret that could help you save big money on your next Disney vacation. Chances are, you already know that Disney World offers a wide range of lodging options, from campgrounds to budget hotels to luxury resorts. But—shhh!—have you heard about the condos? At a handful of Disney resorts, accommodations include cushy villas with full kitchens, Jacuzzi tubs, private balconies, and in-room laundry facilities. These properties belong to Disney's vacation timeshare program but non-members can quite easily book a stay, too—and for less than you may think. Lean closer and lend a mouse ear.
The collection of Disney Vacation Club resorts offers an incredible variety of themes and experiences, with a level of comfort and luxury comparable to Disney's top deluxe hotels. The main difference is that DVC properties are condo-style, with floor plans that range from studios to three-bedroom villas.
There are seven DVC properties at Walt Disney World Resort: Bay Lake Tower at the Contemporary Resort, Old Key West Resort, BoardWalk Villas, The Villas at Disney's Wilderness Lodge, Beach Club Villas, Saratoga Springs Resort & Spa, and Animal Kingdom Villas.
Four DVC resorts are located outside Walt Disney World: Villas at the Grand Californian in Anaheim, California; Disney's Aulani on Oahu; Vero Beach Resort, on Florida's Treasure Coast; and Disney's Hilton Head Island Resort, in South Carolina.
Checking into these properties is easier than you might think. There are three ways to book a stay: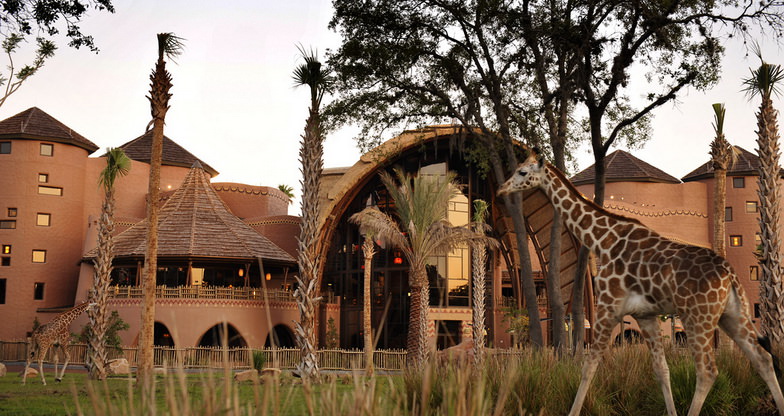 BestofWDW
1. Become a DVC member.
For folks who visit Disney World frequently and prefer to stay in luxury resorts, a Disney Vacation Club membership can save thousands of dollars over the years. Since the club's launch in 1991, membership has grown to some 100,000 families from over 80 countries.
For an initial minimum investment of about $18,000, members receive an annual allotment of "vacation points" that they can use to purchase stays at the properties of their choice. You get the same number of points every year, and you can purchase more points at a later date if you like. There's also an annual membership fee, which typically works out to less than $850 per year if you buy the minimum number of points. The Disney Vacation Club is more flexible than most timeshare programs. You aren't locked into a single property or a specific time of year. You can stay where, when, and as often as you like. All it takes is some planning.
Let's say that you want to splurge on a week in a two-bedroom villa at the Saratoga Springs Resort & Spa during the kids' spring break. Since that's peak season, you may find that you don't have enough points in your annual allotment. One solution might be to borrow next year's points and combine them with this year's allotment. You could also bank this year's points for next year. And if you should ever tire of theme parks, you can use your points to purchase non-Disney vacations, such as ski trips, African safaris, and European city breaks through DVC's affiliation with Interval International.
Joining the DVC requires a sizable initial investment, so weigh your decision carefully. To help figure out whether membership makes sense for you, the best place to start is the Disney Vacation Club web site. In addition, check out the excellent DVC Primer on AllEarsNet.com, the most comprehensive online resource on Disney.
2. Contact Disney.
You can book a stay at any Disney Vacation Club resort by contacting the online Disney Reservations Center or phoning 407/WDW-MAGIC.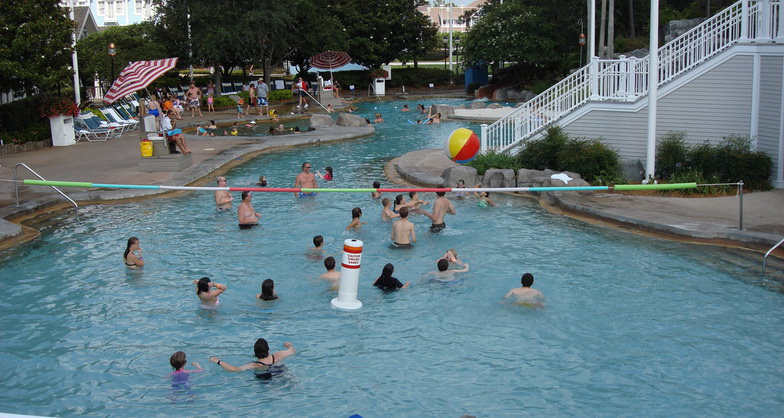 Suzi Lozzi
3. Rent a DVC member's points.
This is another insider's way to save a tidy sum on a deluxe Disney vacation, though it isn't as simple as booking directly through the resort. DVC members who don't need their allotment of points may "rent" them to a non-member. Here's how it works:
Suppose you want to spend four nights in a one-bedroom unit at Beach Club Villas. A DVC member would have to spend a set number of points for that stay. If you rented those points at the going rate, the four-night stay would cost you about 30 percent less than the same vacation booked through the Disney Reservations Center.
To find a DVC member willing to rent his points, hang out where members hang out. Certain web sites are popular gathering places for the DVC crowd. The Unofficial Guide to Walt Disney World, by Bob Sehlinger, recommends Disboards, a popular Disney message board site. The site even has a handy online rental points calculator. You select your travel dates, property, and the size of the villa. The tool totes up the required number of points in a jiffy.
Note: Disney does not get involved in point-renting transactions, and it's a bit like buying a vacation on eBay. The deal will only work if there's a reasonable amount of trust on both sides. The DVC member needs to trust that he'll be paid. You need to trust that the reservation will be booked in your name and that the DVC member will pay Disney the required number of points. Disney will then send a confirmation to the DVC member, who will pass it on to you. When it goes off as planned, everybody's a winner.