Disney World for budget families
By Holly Rosen Fink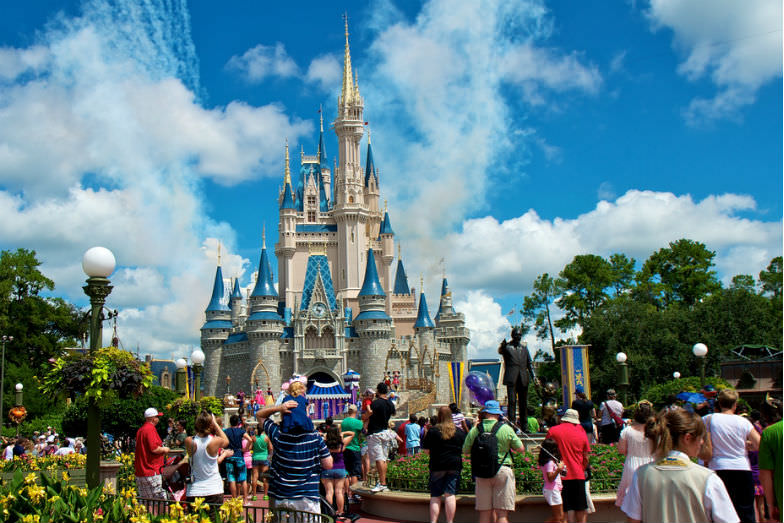 Disney's Magic Kingdom in Orlando (Flickr: tegioz)
If you're planning a trip to Walt Disney World and are worried about burning a hole in your pocket, it's time to de-stress. Just about every child dreams of a family vacation at Walt Disney World and just about every parent wants to make those dreams come true – but the cost can be prohibitive.
It's absolutely true. Disney CAN be an affordable family vacation. With time to plan ahead, getting the kids involved in the process and doing as much as research as possible, you can find the bargains that will make your trip much less expensive.
Here are five tips to ensure a safe and exciting trip to Walt Disney World in Orlando, Florida, without breaking the bank:
Flights
The key to getting an affordable flight to Orlando is to plan ahead – as much as a year in advance. Think about taking your kids out of school for this family vacation, as off-peak tickets are less. Airlines like Jet Blue and Southwest Airlines offer deep discounts to Florida, so hop on their web sites and sign up for news alerts to get notifications for future discounts to Orlando.
Tickets
Tickets to Disney are not cheap. However, Disney does make it easier for more long-term guests. For example, a one-day pass to Magic Kingdom costs $105 for an adult, $99 per child. Once you get to a 3-day pass, the price is $91.67 per day per adult, $85.34 per child. The discounted 5-day ticket saves you even more money.
Buying your tickets in advance saves money. There are authorized ticket brokers that offer big discounts. Disney offers deals to AAA and CAA members, Florida residents, military and civil service, corporate discounts, Canadian residents, Hilton Honors, Disney Vacation Club, University of Florida students, Youth Group Discounts and others.
Hotels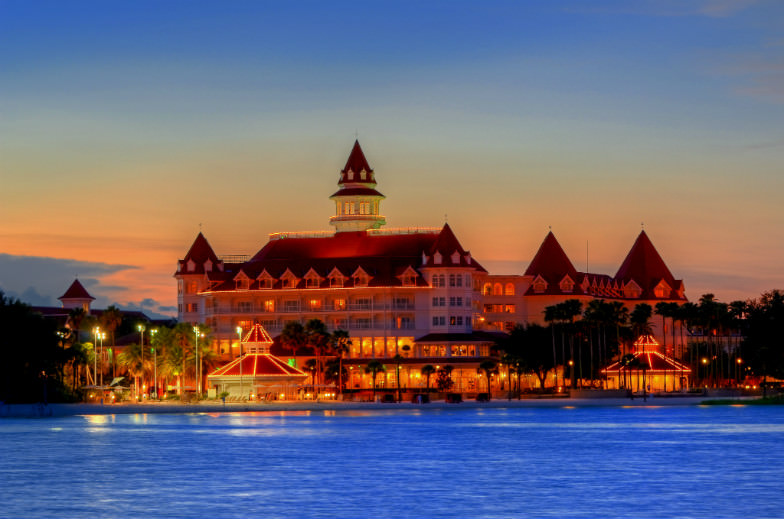 Disney's Grand Floridian Resort & Spa (Flickr: Atiq Nazri)
While it's definitely nice to stay at a Disney resort on the grounds, it is certainly not necessary. If you travel at off-peak times, there are deals to be had. But it might be easier is to simply book a hotel outside the park or one that offers free breakfast to save the cost of one family meal. You can stay a few miles away in a hotel that offers free shuttle service to and from the parks at all times of the day. The Holiday Inn offers free food to young children and a variety of family programming, and the reliable Homewood Suites offers free breakfast. Book in advance, do your research and find a bargain.
(MORE: Find Disney deals and packages, and save big on your Disney getaway with the kids.)
Food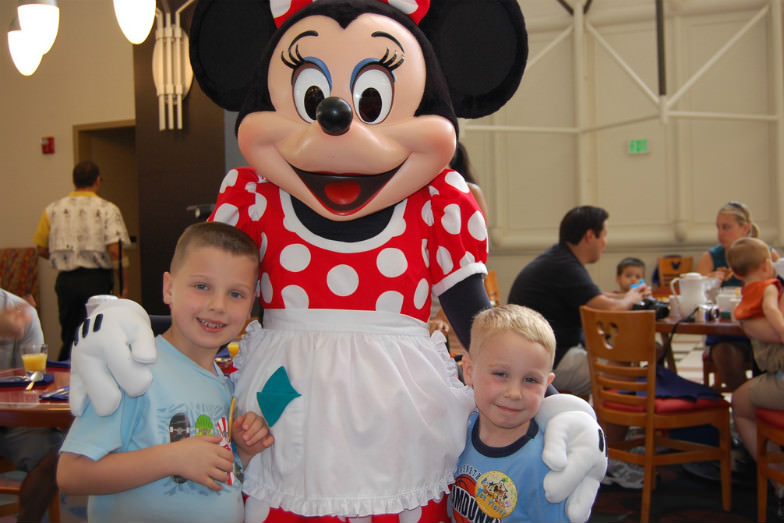 Character breakfast at Disney (Flickr: Matthew Freeman)
Again, the key here is to plan ahead. Bring a backpack and fill it up with drinks and snacks ahead of time as both can be quite expensive. Plus, you can bring in healthier options so your kids aren't munching on french fries and candy all day. There is a security check at the park entrances, but they won't confiscate your food or beverages.
Another trick is to have one big meal of the day out, and have smaller meals the rest of the time. The character meals may be expensive, but they are fun and typically buffets where you can load up. Another suggestion is to dine off the grounds, easier when you have a car.
Of course, you can also shop for food and cook in your rooms if you have a kitchen, or pick up a box of cereal and milk and have breakfast in the room. If you have your bigger meal during the day, it will be fun to plan for a delicious dessert at Epcot where they offer food from around the world. Ask people who live in Orlando, or look online, for restaurant recommendations and try to stay away from tourist traps.
(MORE: Get more tips on vacationing in Disney World on the budget.)
Miscellaneous Tips
Shop where the locals shop, not where the tourists shop.
As far as souvenirs, Downtown Disney is a great place to shop. It's even better than the shops at Disney, and your kids will find knick-knacks that they'll want to take home. Before you go on your trip, talk to your children about souvenirs. Make it known that they will each pick out one souvenir and they will need to be choosy and think carefully before choosing an item.
Try to plan for the unexpected. Bring raincoats, warm clothing, toiletries and batteries so that you don't have unexpected expenses to worry about. The last thing you want is to be making major purchases at Disney when you have the same exact things at home. Pack smart, and you'll spend less money on your trip as a result.
Lastly, and most importantly, don't sweat the small stuff. You can't go to Disney thinking about the cost of every little thing. Enjoy yourself and try not to stress about the cost of the trip. If you take some of the tips mentioned to heart and do your research, you are destined to have the Disney magical experience that you should have. And just think, you won't break the bank.
Holly Rosen Fink of The Culture Mom contributed this to MiniTime.