South Dakota with kids
By James Holland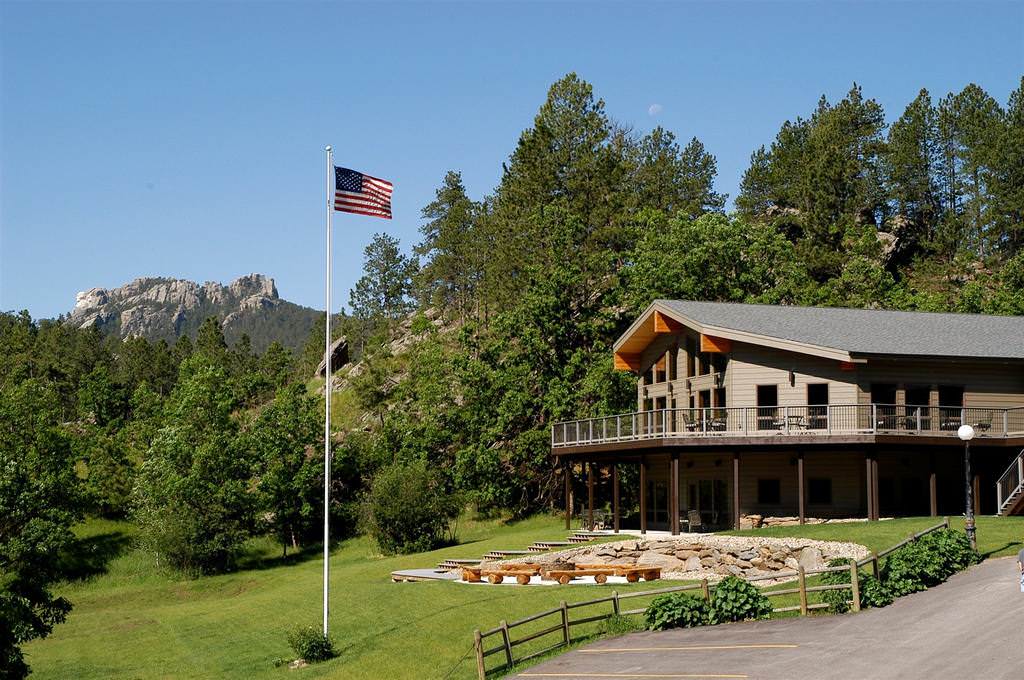 K Bar S Lodge is one of the best family-friendly hotels along South Dakota's I-90. (Courtesy K Bar S Lodge)
As far as epic road trips are concerned, South Dakota is an impressive, kid-friendly choice, especially along the I-90. You can visit Mount Rushmore, trek the Badlands, visit the eponymous Sioux Falls, and indulge in as many fried cheese curds as you can stomach. There's so much to do in the state that you'll want to spend time in various parts.
Luckily, a family-friendly hotel in South Dakota isn't hard to find. The state offers a gamut of luxury and budget hotels. And on hand is a collection of some of the more family-geared stays. Some might be a bit more utilitarian while some might be kitschier—your family will love them all.
(MORE: Mount Rushmore to Falls Park: South Dakota's Great Outdoors)
Holiday Inn Express & Suites Rapid City
The Holiday Inn Express & Suites Rapid City is the perfect starting point. This family-friendly hotel in South Dakota is a short drive from the Rapid City airport. Not only is it close to the airport, but also the Rapid City Mall. Take a short drive to get to Reptile Gardens, Bear Country and the SD Space & Air Museum. For amenities, take advantage of the free breakfast, free Wi-Fi and fitness center. Your kids can enjoy the zero entry pool while you sit in the hot tub.
K Bar S Lodge
Buried in the Black Hills of east South Dakota, the K Bar S Lodge offers a taste of the rustic. Not only is it a perfect family-friendly hotel in South Dakota, it's also the perfect home base. The Lodge sits only a few minutes from Mount Rushmore by car. Crazy Horse, Rapid City, Deadwood and Custer Park are all within an hour. The Lodge grounds offer access to plenty of hiking for a kid-friendly diversion. Some important amenities at the hotel include handicap accessible rooms, continental breakfast, Wi-Fi and more. If you can splurge, consider getting a room with a profile view of Mount Rushmore.
Holiday Inn Rapid City-Rushmore Plaza
The giant waterfall in the lobby welcomes you to this family-friendly hotel in South Dakota. A perfect base for exploring Rapid City, it is one of the more picturesque Holiday Inns. This kid-friendly hotel offers free stays for kids under 18 (staying with their parents). It is a 15-minute walk to downtown Rapid City. Visit Main Street Square and a massive public art project that line the streets.
Frontier Cabins
If you need a base to explore The Badlands, look no further than Frontier Cabins. This family-friendly hotel in South Dakota looks exactly like you would expect. Individual cabins that look like they were built from logs will transport you back to a simpler time. Or stay in one of the onsite teepees. You will have access to modern amenities like TV and air conditioning. Plus, you'll have the ability to park right in front of your cabin. There's also a corner store that doubles as check-in. It's filled to the brim with fireworks, which can be kid-friendly with adult supervision, as well as a ton of trinkets.
(MORE: Hotels With the Coolest Kids' Amenities)
Holiday Inn Sioux Falls-City Centre
Sioux Falls, giving the city its name, is just across the bridge from this Holiday Inn location. While it might look a little utilitarian, it has all the amenities you could need from a family-friendly hotel in South Dakota. A pool, restaurant (with a full breakfast buffet), fitness center and more will cover all your bases. Most importantly, this kid-friendly hotel has one special offer: kids 18 and under stay and eat for free when sharing their parents' room.
James Holland of Another Spur on the Road contributed this to MiniTime.