Disney World with kids
By Dave Parfitt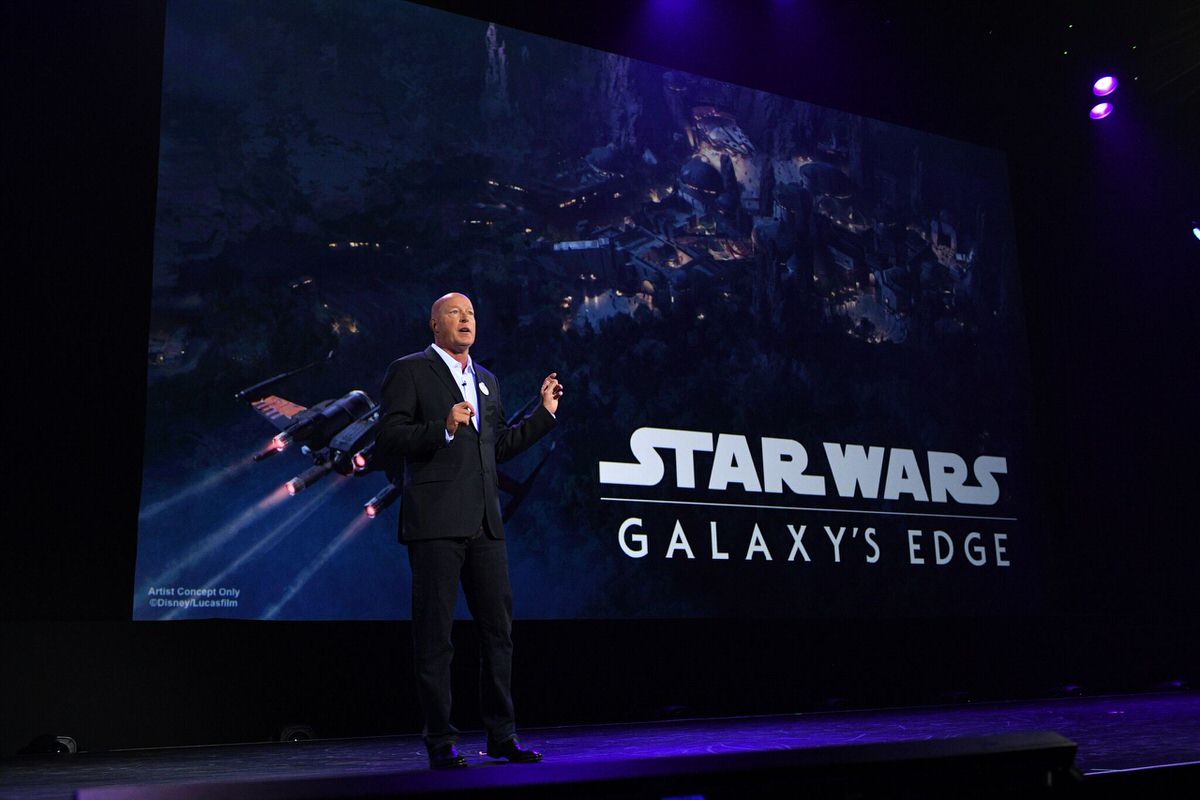 Bob Chapek announced Star Wars: Galaxy's Edge as the name of the previously untitled Star Wars-themed land coming to Disney's Hollywood Studios. (Courtesy Disney Parks)
Walt Disney World just opened Pandora – The World of Avatar at Disney's Animal Kingdom. Just don't think the theme park giant will rest on the accolades of this new land.
Recently, the Disney D23 Expo fan convention was held in the Anaheim Convention Center, July 14-16, adjacent to Disneyland. Called "The Ultimate Disney Fan Event," the D23 Expo brings together all the worlds of the Walt Disney Company. A host of new attractions at Walt Disney World were announced both in and outside the parks.
Building these new rides will keep Walt Disney Imagineers busy until Walt Disney World's 50th Anniversary Celebration in 2021. So when are you planning your next family vacation to Walt Disney World? Between now and 2021, whenever your family decides to visit, there's bound to be something new.
Here are the latest details on all the new attractions at Walt Disney World in development.
(MORE: What's New at Walt Disney World in 2017)
Disney's Hollywood Studios
Toy Story Land will open in time for summer 2018 welcoming families to Andy's toy strewn yard. Toy Story Land rides include Slinky Dog Dash roller coaster and Alien Swirling Saucers, a spinner ride beneath.. The Claw.
Mickey and Minnie's Runaway Railway will be a ride into and through a Mickey Mouse cartoon. Surprisingly, it's the first-ever ride through Mickey Mouse themed attraction. Mickey and Minnie's Runaway Railway will replace The Great Movie Ride inside the Chinese Theatre. Opening date for Mickey and Minnie's Runaway Railway has not yet been announced.
Star Wars: Galaxy's Edge is the name for the Star Wars themed land opening in 2019. The land includes two attractions. The first one is a ride on board the Millennium Falcon where your family must work together to complete a mission. The second attraction will simulate the escape from a battle inside the gaping hangar of an Imperial Star Destroyer.
Recommended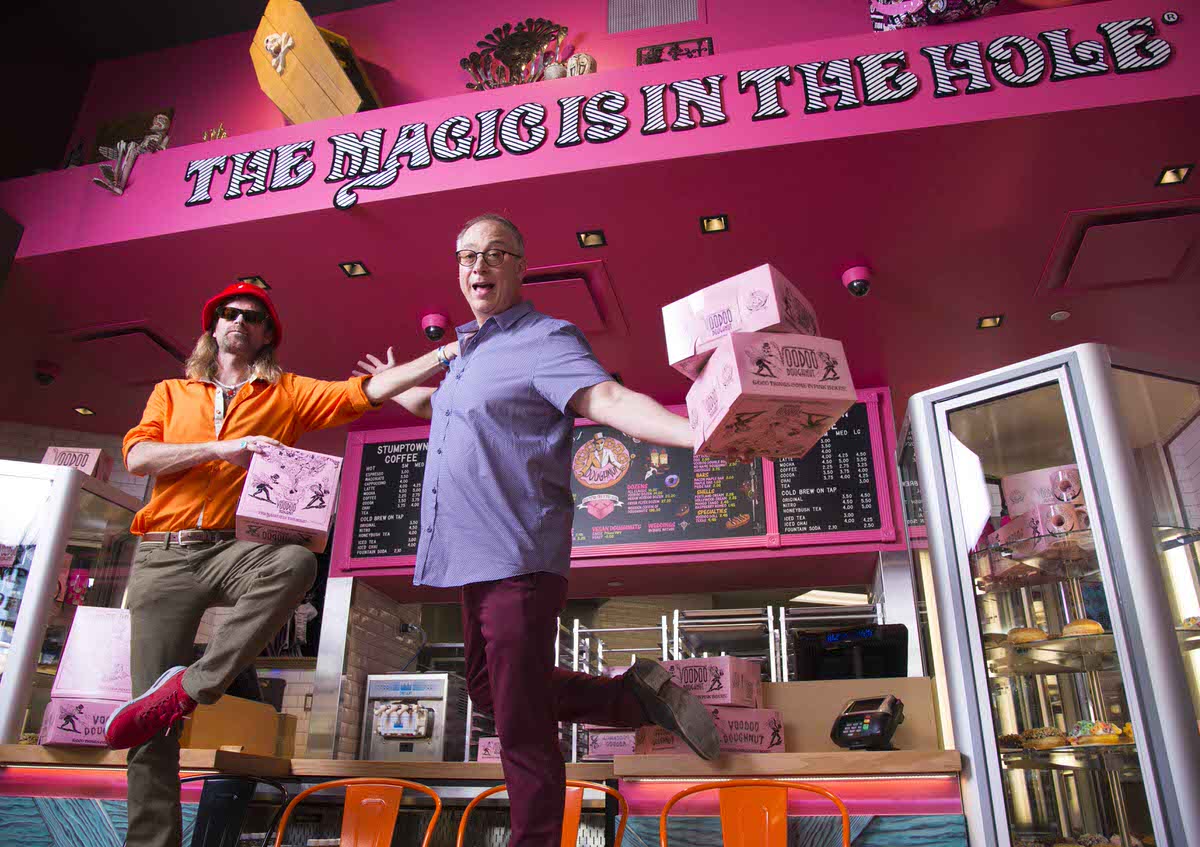 Epcot
Guardians of the Galaxy will take over the building occupied by Ellen's Energy Adventure inside the Universe of Energy pavilion. Disney released few details as to what type of ride this "Guardians of the Galaxy" entails. However, it's sure to involve a classic rock soundtrack. This Guardians attraction will be open by 2021.
Mission: SPACE will receive updated missions including a tamer Green training mission. In addition, a Mission: SPACE themed restaurant will open operated by the Patina Restaurant Group. There is currently not an opening date for the space restaurant.
The China Pavilion receives a new digital Circle-Vision film. Opening date for this new film has not been announced.
Ratatouille will open by 2021 in the France Pavilion of World Showcase. This attraction based on the 2007 Pixar film "Ratatouille" will be similar to the ride at Disneyland Paris Resort. Guests will "shrink" to the size of a rat and will be chased through Gusteau's Parisian restaurant.
Magic Kingdom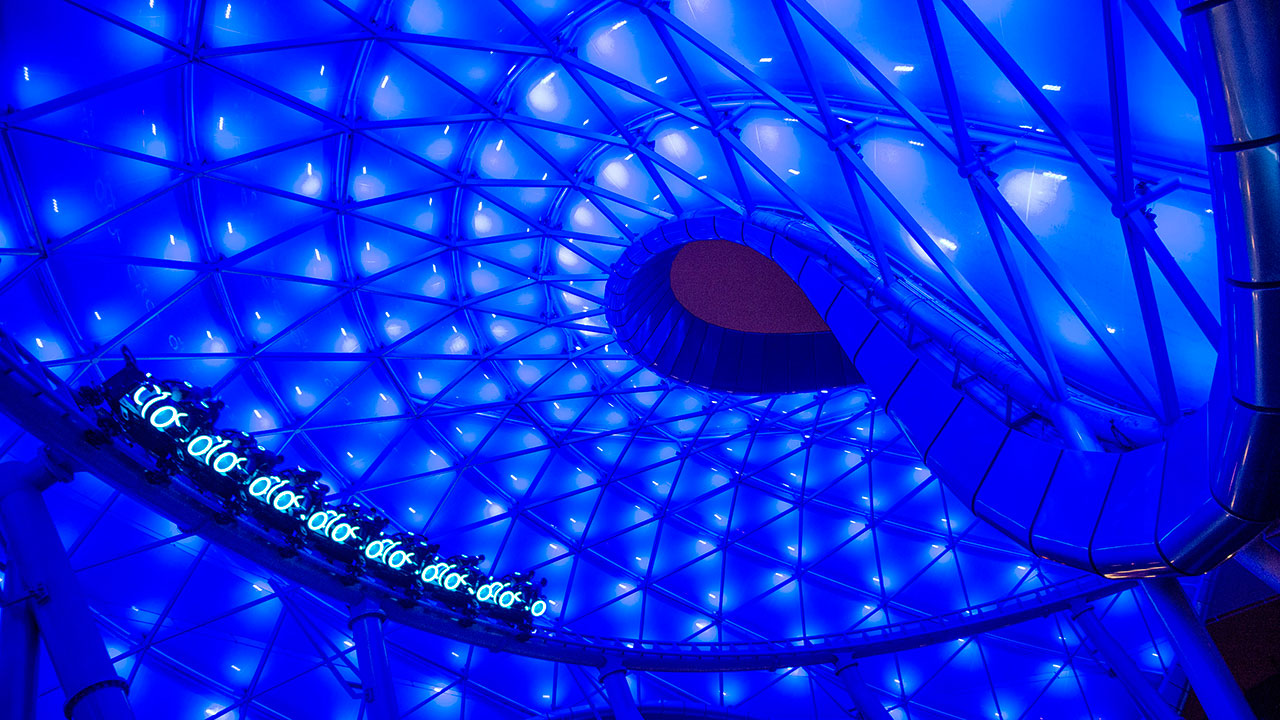 Hop aboard a Lightcycle when this TRON-themed roller coaster opens at the Magic Kingdom. (Courtesy Disney Parks)
A TRON-themed ride similar to Shanghai Disneyland's TRON Lightcycle Power Run roller coaster will be added to Tomorrowland. Just in time for the Magic Kingdom's https://www.minitime.com/Magic_Kingdom-Lake_Buena_Vista-FL-attraction 50th anniversary in 2021.
(MORE: What's New at Universal Orlando in 2017)
Outside the Parks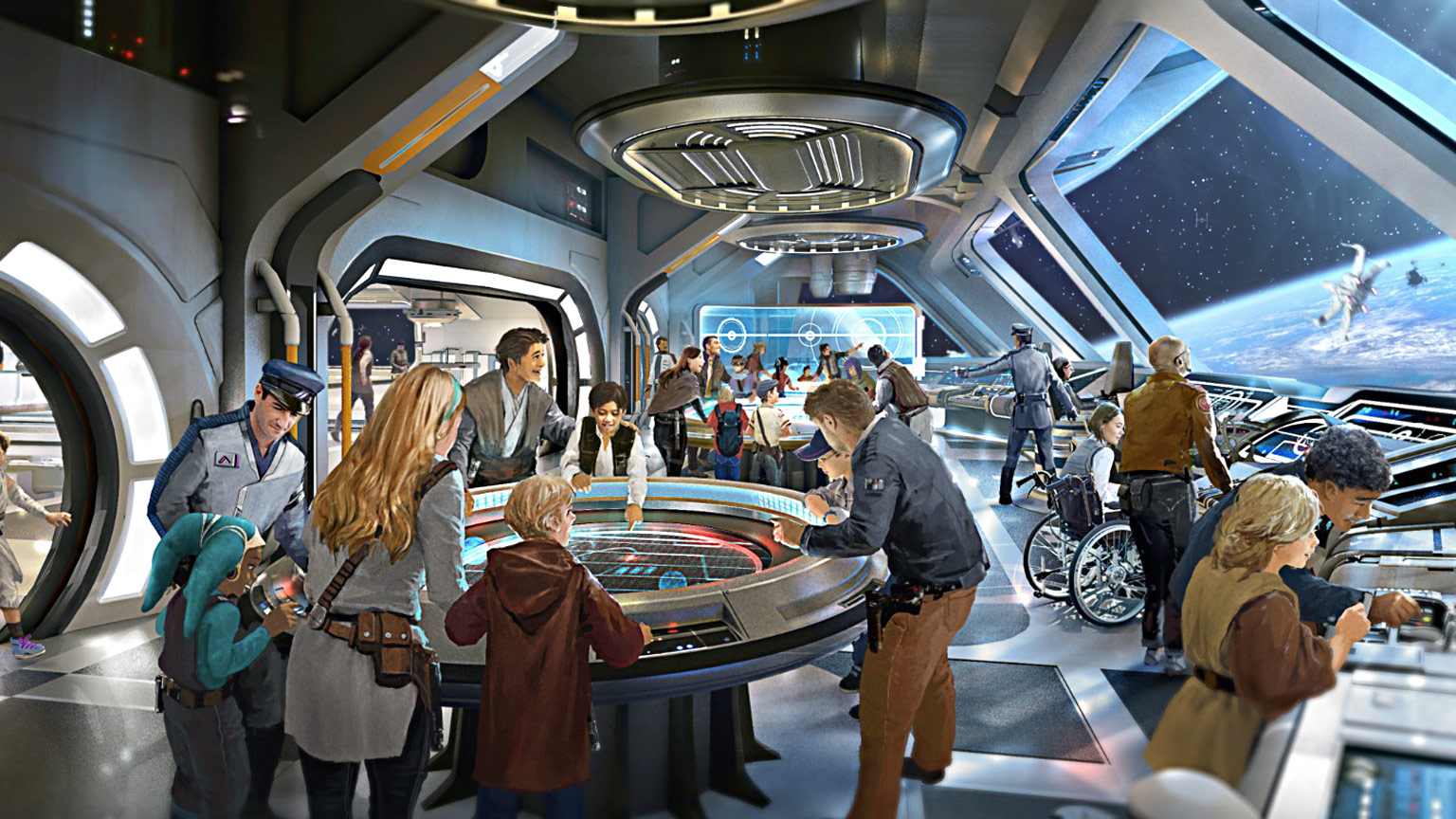 Channel your inner scoundrel at this Star Wars-themed resort. (Courtesy Disney Parks)
A "Star Wars"- themed hotel will house your family of Skywalkers in an all immersive, 24 hour, role-playing type experience. Disney has not yet determined when this hive of scum and villainy will open.
Disney Riviera Resort will be the 15th luxury-level Disney Vacation Club property. Located between Epcot and Disney's Hollywood Studios, the new hotel is expected to open in Fall 2019.
Disney Skyliner will use a gondola system to alter the Walt Disney World skyline. The transportation system will run between Epcot and Disney's Hollywood Studios theme parks. It will connect four different hotels including the newly announced Disney Riviera Resort. Opening date for Disney Skyliner will be announced later.
Dave Parfitt of Adventures by Daddy contributed this to MiniTime. He is a father of two and a runner with a PhD in neuroscience who chronicles his family adventures as well as offer family travel advice and escapist fun from Dad's perspective.