Best fall attractions in Jasper National Park
By Linda Wilkinson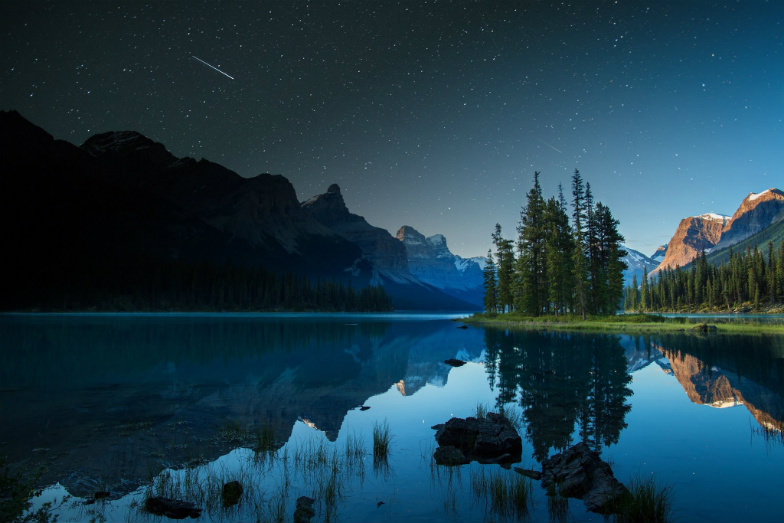 Maligne Lake in Jasper National Park (R. Bray for Jasper National Park)
As the largest national park in Canada, Jasper National Park is a must-see location and an exciting place for a family vacation. Even in late summer and early fall, your family will be able to enjoy lots of outdoor activities – hiking, boating, rafting and just watching for wildlife.
Here are the top five kid-friendly tourist attractions in Jasper National Park:
(MORE: Find kid-friendly hotels to stay near Jasper National Park.)
Spirit Island Cruise (Maligne Tours Ltd.)
Take the 90-minute boat tour to Spirit Island on Maligne Lake. Your family won't want to miss this inspiring trip that has been named the "Best Boat Tour in Canada" by Reader's Digest subscribers. For a two-hour family-friendly tour, take the Family of Explorers cruise and relax while the children eat snacks, and are guided through a nature-based scavenger hunt on Spirit Island.
Tip #1: The Family of Explorers is free for children under 5 but is offered only during summer months (July 1 to August 31).
Tip #2: If you are staying at the Best Western Jasper Inn or at the Fairmont Jasper Park Lodge, you can save time by booking a cruise with the concierge.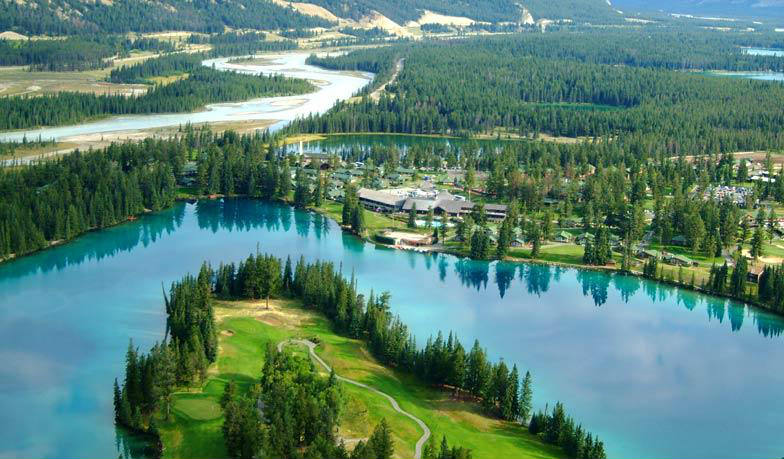 Fairmont Jasper Park Lodge (Fairmont)
If you're looking for a kid-friendly hotel in Jasper, stay at The Fairmont Jasper Park Lodge. In addition to spectacular views and opportunities to spot wildlife, The Fairmont Jasper Park Lodge provides many free activities for kids. Outdoor games and activities, a playground, pool even a private check-in to give your children the VIP treatment. They can even play golf for free when they play with an adult after 1 pm. There's also a babysitting service so parents can have some time to relax or enjoy a dinner out while the children are cared for.
Tip #1: If you have young children under six, they can eat for free at the restaurant.
Tip #2: The Fairmont Jasper Park Lodge offers promotions occasionally. Be sure to look for them on the lodge's website before you book.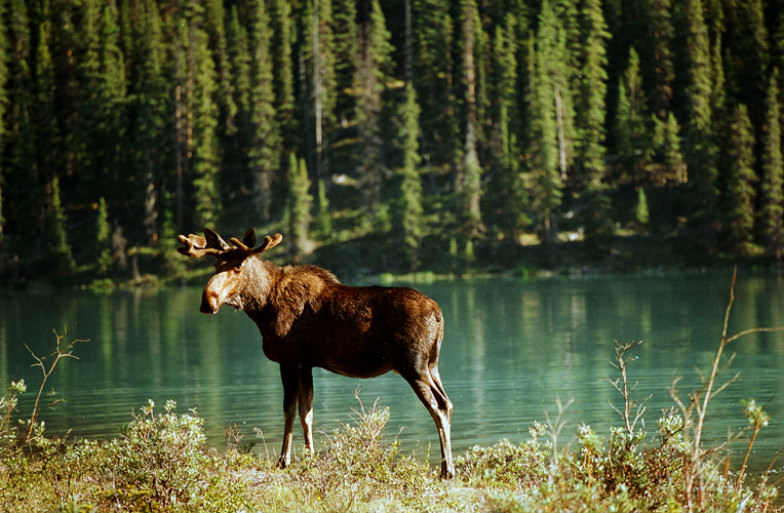 Wildlife at Maligne Lake in Jasper National Park (Maligne Tours Ltd.)
For lasting memories of your family vacation in Jasper, take a ride on the wild side – a wildlife tour, that is. Get a glimpse of many of the area's iconic animals, such as elk, big horn sheep, black bears, bald eagles, moose and wolves. Children must be six or older for this 3 to 3.5 hour evening trip. There will be opportunities to leave the bus to take pictures and access viewpoints so proper clothing and shoes are required.
Tip #1: The bus does pick-ups and drop-offs at Jasper area hotels at approximately 5 pm. Book your tour in advance to know the exact departure time as it changes based on the available daylight hours.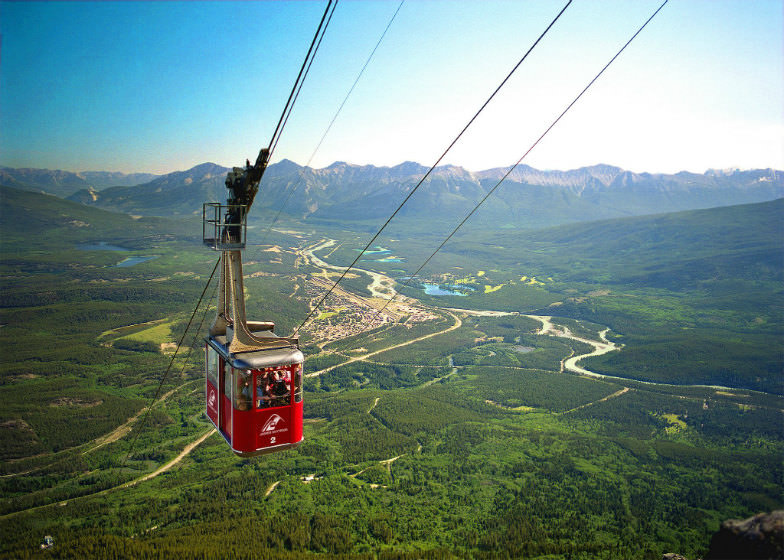 Jasper Sky Tram (Jasper SkyTram)
Jasper SkyTram is another great family-oriented attraction in Jasper. It's easy to get to by car or rental vehicle, a taxi or shuttle. Your family can even walk or bike, if you don't mind going uphill. Kids of all ages – young children to teens – will enjoy the flight up Whistlers Mountain (8,100 feet/2,500 meters) with a knowledgeable flight attendant who will share interesting facts and answer any questions. Once at the top, your family can chose between a hike up the summit trail (more suitable for older children and teens), resting at the Upper Station to take in the view or stopping to dine at The Treeline Restaurant. Remember to wear good shoes and bring along water bottles, sunscreen and bug spray. One more thing – make sure you bring your camera. You won't want to miss snapping pictures of the spectacular view.
Tip #1: Book your tickets online to avoid a wait at the ticket desk. It's also a good idea to check the hours of operation change as they change according to the season.
Tip #2: Dress in layers as the mountain weather is unpredictable.
(MORE: Find more kid-friendly attractions in Canada.)
One of the most popular tourist attractions in Jasper National Park is the breathtaking Maligne Canyon. This area has it all – falls, caves, spectacular views and even a few bears. You can either book a tour guide ([email protected]) or take your family on a self-guided tour that is approximately two hours for a round trip to the sixth bridge and back. If you have young children and prefer a shorter hike, you will want to cross only the first and second bridges.
Linda Wilkinson contributed this to MiniTime.