10 heavenly adventures with kids
By Suzanne Rowan Kelleher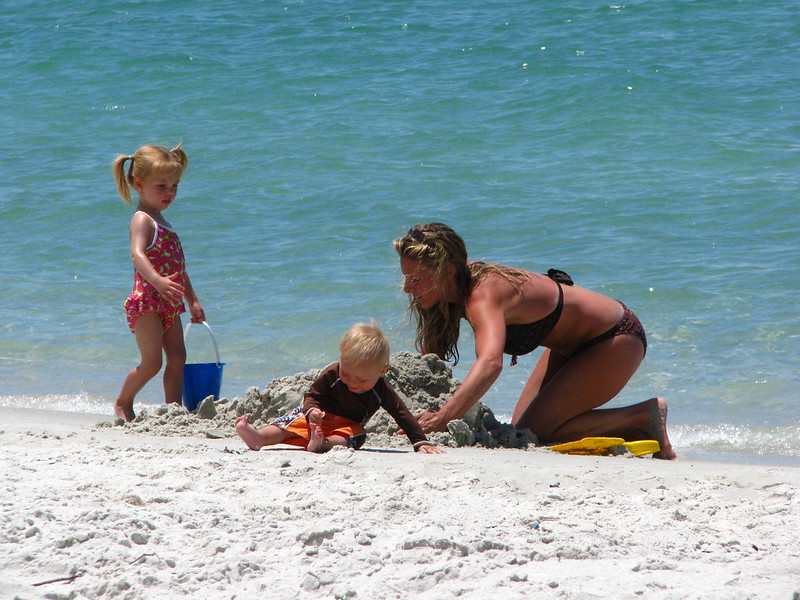 Blessed with sugar-white beaches, beautiful hotels, and a lively art scene, the area of southwest Florida known as the Paradise Coast—comprising Naples, Marco Island, and the Everglades—has long been a favorite of sophisticated travelers and romantic couples. Readers of Yahoo! Travel even rated Naples one of the top 10 beaches in the United States.
Families will find a lot to love on the Paradise Coast, too. The area is a kid-friendly playground, boasting mile after glorious mile of seashell-strewn sand, zoos, fun parks, and museums. Yet with some 80 percent of its land devoted to parks and preserves, this is first and foremost a nature-lover's paradise. You'll find countless species, from alligators and turtles to manatees and dolphins, and plenty of ways to explore their habitats. Here are 10 ways to discover why the Paradise Coast is heaven on earth for families:
Meet some critter friends. Known for its collection of exotic animals and child-friendly exhibits, the Naples Zoo shelters a wide array of species, from fosas, rare carnivores native to Madagascar, to frisky Florida black bears. Kids will love the Primate Expedition Cruise and the Madagascar Pavilion, which offers terrific viewing of an island full of lemurs. The zoo also has three playgrounds with monkey bars, climbing structures, and slides for energetic kids. At Alligator Bay, don't miss feeding time if you want to catch the gators' fast and fearsome snapping jaws in action. Tip: Discount tickets are available on the zoo's web site. (1590 Goodlette-Frank Rd., Naples; 239/262-5409; Daily 9am-5pm. Admission: $19.95/adult, $11.95/child 3-12, free for kids 2 and under.)
Be a citizen scientist. Budding marine biologists will love taking part in The 10,000 Islands Dolphin Project, a five-year study of the area's native bottlenose dolphin. During a three-hour catamaran cruise, accompanied by a captain and naturalist first mate, young explorers can spy dolphins and help the researchers identify, photograph, and even name new Flipper friends. Between May and September, you're also likely to see manatee. The boat makes a stop on a barrier island beach so shell collectors can gather some of the area's famously beautiful specimens. Tours sell out quickly, so call or reserve online in advance. (951 Bald Eagle Dr., Marco Island, 800/979-3370. Departures at 9am and 1pm. Tours: $54/adult; $27/child 3-12; free for kids under 2.)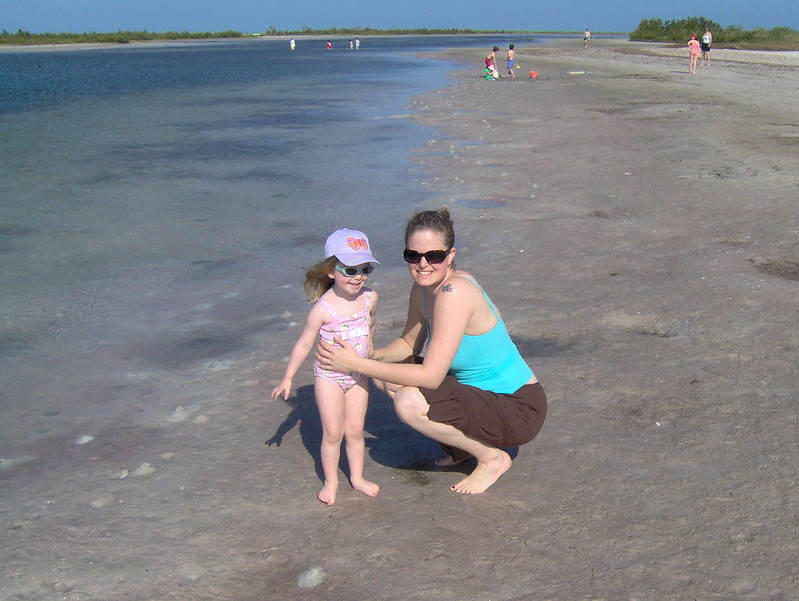 Discover the perfect beach. Seeking the shores of your dreams? You'll find it at Tigertail Beach Park on Marco Island. A pristine stretch of sugary white sand? Check. Crystalline, azure water? Tidal pools to explore? Double check. Situated close to a nature reserve, this beach is famous for the 86 species of wild birds that preen along its shores. For a proper introduction, join a free nature walk with guides from the Conservancy of Southwest Florida. Beach amenities are plentiful: Kayak and umbrella rentals, showers, restrooms, play area, snack bars and chickees (open-sided, palm-thatched huts) for when you've finally met your sunshine quota. (Spinnaker and Hernando drives, Marco Island; Daily 8am-sunset. Parking: $8. Conservancy of Southwest Florida, 239/262-0304; Tours depart Jan-Apr at 9am. Free admission, call for reservations.)
Glide through the 'glades. Nature lovers won't want to miss a chance to explore the Everglades, the massive subtropical watershed that is one of the most important havens for rare and endangered species in the world. The Everglades National Park is the gateway for exploring the Ten Thousand Islands, a maze of mangrove trees and waterways that extends to Flamingo and Florida Bay. One of the best ways to view native flora and fauna is by kayak, gliding serenely under creeping mangrove tunnels as you spy bird rookeries and native orchids just like the area's Seminole Indians of yore. Everglades Area Tours offers tours for every skill level—even a powerboat-assisted trip to boost young or inexperienced paddlers—and are guided by certified naturalists and environmental engineers. (Everglades Area Tours, 238 Mamie St., Chokoloskee Island, 239/695-3633. Tours: $99-129/person. Park admission not required for tour participants.)
Sink a hole in one. Though you won't need a driver to tee off, there's nothing miniature about the 18-hole courses at Coral Cay Adventure Golf. A beautifully groomed course, fringed with palm trees, wends its way through rock gardens, splashing waterfalls, and a gentle mist in strategic spots to keep golfers cool. (2205 E Tamiami Trl., Naples; 239/793-4999; Daily 10am-11pm. Admission 18 holes: $9/adult, $8/child 5-11, $3.50/child 4 and under.)
Visit a wild animal hospital. Where do wild beasts go when they get injured or sick? Bobcats, deer, pelicans, herons, gopher tortoises, and many other species get cared for in the wildlife rehabilitation area of the Conservancy of Southwest Florida Nature Center. Kids can stroke horseshoe crabs and turtles at the Discovery Center touch tank, then the whole family can take a nature cruise on the mangrove-lined Gordon River or hike along part of the Great Florida Birding trail. (1450 Merrihue Dr., Naples; 239/262-0304; Year-round: Mon-Sat 9am-4:30pm, plus Nov-Apr Sun noon-4pm. Admission: $9/adult, $4/child 3-12, free for kids under 3.)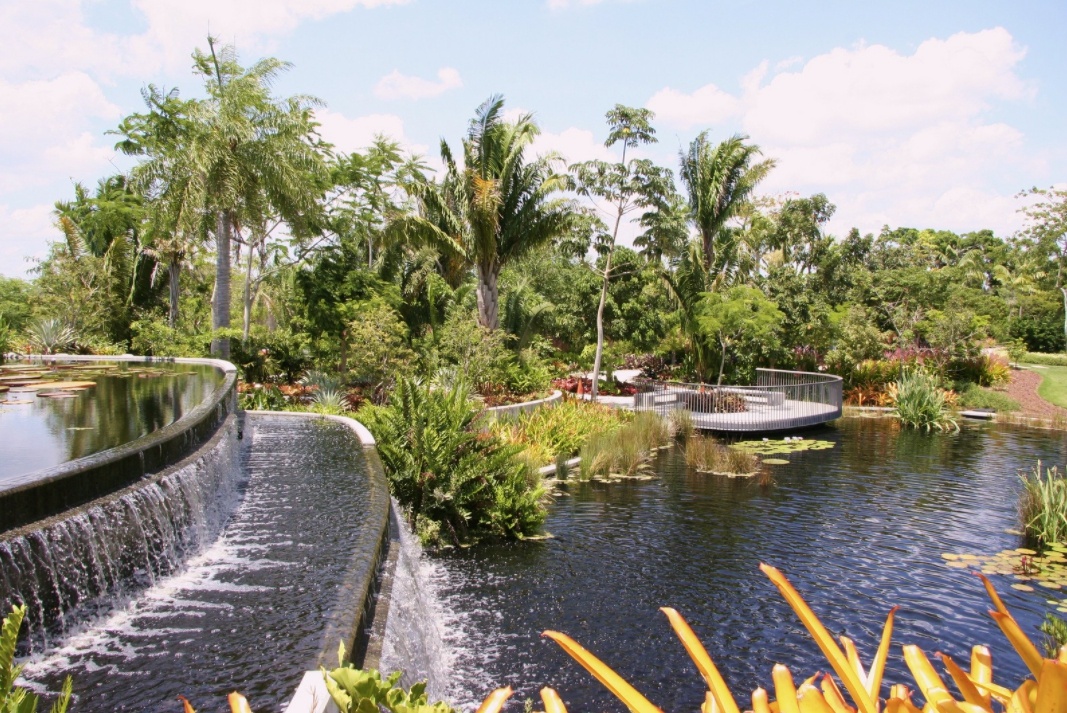 Go on a treasure hunt. Families with older kids will love the challenge of the Old Naples GPS Tour, a self-guided tour for which you must follow locally-flavored clues with the help of a hand-held GPS device. Along the way, your team will tour Old Naples with its historic landmarks, hidden courtyards, intriguing architecture, quaint side streets, and restored cottages. Feel free to wander or stop for refreshments—it's part of the fun! While searching for the next clue, you'll come across intriguing artwork, lovely fountains, and lush landscaping of Old Naples. The route also takes you to the lively Naples Fishing Pier and across beautiful white-sand beaches on the Gulf of Mexico. (Out'nbackTours; 239/455-4611. Call for reservations and rates.)
Learn and grow. From exotic flowers to trees and shrubs, the Naples Botanical Garden showcases plantlife from a wide variety of subtropical locations, such as Brazil, the Caribbean, and Asia. Want to cool off? Head to the Children's Garden and let your kids splash and play in the jets of water spraying from the boulders around the courtyard. There's myriad opportunity for interactive learning as you explore the giant treehouse, Healthy Eating Garden, just-for-kids secret garden, and ever-popular butterfly house. (4820 Bayshore Dr., Naples; 877/433-1874 or 239/643-7275. Open daily 9am-5pm; Admission: $10/adult, $5/child 4-14, free for kids 3 and under.)
Rev your engines. The Extreme go-kart track at King Richard's Family Fun Park is the real deal, complete with banked curves and checkered-flag finish. There's also a medium-size track for kids under 58 inches tall as well as a a mini-track with two-seater cars for tiny racers. King Richard's fun mock castle features a 24-foot climbing wall, laser tag, waterpark, and a hearty selection of rides, including an adrenaline-boosting 30-foot plunge called Dungeon Drop. (6780 N Airport Rd., Naples; 239/ 598-2042 Sun noon-9pm, Mon-Fri 11am-9pm, Sat 11am-10pm. Tickets: $5/single, $26.50/six-pack, $36.50 for unlimited use of all attractions including Extreme Cart.)
Step into the past. History looms large at the Collier County Museum, where kids can ogle life-size replicas of a ground sloth and saber cat skull, along with other real bones from huge prehistoric animals. On Tuesdays and Thursdays, volunteer archeologists work in an on-site lab and give brief talks about their work. Military buffs can check out the 33-ton WWII Sherman tank, back from 1944 Europe and still running just fine. To see how people lived in yesteryear, you can visit a replica of a Naples cottage from the 1920s, when fewer than 300 settlers lived in the town. There are also several Seminole chickees and a war fort from less happy days. You can also check out Old Number 2, a steam locomotive used by loggerjacks in the early 20th century. (3301 Tamiami Trl. East, Naples; 239/252-8476; Mon-Fri 9am-5pm, Sat 9am-4pm. Free admission.)
Click to rate this post!
[Total:

0

Average:

0

]