Great suggestions for that multi-generational trip you've been planning
By Kristi Marcelle
Plan that multi-generational vacation with ease (Flickr: Brendan Gray)
Congratulations! Everyone in the family has agreed that a multi-generational family reunion is a great idea. Now comes the fun part of deciding where you want to travel. With so many options out there we're giving you a few ideas to jumpstart your planning.
Beach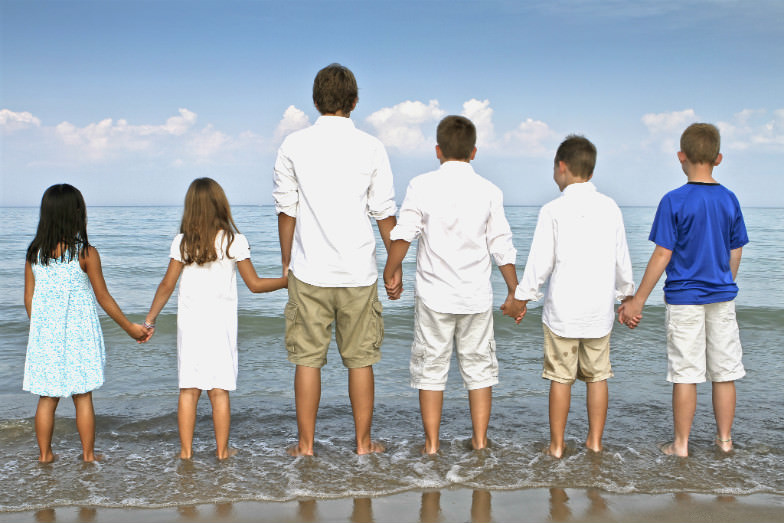 Go to the beach. (Flickr: Redcorn Studios)
There's a reason that we've all seen so many family vacation photos of plump toddlers sitting in the sand with shovels in hand. The beach is easy with all ages. From the ocean to the lakes to the islands there are year-round beach vacations across the country.The custom-built vacation homes in the Outer Banks are tailored for family reunions and some, like GypSeas in the Palace, have elevators for the less mobile. Door County's 300 miles of Lake Michigan shoreline have abundant resorts and beach house rentals and if you prefer island time, Maui's elegant Grand Wailea Resort has a raveable water play area.
(MORE: Find kid-friendly beach vacation ideas.)
Dude Ranch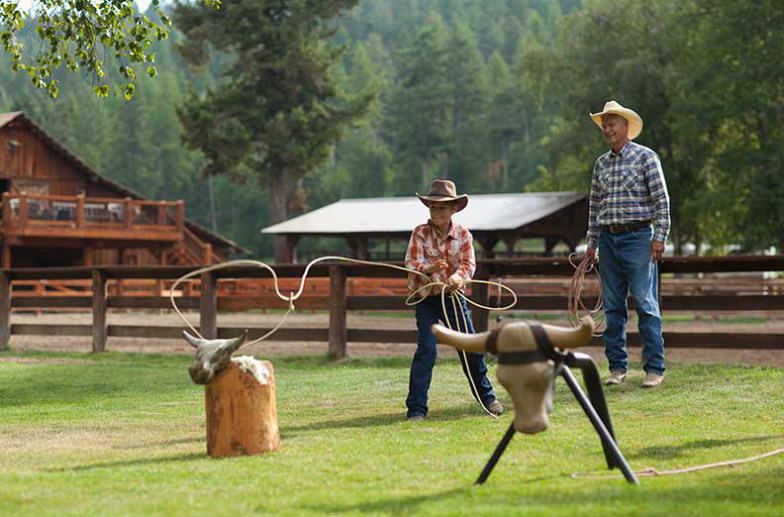 Stay at a dude ranch like Flathead Lake Lodge. (Flathead Lake Lodge)
Families are finding that dude ranches offer much more than campfires and horseback riding. Throughout the West family-owned dude ranches offer kid-themed activities and outings for toddlers through teens and they do all the cooking. An important consideration is the minimum age requirements for riding. If your kids aren't old enough to ride solo, it's important to confirm there are other supervised activities for them. Prefer water and waves? Flathead Lake Lodge in Bigfork, Montana has the best of both worlds offering all the trappings of a dude ranch while being ideally located on a lake with abundant water sports and activities.
Cruise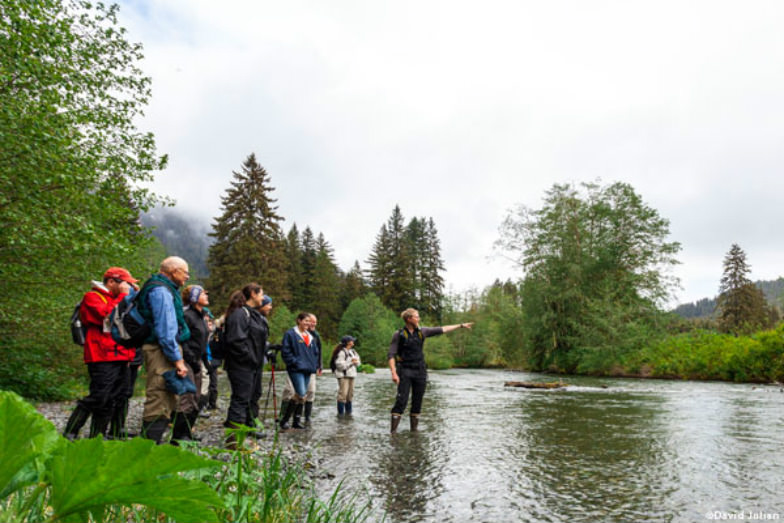 Go on a cruise through companies like Un-Cruise Adventures. (Flickr: Brian Summers)
Before a family member chimes in that they aren't a "cruiser" take into consideration small ship cruises along with traditional large ships. Small ships usually carry under 100 passengers, have a more intimate feel and can go places the larger ships cannot. On the Discoverers' Glacier Country Alaska family cruise with Un-Cruise Adventures, guests paddleboard and hike in the Alaska wilderness. If adult-time is a priority, the kids' clubs and tween/teen programming on larger ships, especially family-centric Disney Cruise Line, satisfy everyone.
Adventure Vacations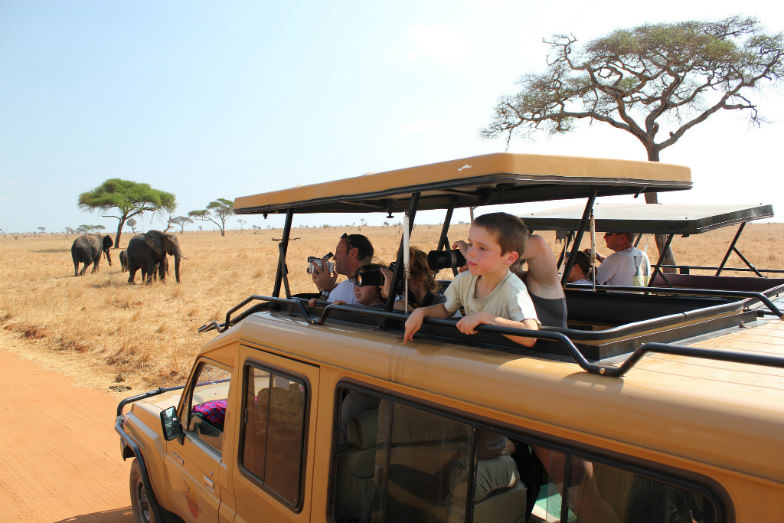 Go on an adventure. (Flickr: Soaring Flamingo)
A generation of active, well-traveled grandparents is raising the profile on adventure vacations. These are as simple as relaxing biking and hiking outings in a national park or more organized small group or private trips based on one or multiple sports. On Austin Adventures' Mosel Valley family bike trip flat terrain and a variety of bikes including electric bikes and tag-a-longs means the entire family really can pedal together. For the ultimate wildlife adventure, African Safari Company has multiple African family safaris that include up-close cultural experiences specially designed for kids.
MORE: Get more family-friendly tips on planning a multi-generational family vacation.)
Weekend Getaways
If planning a weeklong or more vacation sounds like too much work or too much time together start smaller. Plan a weekend getaway that leaves little to do for everyone except enjoy each other's company. Be flexible. A waterpark or amusement park might not be your first choice as a vacation but it's really easy with kids. Or find a large rental house that has things to do for the kids like a pool or games and nearby activities. If the weekend goes well, ask for everyone's input for the next vacation while you're still together.
Kristi Marcelle, a San Francisco Bay Area freelance writer contributed this to MiniTime.