Kid-friendly attractions in Costa Rica
By Sophia LaMonica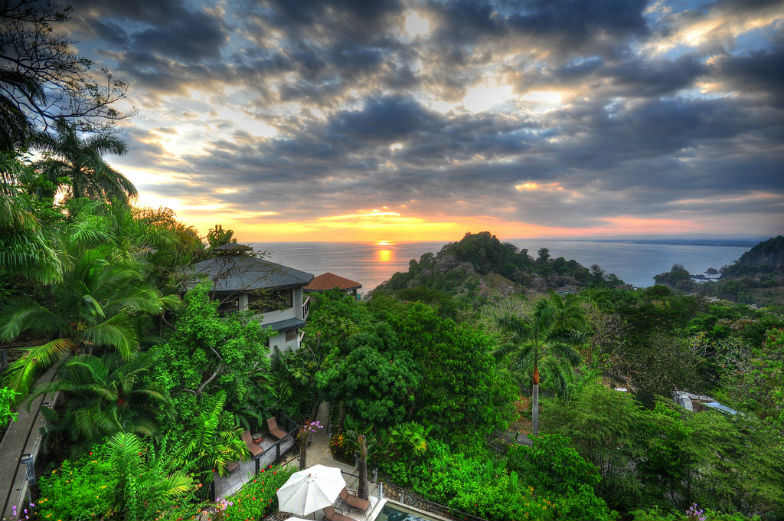 Costa Rica (Flickr: kansasphoto)
Costa Rica is undeniably among the world's most enchanting playgrounds for kids of all ages. Whether you choose a do-it-yourself family vacation or opt for an all-inclusive package tour, each of these five kid-friendly attractions should be on your itinerary, and they're all highlights of an adventurous trip. Bring binoculars, bathing suits, comfortable shoes, and open minds for exploring Costa Rica's great outdoors.
(MORE: Sunny Destinations to Visit If You Love Disney World)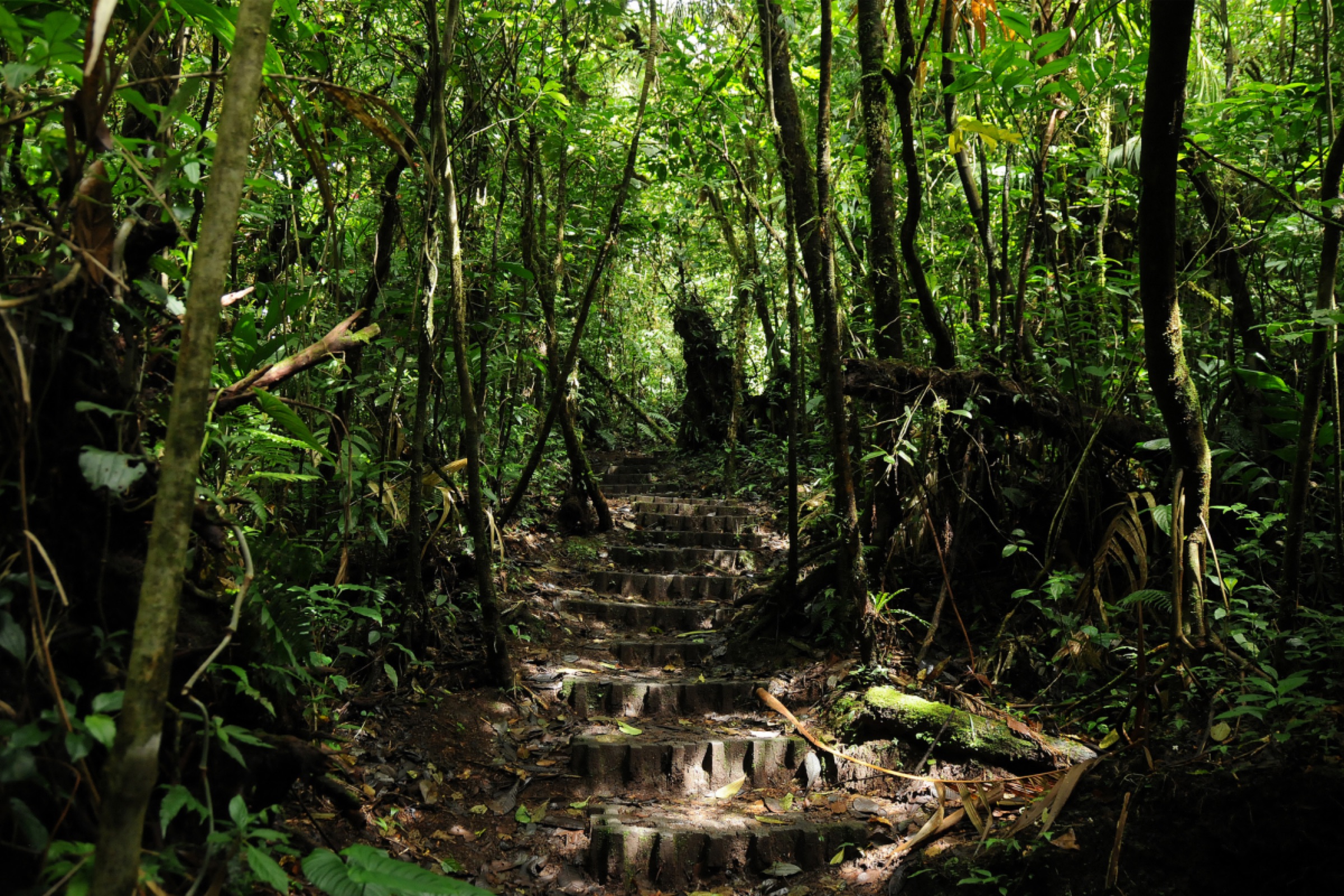 Monteverde Cloud Forest (Flickr: Peter Hook)
1. The Monteverde Cloud Forest Reserve is a high-altitude region of Costa Rica and one of its most magical. At 4662 feet above sea level, the charming town of Santa Elena sits atop the continental divide, shrouded in a lush mist that supports an eco-system of hundreds of species of mammals, birds and insects, and thousands of species of plants – 90% of which are found within the upper levels of the forest. Families in Costa Rica with kids can explore this natural wonderland via a network of trails, treetop walkways, suspension bridges, sky trams, and the longest ziplines in the country. Plan to spend at least a few days immersed in Monteverde and a half-day getting there from San Jose. Stay at the Trapp Family Hotel, where kids are more than welcome.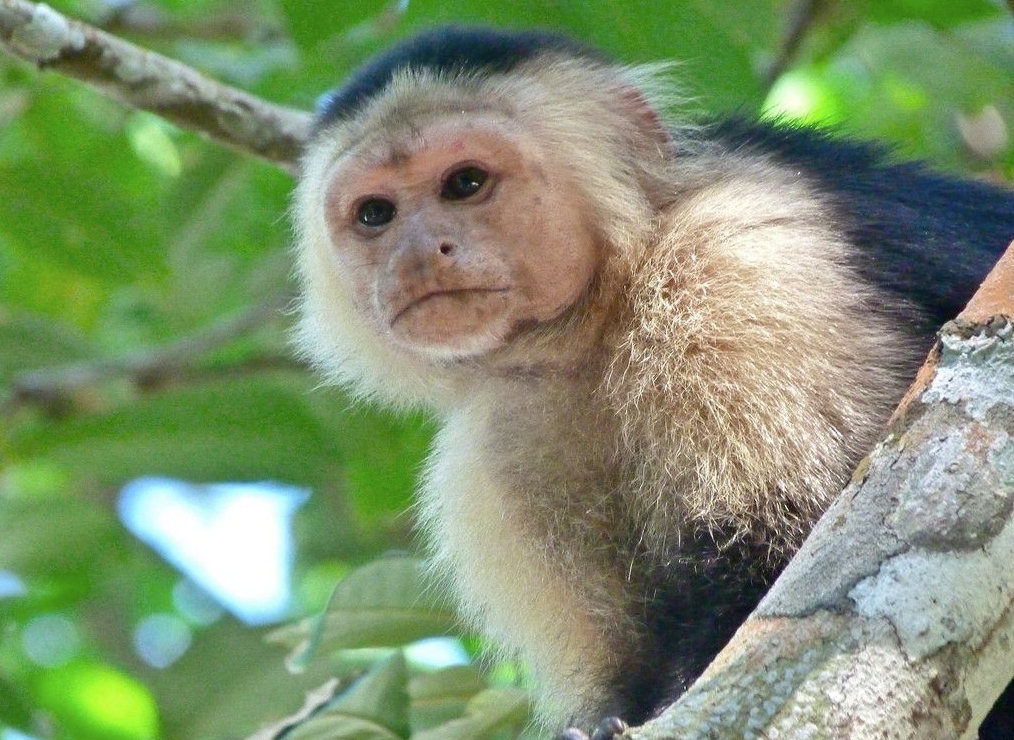 Monkey in Cahuita National Park (Flickr: Marissa Strniste)
2. The Parque Nacional de Cahuita is kid-friendly, easily accessible and bursting with wildlife. A flat trail that runs along the coast surrounded by forest makes for a hike that's a breeze for all ages and a fun place to spend a morning exploring. Howler monkeys, yellow-eye-lash vipers, sloths, and tepezcuintle are among the friendly residents that are commonly spotted. Stay in one of just six charming rooms at Hotel Magellan Inn, or sleep at the slightly larger but still sweet Suizo Loco Lodge.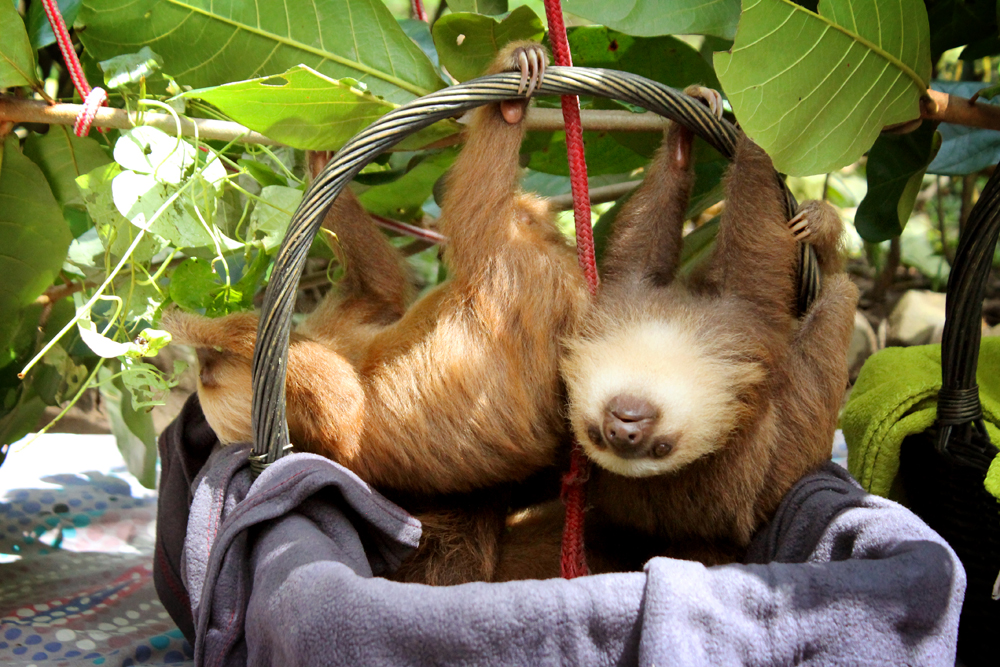 Jaguar Rescue Center (Courtesy Jaguar Rescue Center)
3. On the edge of the jungle, the Jaguar Rescue Center rehabilitates injured and abandoned creatures and encourages visitors to interact with them during their cage-free recreational time. At this kid-friendly attraction, you can hold hands with three-toed sloths, play with baby monkeys, and sneak a peek at the Center's impressive snake exhibition. Guided tours are an hour and a half, offered twice daily, at 9:30 am and 11:30 am. Stay at the family-friendly Cariblue Hotel and be close to Cocles Beach, too.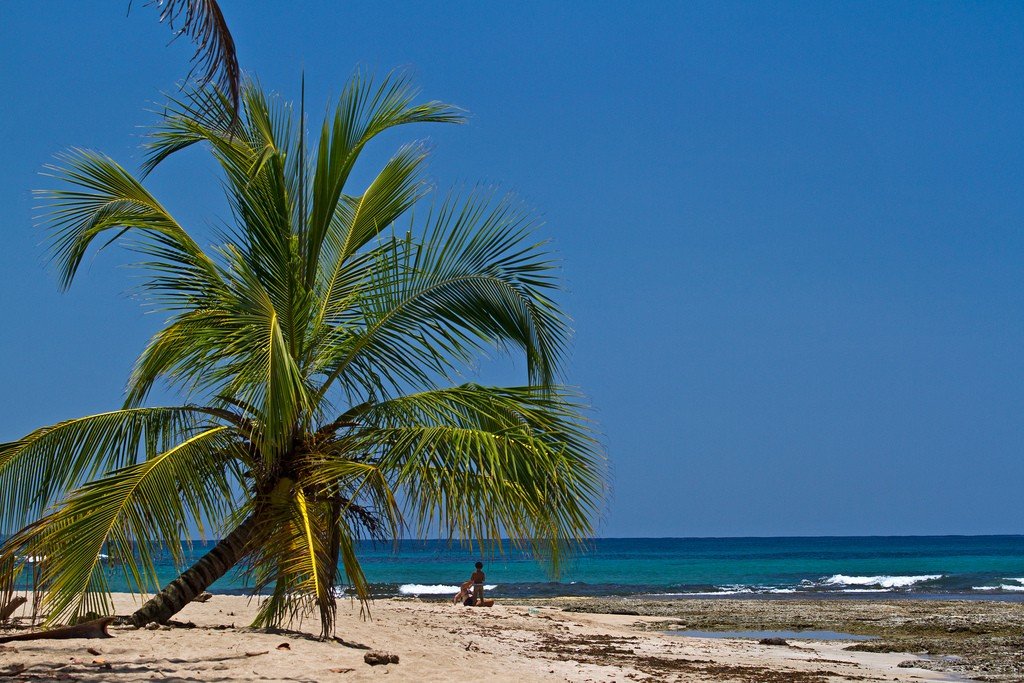 Playa Chiquita (Flickr: JarleNaustvik)
4. Further south past the bustling village of Puerto Viejo de Limon, the hidden sandy nooks and protected coves of Playa Chiquita are perfect for snorkeling in tide pools, playing in calm waters and unwinding Caribbean style. The family-friendly Playa Chiquita Lodge is the only hotel with access to this beach, and kids under six stay for free.
(MORE: 5 Off-the-Beaten Spots in the Caribbean with the Kids)
5. White Water Rafting with Exploradores Outdoors. While some of Costa Rica's rapids are too advanced for young rafters, the 10-mile run of El Carmen is well suited for kids age 6 and up. With its big waves and long rides, a rafting trip down El Carmen is a great way to round out a family vacation to Costa Rica. Be on the lookout for toucans, parrots, and morpho butterflies. Exploradores will pick you up at one end of the country and bring you to your next hotel. If it's your last night, book an affordable room at the kid-friendly Adventure Inn and enjoy included breakfast and a free airport shuttle.
Sophia LaMonica contributed this to MiniTime.