Family vacation ideas for the summer solstice
By Katrina Brown Hunt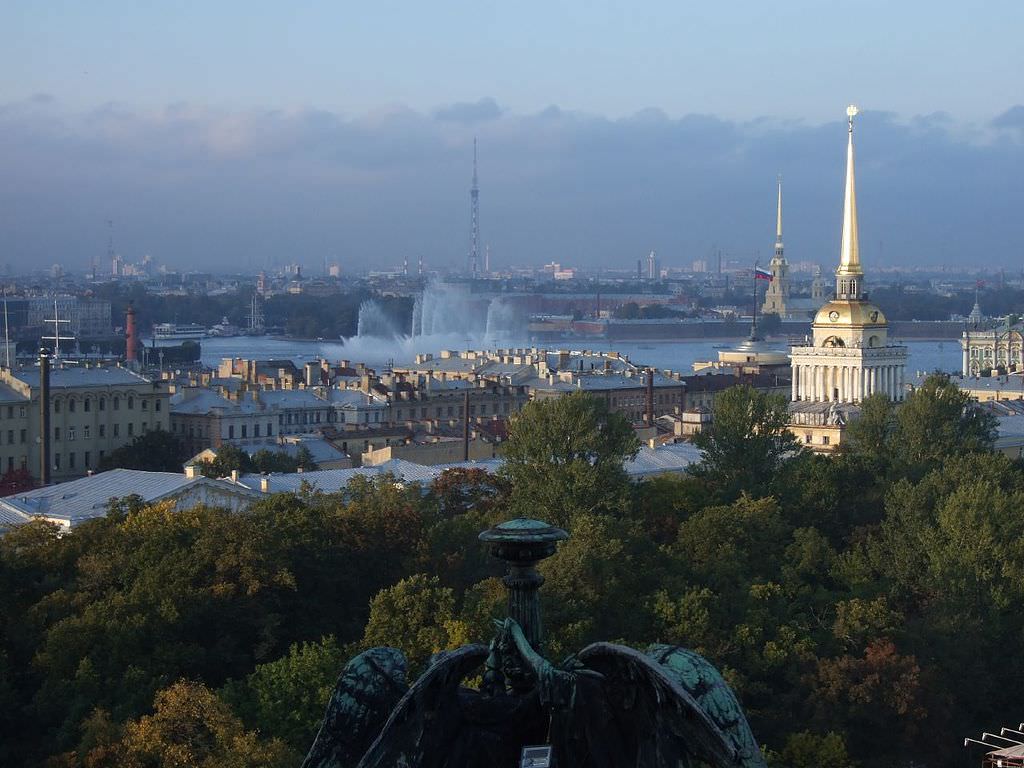 St. Petersburg, Russia (Credit: Graham)
Summer vacation has always meant that kids can stay up past their usual bedtimes. But in the parts of the world known for their Midnight Sun—where the summer sun might not set until 10 p.m., if at all—unique activities present themselves, especially in the days around the solstice on June 21. Plus, in these locales, some otherwise ordinary daytime activities—like a bike ride or round of golf—take on new, late-night magic.
Here are five destinations where your family summer vacation will literally and figuratively last longer under that golden twilight:
Minneapolis
The sun sets late during all of the summer months in Minnesota, so Minneapolis kicks off its Solstice celebration early, with the Northern Spark festival on June 13—an all-night festival that highlights artists and interactive displays all over the city. One feature that the kids will especially love is the Disco Roller Printing Party, a free event that combines roller-skating and do-it-yourself printmaking techniques at the Minneapolis College of Art and Design.
St. Petersburg, Russia
For the ballerinas in your family, there may be no greater bucket-list destination than St. Petersburg. Summer amps up the appeal by way of the Stars of the White Nights Festival, with evening performances of ballet and opera at the legendary Marians, the theatre where Tchaikovsky debuted many of his works; this year's performances include the ballets of Sleeping Beauty, Cinderella and Swan Lake, and last through August 2. One highlight of the summer festivities comes on June 23, with the traditional Scarlet Sails, a boat parade and mock pirate battle inspired by a classic Russian fairy tale, featuring fireworks over the Neva River.
Stockholm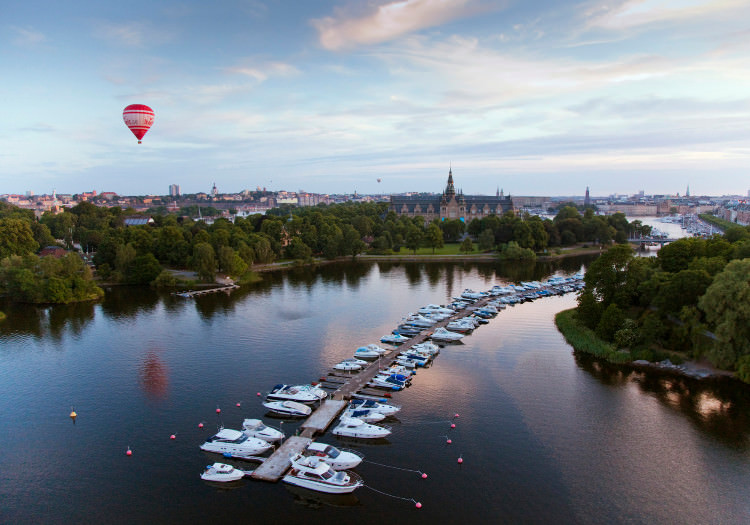 Royal Djurgården in Sweden (Courtesy Sweden Tourist Bureau)
In Scandinavia, the Summer Solstice is celebrated as MidSummer, and you can experience an authentic version at Stockholm's Skansen: the city's giant open-air museum and zoo stays open until 10 p.m. on Midsummer Eve (June 19) for plenty of pickled herring and new potatoes, and traditional folk dancing around the Maypole. Granted, many Swedes like to spend Midsummer in the country, but this is the next best thing: the museum on the island of Royal Djurgården is a microcosm of the country itself, with native animals and dozens of Swedish homes and farms recreated here. During the rest of the summer, the park and zoo stay open until a bedtime-friendly 8.
New York City
Can't make it to Sweden this year? New York City has its own MidSummer Festival on June 19vin Battery Park City's Robert F. Wagner Park, with a maypole, games, wreathmaking, folk music and Swede-friendly vendors such as Crepes du Nord and Sockerbit. Up in Time Squares, meanwhile, June 21 will offer the yoga-thon Mind Over Madness, a series of free yoga classes, and kids 10 and up can participate.
(MORE: Sun-Filled Summer Getaways in the Northeast)
Fairbanks, Alaska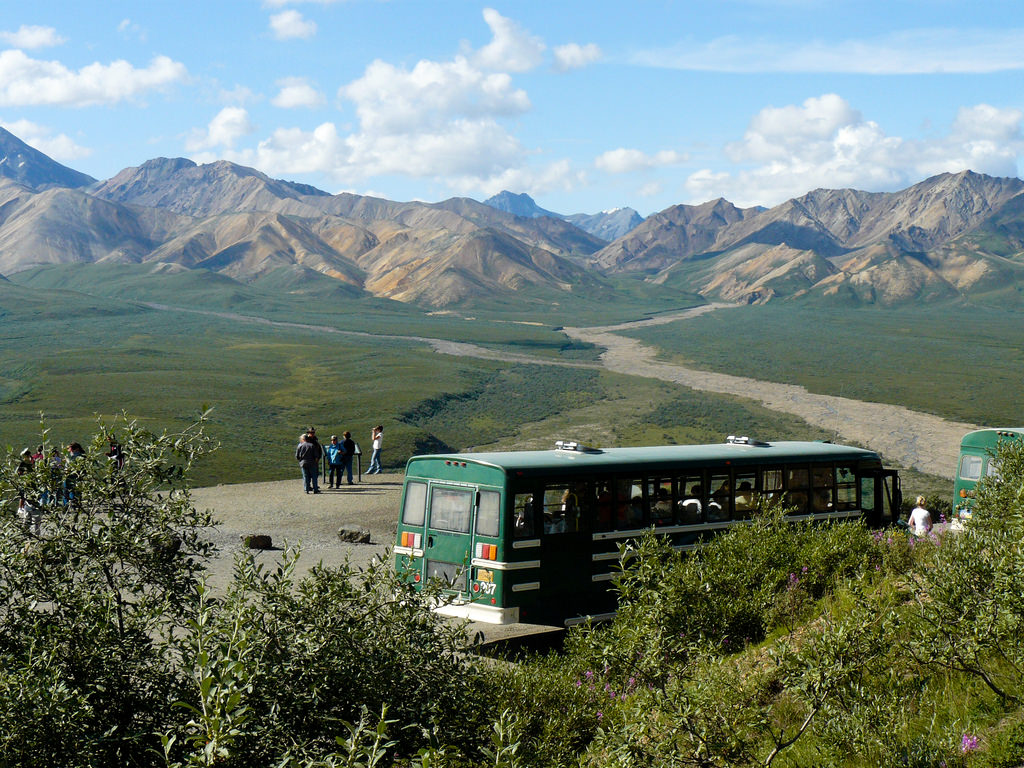 Denali National Park (Flickr: Dawn Endico)
The whole state of Alaska offers a lot of flexibility during the summer, since you can plan regular daytime activities—like river floats and flightseeing—well into the evening without losing your photo-op-friendly views. During the Summer Solstice, the streets of this northern Alaska city play host to the Midnight Sun Festival, but one of the hottest tickets in town is the traditional Midnight Sun baseball game, played by the Fairbanks Goldpanners, which has been held every year since 1906. The first pitch is thrown at 10:30 p.m., and no artificial lighting is ever needed. A little farther south, near Denali National Park, Black Diamond Golf Course offers tee times as late as 10 pm.
Reykjavik, Iceland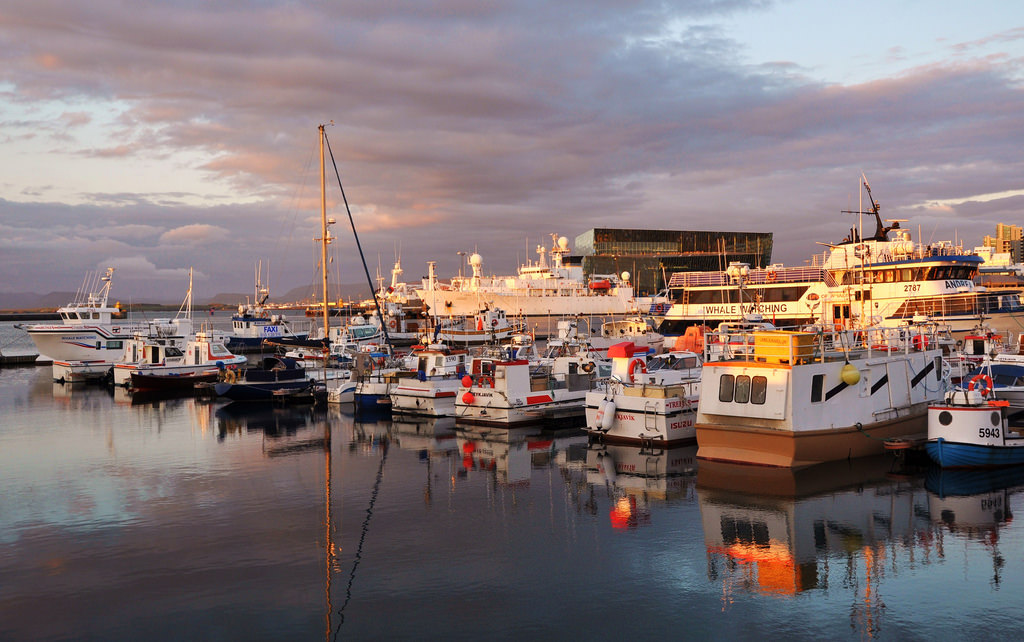 Reykjavik, Iceland (Flickr: Inga Vitola)
After a long winter, folks in Iceland are ready to live it up during the summer. Leading up to the Summer Solstice, you can attend the 6-day Viking Festival in Hafnarfjordur (this year, from June 12-17), with music, storytelling and Viking lessons for the kids. The nation's biggest party, though, is Reykjavik's Secret Solstice Festival, a live music fest in the Laugardalur recreational area, or "Hot Spring Valley," which has a huge swimming pool, rides and petting zoo. Iceland's geothermal pools, meanwhile, make a great evening activity all summer, as does cycling: Reykjavik Bike Tours, for instance, rents out bicycles and helmets for kids, and does evening bicycle tours to make the most of the evening sun (on June 21, there is even a 10 p.m. departure).
Katrina Brown Hunt contributed this to MiniTime. Katrina is based in San Diego and writes about travel, business and lifestyle for publications and websites.