Splish-splashin' fun for the family in not-so-Sin City
By Katrina Brown Hunt on Jul 15, 2015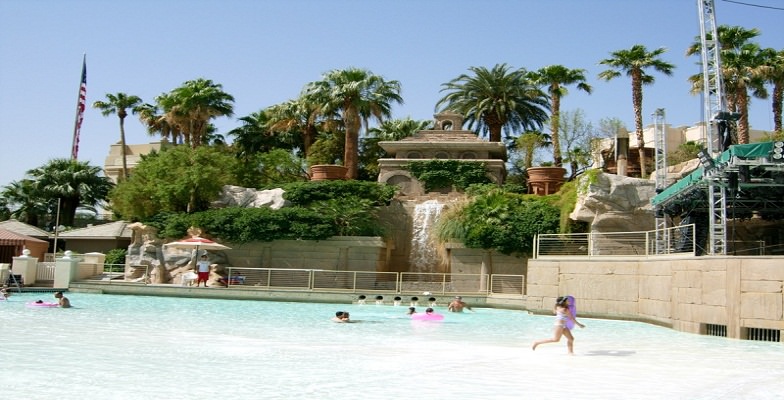 Pool at Mandalay Bay (Flickr: dcwriterdawn)
Despite the casinos, bars and cover-your-eyes billboards, Las Vegas actually offers plenty for families with kids to do. For starters, kid-friendly hotel shows include the Fountains of Bellagio, acrobats at Circus Circus, and performances by Blue Man Group and Cirque de Soleil.
Then, of course, there are the hotel pools. Certainly, several of Vegas's swimming holes are definitely not for kids (or anyone who blushes easily). But a handful of pools are both fabulous and family-friendly—with slides, wave pools, and even live sea creatures swimming close by. Just call before you book: some Las Vegas pools close down during the winter months, but start re-opening in February as the desert weather permits.
Here are five hotels to consider for a splashy, but not-so-Sin City, family getaway:
Golden Nugget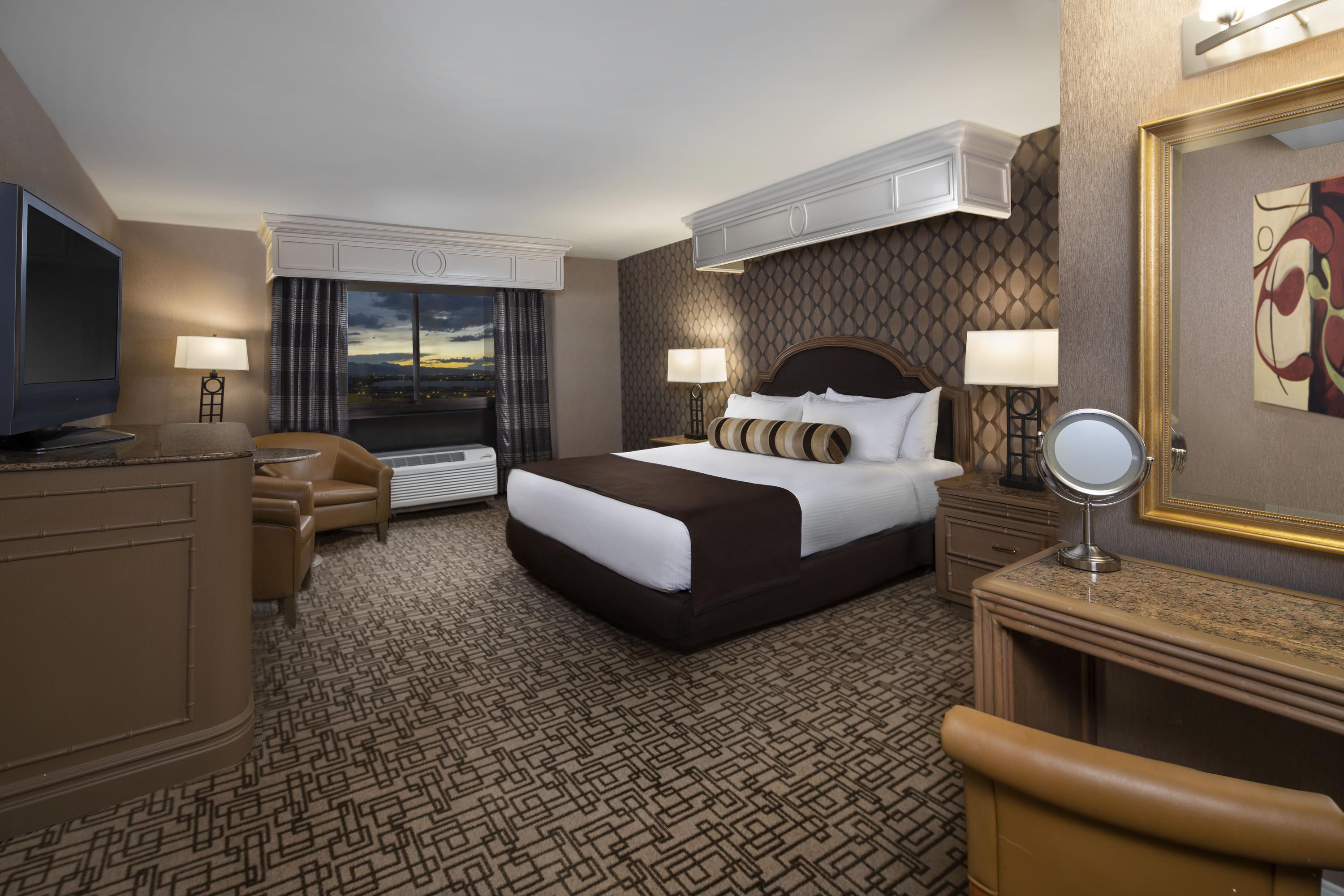 The Golden Nugget's aquarium-centered pool complex is one of the few that stays open—and heated—year round. Plus, it offers a swim-with-the-sharks thrill: The Tank features a three-story water slide that zips safely through a shielded area of the resort's live shark tank. You can take a behind-the-scenes tour of the aquarium—with more than over 300 different types of fish and 16 sharks—and learn how the big guys get fed (presumably, not with card-counting tourists). The hotel also has an arcade with video games, classic pinball and air hockey.
MGM Grand Hotel & Casino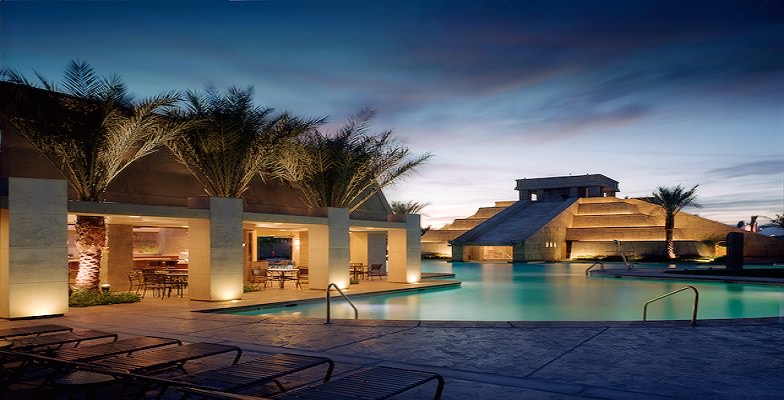 Mayan Pyramid Pool at the Cancun Resort (Cancun Resort Las Vegas)
The MGM Grand's 6.5-acre pool complex has four pools, a lazy river, and a waterfall with explorable, cave-like grottoes. The resort also houses a Rainforest Café, and current shows right such as David Copperfield, Cirque du Soleil Ka and the CSI: The Experience, an interactive whodunit for ages 12 and up. Weather permitting, the lazy river and all pools will open Feb. 21.
Cancun Resort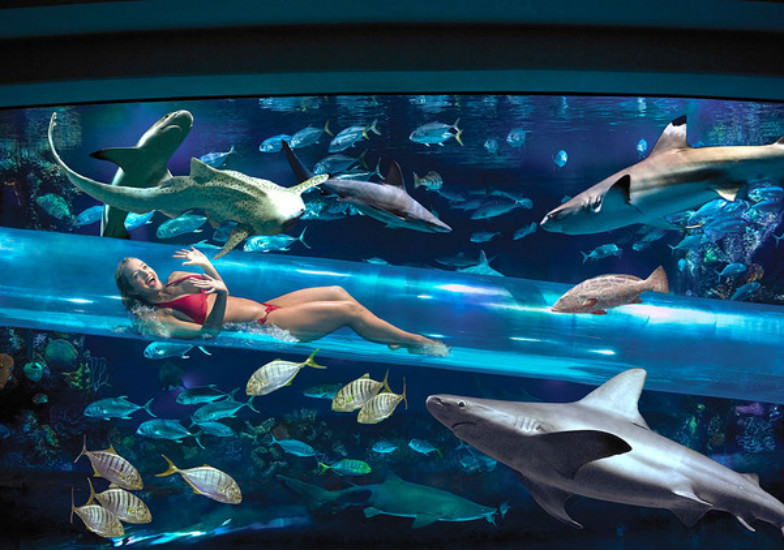 Live Shark Tank and Slide at Golden Nugget (Golden Nugget)
Paris La Vegas has the Eiffel Tower, the Venetian has its canals, and this all-suites, Mexico-themed resort off the strip has a giant, waterfall-cascading Mayan Pyramid. The landmark is the centerpiece of the pool complex, which also has two pools, four water slides (heated and open year round) and a nearby game room and arcade just for the kids. All of the resort's "villa" suites, meanwhile, come with family-friendly full kitchens, so you can get a break from the Vegas buffets.
(MORE: Find more kid-friendly things to do in Las Vegas.)
Excalibur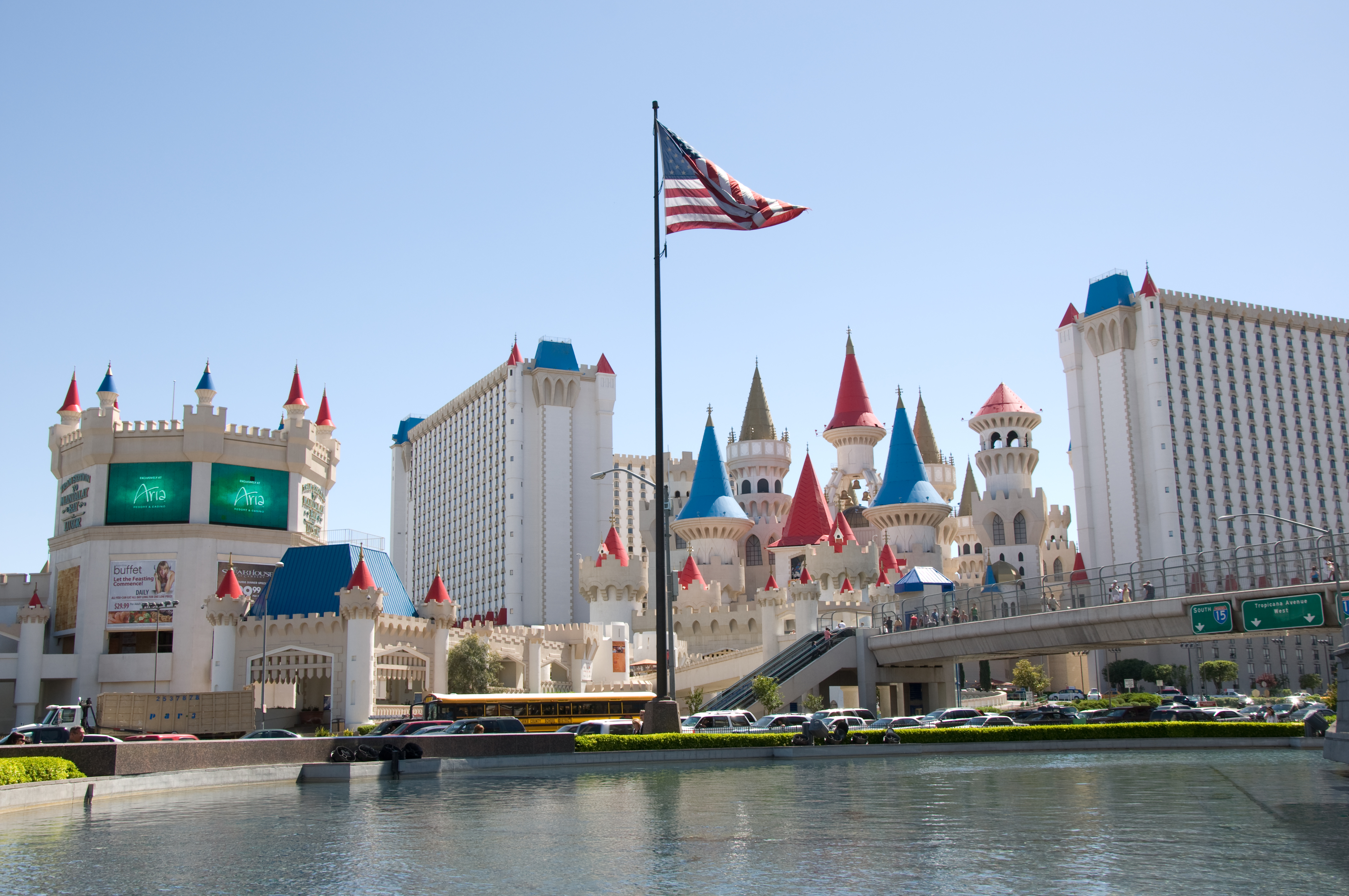 The quartet of pools at this kitschy, castle-themed Vegas resort may look a little basic at first, but three of the four are kid-friendly, and there are two water slides. There's also a huge arcade, the Fun Dungeon, right inside. Book your trip for later in the spring, since the pools may not open until the end of April.
Mandalay Bay Hotel & Casino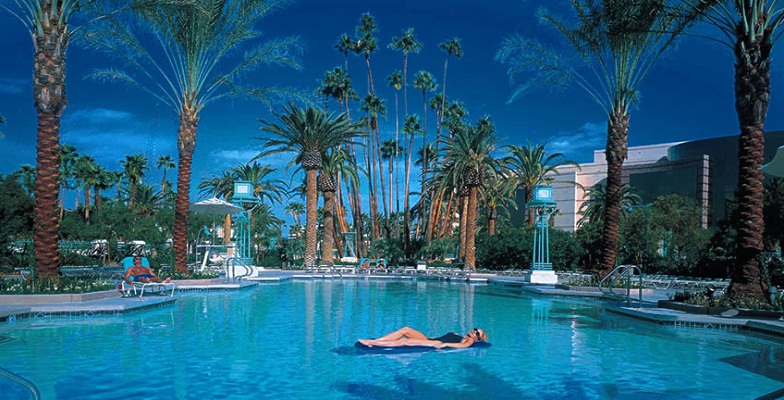 Excotic Pool at MGM Grand (MGM Grand)
When it comes to fabulous Vegas hotel pools, "Mandalay Beach" is the undisputed king. (As a bit of proof, guests at the neighboring Four Seasons, Delano, MLife and THE Hotel get to come here as one of their perks.) The Beach has three pools on 11 acres, as well as a quarter-mile-long lazy river and a huge wave pool with a sand beach. The little island set in the middle of the lazy river offers family-friendly cabanas, each with a TV, fridge and seating for up to six. For a different kind of watery fun, the hotel's Shark Reef aquarium also offers 2,000 sea creatures—from piranhas to rare golden crocodiles—and feeding encounters. Weather permitting, Mandalay Beach is scheduled to open for the season on March 7.
Katrina Brown Hunt contributed this to www.MiniTime.com.