Cayman Islands with kids
By Mimi Slawoff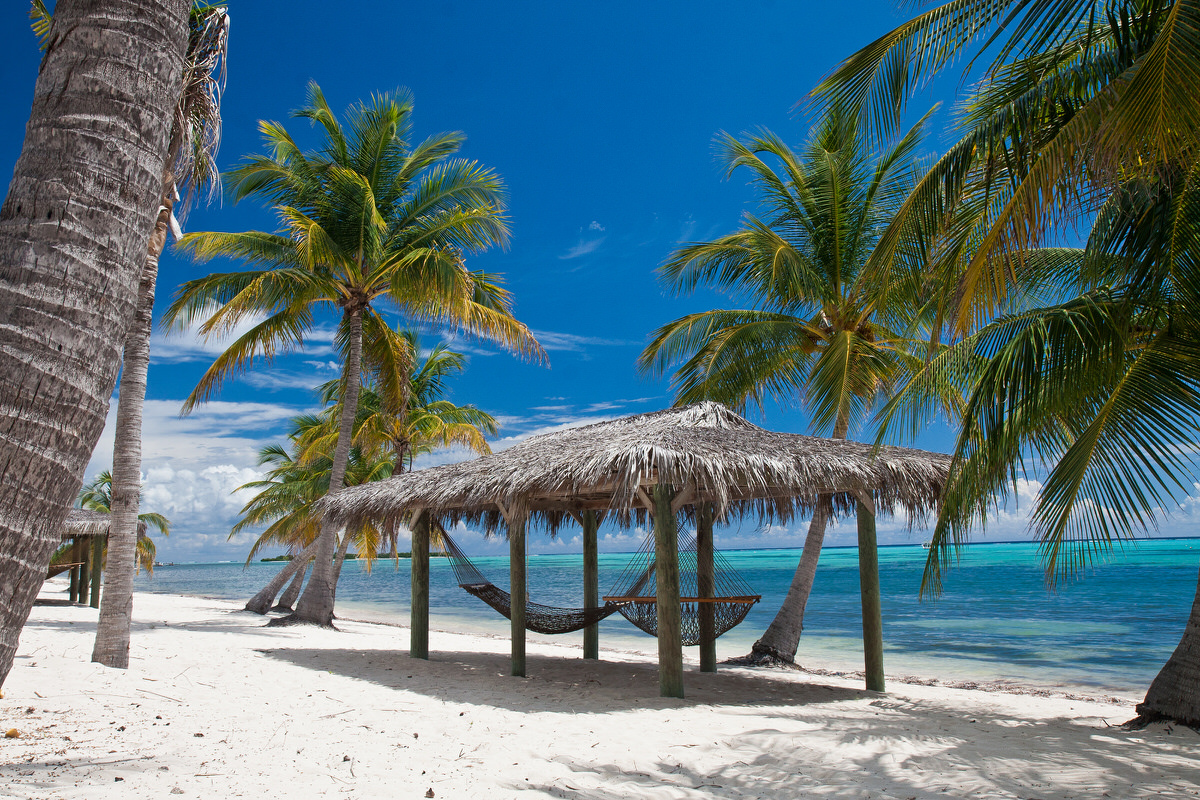 Little Cayman is one of the Cayman Islands' several spots not many tourists get to see. (Flickr: SF Brit)
Without a doubt, Grand Cayman's Stingray City, Turtle Farm and Seven Mile Beach are exciting family attractions sure to thrill kids. And first-time visitors to the Cayman Islands should definitely check out these popular tourist attractions. But be sure to explore points of interest and attractions off the beaten path as well. It's worth renting a car for a leisurely drive around Grand Cayman to stop at scenic points and uncrowded beaches away from other tourists. And don't forget about Grand Cayman's sister islands, Cayman Brac and Little Cayman, as they're fantastic day trips—only about a 30-minute flight—where more family adventures await.
(MORE: Best Things to Do With Kids in Aruba)
Cemetery Reef
Just as beautiful but much less crowded than touristy Seven Mile Beach in Grand Cayman, Cemetery Beach has two coral reefs that are a short swim from shore. Bring snorkel gear to see colorful fish, sea turtles and other marine life in the crystal clear water. Relax on the pristine beach and enjoy a family picnic. If possible, visit Cemetery Beach on a day when cruise ships are not in port.
Mastic Trail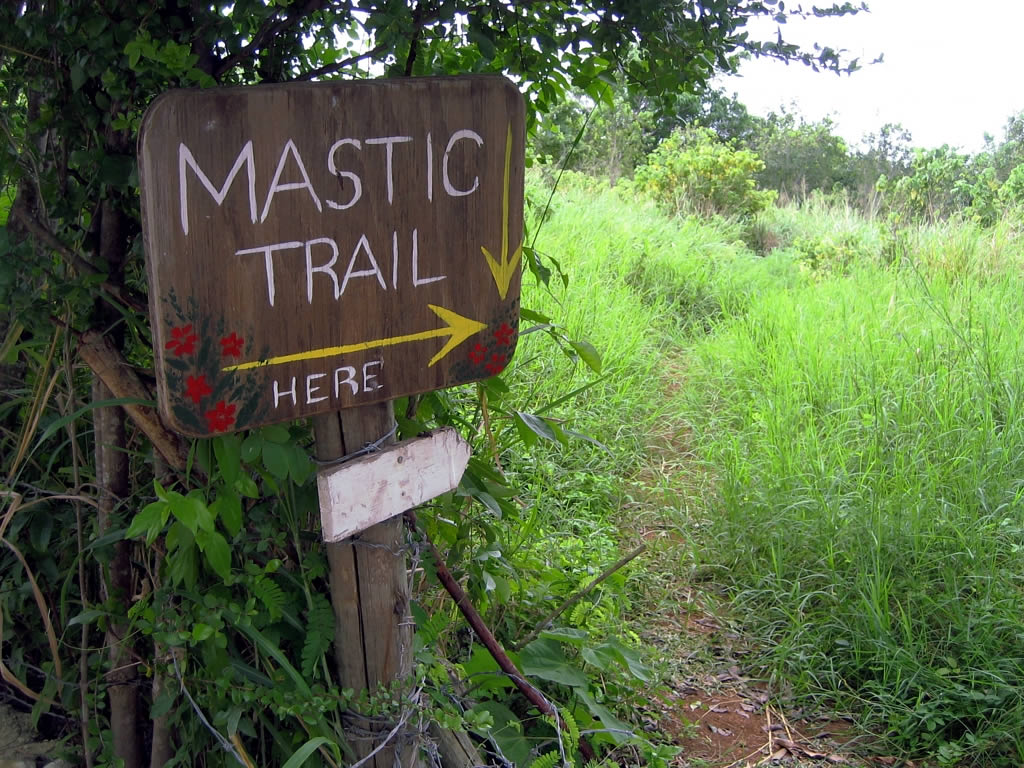 The Mastic Trail crosses eastern Grand Cayman in the Cayman Islands, Caribbean. (Flickr: David Stanley)
Wear sturdy shoes for a walk on the two-mile, 200 year-old trail in Grand Cayman. The rugged path meanders through a two-million-year-old woodland area with trees, plants and foliage. Along the way look for Mangrove Cuckoo, West Indian woodpecker, Smooth-Billed Ani, Mockingbirds, Caribbean Ground Doves, Bananaquits and Cayman Parrots, which nest in the palms. Beat the heat by making the trek in the early morning or early evening.
Bodden Town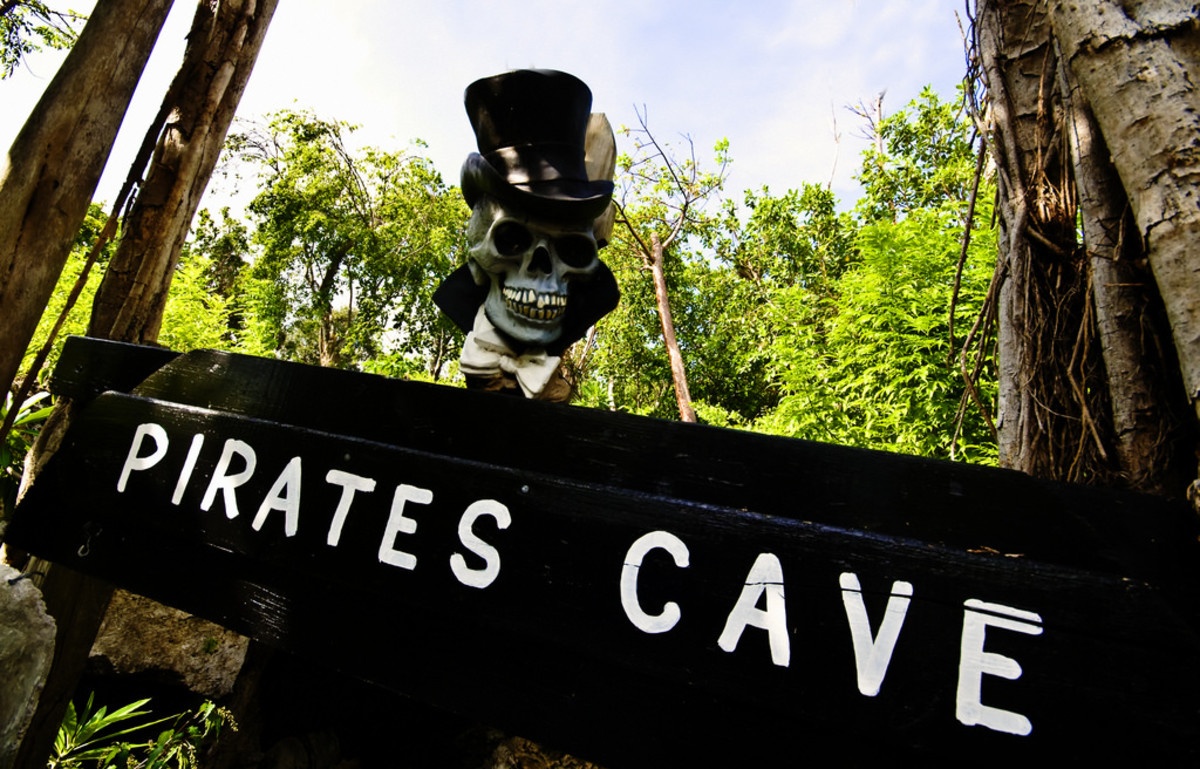 Pirates Cave in Bodden Town, Grand Cayman (Flickr: Eoin McNamee)
The former capital of Grand Cayman, this sleepy town features a museum, art shop and the restored 1840s Mission House. Here you can shop for locally made items, visit an old cemetery (graves with A-frame structures are said to contain the remains of pirates), and see the ruins of a fort and wall built by slaves in the 20th century. Kids will enjoy Pirates Caves, a series of underground tunnels where pirates buried their treasure.
Queen Elizabeth II Botanic Park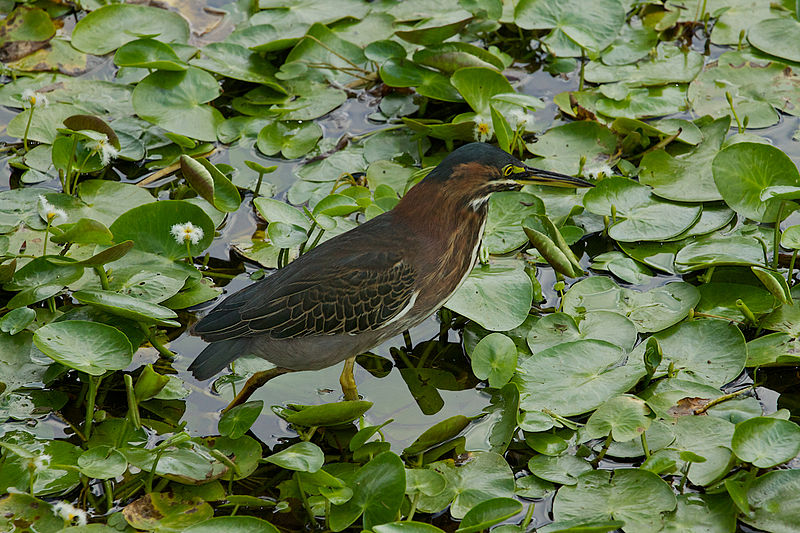 Green Heron at the Queen Elizabeth II Botanic Park (Flickr: H. Michael Miley)
Soak up some Caymanian history and see local wildlife at this heritage site located on the north side of Grand Cayman, about 45-minutes by car from George Town. Named after Majesty Queen Elizabeth II, the remote park is home to the Cayman Blue Iguana, freshwater ponds and colorful gardens (including a butterfly garden). Stop by the visitor center for park information and to plan a fun outing for both kids and adults. Park highlights include the Heritage Garden, featuring a restored early 20th-century Caymanian wooden cottage, a two-acre lake home to numerous native birds, and wildlife including turtles, lizards, agoutis and land crabs.
(MORE: Best Snorkeling Spots in Caribbean for Families)
Cayman Brac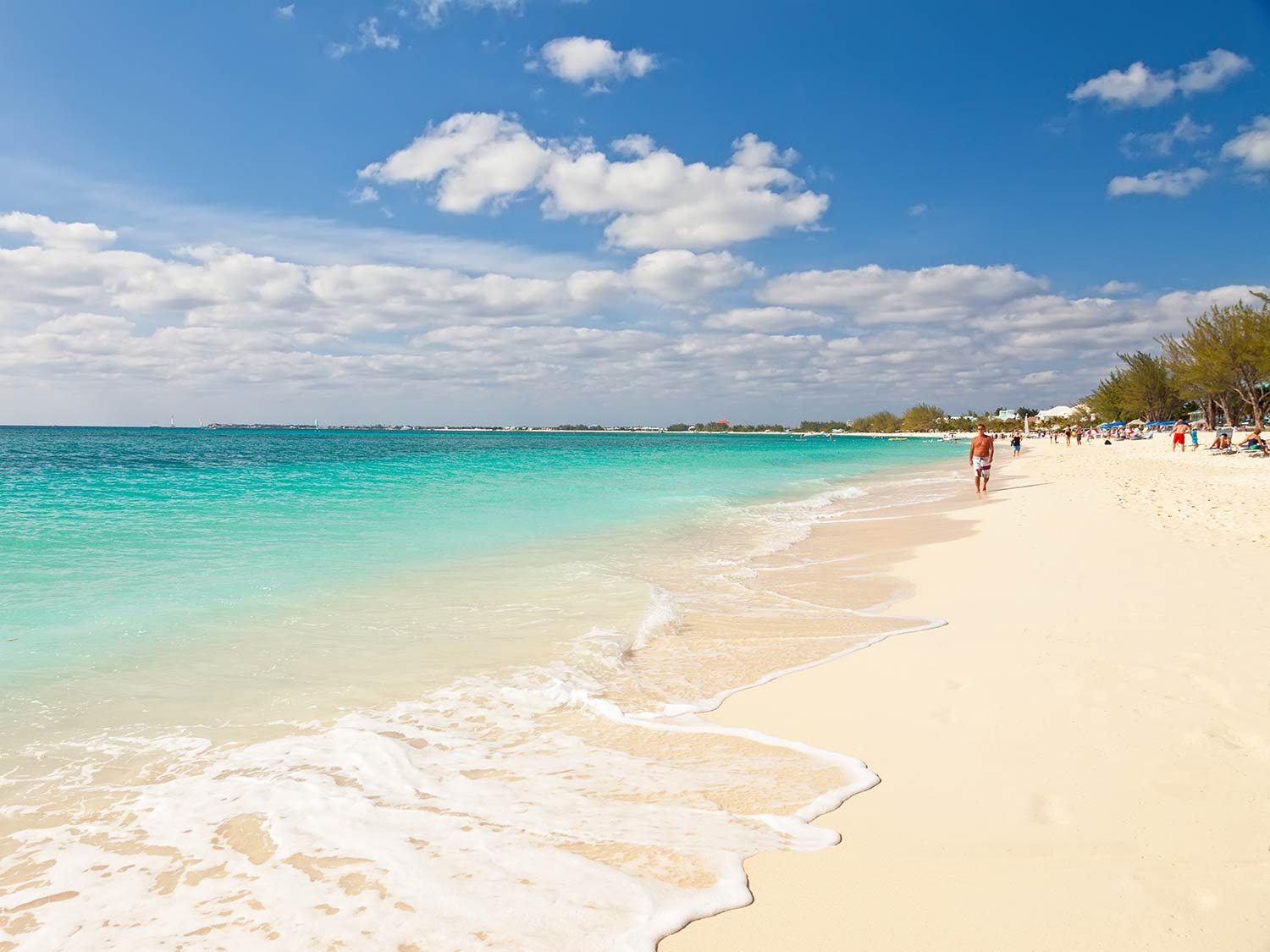 Beach on Cayman Brac (Photo: Shutterstock)
Referred to as the "Brac" by locals, the 14-square mile, rugged island is home to a close-knit, resilient group of Brackers. See exhibits and artifacts from the devastating 1932 hurricane at the Cayman Brac Museum. Kids will be fascinated with the island's many caves, including Peter's Cave, used by residents as a shelter from storms and hurricanes. Rebecca's Cave contains the grave of a two-year-old girl who died during the 1932 hurricane. At the bat cave near Public Beach, you can walk through various chambers. Look up to see small bats hanging overhead.
Little Cayman
Escape to a true island getaway that's just 10 miles long and is home to less than 200 residents. It's almost like being on a deserted island. Bask on empty family-friendly beaches, and ride bikes or scooters to zip around miles of tropical wilderness. Tell the kids to watch for iguanas as you venture out for a swim to remote South Hole Sound Lagoon.
Mimi Slawoff of Planetfamilytravel contributed this to MiniTime. She is a Los Angeles-based journalist and a seasoned family travel expert who explores the world with her three children and writes about their journeys.