Caribbean with the kids
By Michelle Rae Uy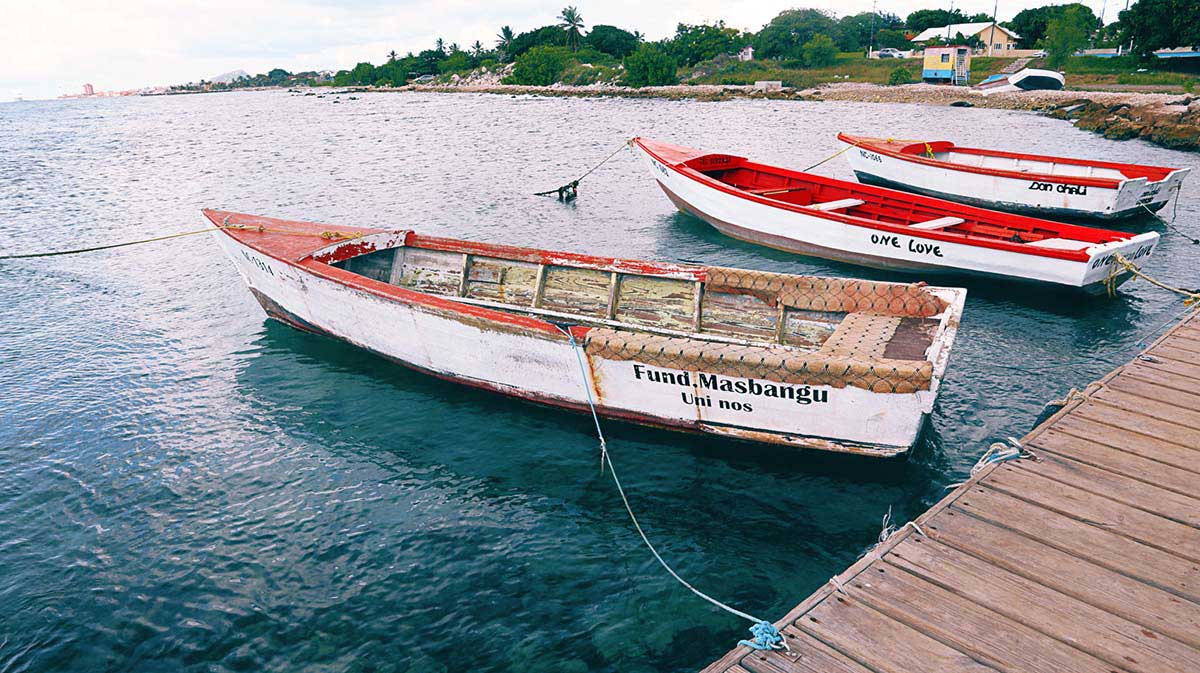 Add Curacao to your bucket list this 2016. (Curaçao Tourism Board)
The Bahamas, Dominican Republic, Jamaica, Aruba – these islands are undeniably beautiful and well worth visiting; but they are not the only islands to explore in the Caribbean. Tropical paradises abound in the region that many families have yet to discover. This 2016, skip your favorite Caribbean destination and choose one of these family friendly islands for your next family vacation instead.
(MORE: Family-Friendly Things You Must Do In The Riviera Maya)
Curacao
Known for its postcard perfect row of vibrant Dutch buildings (Handelskade), this beautiful island off the coast of Argentina boasts amazing snorkeling and scuba diving opportunities thanks to its coral reefs and quiet coves. These make it popular with water sports enthusiasts and beach lovers. But Curacao has other family-friendly offerings as well including beautiful architecture, land-based adventures, and animal interactions. Blue Bay Beach, Klein Curacao and Caracasbaai are great for snorkeling and scuba diving adventures while the Amazonia Tour at L' Aldea will allow you and your kids to immerse in Mayan, Aztec and Inca art and culture.
Nevis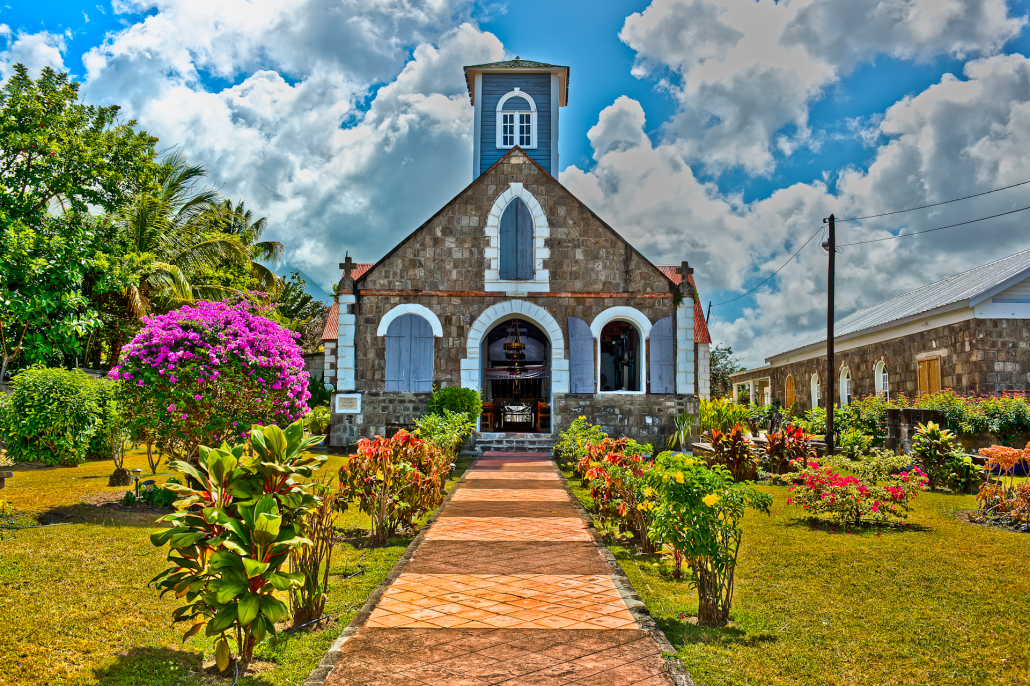 St. Paul's Anglican Church in Nevis (Nevis Tourism Authority)
What makes this mostly undeveloped yet family-friendly island in the West Indies irresistible is the fact that it only has one big-name resort and practically devoid of tourist traps. Rustic Nevis, 2 miles away from popular St. Kitts, is home to a small number of plantation inns and small hotels, and has done a great job in preserving its history and historical sites. And its lush landscape is perfect for adventurous and outdoorsy families looking to get away from the tourist hustle and bustle. Explore Charlestown, where Alexander Hamilton was born, one of the several newly restored sugar plantations, and the Bath Hotel and Spring House. Beaches like Windward Beach are perfect for a quiet beach day with the family.
Dominica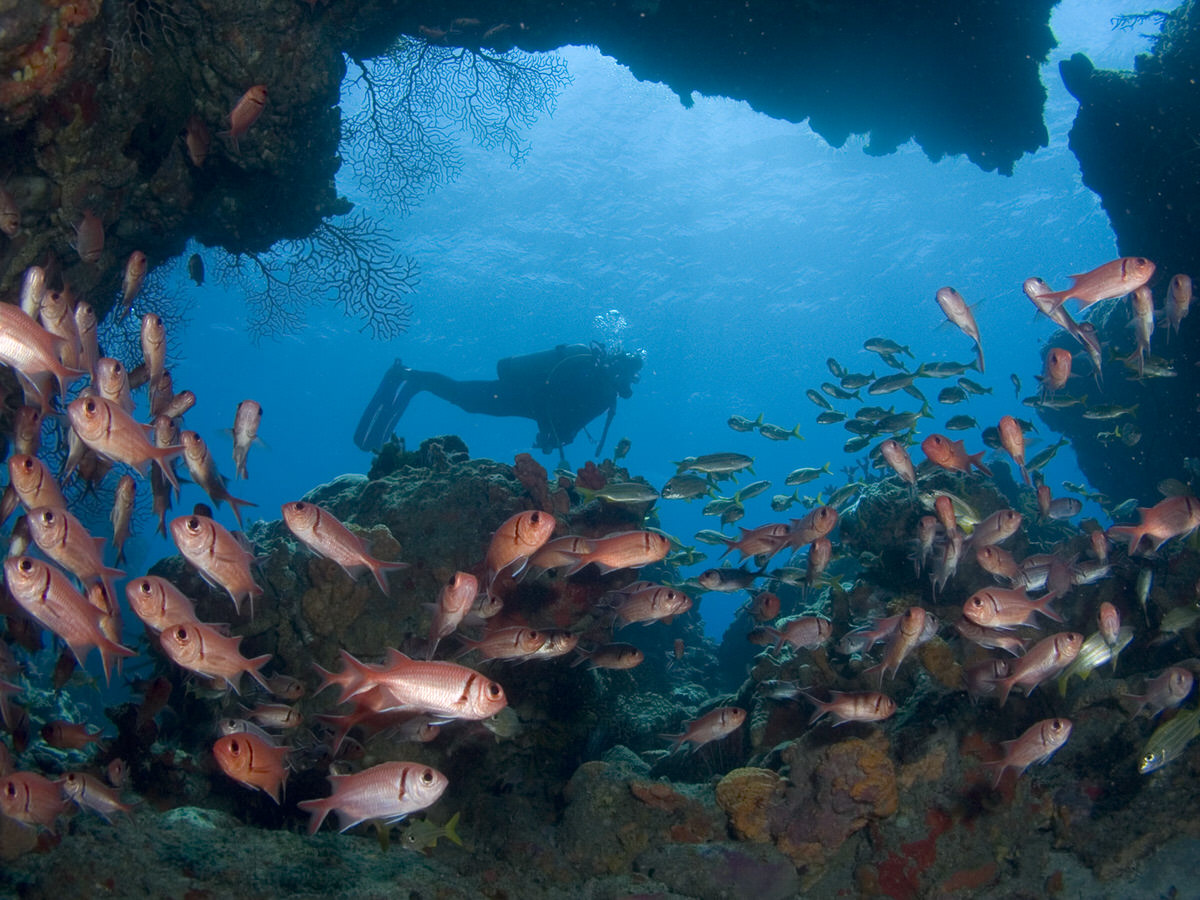 This year, visit Dominica and enjoy its amazing scuba diving opportunities. (Discover Dominica Authority)
Not to be confused with the Dominican Republic, this island nation in the Lesser Antilles is one of the Caribbean's most underrated. Its untamed natural beauty is legendary and, just like Nevis, perfect for adventurous families looking to get away from the crowds. Among the many family-friendly things to do on the island are snorkeling, Scuba diving, biking, river tubing and hiking. Explore the Cabrits National Park near Portsmouth, snorkel with the kids at Champaign Reef, visit the Emerald Pool–a UNESCO World heritage site, do some hiking around Morne Trois Piton National Park and kayak along Soufrière Bay. And if there's enough time to kill, see some 18th-century creole architecture in the capital city of Roseau.
Guadeloupe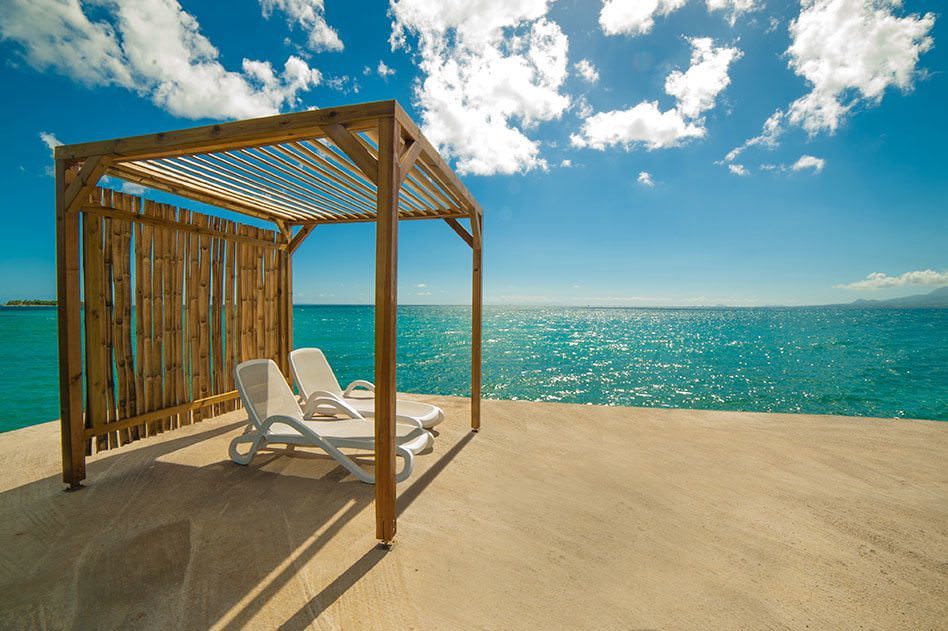 Undiscovered Guadeloupe is one of the most beautiful islands in the Caribbean. (Guadaloupe Islands Tourist Board)
Neighboring Dominica is the French archipelago of Guadeloupe, picturesque, uncrowded and practically undiscovered by many Americans. Local restaurants and hotels are part of what makes this French-speaking territory so charming, as are its fine-sand beaches and laidback beach towns. Family-friendly activities include snorkeling in the underwater park of Réserve Cousteau, hiking to Pointe de la Grande Vigie that affords scenic views of Antigua and Montserrat, exploring the Archaeological Park, and visiting the forts on the island. Spend a beach day at Plage de Clugny or Plage Grande Anse, both of which have golden sands, and take a 20 minute ferry boat ride to Les Saintes.
(MORE: Destinations of a Lifetime: 10 Incredible Caribbean Beaches)
Vieques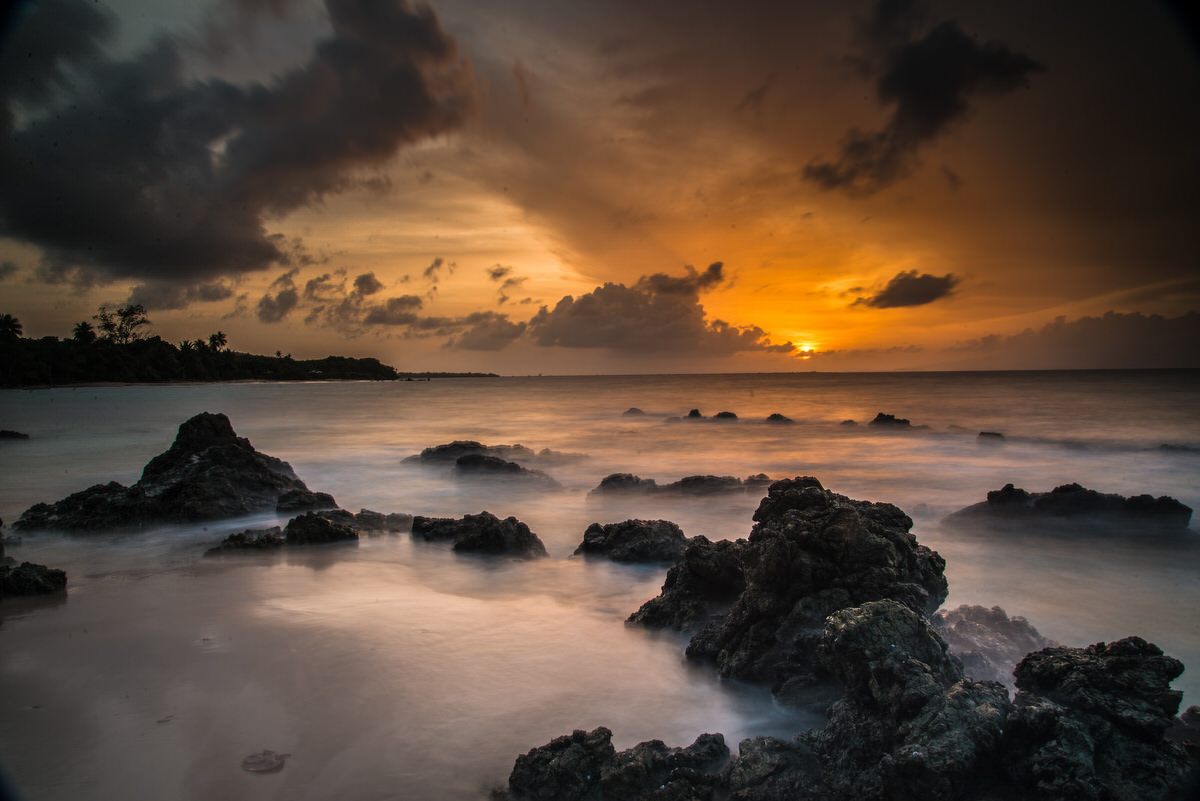 Sunset at Vieques (Flickr: Rahul Nair)
The small island off Puerto Rico's eastern shore is beautiful Vieques. While becoming more and more popular, especially with the ecotourism crowd, the island still remains largely untouched and rural. A big part of Vieques is a wildlife reserve, and many of its white sand beaches are deserted. Archaeological and historic sites like Puerto Ferro and Count Mirasol Fort are musts for families that enjoy history; while kayaking to Mosquito Bay to experience one of the few remaining bioluminescent bays in the world is recommended for adventurous families. Secluded Playa La Plata and the more accessible Playa Caracas are among the top picks for beach lovers.
Michelle Rae Uy contributed this to MiniTime. She is a travel writer based in Los Angeles and MiniTime's Head of Content, who spends her free time on adventures and film photography.