Healthy, kid-friendly dishes from different cuisines
By Lily Aronin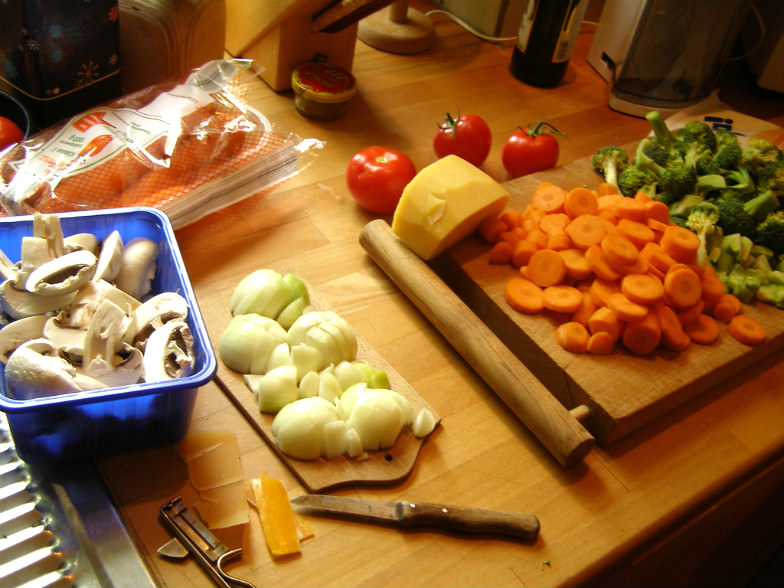 Recipes for some healthy home-cooked meals from different parts of the world. (Flickr: Erich Ferdinand )
Few of us can afford to travel the world with our children, but every meal can become a destination and topic of conversation in your home. Ideas for growing your knowledge of the world and encouraging your kids' curiosity about other cultures are easy to develop when food is involved. Have a child look up a fun fact about the area that inspired the dish and teach you, as you feed them great health with an open heart.
Here are some healthy recipes from around the world that everyone in the family can enjoy. If you prepare these dishes with your kids, you can open their eyes to the great wide world right from your dinner table.
(MORE: Get healthy snack recipes for your active kids.)
From the Caribbean: healthy kid-friendly fruit and vegetable salad
The Caribbean is an exotic and fun destination for families. It is made up of more than 7,000 islands and was home to pirates, indigenous tribes, and many Europeans and Africans exiled from their home counties. Caribbean cuisine is full of flavor, heavy on the greens, cabbages, heat and fruit. Trying to mix fruit with your salads is a great way to help your kids try their vegetables and get some flavor and culture of the Isles.
Many Caribbean recipes can be high in added sugar, so try this fun salad that has all the flavor and health of the Caribbean, without the sugar crash. This recipe is a perfect balance of colorful vegetables, sweet fruit and fresh herbs. It is high in fiber, calcium, vitamin C and iron.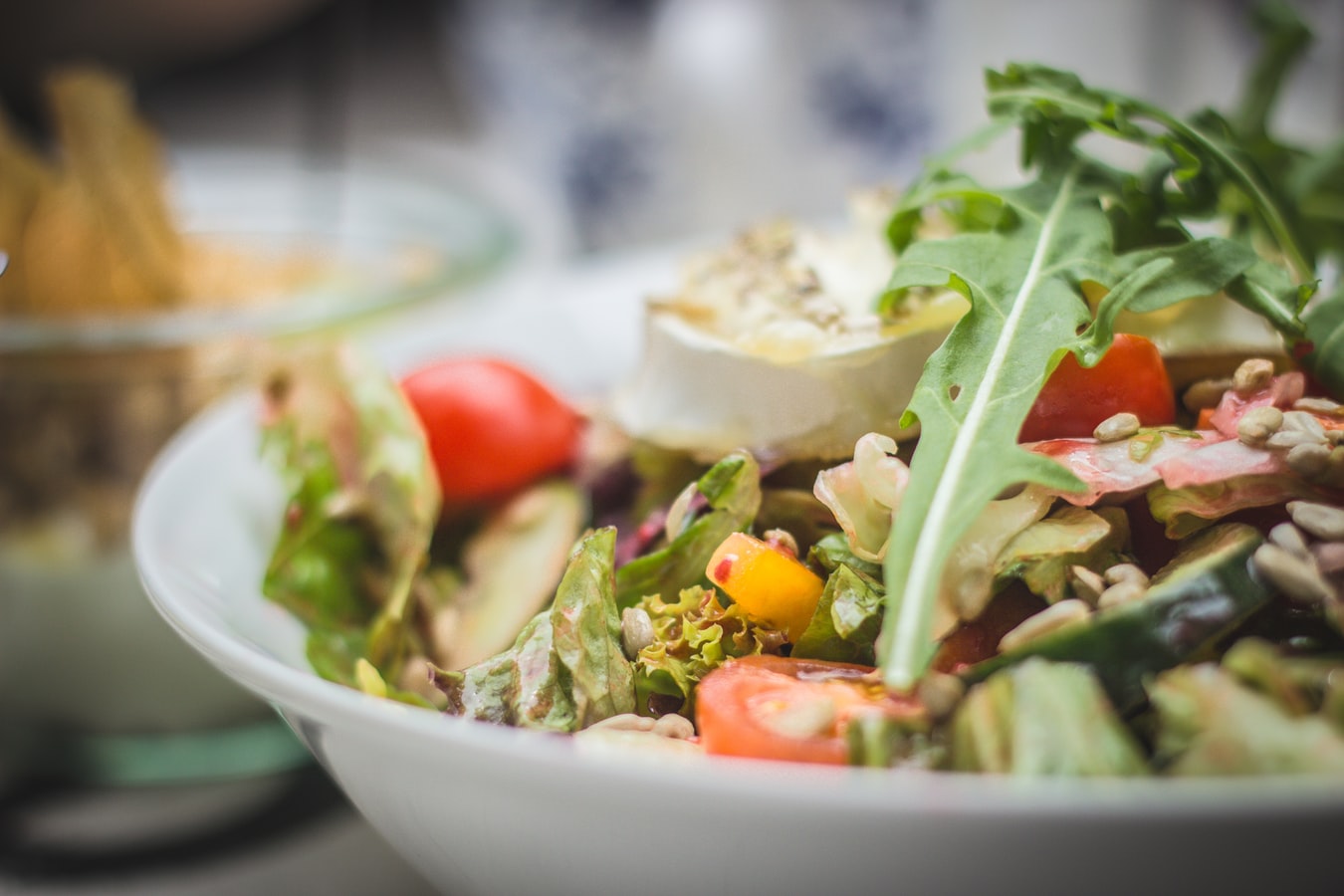 Kids will love the Caribbean mixed salad (Unsplash: Jasmin Schreiber)
Caribbean mixed salad
Ingredients
1/2 Fresh pineapple cored and diced
2 Oranges peeled and segmented and diced
1 red bell pepper, seeded and diced
4 Cups baby spinach washed, dried and cut into strips.
4 Cups cabbage shredded
1/3 Cup chopped fresh parsley
1 clove garlic smashed and chopped
Dressing
juice of 1 lemon
1 Tablespoon olive oil
salt and red pepper flakes to taste
Preparation
Just mix all the ingredients, add the dressing, and serve.
From Eastern Europe: healthy kid-friendly cheese salad
Europe is the favourite destination of most families traveling abroad with kids. France, Italy and the United Kingdom top the favourite destination charts, while Eastern Europe is lesser known. This region is home to many lakes and gets a lot of rain and snowfall, so its foods are also great sources of water, like cucumbers and dill, or grow in cold climates like beets and root vegetables. Fish is also a mainstay of Eastern European food and is often pickled or smoked to last during the winter, when the lakes are frozen over. This can be a really cool conversation starter with the family: Have your kids ever visited a frozen lake? What fish do you have available locally?
The best part of Eastern European cooking is that much of it is familiar to your kids, smoked salmon, cucumber dill salad and Bulgarian cheese are all things they may have tasted before. This salad is a great appetizer or side dish. The fresh vegetables are full of antioxidants and detoxifying water content. The dressing is full of Omega 3 fats for heart health and the honey is a great source of natural sugar with immunity boosting vitamins and minerals. You can find Bulgarian cheese in whole cream, low fat or nearly fat free varieties, I recommend the low fat version for the great texture and taste with only moderate saturated fat.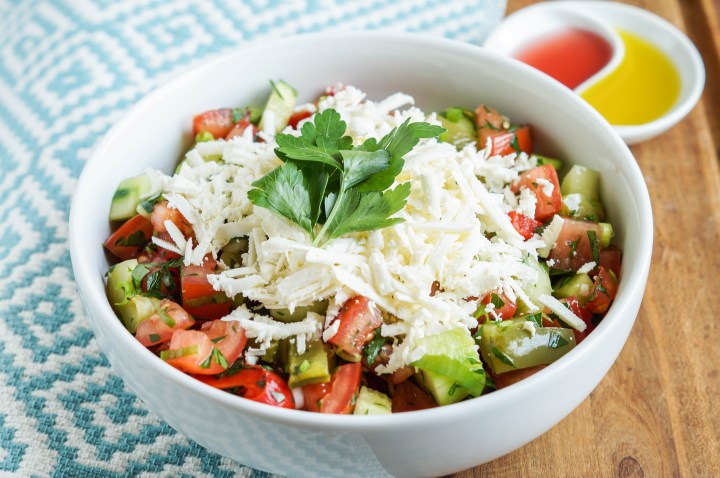 Bulgarian Salad (Taras Multiculrural Table)
Bulgarian Salad
Ingredients
3 Large English or seedless Cucumbers chopped
5 Large Tomatoes chopped
1/3 Red Onion chopped
1/2 Cup Bulgarian cheese shredded
Dressing
1/2 Cup Olive Oil
3/4 Cup Lemon Juice
2 T Honey
1/8 Cup Fresh Chopped Dill
Preparation
Just mix all the ingredients, add the dressing, and serve.
(MORE: Look for great, kid-friendly food places to take the kids to on your family getaway.)
From Latin America: Healthy popcorn snack for the kids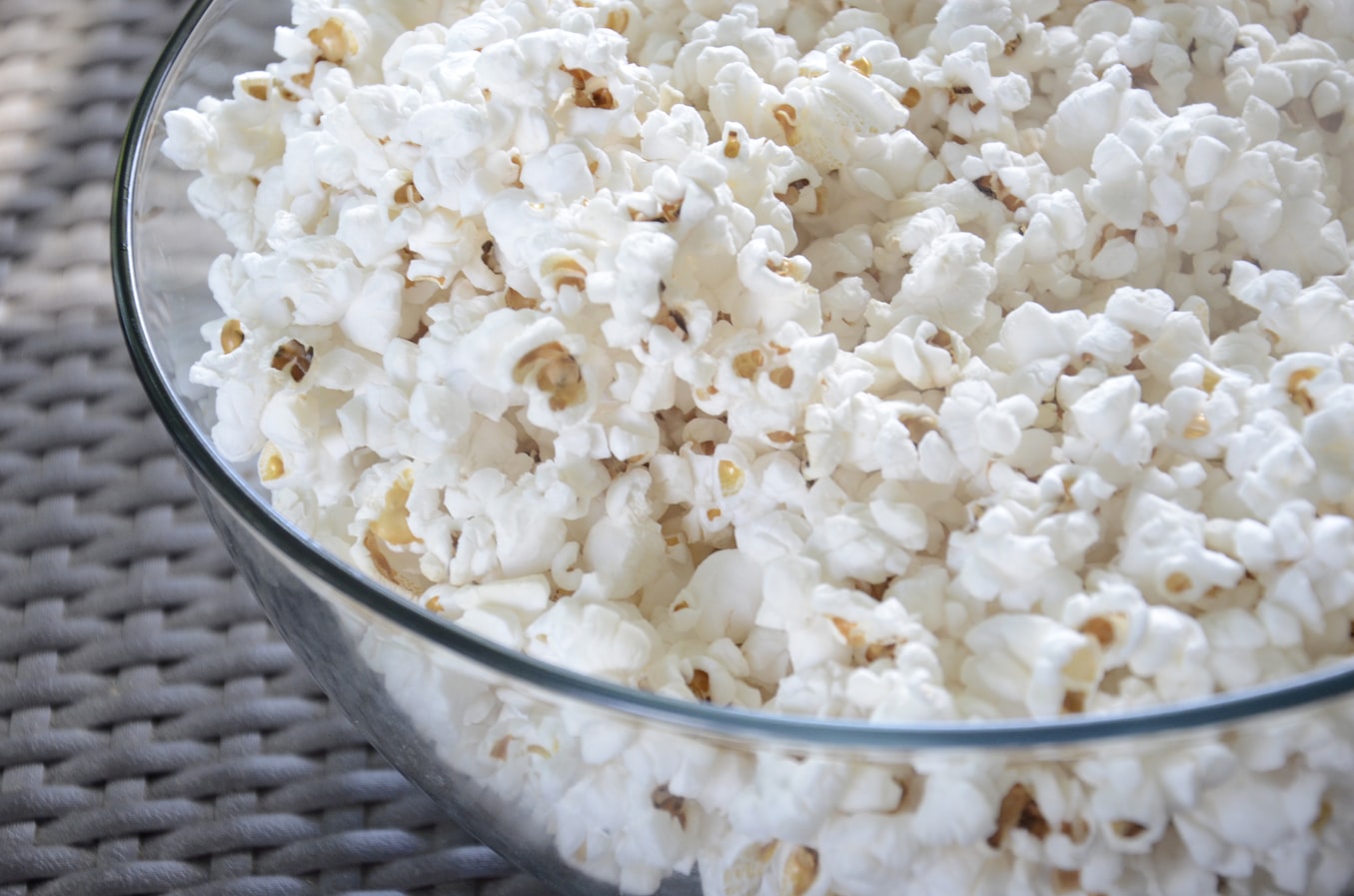 Make homemade popcorn from Latin American corn (Unsplash: Alex Munsell)
Latin America is home to some of the the most ancient advanced civilizations on the planet like the Mayas and Aztecs. Some of our favorite healthy brain boosting super foods, like quinoa, are produced there.
Did you know that the legends of Aztec gold are really all about golden kernels of dried corn? Homemade popcorn is an awesome way to introduce this fun story to your kids and make a healthy afternoon snack. All you need is an air popper or a paper bag for the microwave and you are set. Let the kids pick their favorite latin spice blends to season the popped kernels. Popcorn is a wonderful high fiber and fat free snack that is perfect for kids over the age of 5. Skip the chemicals and burn factor or standard microwave popcorn and share the rich history of Latin America at snack time.
Here are some savory suggested add-ins:
sea salt + freshly ground pepper
parmesan + freshly chopped rosemary
butter + cajun spice + brown sugar
fajita seasoning
cayenne pepper or tabasco
cumin and oregano
Lily Aronin contributed this to MiniTime.