Winter activities for kids
By Erin Gifford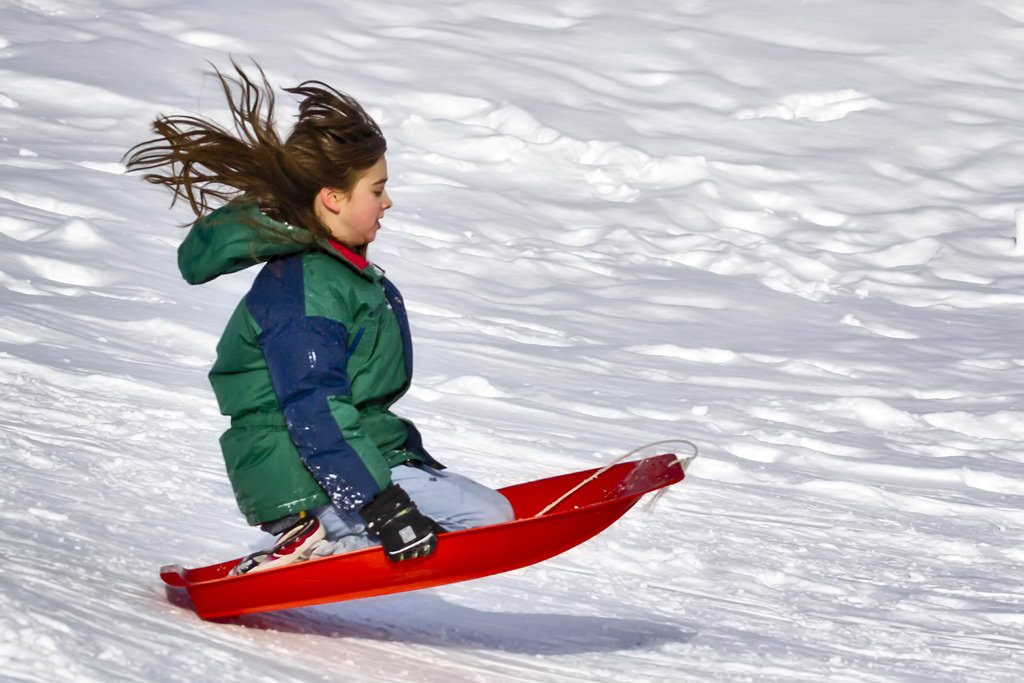 There are tons of outdoor winter activities for kids for the ultimate winter family getaway. (Courtesy Randen Pederstone)
Skiing and snow tubing are often top-of-mind for many moms and dads considering a winter getaway with kids. However, there are many more family-friendly outdoor adventures to be had in cold and snowy weather. Even if you don't ski or snowboard, ski resorts can be the best destinations for all kinds of outdoor winter activities. This is due to their proximity to snow-covered terrain and forests.
You can easily spend a weekend or an entire week at a ski resort and not put on a pair of skis once. Dog sledding, fat biking and snowmobiling are just a few of the best winter activities for kids on offer. So, bundle up, double-up on warm socks and get outdoors this winter.
(MORE: Must Avoid Popular Winter Destinations… And Where to Go Instead)
Five ideas for outdoor family fun during your winter getaway with kids
Drive or Ride in a Dog Sled. Children as young as 10 can drive their own team of sled dogs. Head to a dog sledding destination like Nature's Kennel in McMillan, Michigan. Look for half-day trips to drive your own team of dogs. Or ride in a sled across miles of quiet forest and fluffy white snow. Better yet, try a family-friendly overnight adventure when looking into winter activities for kids. Kids learn the basics of mushing and how to drive a team of dogs. They also care for their own sled dogs. For dog lovers, this could be a fun winter getaway with kids.
Watch a Dog Sledding Race. There are a variety of family-friendly sled dog races all across the country. Many races serve as qualifiers for the annual Iditarod in Alaska in early-March. The UP200 is a 200-mile sled dog race that runs in the Upper Peninsula of Michigan over 1.5 days. Or head to Idaho for the American Dog Derby. Look for fun winter activities for kids at these weekend race events, like snowshoe races, and opportunities to meet mushers and dogs.
Ride on a Fat Bike. Don't let snow keep you from riding bikes as a family. Try fat biking on bikes with oversized tires that enable you to roll right through the snow. It's one of the best winter activities for kids. At Killington in Vermont, rent bikes to pedal around on easy paths or single-track trails. You can also sign up for guided family-friendly fat bike tours. Winter Park in Colorado also has an expansive trail system for fat biking. Kids should bike in the tire treads of the bike in front of them to make for an easier ride.
Go Snowmobiling. Kids as young as four can drive their own snowmobiles. Places like Grand Adventures in Winter Park, Colorado, have mini snowmobiles on offer for kids. Alternatively, kids can sit behind an adult on a full-size snowmobile for a family-friendly backcountry tour through snowy forests. Michigan boasts more than 6,000 miles of snowmobile trails and snowmobile-friendly towns along the way. Many restaurants even have "Snowmobilers Welcome" signs out front, so snowmobiling could make a fun winter getaway with kids.
(MORE: America's Best Towns for the Holidays)
Ride on a Snowcat. You don't need to ski or snowboard to be able to enjoy the ski slopes. If you're looking for unexpected winter activities with kids, try a snowcat ride. Take in great views of the slopes while seeing how the on-snow vehicles groom the ski trails. At Keystone in Colorado, kids will love snowcat rides across the back mountains as part of a Mountaintop Family Adventure Tour. Plenty of east coast resorts offer snowcat rides too, including Seven Springs in Pennsylvania. It's a fun way to learn how the resort prepares for skiers each day and can be a great winter getaway with kids.
Erin Gifford of Kidventurous contributed this to MiniTime.