6 fun adventures in the Great Outdoors
By Stacy Lu
As both mothers and ER doctors will attest, kids don't have to ride an ATV or careen down a rocky hillside on a bike to have a fulfilling outdoor adventure. With more than its share of mountains and raging rivers, Pennsylvania isn't short on outdoor thrills, but we found six that are as kid-friendly as they are gorgeous. And because Pennsylvania is no slouch in American history, many of its best outdoor attractions also have their own amazing stories to tell.
Explore the other Grand Canyon. It's a long way from Arizona, but Pine Creek Gorge—a.k.a. the Grand Canyon of Pennsylvania—is indeed pretty grand in its own right. Almost 50 miles long and up to 1,000 feet deep, it has a variety of challenging hiking trails and rafting opportunities. Perhaps the best way to experience this canyon, however, is the 62-mile former rail trail that parallels the river at the canyon's bottom. Pine Creek Outfitters rents mountain bikes, cruisers, and hybrids that you can use on the flat, resurfaced trail, or on the more gravelly paths in neighboring Tioga State Park. Pine Creek can also hook you up with kid trailers, child seats and safety gear, and will shuttle you to and from various points on the trail so you can tailor your ride's length to everyone's skill and energy levels. More great news: the trail features occasional restrooms. (Bike rentals from $5/hour, bike-shuttle combos from $40/person; trailer rental, $20; 570/724-3003)
Giddyup through Gettysburg. The Gettysburg Battlefield is a mighty big place to wander on foot, but parents and kids 8 and up can saddle up at Hickory Hollow Farm and can get a horseback ride and a history lesson all in one. You can even request a Park Service historian guide to lead you across the field, regaling you with battle stories. (Guided rides offered March to November $55/hour per person; unguided rides $45/hour per person; free helmet rental for kids; 717-334-0349)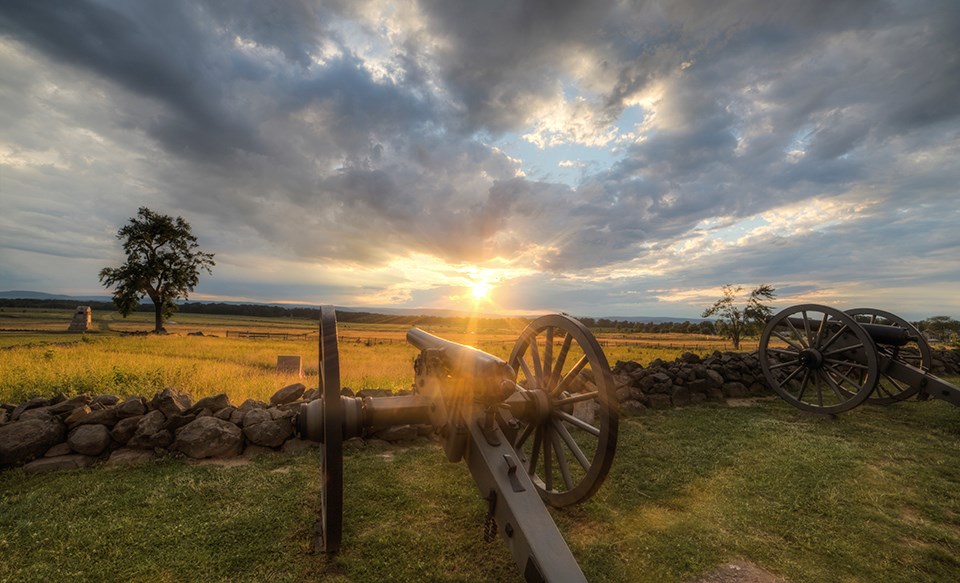 (Photo: NPS.gov)
Embark on a family biathalon. Active families can soak up the scenery of the Lehigh River Gorge—and maybe soak their shirts—by booking a daytrip though outfitter Pocono Whitewater Adventures. The "Pedals and Paddles" package offers a 15-mile bike trip (promising to be, ahem, "99-percent downhill") alongside the tree-lined Lehigh River Gorge near the quaint northeastern town of Jim Thorpe. Afterward, you'll park the bikes and climb into a raft for three hours of "family-style" rafting on easy Class I and II rapids. During the summer, you can also stop for a picnic lunch along the way. ("Pedals and Paddles" package including gear and guide, $75/adult, $67/child 4 -14; 800/944-8392)
See eye-to-eye with a hawk. Even birds of prey need a comfortable place to refuel while traveling. The Hawk Mountain Sanctuary in Kempton, near Allentown, hosts up to 17,000 hawks, eagles and falcons during their fall and spring migrations. There's a great lookout just 300 yards from the visitor's center (the path is a little rugged, so wear your toughest shoes). Check the web site's events calendar for kid-friendly activities on weekends, such as workshops on identifying raptors, how to use binoculars, or making winter bird feeders. (Fall admission: $7/adult, $3/child 6-12; free for kids 5 and under; 610/756-6961)
For a lower-impact encounter with birds of prey, head south to Hershey, and the Hotel Hershey's Falconry Experience, where kids 8 and up can learn about the art of hunting with birds and even get the chance to safely hold one. (Admission, including entry to Hersheypark's ZooAmerica: $85/teen and up, $70/child 8-12; 717/534-3900)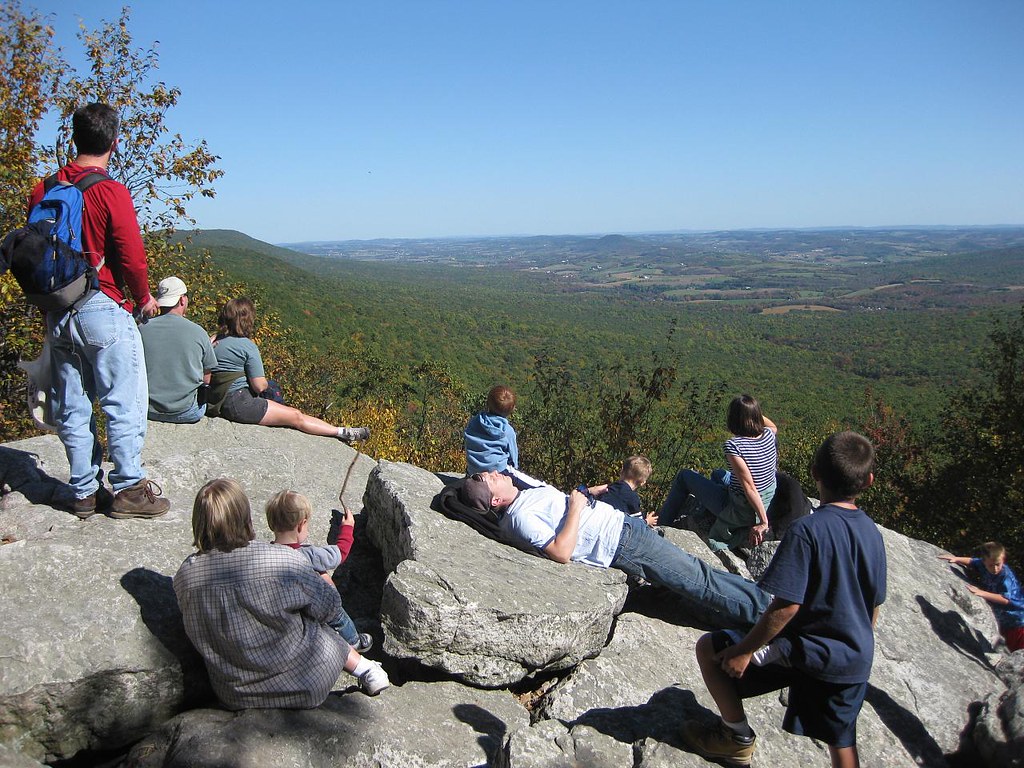 Gape at the Gap. The Delaware River cuts dramatically through the Appalachian Mountains in northeast Pennsylvania, creating the giant, lake-like Delaware Water Gap. For awesome views of the area, many folks hike the park's stretch of the Appalachian Trail, but a mallard's-eye-view affords vistas that are arguably twice as beautiful when autumnal foliage is reflected off the water. One of the most family-friendly outfitters in the area, Pack Shack Adventures offers rentals of canoes, kayaks, "duckie" rafts or tubes, as well as safety gear. During the winter, Pack Shack also rents out snowshoes or cross-country skis and offers lessons on how to use them. Tell the kids to keep their eyes peeled for one of the 20 bald eagles who winter here. For the cheapest rates, reserve gear at least 48 hours ahead. (Kayak rentals from $38/adult, $8/child 2-17; tube rentals $25/adult, $8/child. Snow gear rentals from $15/adult, $12/child; 570/424-8533)
Ride the Rails-to-Trails. Do your kids like exploring on two wheels? Pennsylvania leads the country in Rails-to-Trail development, having converted 6,350 miles (and counting) of disused railway corridors into flat public trails for easy cycling. There are 227 trails to choose from in every part of the state. One great option is the Ghost Town Trail, about an hour east of Pittsburgh, along Blacklick Creek. Named for the former mining towns that once existed along the creek, the 16-mile, crushed limestone trail passes the Eliza Furnace Historic Site, a mid-19th century furnace that used to produce 1,000 tons of steel per year.