Riviera Maya with kids
By Judy Koutsky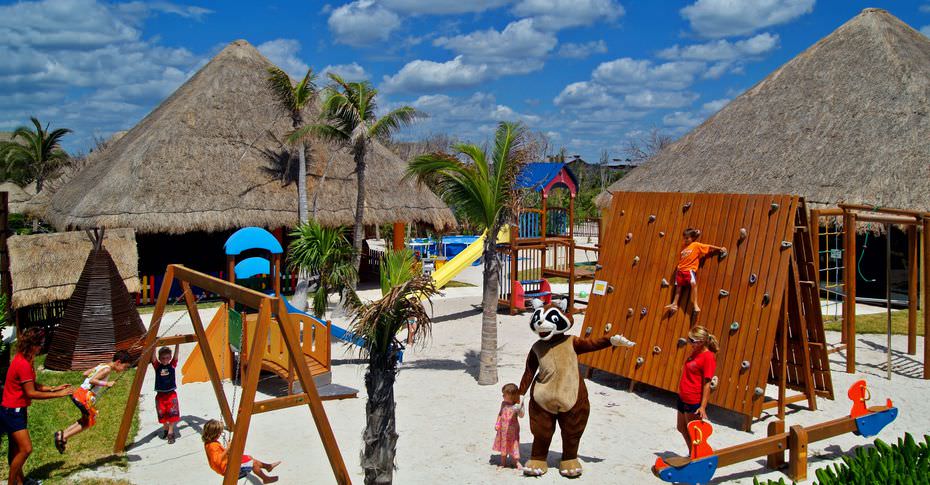 Playground at the Grand Palladium Colonial Resort (Courtesy Grand Palladium Hotel Group)
Based in Mexico's Riviera Maya, the all-inclusive Grand Palladium Colonial Resort & Spa is quite literally a kids' paradise.
The heart of any resort that targets kids is the pool and this expansive pool area is chock-full of teens playing volleyball, tweens throwing around beach balls, young boys splashing around and playing game and babies in their floaty devices alongside their parents. Even if you're child doesn't know the other kids, friendships are made quickly and easily.
(MORE: Riviera Maya's Best Attractions for Families with Kids)
Kids' Club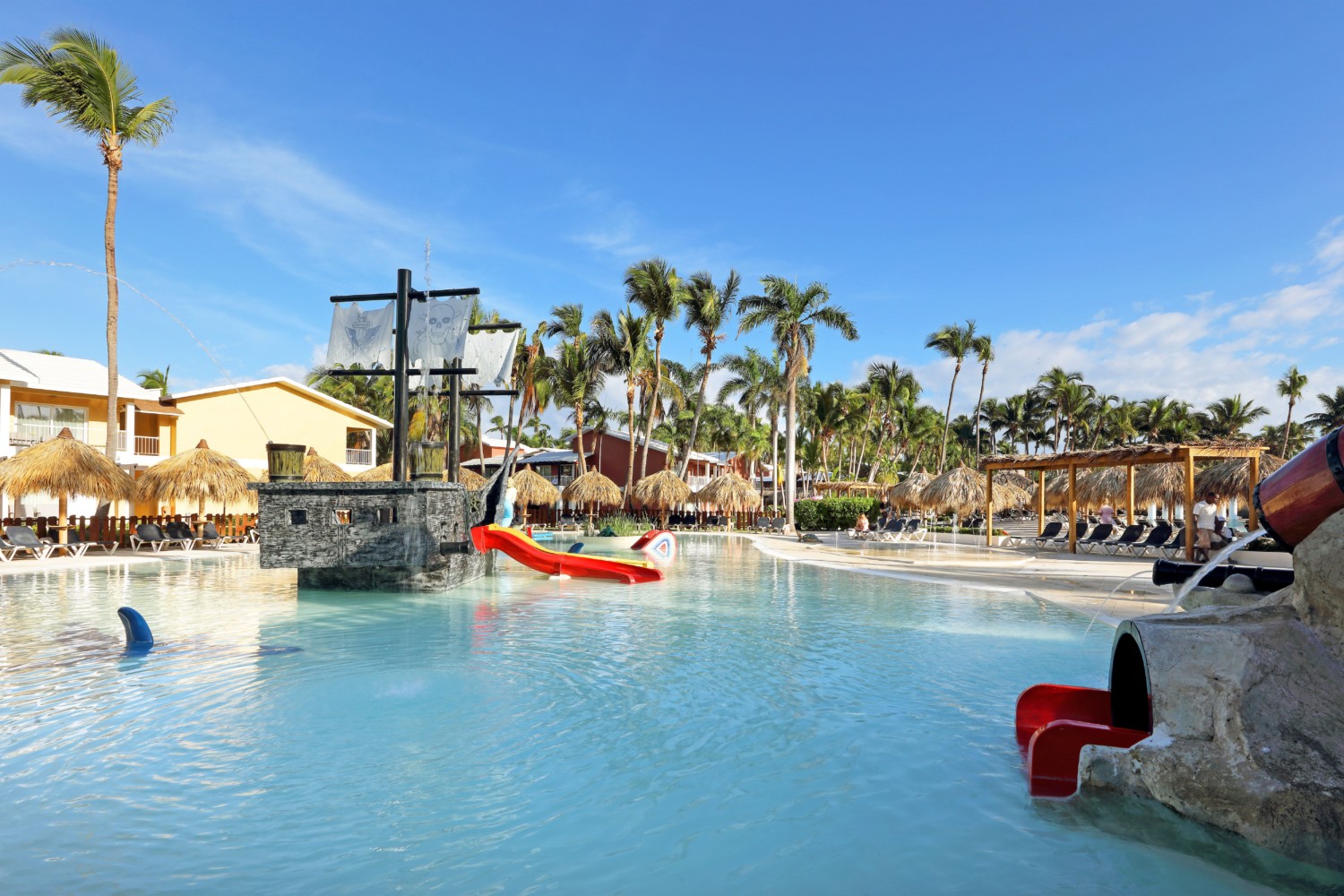 Kids pool at the resort (Courtesy Grand Palladium Hotel Group)
What makes a good kids program is when kids ask to go to camp and this is exactly what happens here. Activities range from the simple, like t-shirt painting (all the kids get a t-shirt outlined with a design and they can use any colors to create their masterpieces) to the two-hour eco tour (where the kids take a boat ride around the lake that circles the property and they learn about the environment. They see crocodiles and iguanas on this tour as well as learning why there are recycling cans everywhere).
The kids also love the nightly talent shows where they participate with other kids to put on imaginative performances. They have "rehearsal" every day at three for these shows and whether they are learning the dance moves and words to the sounds from Grease, or practicing how to be a lion tamer on "circus" night—kids take both rehearsal and the plays seriously. Well, seriously enough to learn the moves and songs, but they have a blast on stage.
Additionally, the kids club has an awesome playground area with a trampoline, swing set, movie night, and great water area with a variety of slides, splash zone and zero-entry depth pool options.
The Baby Club is for children ages 1-3, Mini Club for kids 4-12, and the Black & White Junior's Club keeps teens aged 13-17 entertained with video games, pool tables, table football and dance parties.
(MORE: Tips for Traveling in the Riviera Maya with Kids)
Raggs Program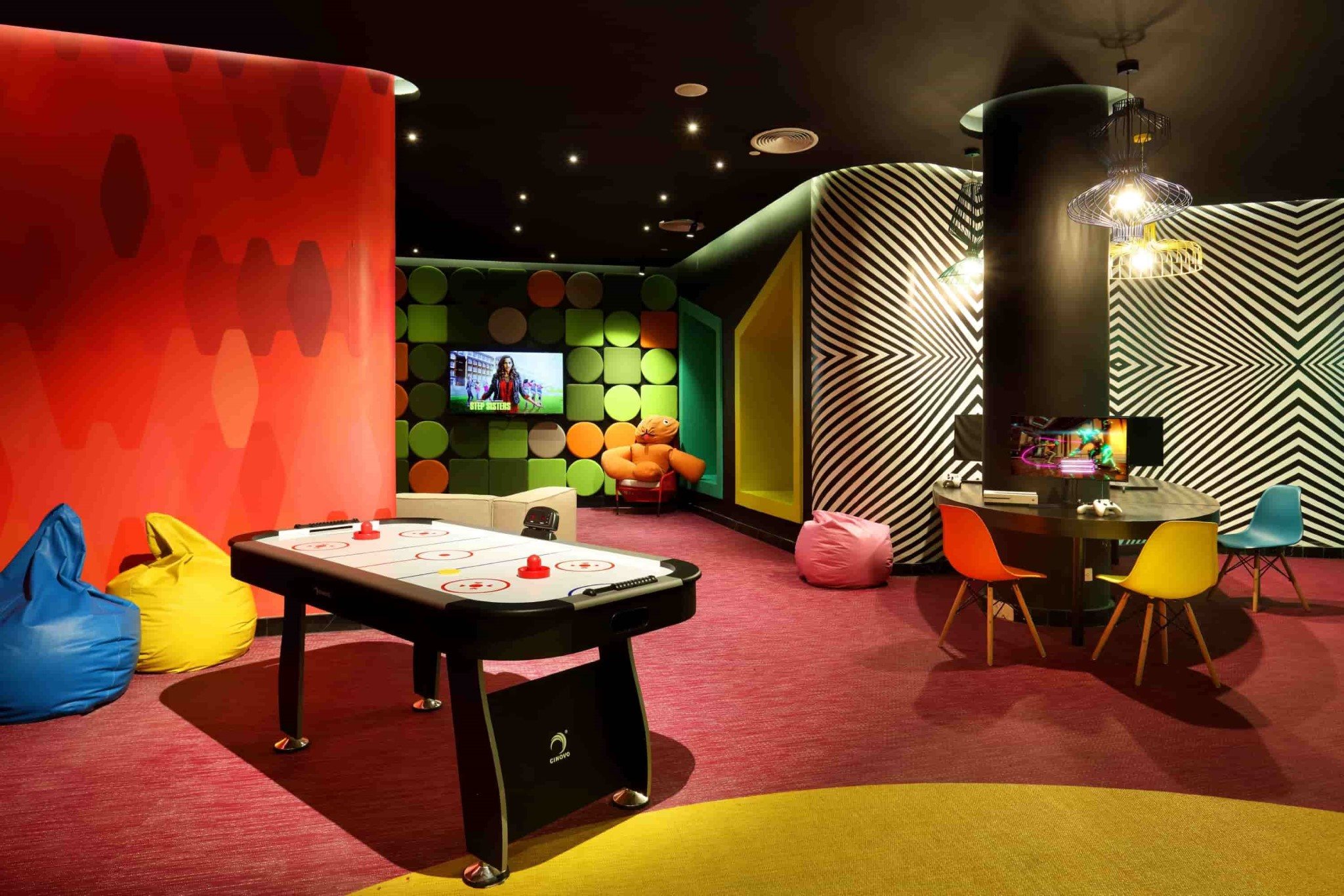 Kids club (Courtesy Grand Palladium Hotel Group)
Raggs and his four friends are a big draw for families. They are educational as well as lots of fun. These colorful, likable dogs have a weekly schedule that includes a surf-themed dance party and a pirate-themed show. With plenty of audience participation, colorful costumes and eye-catching sets, the shows are a huge hit for the preschool crowd.
Plus, there are Raggs Pop Up surprise performances taking place in various locations around the resort. These unexpected shows provoke an instant adrenaline rush—it's great to see kids jump out of the pool to join the giant, colorful dogs dance to the latest song.
Of course, the highlight of the program is the Raggs & Friends Breakfast. The unique culinary creations are a feast for curious kids ? eyes and taste buds. From Raggs smoothies and dog face-shaped pancakes, to eggs with smiley faces and broccoli poodles, the creative Raggs team makes eating nutritional and fun.
Judy Koutsky contributed this to MiniTime.