Family-friendly hotel in the Riviera Maya
By Judy Koutsky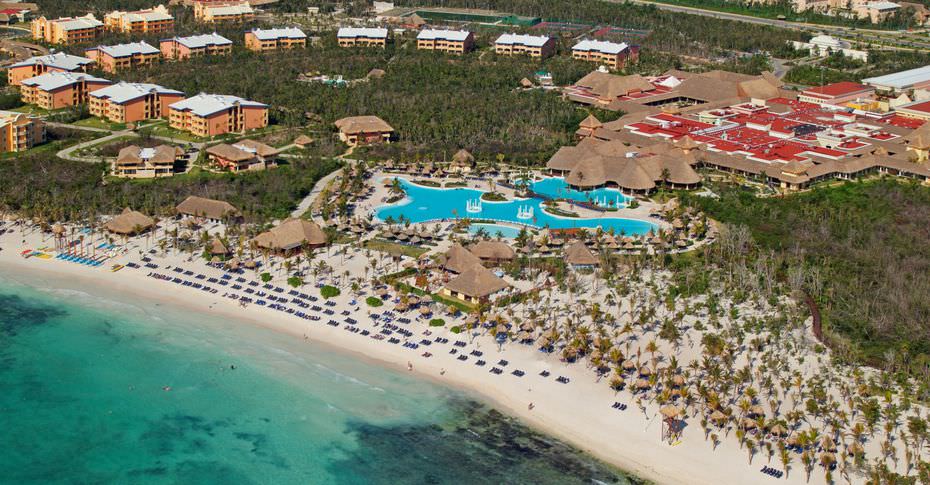 Grand Palladium Riviera Maya Resort & Spa (Courtesy Palladium Group)
When on a family vacation with kids, it can be hard to find restaurants that cater to the specific tastes of little ones, while still having an atmosphere and dining experience any adult can appreciate. Yet this is what Grand Palladium Riviera Maya Resort & Spa prides itself on.
A family-friendly all-inclusive resort located on a 2,600-foot private beach in the Riviera Maya section of Mexico, this property has restaurants to suit kids who are picky eaters as well adults with a discriminatory palate. Here, a breakdown of its dining options:
(MORE: 5 Fabulous Resorts To Host Your Family Thanksgiving)
Family vacation dining with kids at the Grand Palladium Riviera Resort
Mare Nostrum. This Mediterranean restaurant takes dining on a family vacation with kids to a new level with fresh fish, salads bursting with flavor and an amazing selections of dessert.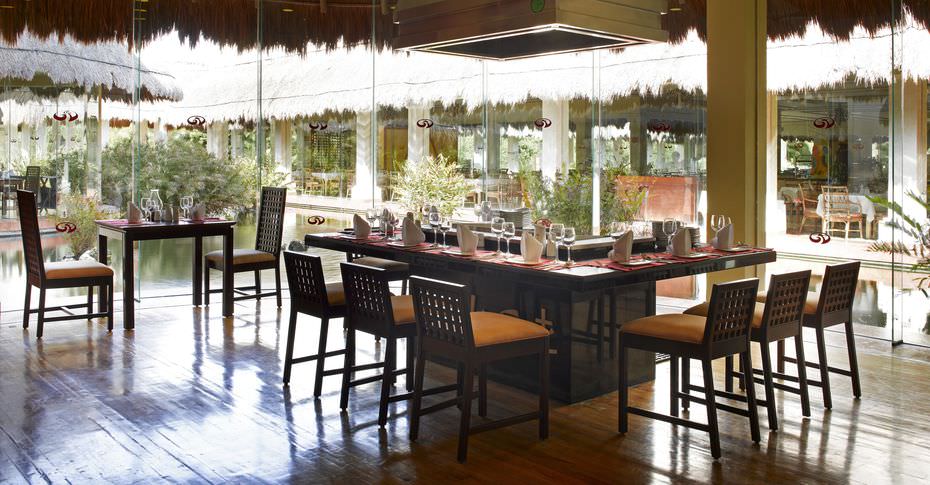 Sumptuori is a great dining option for families traveling with kids. (Courtesy Palladium Group)
Sumptuori. This family-friendly Japanese restaurant is one of the most popular in part because of its Tepanyaki show cooking tables. You have to reserve a table (one day in advance, it fills up quickly). The chef will display his culinary magic by flipping, tossing and karate-chopping meats, fish and vegetables with several rice options. Plus, the sushi and maki rolls, as well as the miso soup, chicken skewers, sauté broccoli and salmon are not to be missed.
La Adelita. This Mexican restaurant is also a big favorite. The chicken and beef fajitas may sound too simple to order, but don't be fooled. The meat is grilled to perfection and the onions and peppers are seasoned beautifully. Make sure to start with the tortilla soup and end with the churros (the latter are so popular, they often run out by the end of the night).
El Dorado. This kid-friendly, a la carte steak restaurant serves up a variety of different cuts and temperatures exactly to your liking.
Portofino. This traditional Italian spot has many varieties of pasta, plus lots of pizza options. It's a great spot for some comfort food to dine in during a family vacation with kids.
Rodizio. This family-friendly Brazilian restaurant serves up South American specialties—grilled meats and lots of it. There is duck, lamb, steak, sausage, chicken and plenty more—9 different options in total. You get a small portion of each in order to have room for everything, but you're welcome to have seconds of anything. Plus, the salad-bar starter is so good, you'll be tempted to fill up before you even get to the main course (don't!). The restaurant's sleek style and cool vibe, will appeal to both adults and kids.
Ribs & More. This American-style venue has it all: BBQ, grilled veggies, hamburgers, a massive salad bar and, well, more, including lots of tasty dessert options.
Punta Emilia. This beachfront fish spot is another place where you have to make a reservation the day before. The atmosphere is simply stunning: you can watch the sun set over the water while sipping a nice glass of wine and indulging in the house specialties: lobster, salmon, grouper, mussels, crab, calamari, and shrimp.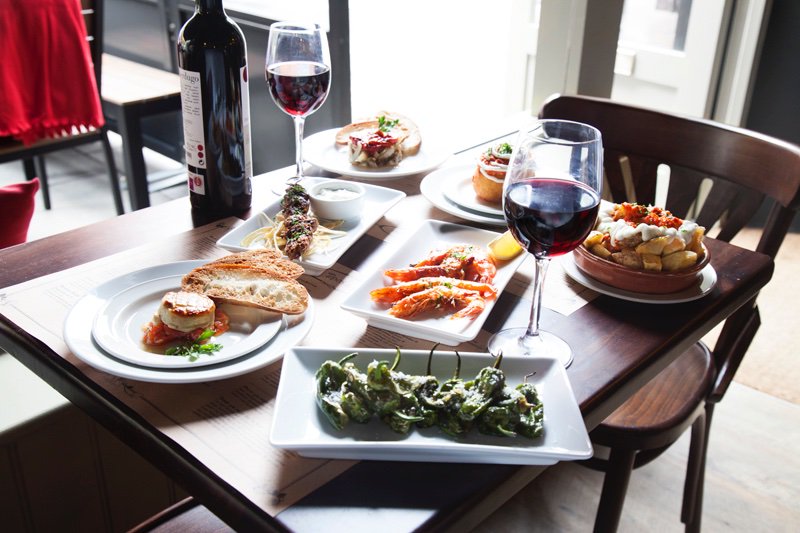 La Lola's tapa menu is fantastic for family-style dining. (Courtesy La Lola's tapa)
La Lola. What's nice about this traditional Spanish restaurant is that it serves up tapas—lots of little plates of super yummy dishes. Your family can each order 2-3 different things and sample a little bit of everything. Don't be surprised if you find yourself ordering more—not because you're still hungry, but because you can't stop eating.
(MORE: 10 Things to Add to Your Fall Bucket List with Kids)
Things to do with kids at the Grand Palladium Riviera Resort
In addition to the restaurants, the family-friendly all-inclusive resort boasts the following attractions so you'll never run out of things to do with the kids: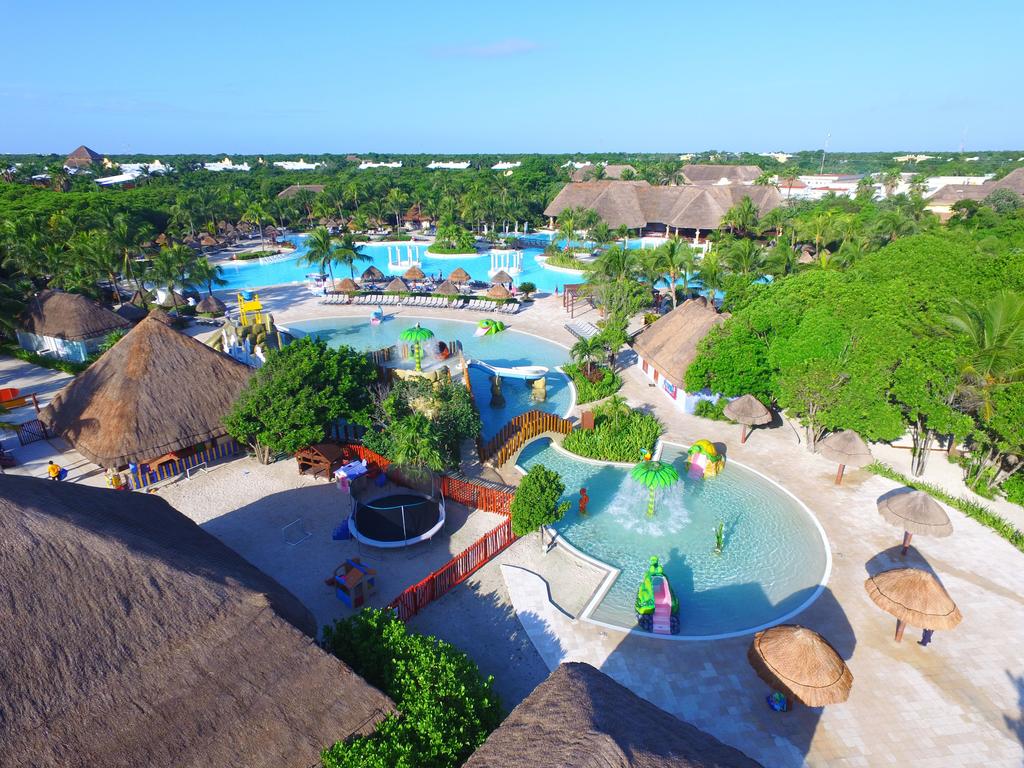 Grand Palladium Riviera Maya not only has terrific kid-friendly dining options, it also offers many things to do with kids. (Courtesy Palladium Group)
beautifully-manicured lake area complete with flamingos;
a boat ride;
an eco-trail;
a sports center;
a theater;
a reading room with board games;
the sea turtle camp, where your youngsters will learn about protect nests and ways to help turtle hatchlings reach the ocean;
a seaside saltwater pool, a tranquil and great break away from the crowds with fish swimming in it and feels like you're in the actual ocean, but without waves or current. It's a great place for relaxing, taking in the scenery or having a cocktail while watching the sunset.
It's certainly a fantastic resort for a family vacation.
For more information about the other Palladium resorts, read the reviews on the Grand Palladium Kantenah Resort & Spa and Grand Palladium Colonial Resort & Spa.
Judy Koutsky contributed this to MiniTime.
Click to rate this post!
[Total:

0

Average:

0

]