Hotel amenities for kids
By Michelle Rae Uy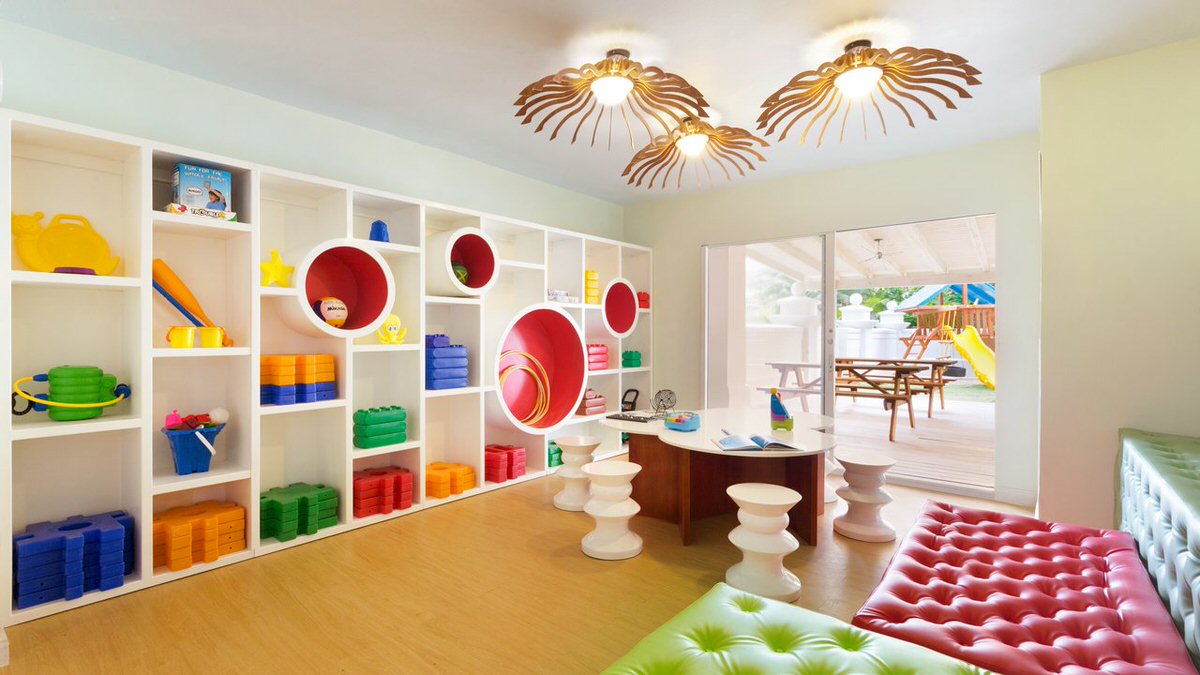 Hyatt Ziva Rose Hall's Kidz Club is one of the resort's best kid-friendly amenities. (Courtesy Hyatt Ziva Rose Hall)
Kids have boundless energy and therefore need a LOT of activities to keep them entertained and satisfied. So when on a family vacation with kids, it's not just about choosing the right destination that everyone in the group will appreciate. Finding an all-inclusive resort with other fantastic kid-friendly offerings is just as important, if not more.
This past month, we had an opportunity to check out Hyatt Ziva Rose Hal;. The family-friendly, all-inclusive resort in Montego Bay, Jamaica, is one of the brand's most beautiful properties yet. But what we most love about it are its kid-friendly amenities that are geared towards giving kids an amazing vacation. Here are some of their best ones.
(MORE: Holiday Vacation Ideas For Families with Teens)
KidZ AND Teen Clubs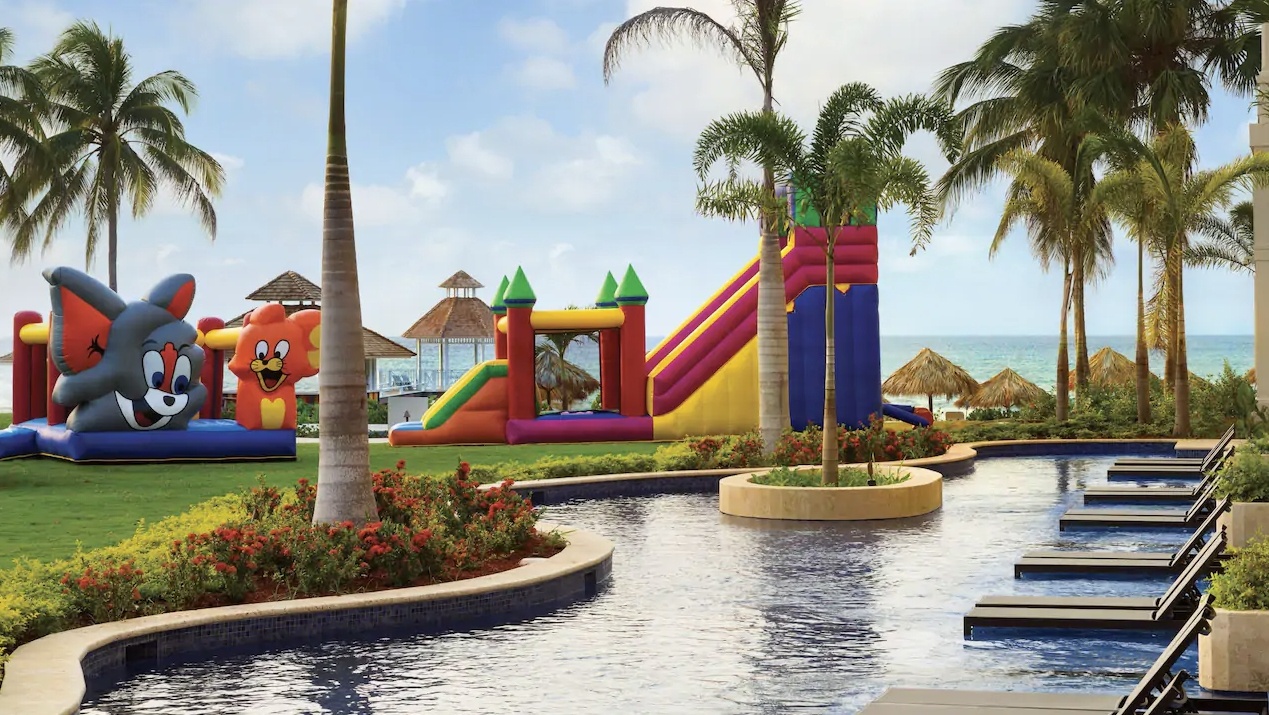 Teens Club at Hyatt Ziva Rose Hall (Courtesy Hyatt Ziva Rose Hall)
Most family-friendly resorts have their own kids club, but many of them have services and amenities families often find lacking. And not all resorts have space specifically designed and dedicated only to teens. That's why as parents we appreciate Hyatt Ziva Rose Hall. A family vacation with kids here not only means a plethora of kid-friendly activities and games at the KidZ Club. The resort also has a separate Teen Club for the older kids.
Open from 8 am to 5 pm and from 6 pm to 9 pm every day, the KidZ Club give kids plenty of activities to participate in, including arts and crafts (mask making, face painting), beach sports, and games. There are also pajama parties and disco parties in the evening, so moms and dads can enjoy a romantic dinner or a night out. As for the Teen Club, offerings include playing foosball, air hockey and video games, or simply hanging out with other teen guests.
Kid-Friendly Activities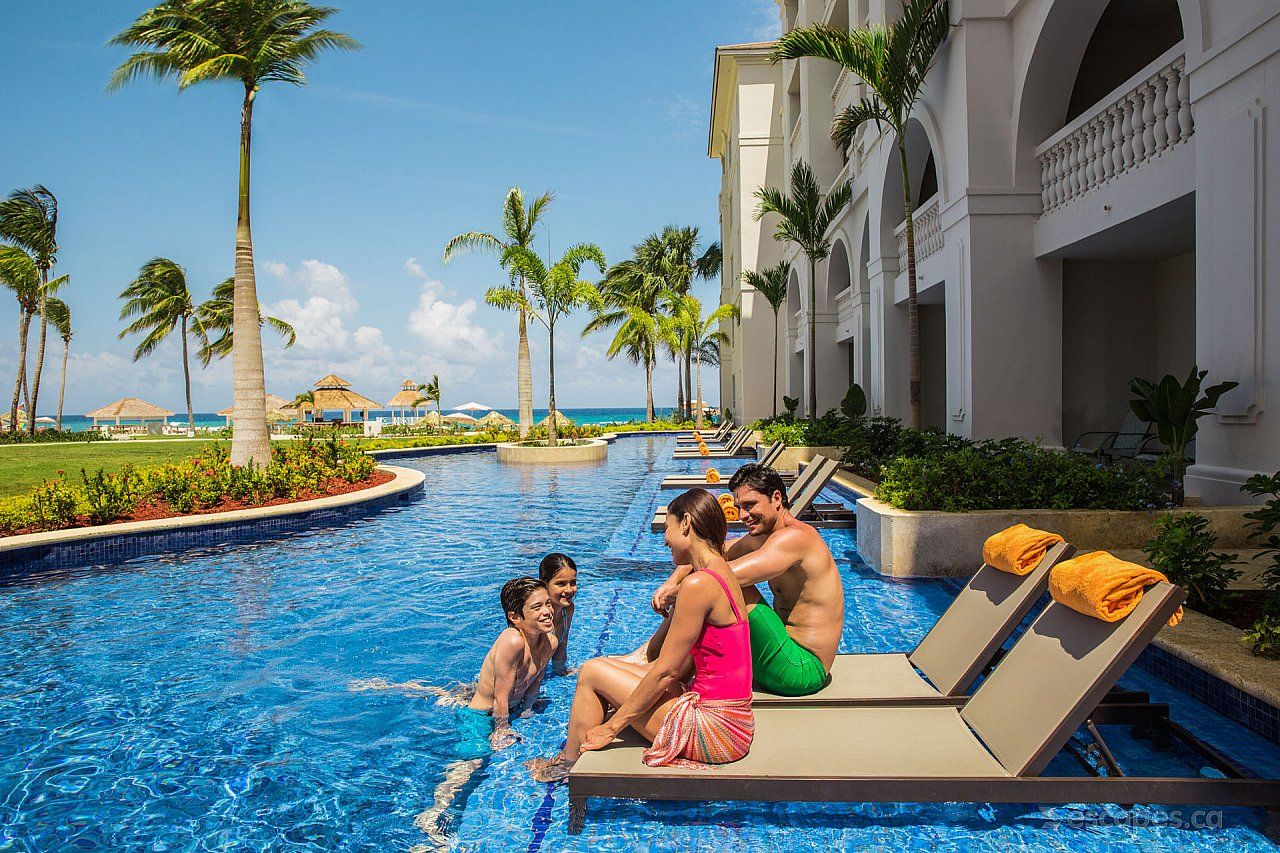 Hyatt Ziva Rose Hall's weekly kid-friendly offerings. (Courtesy Hyatt Ziva Rose Hall)
Having more than enough kid-friendly activities are extremely important when on family vacation with kids. One of the great things about Hyatt Ziva Rose Hall is not only does it offer weekly offerings but it also boasts pop-up activities. This means that guests young and old can enjoy surprise activities at the resort on top of the scheduled ones. There's never a dull moment here.
Weekly kid-friendly activities include oversized Jenga, pool and beach volleyball, bounce castles in the garden, interactive cooking classes by the pool, craft making, scavenger hunts, and even fish feeding. And at the resort activity center, kids can borrow floats, goggles, boogie boards, snorkeling gear, and noodles are available to maximize pool and beach time.
Kid-Friendly Entertainment
Didn't we say that a family vacation with kids here is never a dull one? As with Hyatt Ziva Rose Hall's kid-friendly activities, the kid-friendly entertainment here is also a good mix of scheduled and pop up ones.
Kids can enjoy dance and foam parties as well as themed nights (masquerade, reggae and jazz, for example). There are also pajama parties, a fashion runway show (Z Fashion Runway Show) so kids also get a chance to dress up, a magic show, a circus show, and of course movie nights. During a talent show (Kidz Got Talent), kids can join the hotel crew to showcase their skills with dancing, singing and playing instruments.
Spa Treatments for Kids
Most family-friendly resorts only offer treatments and massages for grown-ups at their spas. However, a family vacation with the kids is more than anything else a family affair, and its only right that everyone can partake in all activities, even on spa dates.
That's why we're glad that Hyatt Ziva Rose Hall is one of the few properties whose spa offers treatments for kids as well as adults. Kid-friendly offerings here include manicures, pedicures, hair braiding, and the Childz Play Massage. Tweens have something special for them as well. The Pre Teen Bliz Combo is 70 minutes worth of pampering that includes a facial and a massage.
(MORE: Family-Friendly African Safaris for the Trip of a Lifetime)
Candy'z Shop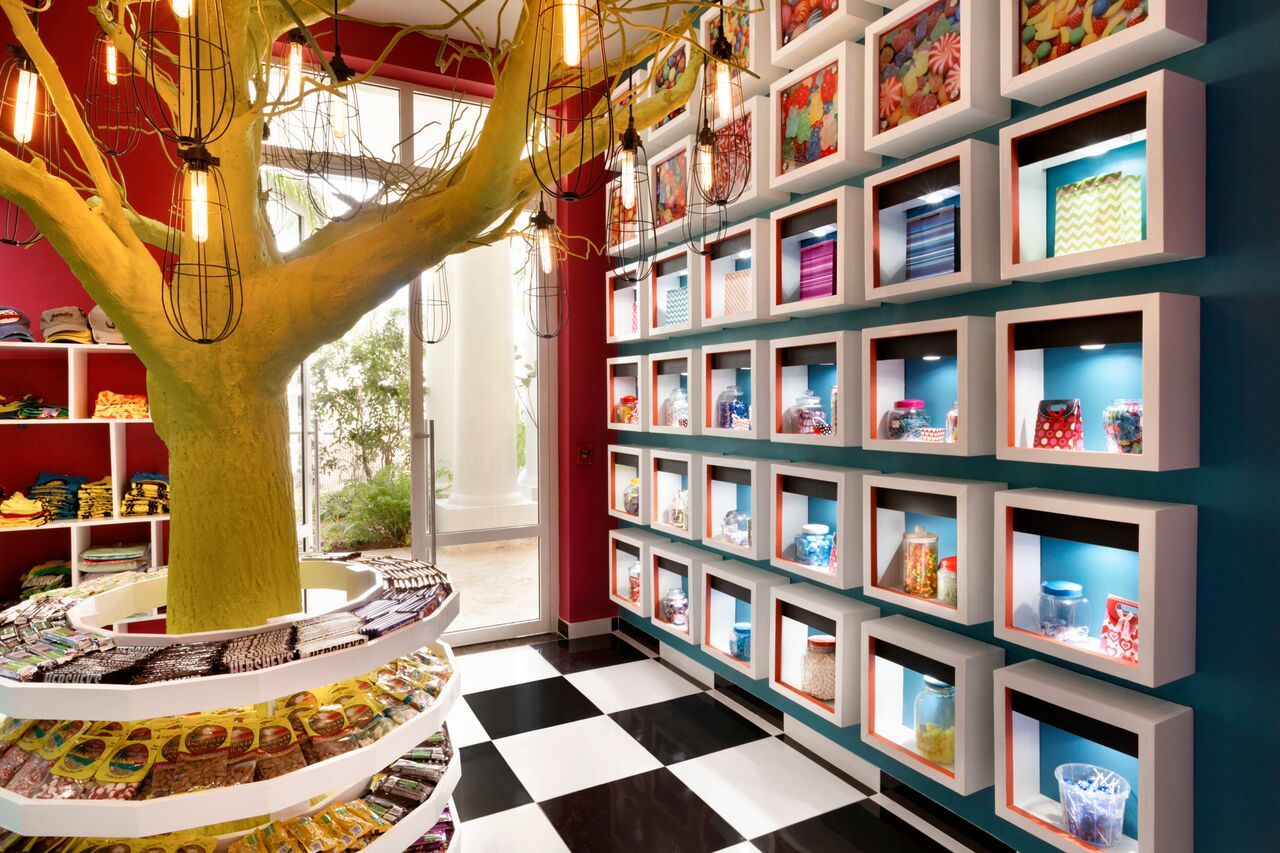 Hyatt Ziva Rose Hall's Candy'z Shop (Courtesy Hyatt Ziva Rose Hall)
Kids as well as adults always appreciate a candy shop, which makes Hyatt Ziva Rose Hall's Candy'z Shop a great kid-friendly addition. This tiny wonderland of sweets is not only adorable and a prime Instagram spot (check out their cool, monkey bedecked chandelier), it's also a great place to indulge your cravings. Whether it's to buy some to take home or to enjoy at the resort, be sure to stop by.
Michelle Rae Uy contributed this to MiniTime. She is a travel writer based in Los Angeles and MiniTime's Head of Content, who spends her free time on adventures and film photography.