Puerto Rico with kids
By Mimi Slawoff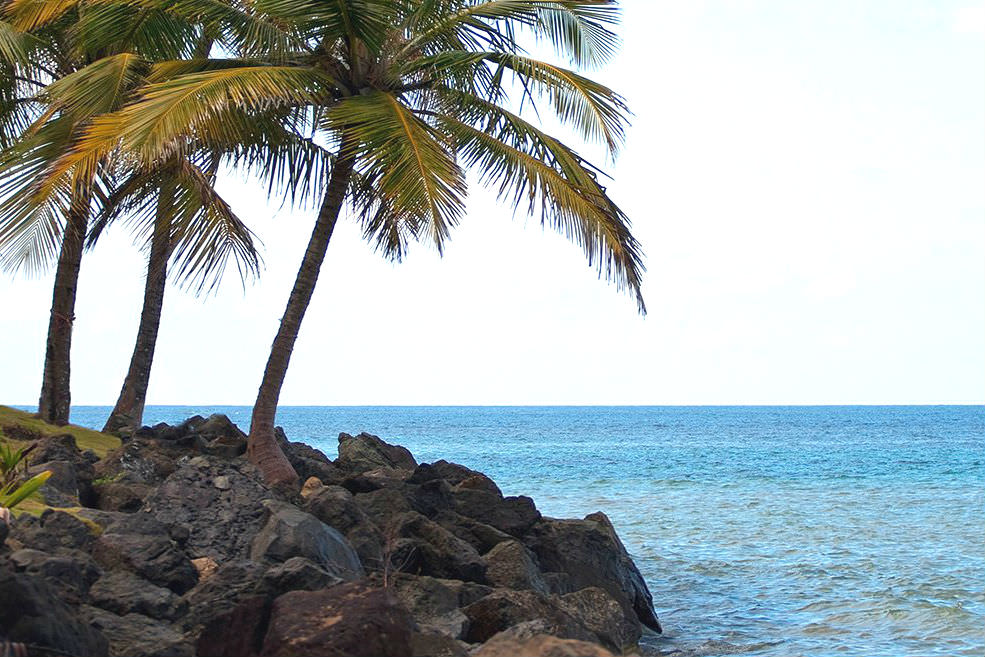 Luquillo Beach, also called Balneario La Monserrate, is one of the most popular beaches in all of Puerto Rico. (Credit: See Puerto Rico)
You don't have to look far to find a good family beach while vacationing in Puerto Rico. Not only can you see the blue ocean from the massive forts in the capital city of San Juan, you can easily reach them in no time. And while San Juan's beaches are safe, clean and family-friendly, there are numerous nearby beaches outside the city that offer wide stretches of golden sand, calm waters for young children, and amenities for families.
Generally, you'll find three types of beaches in Puerto Rico. Blue Flag beaches meet water quality, safety and environmental standards. Balnearios — or public beaches — have lifeguards, picnic areas and other family amenities. Oceanfront hotels sit on sunny shores that are open to the public, but feel private and are near restaurants and shops.
(MORE: Destinations of a Lifetime: 10 Incredible Caribbean Beaches)
Luquillo Beach
Situated about 30 miles east of San Juan, this beach attracts families for its silky sand and clear water. The reef-protected beach has gentle waves making it an ideal swim beach for young kids. Amenities for families include picnic areas with changing rooms, lockers, and showers.
Ocean Park Beach
Popular with both locals and visitors, the mile-long beach has good surf conditions for boogie-boarding, surfing and kitesurfing. While not the best swim beach for young kids, it's ideal for families who enjoy water sports.
El Escambron Beach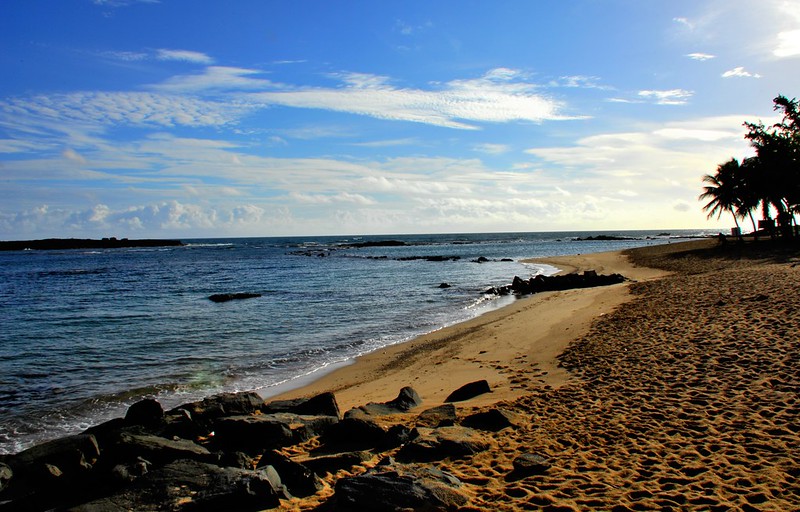 El Escambrón in Condado, Puerto Rico (Flickr: Angel Xavier Viera-Vargas)
Located within walking distance of Old San Juan, this Blue Flag beach is ranked among the city's best beaches. Soft sand for picnics (and naps), and gentle surf for swimming and snorkeling make this a perfect shore for families. Tall coconut trees provide shade, and a walking trail along the water leads to a historic site. Across the street is the beautiful, 27-acre Luis Munoz Marin Park.
Pine Grove Beach
Two family-friendly resort hotels are situated on this crescent, white sand beach that has a long sandbar, creating a shallow swim beach great for kids. While there are no public amenities, it's a short walk to restaurants in the Isla Verde district. Plus, both beach hotels have restaurants, bars and restroom facilities.
Balneario de Carolina
Located to the east of Pine Grove Beach, this Blue Flag beach features many family amenities, such as picnic tables, lifeguards, changing rooms, restroom facilities, outdoor showers, designated parking and security patrols.
(MORE: 7 Reasons to Visit Puerto Rico with Kids)
Isla Culebrita, Culebra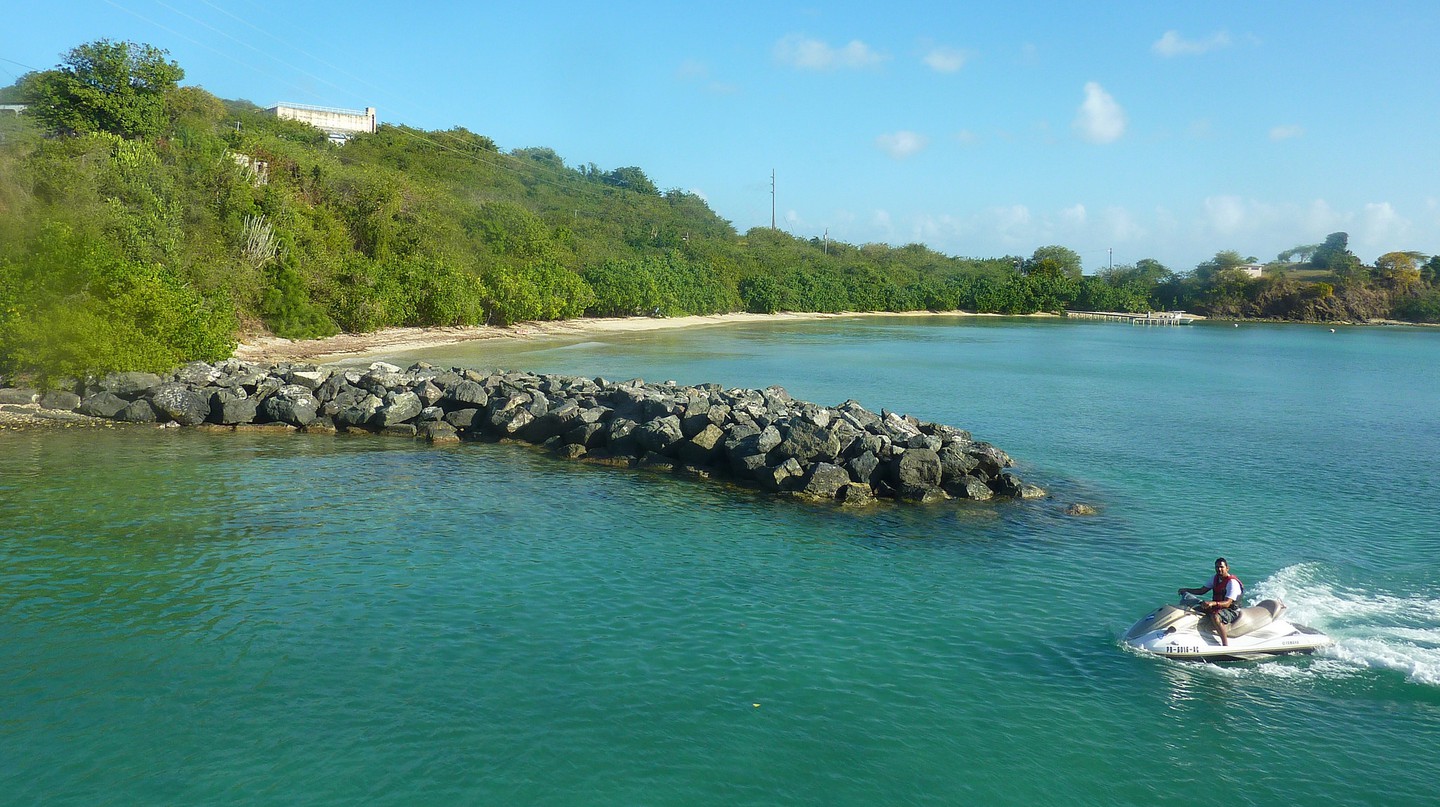 Isla Culebrita in Culebra, Puerto Rico (Flickr: Jirka Matousek)
Looking for adventure? Escape the mainland via water taxi or private boat to this small coral island that is part of the Puerto Rican archipelago. Playa Tortuga, a natural reserve on the island's north end, is one of six pristine beaches and home to nesting sea turtles. Kids will love exploring the island's warm tide pools teeming with wildlife during low tide. Bring along your water shoes to hike on trails.
Mimi Slawoff of Planetfamilytravel contributed this to MiniTime. She is a Los Angeles-based journalist and a seasoned family travel expert who explores the world with her three children and writes about their journeys.