Disney World with kids
By Holly Rosen Fink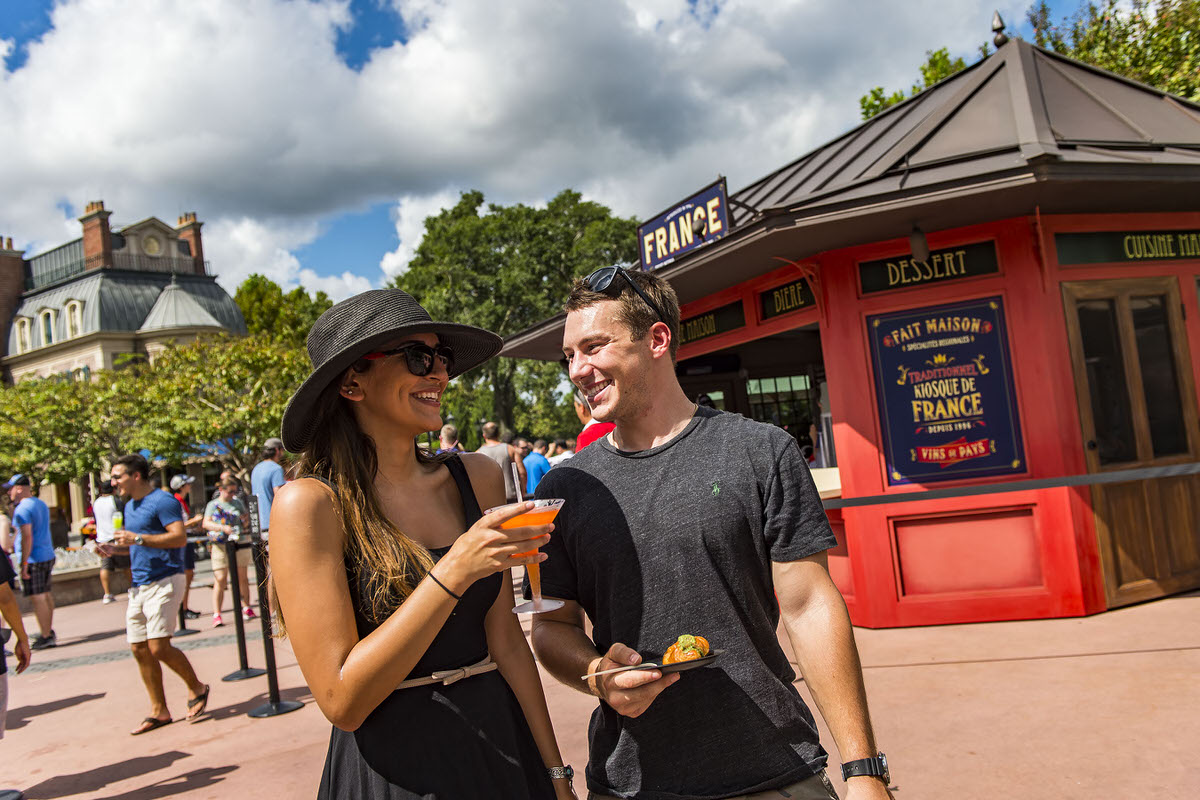 You'll be surprised how much fun a reluctant parent can have at Disney World. (Courtesy Disney)
If you're dreading your upcoming trip to Orlando with the kids, most likely you are not alone. Not everyone is a Disney fan. 19,000,000 people may visit the parks every year. However, it is probable that a percentage of these people are parents like you who have little interest in Disney. You only do it for the kids. Still, the trip requires a great deal of time, money and energy, so while there, it's best to make the most of it.
There are things to do in Orlando that will improve the quality of your visit. This way, it's not just the kids that have fun while visiting Orlando, but you as well. Happier parents makes a happier child, and in this case, the statement holds true to its meaning.
Here's a short list of tips to ensure that you, the most reluctant of parents, enjoy your time at Disney and have a great trip to Orlando with the kids.
(MORE: What's New at Walt Disney World in 2017)
Be a Big Kid
Chances are, you went to Disney with your family while growing up. And you have vivid memories of seeing Mickey and Minnie for the first time. Head to the ones you rode growing up like Space Mountain and Big Thunder Mountain Railroad for nostalgia. Or go on Soarin', Rock 'n' Roller Coaster, Animal Kingdom's Expedition Everest and Epcot's Test Track. They are sure to provide that added sense of thrill. Also definitely hit Mad Tea Party, Peter Pan's Flight,Snow White, Sleeping Beauty, It's a Small World, and other rides in Disney's Fantasyland. They will also fill that nostalgic hole.
To skip the lines, get Fastpass tickets for the family, which allow guests to avoid long lines at the attractions. Research the rides before you head to the parks, and plan what you want to ride.
Focus on the Park's Innovations
A pioneer since it opened in 1955, there is no question that Disney has the epitome of technology and innovation. Even the greatest cynic will be impressed by Disney's use of technology while touring the parks.
There's the Magic Band, a digital wristband that acts as a ticket, hotel key, credit card all in one, to start. Plus, there are those very creative and extremely interactive rides like Toy Story Mania! at Disney's Hollywood Studios or CyberSpace Mountain at DisneyQuest where you can design your own version of the coaster and then board a simulator. Newer rides such as Frozen Ever After and Seven Dwarfs Mine Train also feature innovative technology. And don't cop out in the evening. The Magic Kingdom's nighttime light show Once Upon a Time will please even the biggest curmudgeon.
Don't be Frightened by the Food
Food at Disney can be bad, and it can be expensive. But if you know where to go and what to look for, you'll find items that are interesting and delicious. Try the Grilled Chicken Skewers at Animal Kingdom's Harambe Market, the platters at Tangierine Cafe in Epcot's Morocco pavilion, or the falafel at Mr. Kamal's in Animal Kingdom. The Fixins Bar at Pecos Bill's at Magic Kingdom is good for vegetarians.
If you venture out of the parks to Disney Springs, stop by Chef Art Smith's Homecomin', which features gourmet Southern cooking. Be adventurous, particularly at Epcot. However, definitely don't judge your family for munching on Disney fare everyone loves. Those Fruit and Nutella Waffle Sandwiches or Strawberries and Creme Macaroon Ice Cream Sandwiches are a treat. Let the kids be kids.
Make Adult-Worthy Stops
If you get tired of doing everything the kids want to do, know that Disney has stops for you. The Great Movie Ride in Hollywood Studios is a ride back in time through the history of classic movies. It's a great reprieve. There also a lot of shows throughout the park to sit back and unwind to. Even the princess tales are escape-worthy. Indulge your Star Wars obsession by experiencing "Symphony in the Stars: A Galactic Spectacular". Spend a day at Epcot.
In the evening, plan a dinner at one of the fine international restaurants in World Showcase at Epcot. Grab a drink at the Rose & Crown British Pub any time of day, also in Epcot. Visit the Italy Pavilion at Epcot in Orlando, and check out the Tutto Gusto Wine Cellar. Each evening, the popular Kilimanjaro Safaris is lit up so guests can explore Disney's Animal Kingdom at night. It's a spectacle for one of any age. Lastly, if you want an alcoholic drink, head to the Be Our Guest restaurant in Fantasyland.
(MORE: Things to Do in Orlando for Every Type of Family)
Stay in a Great Hotel, with Great Amenities
Choose a hotel that's just as good for you as it is for the kids. Adults like the Grand Floridian Resort & Spa, Boardwalk Villas, Port Orleans Resort, Old Key West Resort and Port Orleans French Quarter.
The further away you go from the parks, the more you upgrade your hotel experience. Reunion Resort is tasteful and an absolutely beautiful resort a few miles away. Be sure to have dinner at Eleven, their rooftop restaurant, during the fireworks at Disney in the distance. Also have a cocktail by the one of their ten pools during the day, ride in the lazy river, and have a luxurious spa treatment.
Holly Rosen Fink of The Culture Mom contributed this to MiniTime. She is a full-time marketer living in Larchmont, NY with her husband and two children.