Oahu with kids
By Michelle Rae Uy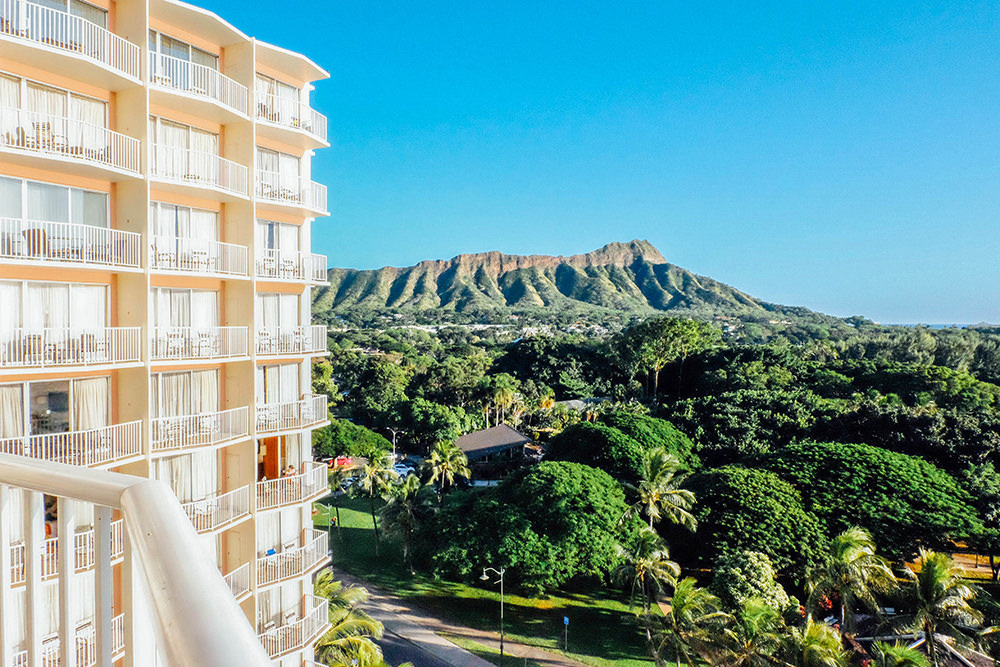 Park Shore Waikiki with Diamond Head in the distance. (Photo: Michelle Rae Uy)
Park Shore Waikiki has everything a family could want in a Honolulu hotel. It has comfortable rooms with private balconies, the perfect location, and a ton of complimentary amenities including use of beach towels and chairs, WiFi, shuttle service to the Waikiki/Ala Moana Shopping Mall, and yoga and fitness classes at Kapiolani Park. Top that off with the staff's friendliness and warm welcome – think cool lavender-dipped oshibori towels upon check-in, and this oceanfront hotel makes for a great hotel choice for your family vacation in Oahu.
(MORE: 10 Free Things to Do with Kids on Oahu)
The Perfect Location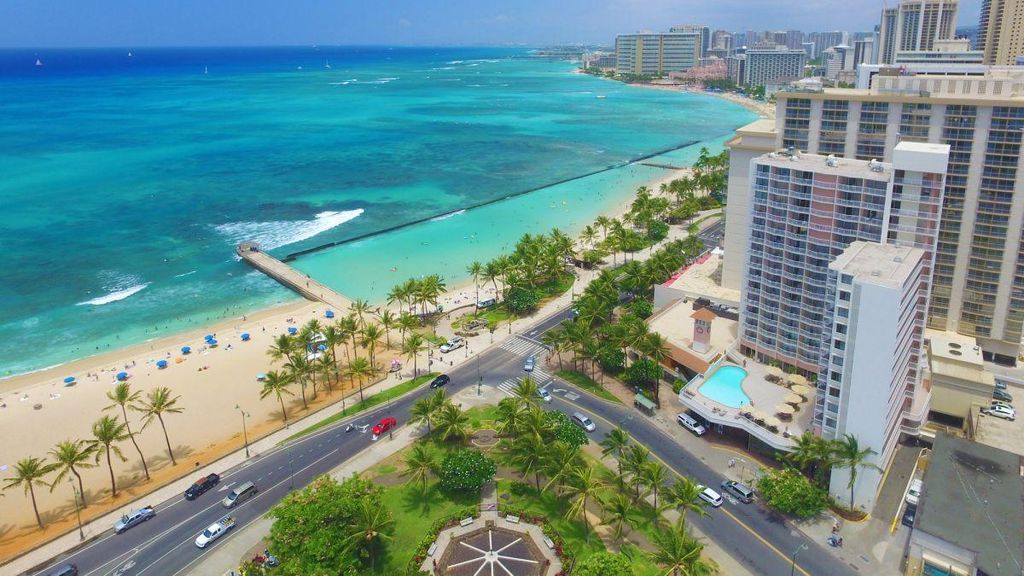 Waikiki Beach and Kapiolani Park from Park Shore Waikiki
One of the great things about Park Shore Waikiki is its location. The hotel is steps away from Honolulu Zoo and Waikiki Beach</a>; and literally within walking distance of the city's main shopping and dining strip. This means that (1) you don't have to spend half of your vacation driving to places and getting stuck in that infamous Honolulu traffic, and (2) you won't have to keep a car rental with you, which keeps the cost down considering the expensive parking rates in this city.
Because it's sitting near the Southern end of Honolulu's famed Kalakaua Avenue, the hotel also affords sweeping, unobstructed panorama of Diamond Head, the beautiful coast and that perfect Hawaiian sunset. Waking up to that quintessential Hawaiian view is effortless!
Rooms & Amenities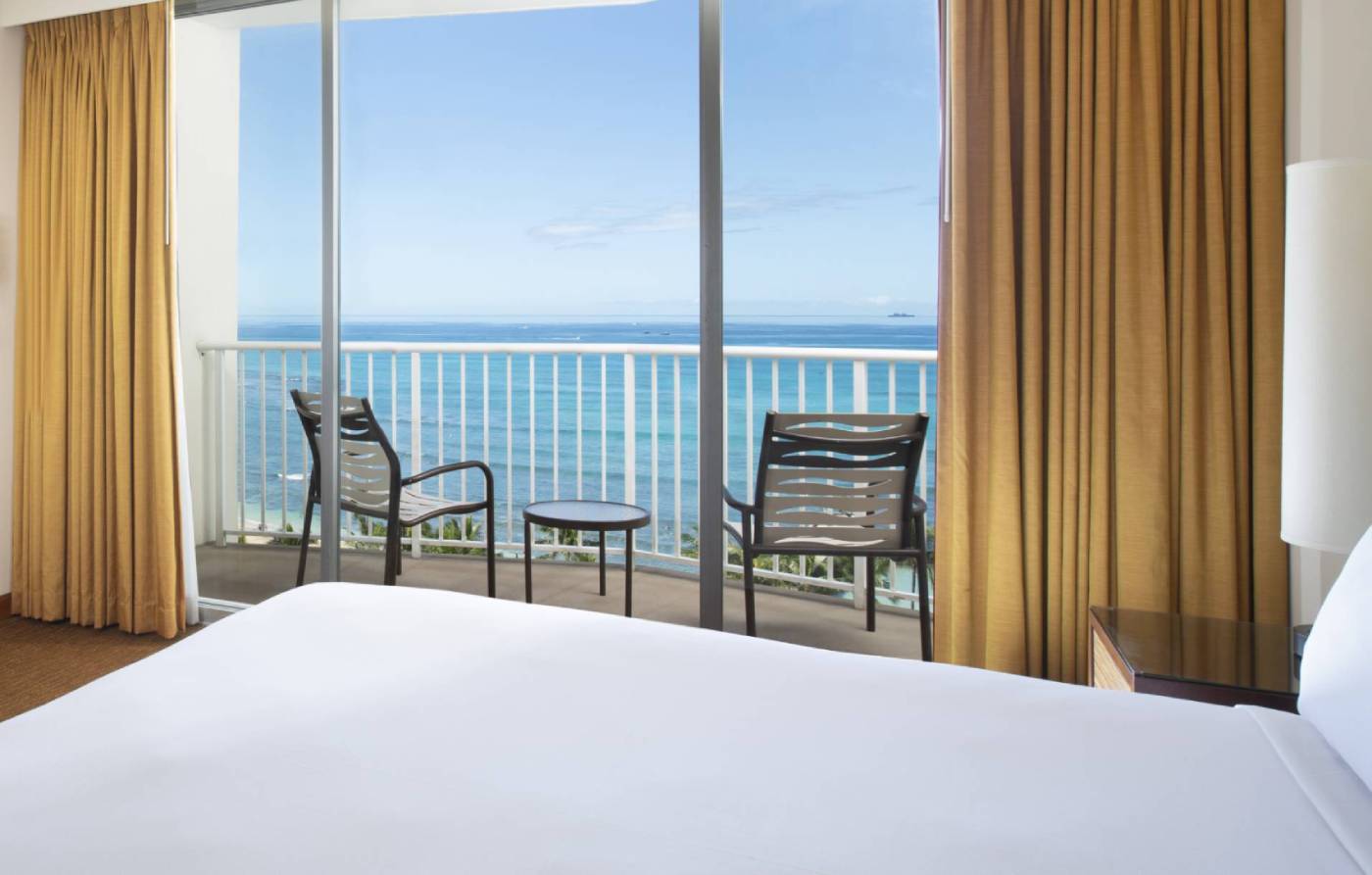 Guest room with a view at Park Shore Waikiki (Courtesy Park Shore Waikiki)
Whether it's a standard room or a one-bedroom suite, accommodations at Park Shore Waikiki are comfortable enough to feel like home. Regular modern amenities such as a flat-screen cable TV, refrigerator, coffee maker, marble counters, free WiFi, and deluxe beds with plush beddings are, of course, present; but as are a few extras that make your stay just a little bit more pleasant. These extras include papaya-scented tropical toiletries, a furnished balcony perfect for a lovely breakfast with a view, a Stay1000 Interactive TV Program with Free Movie Library Access, and a thick book on Oahu – very useful for really getting to know the island outside its touristy spots.
Extra Amenities
It's not often that hotels offer additional family-friendly amenities at no added cost. This makes hotels like Park Shore Waikiki just a little bit special and better suited for families with kids. The following amenities are offered complimentary by the hotel, and make the difference between a good stay and an extra comfortable one.
WiFi access throughout the hotel
Coffee and juice service in the lobby
Safe deposit boxes in the lobby (on top of the in-room safes)
Shuttle service to the Waikiki/Ala Moana Shopping Mall (if you don't feel like walking)
Weekly manager's reception
Outdoor yoga and fitness classes
Use of beach towels and beach lounge chairs, which you can take to the beach across the street
Use of rainy day umbrellas
Dining
Park Shore Waikiki's central location makes it ideally close to several dining options, many of which are family-friendly. But if you feel like a day or a night in is in order, there are dining options onsite so you won't have to leave the hotel. Highly rated Yoshitsune serves traditional Japanese cuisine and is open for breakfast, lunch and dinner; while Tucker & Bevvy offers hot and cold sandwiches, healthy light lunches and pressed juices.
Nearby Family-Friendly Activities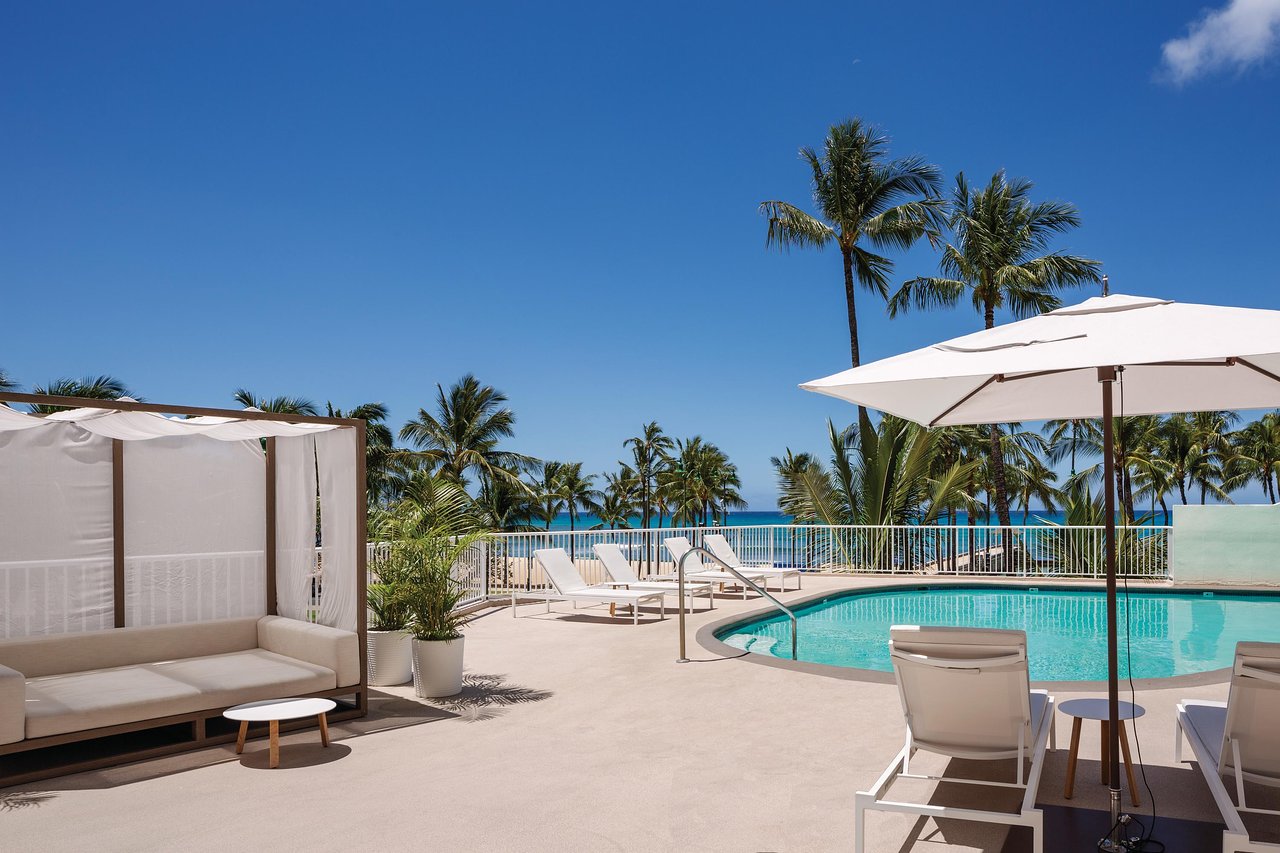 Pool and sundeck at Park Shore Waikiki (Courtesy Park Shore Waikiki)
Family-friendly activities abound around Park Shore Waikiki, the most popular of all include swimming, sunning, surfing and paddle boarding at Waikiki Beach, visiting the Honolulu Zoo, and shopping along Kalakaua Avenue. Nearby attractions include the Waikiki Aquarium, Waikiki Natatorium War Memorial, Kapiolani Park, and Magic Island Lagoon. And while not within walking distance, famous attractions like Diamond Head, Hanauma Bay, Shangri La and Halona Blowhole Lookout are all only a short drive away.
A kid-friendly pool and sundeck is also available onsite.
(MORE: Three Hotels in Oahu That Parents Love and Kids Approve)
Things We Love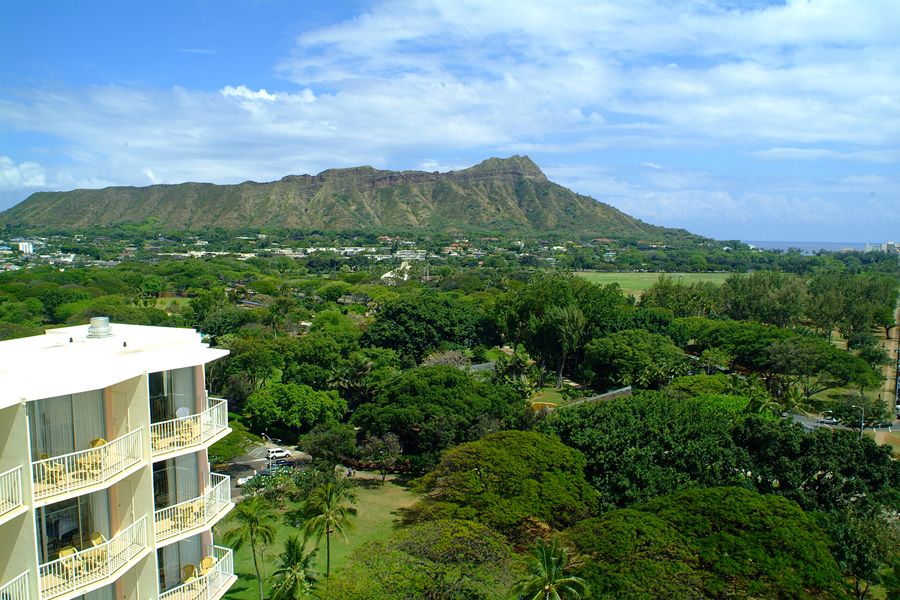 Diamond Head from Park Shore Waikiki (Photo: Amber VanKirk )
The sweeping views of Diamond Head, Waikiki Beach and the sunset are available in some rooms. Make sure to request for one of those rooms when booking, and be ready for some amazing photo opportunities.
Location, location, location!
The complimentary beach towels and chairs make a day at the beach easy breezy!
The staff is super friendly and happy to give you suggestions on non-touristy attractions and eats.
The sandwiches and sides at Tucker & Bevvy are delicious and perfect for a family picnic. Stop by before your visit to Hanauma Bay or the beach.
Insider Tips
Parking at the hotel is valet only, so be sure to carry some cash with you for tips, especially if you're coming and going.
The hotel driveway is small, off a very busy intersection, and can be hard to miss the first time.
Shopping, dining and the beach are literally within walking distance, so leave your car parked and venture out on foot. The sea breeze will do you some good!
Take advantage of the hotel's complimentary amenities, and do spend some time just relaxing out on your balcony to enjoy the view.
Want take up surfing or paddle boarding? Hans Hedemann Surf School is located at the hotel lobby and open daily from 9 am.
Michelle Rae Uy contributed this to MiniTime. She is a travel writer based in Los Angeles and MiniTime's Head of Content, who spends her free time on adventures and film photography.