Family-friendly resort to visit with the kids
By Michelle Rae Uy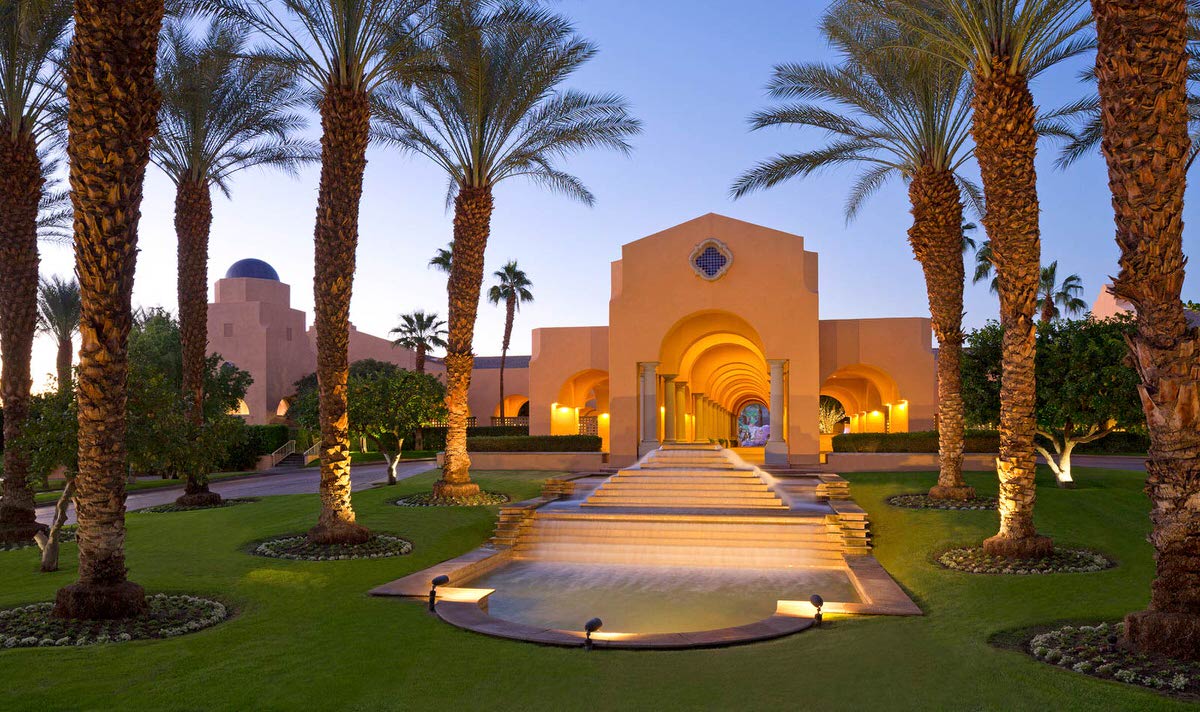 Westin Mission Hills Golf Resort & Spa (Courtesy Westin Mission Hills)
About 9 miles east of the legendary Palm Springs is an oasis perched on the white sand dunes of Rancho Mirage, CA. Spanish Moorish-inspired with strong hints of desert architecture and touches of family-friendly features, Westin Mission Hills Golf Resort & Spa sits out in Southern California's sizzling desert to offer locals and visitors alike a relaxing, year-round retreat that will complete any Southern California family getaway.
(MORE: 7 California Hotels that Woo Parents and Kids)
A Desert Escape for the Whole Family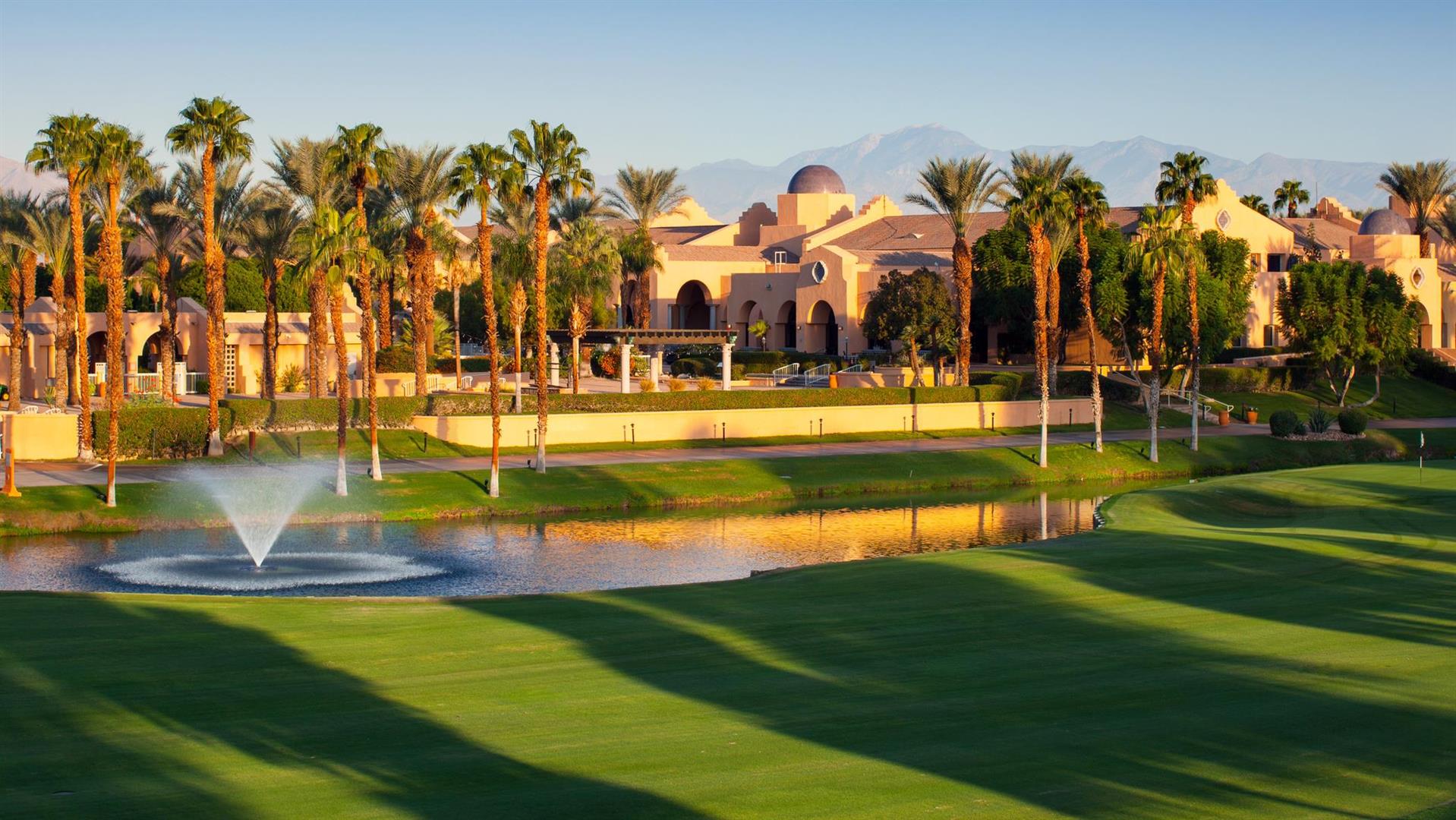 Front lawn and fountain at Westin Mission Hills (Photo: Michelle Rae Uy)
From its grand front entrance where a pyramid-inspired fountain beckons to the inner paths that lead guests to their hotel rooms, palm trees line the resort, making every bit a desert oasis. And whether you're heading to the desert for a warm and quiet respite or you're itching to explore a city frequented by celebrities as well as locals, it's truly a great setting for what you have planned.
While its ideal location puts it within a short drive away from all the wonderful family-friendly attractions in the area like the Living Desert Zoo and the Palm Springs Aerial Tramway, the four-star hotel is a destination in and of itself. Here, the desert world is your family's oyster, with two golf champion courses next door and a myriad of kid-friendly resort activities at your disposal – from the usual pools and kids' club to the more unique desert ranger program and year-round concerts.
Rooms & Amenities
An array of pet and kid-friendly accommodations are available for families of all sizes at Westin Mission Hills. Oversized guestrooms and suites distributed in several desert orange guest buildings are perfect for families big and small while the villas are just right for those looking for a home away from home.
Each guestroom or suite features a furnished, 525 square foot, private balcony (the ideal spot for a family breakfast to start the day with), lovely views of the lawn, pool or the golf course, the trademark Westin Heavenly Bed/s, luxurious sheets and beddings, a spacious bathroom with double sinks (so your tweens and teens won't have to fight over mirror space), and deluxe additions like a soft bathrobe, delightful toiletries, a small refrigerator, a mini bar, Starbucks coffee to perk the adults right up, and rollaway beds (at an extra cost).
Dining & Spa
Five terrific dining options await families at the resort. Pinzimini takes the lead, with its Italian and Modern Tuscan dishes as well as its breakfast and Gluten-free selections. Fireside Lounge provides the perfect watering hole for golfers young and old, with its handcrafted cocktails and golf-side appetizers that can be enjoyed on the patio by the fire; while out by the pool in-between dips is Las Brisas, which offers hearty yet healthy poolside offerings from refreshing drinks to salads and sandwiches. For inspired, seasonal dishes, Season's Grill is the way to go. Finally, on-the-go bites and Starbucks coffee are available at the Mission Hills Market & Café.
Spending hours exploring the desert outdoors can be especially draining, so quench your parched skin and soothe your tired muscles at the Spa at Mission Hills. Get some time away from the kids and get a couple's treatment, or take your tweens and teens to get facials and mani and pedi. Make sure to ask about the spa's current specials to save some bucks, and request a golf cart to take you as it's located at the westernmost part of the resort.
Recreation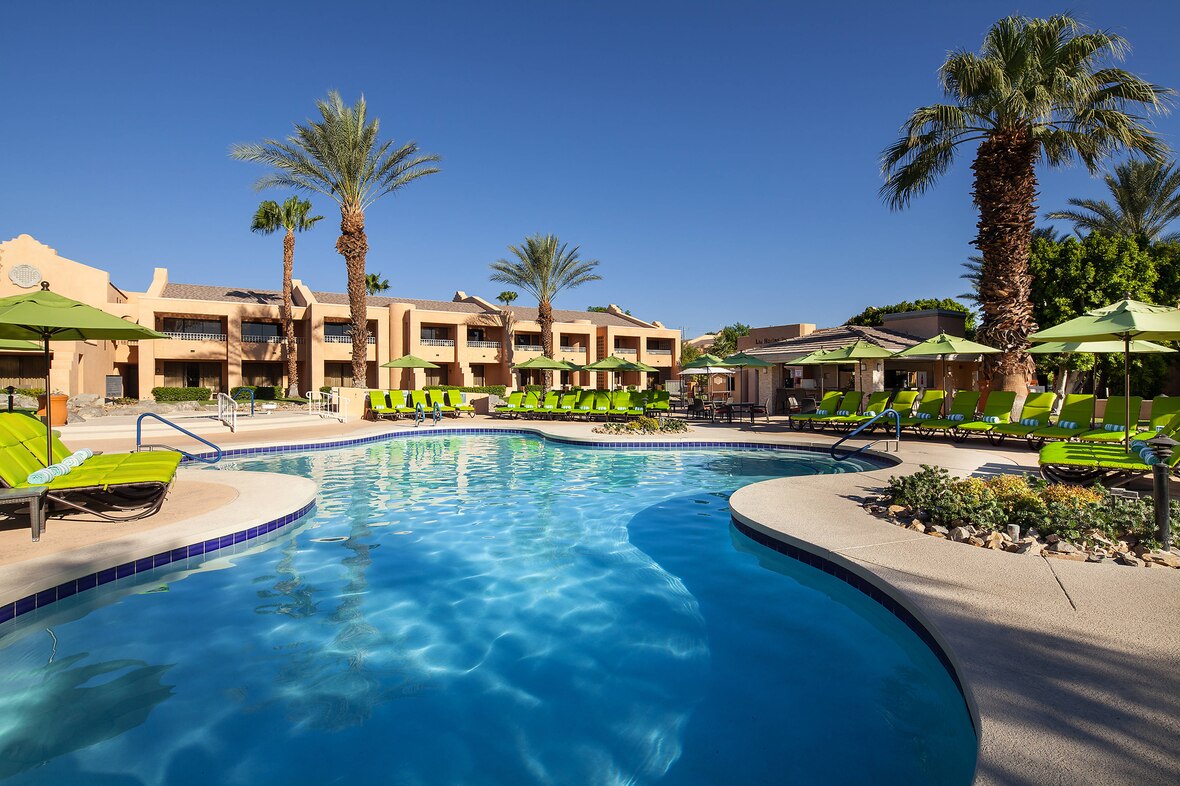 Main pool, Las Brisas (Courtesy Westin Mission Hills)
A myriad of family-friendly attractions and activities are at your fingertips on and off property, so dull moments are easily eluded during your stay with the kids. Fun offerings onsite include the following:
Three pools: Las Brisas with a waterslide, two spas, and cabanas (for a fee), Las Hadas with a spa, and the adults-only La Paloma
Family movie matinee (grab a copy of the weekly schedule from the concierge)
Bikes for rent
Championship golf with a junior golf program for kids 15 and under
Tennis, yoga, and cycling
Sand volleyball
Fitness studio
The Oasis Den, home to brand new computer stations, flat screen TVs, a shuffle board and a pool table so guests can unwind and socialize
The seasonal Summer Wine Dinner Series, which treats guests to a five-course dinner and wine pairing experience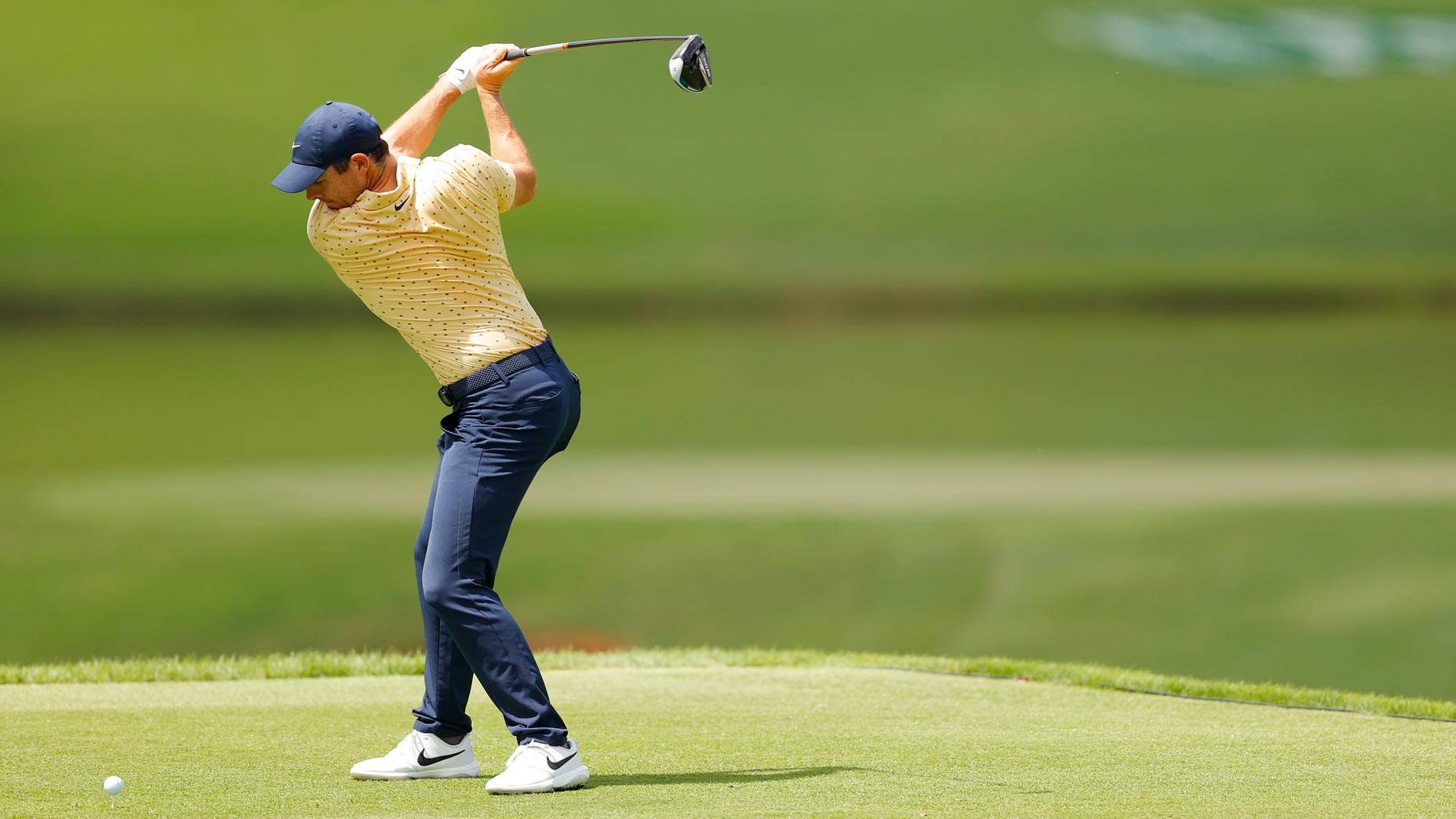 Championship golf (Photo: Dylan Detier)
Just for Kids
Give your troop some kiddie time while allowing yourselves some kids-free period, thanks to the resort's fantastic kids-approved offerings. The younger kids will love spending a few hours of playtime with other kids at the Westin Kids Club Discovery Room, where kid-friendly activities are numerous and theme-based. Hide-and-seek, potato sack race, kite flying, arts and crafts are only a few of the many activities the resort's well-trained staff offers and hosts here. At additional costs, they can build their own bears, learn pottery or create sand art masterpieces. Kids can even crash here for evening snacks and movies while mom and dad go for a special night out.
Big kids, tweens and teens can hang out and chill at the resort's arcade and game room, aptly named The Hideaway</strong>; while future scientists, rangers and zoologists will love going on a desert adventure, thanks to the resort's Desert Rangers Program. With this unique program, kids will interact with Westin Mission Hills' resident tortoise, Scooter, reptiles, amphibians and koi fish, as well as learn about the many desert florae on property. They will then create delicious, healthy smoothies using veggies and fruits from the resort garden. Later, the Rangers will take a field trip to the Living Desert Zoo and Gardens where they will meet animals from all over the world. The Desert Rangers Program takes place on Saturdays 10 am – 3 pm. Cost is $75 per child, includes lunch and Living Desert admission.
(MORE: Desert Getaway: Exploring Palm Springs with the Kids)
What We Love
Westin Mission Hills is not just pet-friendly. It's also proven itself to be an animal advocate, partnering with Animal Samaritans to assist in finding permanent homes for dogs. With its Dog Samaritans Adoption Project, the resort hosts and provides a temporary home to a homeless canine, VIP-style, until they find a loving family to adopt them. Best of all, resort guests are welcome to spend some time with the dog so making friends is easy! It's a wonderful, heartwarming program that every hotel and resort should embrace.
The 60-foot water slide and the volleyball net at the main pool make for an even more fun pool time.
Scooter, the resort's resident African spurred tortoise, is always happy to entertain visitors in his den by the pool.
Everywhere you go at the resort, you're never far from water as fountains, streams, ponds, and mini waterfalls decorate the property and enhance its desert oasis charm.
Ever the kid-friendly resort, the resort staff leaves milk and cookie surprises in the room for the kids for mid-afternoon and late night snacking.
Insider Tips
The larger golf carts are on-property transportation complimentary for resort guests, so don't hesitate to request for one if it's a bit of a long walk to your destination – especially if you're visiting in the hottest summer months.
The resort's terrarium in the main lobby is home to an iguana, a python, a bearded dragon, a tree frog, a gecko, a Russian tortoise and a veiled chameleon. Make sure to take the kids there at 10:30 am to witness their daily feeding.
Michelle Rae Uy contributed this to MiniTime. She is a travel writer based in Los Angeles and MiniTime's Head of Content, who spends her free time on adventures and film photography.