Stop procrastinating and just do it.
By Suzanne Rowan Kelleher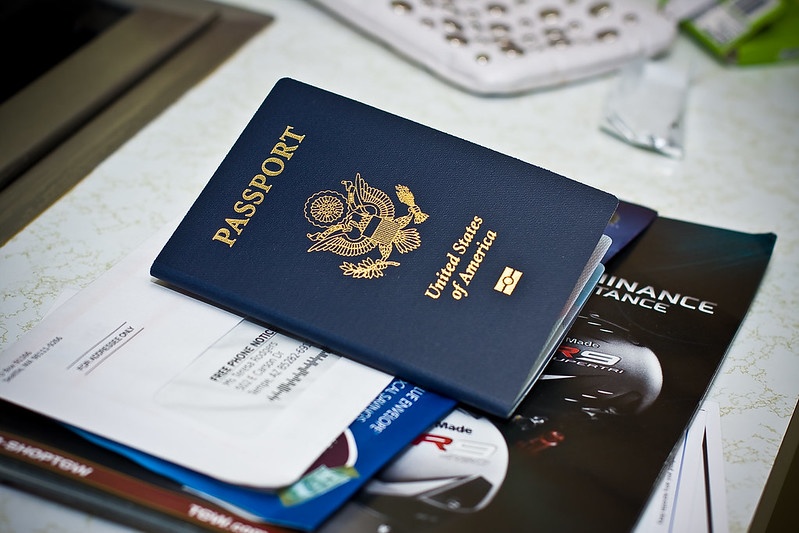 Since new passport rules went into effect in 2009, US citizens now must have a passport or US Passport Card when traveling to and from Canada, Mexico, or the Caribbean by land or sea. These rules are in addition to the 2007 adjustments requiring US citizens to possess passports when traveling to and from the above mentioned nations by air. These requirements will not affect US territories such as Puerto Rico, the US Virgin Islands, and Guam.
There are a few exceptions to the latest updates on some cruises, and for children. When embarking on a cruise that begins and ends at the same US port but visits ports of call in Bermuda, Canada, Mexico, or the Caribbean, passengers can re-enter the US with a valid driver's license and birth certificate. Yet it is advisable to carry a passport regardless of this loophole, in case an emergency were to arise at a non-US port that would require returning to the US by air. Children under 16 returning to the US by land or sea from these countries only need a birth certificate or other proof of citizenship.
Since an estimated 70 percent of Americans don't currently have passports, these rules will affect a lot of travelers. It isn't difficult to get a passport if you have all the required documentation. The application process generally takes about four to six weeks, but it can take longer during busy periods. If you need your passport within two months, the State Department recommends opting for the expedited service for an additional $60 plus delivery costs. With the expedited service, you can expect to receive your new passport in two to three weeks.
Applying For The First Time
If you are a first-timer, you must apply in person at one of the 7,000 passport acceptance facilities. Chances are, the one nearest where you live will be a local town hall, post office, public library, or county clerk's office. You will have to bring the following items with you:
Form DS-11. You can download it from the State Department web site and fill it out in advance, but don't sign it until you are standing in front of a passport agent.
Proof of US citizenship: Typically, a certified birth certificate. If you don't have one, the Department of State web site lists other acceptable documents.
Proof of Identification: An official photo ID, such as a valid driver's license or a military ID.
Two passport-size photos.
The $75 fee plus a $25 execution charge, for a total of $100. For children under 16, the total fee is $85. Note: These fees are expected to rise to $135 for adults and $105 for children.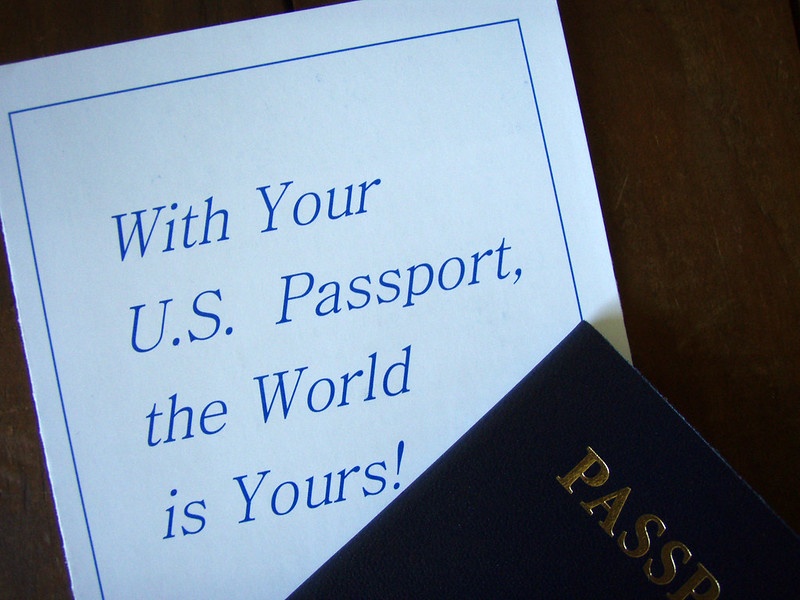 The US Passport Card has been in production since July 14, 2008, and allows travelers to re-enter the United States by land or sea when traveling from Canada, Mexico, the Caribbean, and Bermuda. The application process is the same as that of a passport, and the cards are valid for the same duration (five years for children under 16, 10 years for adults) but the fees for these wallet-sized cards are significantly lower. You'll pay just $45 for adults and $35 for children, making it a viable option for families that don't often travel far from home. If you already own a passport, you can apply for this card by mail using the DS-82 form for a fee of $20. Keep in mind that these cards do not apply for air travel. Note: These fees are expected to rise to $55 for adults and $40 for children.
Whether applying for a first passport or renewing an expired one, a minor must apply in person with both parents or legal guardians present. Both adults must sign the application form of a minor under 16. The certified birth certificate must show both parents' names or, in the case of legal guardians, proof of the relationship. If the minor does not have a photo ID, the parents or guardians must show proof of citizenship and identity and then vouch for the child.
Renewing Your Passport
To renew a passport, the process is generally easier and cheaper than for first-time applications. You can renew by mail, as long as your expired passport is not damaged, was issued no more than 15 years ago, was issued with your current name and you were at least 16 when you got it. You'll need:
Form DS-82. You can download it from the State Department web site, fill it out, and sign it.
Your most recent passport.
Two passport-size photos.
The $75 fee. Note: This is expected to rise to $110.
If your most recent passport is damaged, or was issued more than 15 years ago, or your name as changed, or you were under 16 when you got it, you must follow the process for first-timers.