Look away from busy Time Square for more intimate escapes
By Holly Rosen Fink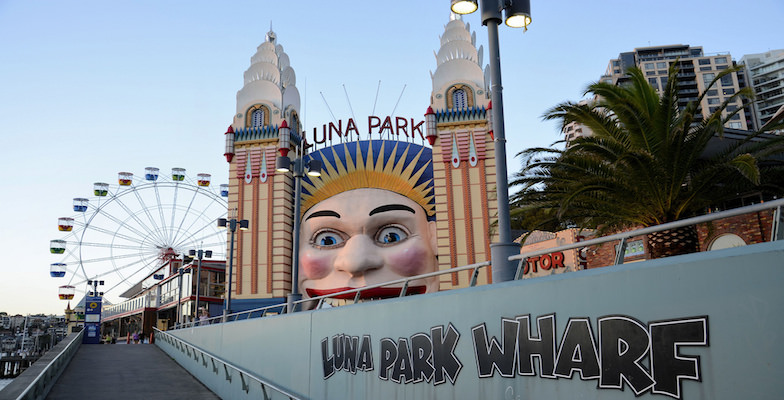 Flickr: Stephen Kelly
New York City turns into a gigantic playground in the summertime in all five boroughs. Aside from the typical tourist attractions like the Statue of Liberty and Empire State Building in Manhattan, local and visiting families will be thrilled to find out New York has even more to offer around and outside the city.
There are waterfronts, amusement parks, sculpture parks, horseback rides, boardwalks, beaches and an island devoted to art and culture a short boat ride away. For locals and visitors alike, these off-the-beaten path attractions and destinations ought to be sought for day trips.
Here are our favorite places to visit this summer in NYC and beyond with kids:
Brooklyn
Central Park's annual city-wide SummerStage Kids presents Brooklyn Family Day, a day dedicated to engaging young audiences and their families through performance, interactive workshops of circus arts, painting and more on July 22nd at 7pm in Brooklyn Bridge Park. Before the festivities, take the kids to Pier 6 Playground right inside the park, a 1.6-acre playground is worth the trip for the ropes and swings of Swing Valley, the 20-foot-tall Slide Mountain jungle gym and the enormous, 6,000-square-foot Sandbox Village – all right on the water with views of NYC from across the way. From June 1st to August 3rd, they are offering Pier Kids, a weekly celebration of the arts. On another day out, head to Luna Park Amusement Park in Coney Island for roller coaster rides, games in an arcade and go-Karts. Top off the day with Russian cuisine on the boardwalk in Brighton Beach.
(MORE: View a family trip plan: 5 days in New York City with kids.)
Manhattan
A mere eight-minute ferry takes you to an island of tranquility and art. Governor's Island is quiet, bucolic and in many ways feels like a million miles from Manhattan. Once you're there, families can rent bikes, a surrey, play mini golf, explore art installations, have a picnic, enjoy a concert, fly a kite or simply enjoy the views of the Statue of Liberty. On another day, grab your bikes and ride up and down the new, improved Riverside Park, and take advantage of Summer on the Hudson. From family play dates to kayaking to free dance lessons, there is something for everyone.
Queens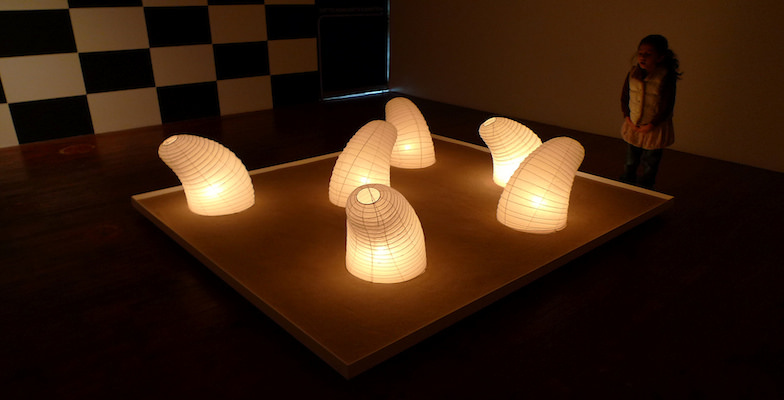 Flickr: Chun-Hung Eric Cheng
Head to Socrates Sculpture Park in Long Island City and let the kids run around surrounded by works created by local artists. Then check out the Noguchi Museum and learn about art by the Japanese-American sculptor Isamu Noguchi. Their museum led children's programs are taught by museum educators and include gallery experiences and hands-on art making. Afterwards, hop on the 7 train and make your way to Chinatown in Flushing for some very authentic Chinese food. On another day, grab your beach bag and head to Rockaway Beach. Kids will love the sand and water, strolling on the boardwalk and watching surfers do their thing. It's the city's only legal surfing beach, located between 67-69 Street and 87-92 Street. There are also a variety of playgrounds and other outdoor activities including CityParks hosted puppet shows like Little Red's Hood, which is being performed on June 24th at 9:45am.
(MORE: Find a kid-friendly hotel in or around New York City.)
Staten Island
Staten Island is not just the home to the Staten Island Ferry. Once you get there, there is a lot for kids to see and do from the Staten Island Zoo to the Staten Island Children's Museum, where kids can explore and learn. The Snug Harbor Cultural Center hosts a Hedge Maze. Kids can roam carefree through the Botanical Gardens and ride the Carousel at Willowbrook featuring 51 hand-carved, colorfully painted figures ranging from mythical creatures to familiar zoo animals such as zebras, giraffes and gorillas. If your kids are into baseball, pick up tickets for a game at Richmond Bank Ballpark. Just a short walk from the Staten Island Ferry's St. George Terminal, fans can see the Manhattan skyline from their seats.
The Bronx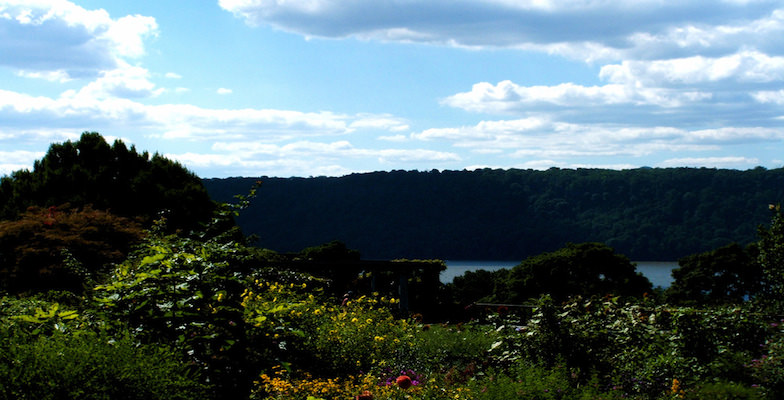 Flickr: Wes Hill
While the Bronx is host to obvious places like the Bronx Zoo and Botanical Gardens, the borough also hosts a wide variety of activities for kids. The Bronx Equestrian Center offers horseback riding for all ages and levels. Kids will love taking a relaxing ride thru the woods of Pelham Bay Park. Wave Hill, a public park along the Hudson River, offers family programs that interweave art and education. On the way home, stop for a bowl of pasta or cannoli in Little Italy on Arthur Avenue. On another day, head to Orchard Beach to soak up some sun and grab a seafood meal at one of the restaurants on the strip. The Bronx will also host some unforgettable street fairs in the summer time such as the Association of Jazz Festival on July 24th and the Manhattan Youth Fair on July 22 on Greenwich St. from Barclay to Chamber St.
Holly Rosen Fink of The Culture Tripper contributed this to www.MiniTime.com.