Best Things to Do with Kids on the Florida West Coast
By Erin Gifford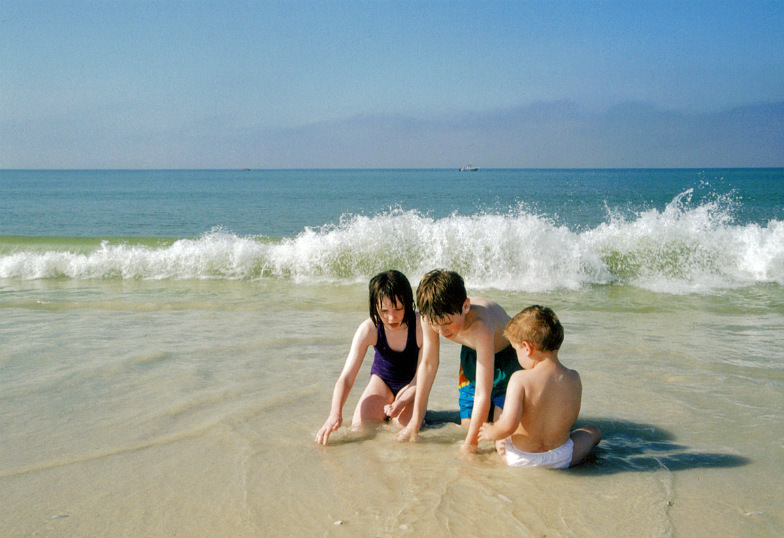 Kids at a beach in Naples, Florida (Flickr: Tim Lindenbaum)
Why Go: Florida's west coast is well-known for white sandy shores and warm, calm waters from the Gulf of Mexico. You'll find cute ice cream shops, perfect sunsets, and award-winning beaches all along the coastline, making the west coast of Florida the perfect escape for families.
More than beaches, you'll find plenty of activities to keep little ones busy, like botanical gardens, zoos, aquariums, and museums. Even better, there are loads of opportunities for children to interact with local wildlife whether walking the boardwalk at Corkscrew Swamp Sanctuary in Naples or learning about wild bird rehabilitation at Save Our Seabirds in Sarasota.
Here's what you need to know about Florida's West Coast, including the areas of Tampa, Sarasota, and Naples, in order to prepare for your family vacation:
Sleep
Best Kid-Friendly Hotels: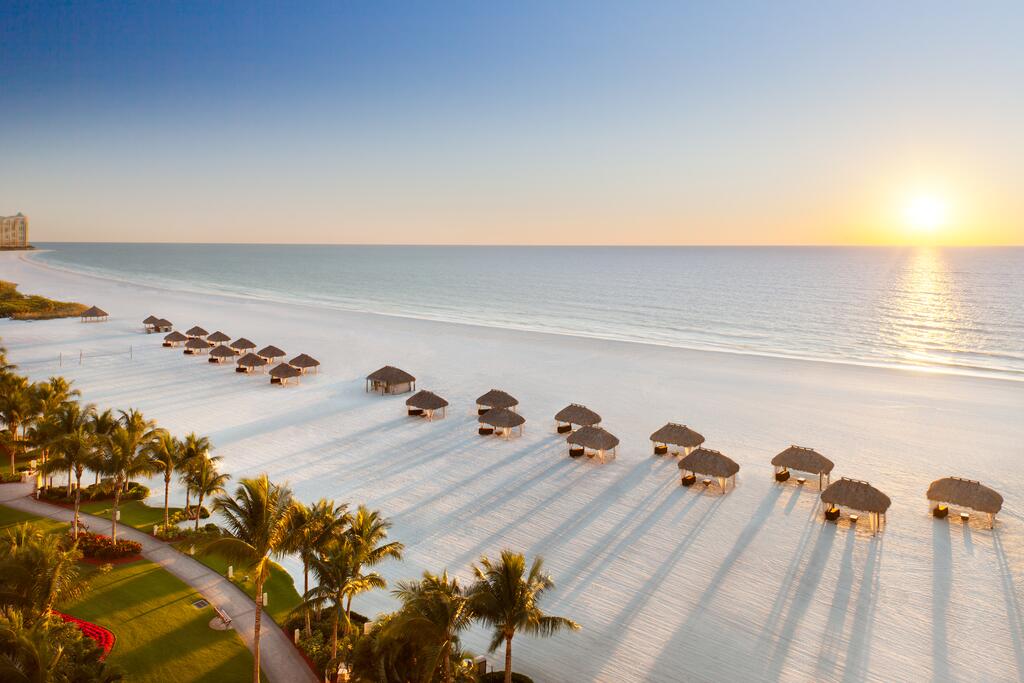 Beach at the Macro Island Marriott Resort (Marco Island Marriott Beach Resort, Golf Club & Spa)
Marco Island Marriott Beach Resort (480 S Collier Blvd; 239/393-1400).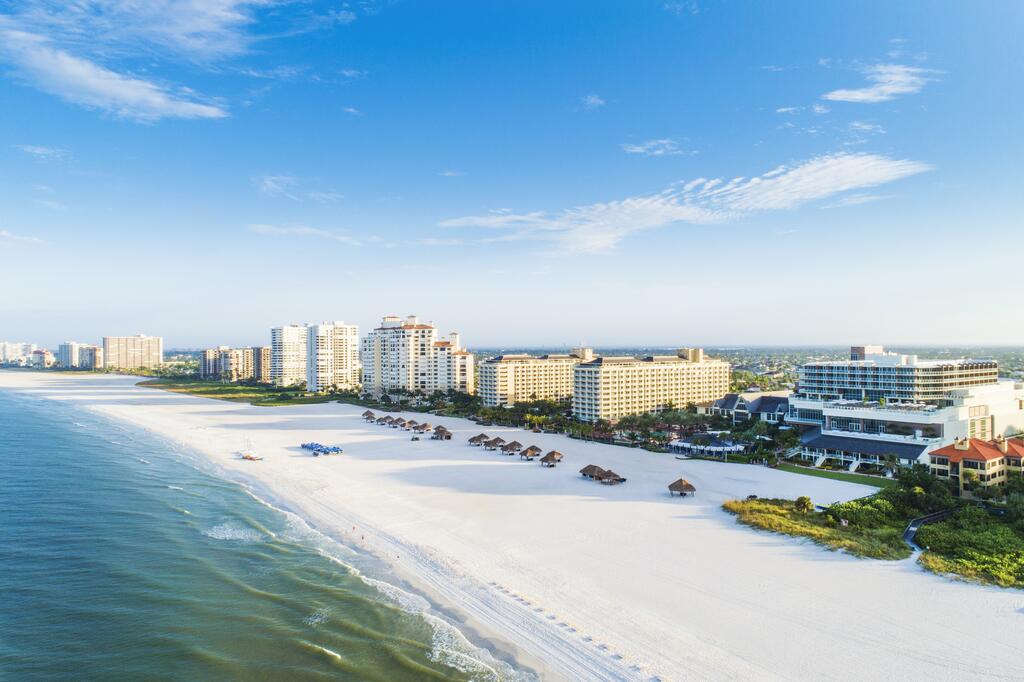 Children will have a fantastic time at Tiki Tribe Discovery Camp as they hunt for shells and learn about the Florida eco-system. Take time for sailing, riding on waverunners, even excursions into the Everglades during your stay.
Sandpearl Resort (500 Mandalay Ave, Clearwater Beach; 727/441-2425).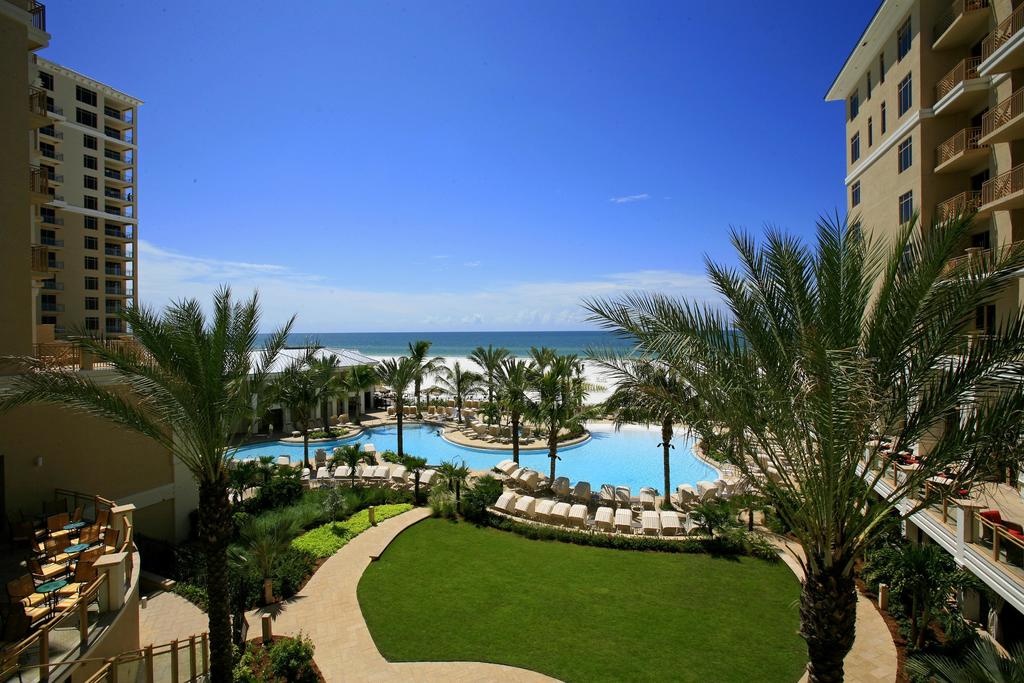 Little ones will love Camp Ridley and the camp mascot, Ridley the Sea Turtle. Located just 30 minutes from Tampa, Sandpearl Resort offers nature walks and scavenger hunts for kids, as well as kayaking, eco-tours, even astronomy nights, for the whole family.
Hyatt Regency Sarasota (1000 Blvd of the Arts; 941/953-1234).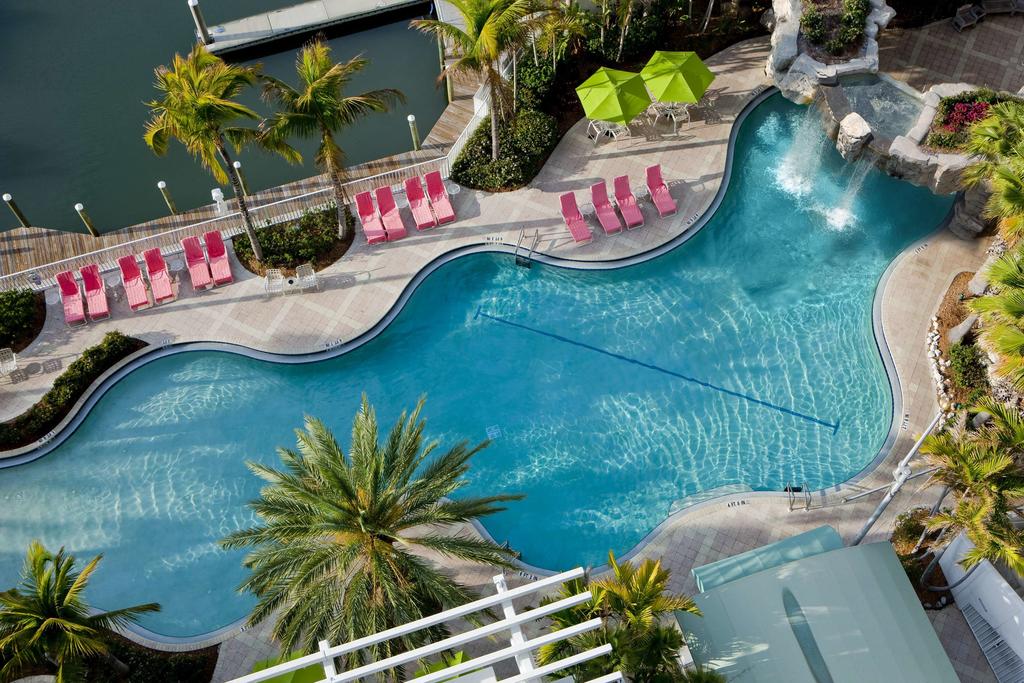 This family-friendly hotel has a fantastic swimming pool with a waterfall, as well as a fire pit out on the deck that's perfect for making s'mores in the evenings. Enjoy free bike and kayak rentals at the hotel, or venture out to nearby beaches, botanical gardens and aquariums.
Waldorf Astoria Naples (475 Seagate Drive; 239/597-3232).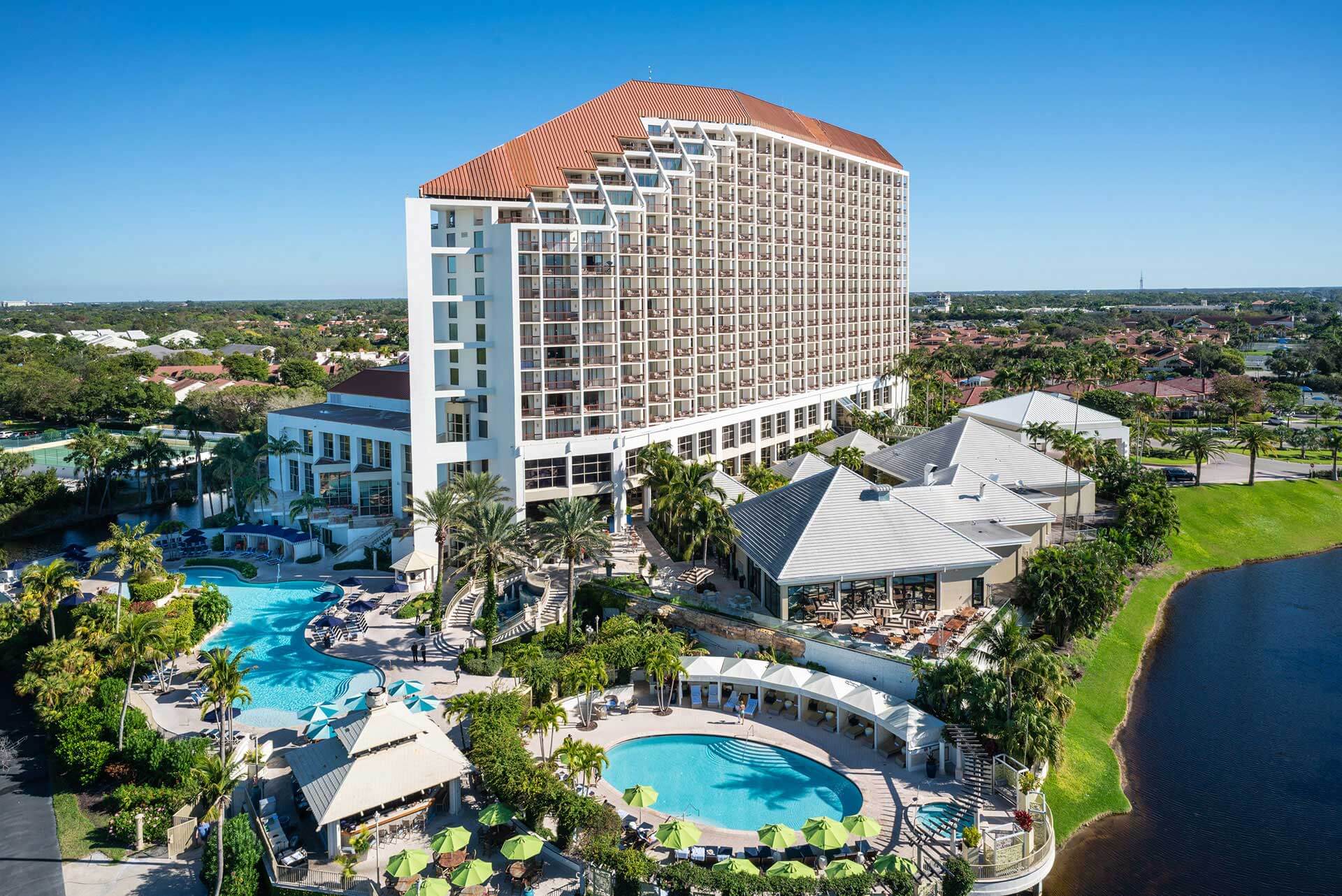 Kids will love taking on the only water slide in Naples before swimming the day away in one of three pools. Walk along the boardwalk through the mangroves to reach the beach where you'll find plenty of pails and shovels. The hotel also boasts a kids club and weekly pizza-making classes.
(MORE: Find more kid-friendly hotels in Naples, Florida.)
Get Your Bearings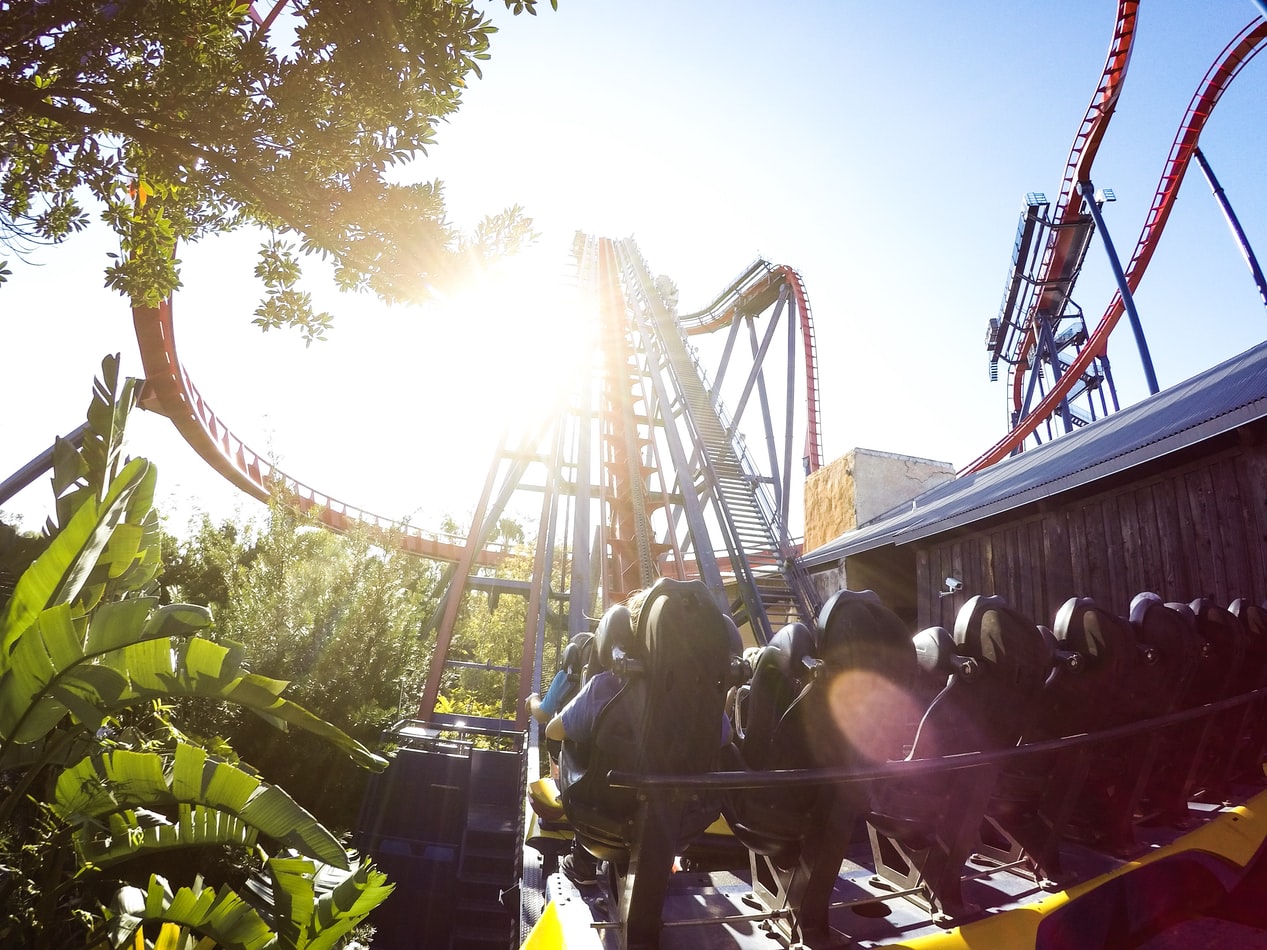 Trill Ride at Busch Gardens (Unsplash: Jesse Adair)
It's easy to access Florida's west coast by way of Tampa where you'll find popular attractions like the Lowry Park Zoo, Busch Gardens, and Adventure Island. From here, simply take I-75 south toward Sarasota, then on to Naples and Marco Island. As a bonus, there are plenty of beaches and state parks along the way that are perfect for exploring and picnicking.
Let the Fun Shine In
Best Beaches: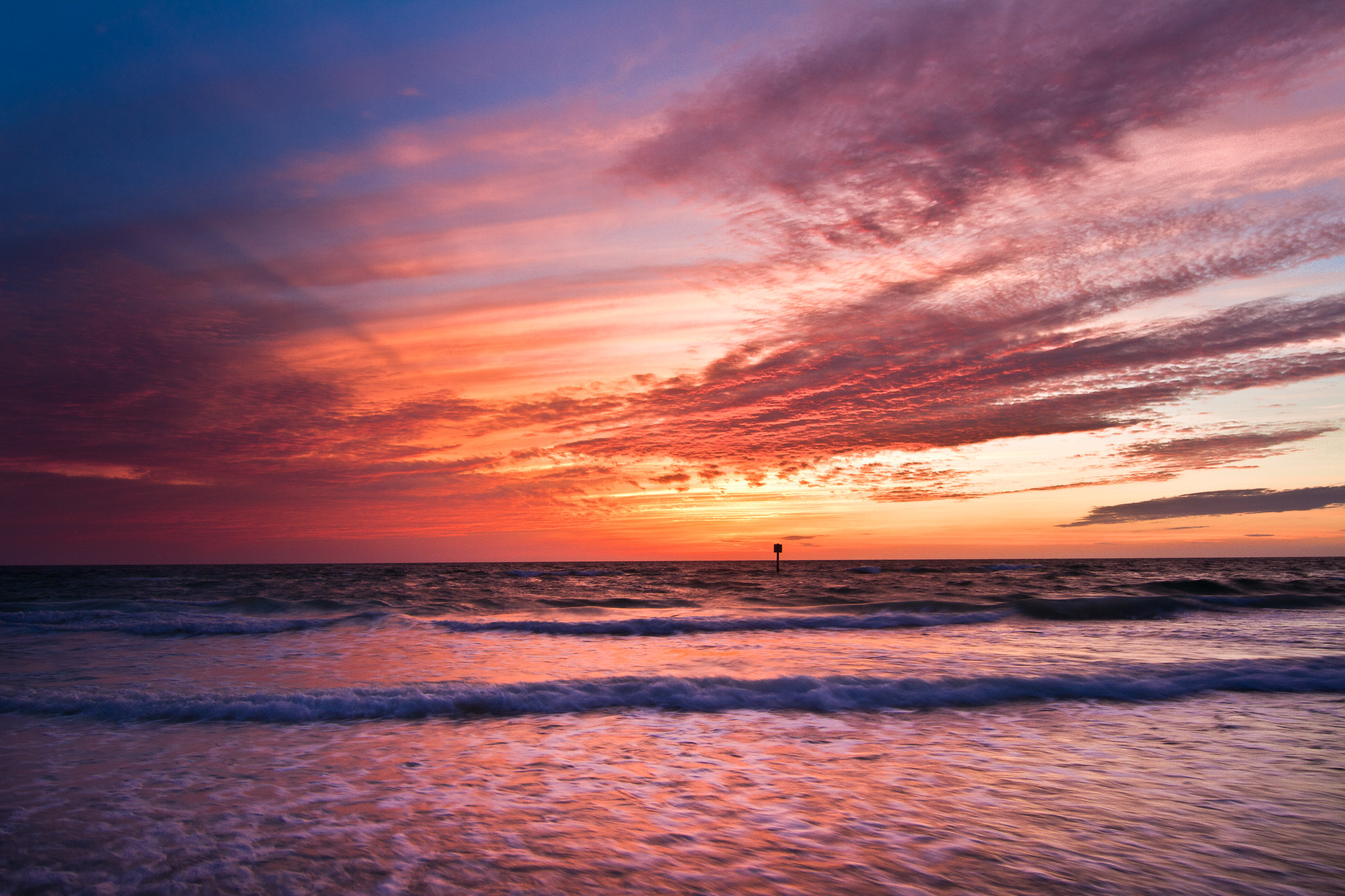 Sunset at Clearwater Beach (Flickr: Anthony Gady)
Clearwater Beach. Splash in the waves and build sand castles before heading to Pier 60 at Clearwater Beach for the sunset festival that takes place each night, complete with acrobats and magicians. Also, look for free movies every Friday and Saturday nights.
Siesta Beach. Located near Sarasota, Siesta Beach has garnered top family beach awards over the years. The sand is soft and the water is calm, making this beach ideal for families. Wade out to your knees for excellent shell-hunting.
Venice Beach. For sharks' teeth hunting, Venice Beach is the place to go (between Tampa and Fort Myers). The sand is not as soft as Siesta Beach, but Venice Beach is ideal for fossil hunting with the kids. Nearby Caspersen Beach is another good beach for finding sharks' teeth.
Kid-Friendly Attractions
Naples Botanical Garden. Explore multiple gardens, including a Children's Garden with its dancing fountains and treehouses. Don't forget to pick up a Nature Bingo card, which is a fun and interactive way for kids to learn about the plants and flowers in the gardens.
Dolphin Explorer. Hop on this three-hour boat ride in Marco Island so your kids can work with a survey team to help catalog dolphins as part of the 10,000 Islands Dolphin Project. Little ones will love the Dolphin Challenge, which lets them earn a patch when they complete an activity booklet.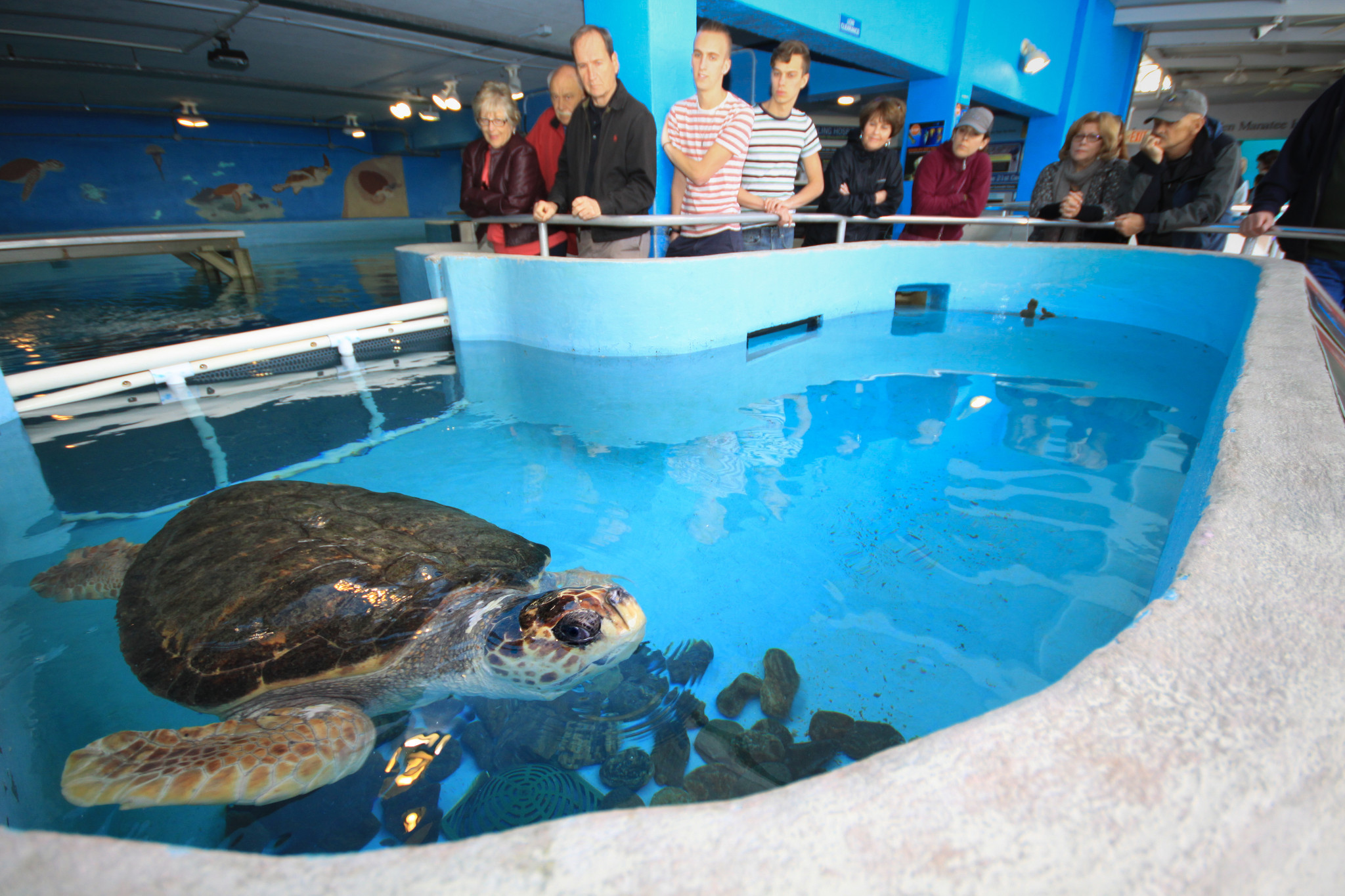 Touch Exhibit at the Mote Aquarium (Mote Laboratory & Aquarium)
Mote Aquarium. Kids will love learning about sea turtles and dolphins, as well as the behind-the glass look at the Seahorse Conservation Laboratory at Mote Aquarium in Sarasota. The jellyfish on display are also a must-see. Before you go, listen in on the shark tank talk and pan for sharks' teeth at Fossil Creek.
Museum of Science & Industry. More than 450 hands-on activities will keep your kids busy for hours at this popular children's science center in Tampa, which also features a planetarium, a butterfly garden, and an IMAX theatre. Look for fun exhibits that teach kids about physics, weather science, and more.
Lowry Park Zoo. Consistently rated as a top zoo, kids will love feeding giraffes, riding on the Jungle Carousel, and splashing around in the children's fountains. Enjoy animal shows and listen in on zookeeper talks to learn more about the secret lives of chimpanzees, koala bears, and alligators.
(MORE: Stay awhile. Find kid-friendly hotels in Tampa, Florida.)
Eat
Best Kid-Friendly Restaurants:
Gumbo Limbo (Naples): Choose from a variety of casual menu options at the Ritz-Carlton's Gumbo Limbo, which is right on the beach. Ring the bell at sunset as the sun drops below the horizon.
Toasted Mango Café (Sarasota): Stop in for breakfast or lunch to enjoy kid-friendly waffles, omelets, and burgers. This popular restaurant with locals is dog-friendly too so look for Fido to pay a visit.
Pinky's (Tampa): Try the stuffed French toast, pancake sandwich, or the ultimate fried egg sandwich, all of which are sure to please both kids and moms and dads.
Erin Gifford of Kidventurous contributed this to www.MiniTime.com.